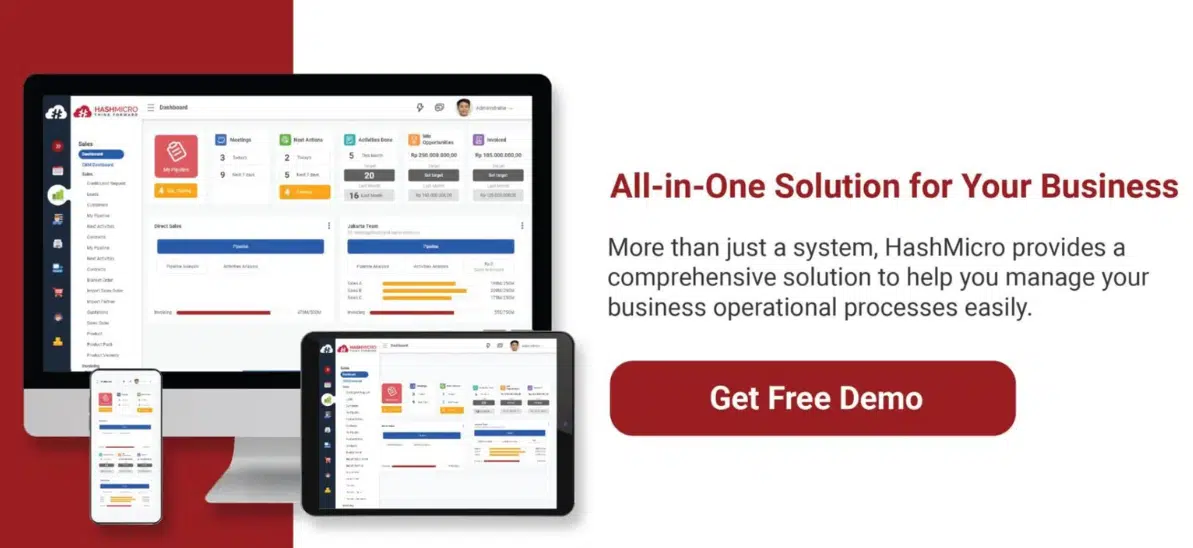 Table of content
So, What is ERP?
The Benefits and Functions of ERP in Business Operations
To better understand the concrete role of ERP, let's consider the basic processes of a manufacturing company's operations as an example.
In a manufacturing company, there are at least 5 divisions that coordinate with each other:
Finance Division
Procurement Division
Inventory Division
Production Division
Sales Division
Each of these divisions has its own tasks, collaborating to meet market demands for the products or services produced.
The Industries That are in Dire Need of ERP
Though initially designed for the manufacturing industry, the use of ERP systems has now expanded across various sectors.
ERP has evolved and significantly impacted various industries, including distribution, construction, retail, wholesale, food and beverage, mining, agriculture, services, real estate, healthcare, government, and education.
Types of ERP System Application and Implementation
No company or business operates with the exact same methods and standards as another.
Even within the same industry, differences in Standard Operating Procedures (SOPs) between companies are highly likely.
These variations in operational standards present specific challenges in the application and implementation of ERP systems.
Fortunately, aside from being modularly designed, ERP systems can also be custom-developed to meet the specific needs of each division within a company.
Apart from features, customizing ERP systems is also related to a flexible system infrastructure tailored to a company's preferences.
Regarding the complexity of required systems, ERP systems can be categorized into two types: Enterprise ERP and ERP SaaS (Software as a Service).
Meanwhile, in terms of where and how all operational data is stored and managed, there are two implementation methods for ERP systems: on-premise and cloud.
Both have characteristics, advantages, and disadvantages to meet the different preferences of each company.
Implementing an ERP system in a company that has long operated conventionally is not an easy task.
As providers of ERP systems with over 10 years of experience, we understand how crucial a seamless transition is.
We've assisted numerous companies in adopting ERP systems of various complexities.


---