Some business owners will agree that the brand is one of the most important things to think about when trying to sell something. So, having a good brand image is one of the keys to success in a marketing project. In addition, marketing can also be done with a marketing automation system. Your brand image can grow and show how your products are different from the other products you sell in the long run.
The direct experience primarily forms a brand's image of customers with the brand they want to buy. So, it is essential to make a good impression on all of your clients. How do you improve your brand image, and how important is it to a business? There is a lot of information in the following article.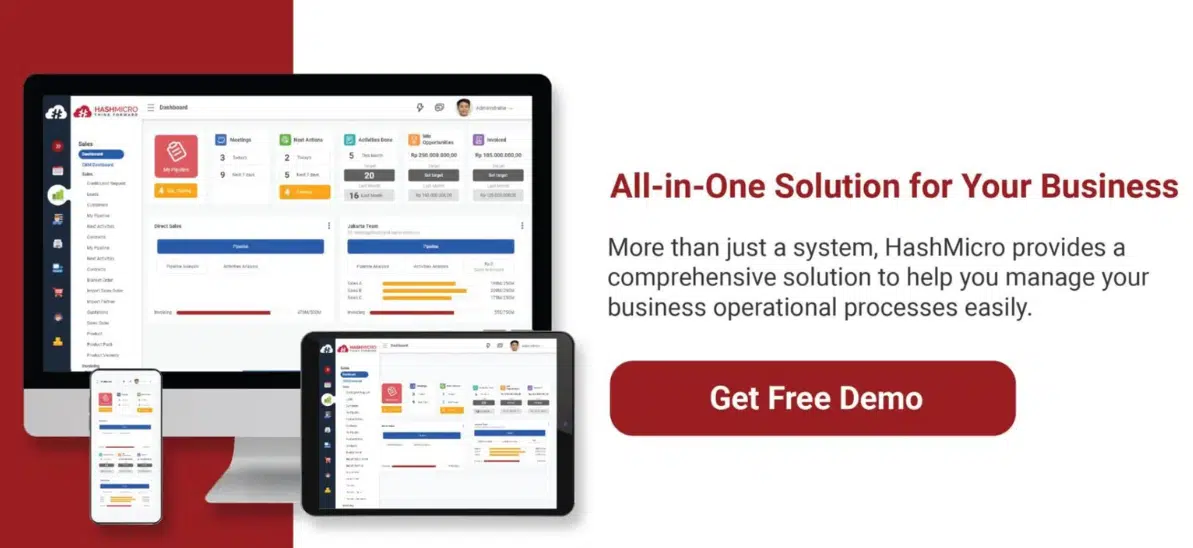 Table of Contents
What is a Brand Image?
Brand image is the way people think about a brand. This is shown by how important the brand is in their minds. In simple terms, the image of a brand is what people think about a company when they think about a brand. This is what customers or audiences think about a brand. Consumers who have a good impression of a brand are more likely to buy a particular product.
The most important part of having a good image brand is a unique logo that shows the company's image as long as there is a customized logo that describes the business in a few words and a brand identifier that backs up the central values. The brand's image can be formed based on what people think about a brand based on a collection of things they think about that brand. In addition, you can use logo animation techniques to be more creative in the process.
Also read: Understanding Brand Identity and Its Benefits for Your Business
Benefits of a Brand Image
A good image, one that a company has made and that people think about, will be good for both the company and the people who use it. One of the goals is to increase the productivity of the sales team with the sales app. There are a lot of things that businesses can do to improve their image of a brand, such as:
1. Unique selling point as a way to stand out from the competition
A good and positive image of a brand can be a good thing about the products you sell, which can be a good thing for you. This is because these features will make your product stand out from other products. The more well-formed your brand image is, the easier it will be for people to remember and search for your goods. It starts with the brand image and generating a business name for the business name generator.
For example, Amerisleep, a well-known brand in the mattress industry is known for selling comfy mattresses of variable sizes, dimensions, quality, and pricing. Customers who are eco-conscious and need all-foam or coil mattresses with a bit of firmness prefer Amerisleep over other brands. 
2. Having a market sector with its own sub-category
A strong image will also offer your organization a distinct market segment and class. The company's constancy further emphasizes this in maintaining the quality of its goods and services to retain the product's image. It is a distinct and powerful marketing element that may influence purchasing decisions.
3. Easily get new consumers 
Consumers who are happy and satisfied with your product will tell their family and friends about it in a way that isn't direct. In this way, a brand image can help you get new customers. You want to build a good and positive image for your product by having people happy with the product.
4. Possible to increase product prices
Another benefit of a strong and positive brand image is that it enables your business to increase prices in tandem with product quality. Consumers are typically unconcerned about product price increases if the product already has a positive and strong image of a brand. However, you must also adjust the price increase to the product's quality.
Also read: Is It Necessary for a Business to Have a Brand Persona?
Why is a Brand Image Necessary in Business?
Why is an image of a brand is critical for a business? Because a consumer's first perception of a brand has a substantial effect on their decision to purchase the goods. Positively perceived brands have a greater degree of trust. This, of course, results in customers naturally spreading the good word of mouth to others in their immediate vicinity.
This, of course, opens the door for more prospective customers to participate in the product's use. A strong brand image may also help to improve the connection between the brand and its customers. Naturally, you will only purchase and utilize products that you believe are of high quality and meet your demands. As a result, companies with a negative image will find it more challenging to sell their goods due to customer mistrust.
Strategies to Improve Brand Image
As previously said, developing a brand image is a lengthy process. Additionally, it is a component of the product that should be enhanced regularly. This is to ensure that the firm progressively establishes a favorable image in customers' eyes. Several ways to enhance the image of the brand include the following:
1. Creating a unique logo or advertisement design
A memorable logo design is more straightforward for people to remember, and they will naturally enjoy it more. The logo will serve as the business's or product's brand identification. One strategy is to establish an appealing, one-of-a-kind, and current website. Explore creative logo design ideas to boost your brand image on the web. Attractive design and packaging are the most excellent ways to improve your brand's image and product quality in the eyes of the customer. So, create a perfect logo for your brand with a free logo maker or other alternatives.
2. Conduct successful promotional initiatives
Traditional advertising and marketing are the second technique to enhance a service or product's image. This is a critical element to emphasize when introducing your brand to prospective buyers. Place your advertisement in the appropriate media. One of them is online product promotion. There are various social media tools to help you with that. Additionally, the promotional material generated must be compelling enough to entice prospective purchasers to read and watch your advertisement.
3. Work with influencers
Working with influencers may also be a unique strategy, particularly in this digital era. Companies may collaborate with influencers to persuade customers to make purchases, post comments, and share them with a larger audience. However, remember that you must choose influencers that are relevant to your brand.
4. Consistent with new product innovation
As you know, people have different traits. Some of them are very concerned about how people will think about a product down to the specifics of how it looks and works. People do not just look at how the product looks, but also at how well it works. Companies need to keep coming up with new products to meet the needs of specific customers to keep up with the demand.
Conclusion
In conclusion, brand image is a product component that must be consistently maintained throughout time. This will undoubtedly simplify the process of running and growing your firm. However, you must constantly ensure the quality of your company's goods and services to optimize your revenues.
If you have been unable to maintain your brand image due to ongoing difficulties controlling your company operations, you may seek assistance from HashMicro. With Marketing Automation Systems, you can have complete access to your whole marketing strategies in your company. You can manage your marketing and branding strategy automatically, integrated, and efficiently. Free demo, now!