Cambridge Dictionary states that enterprise resource planning is abbreviated as ERP. ERP systems are now used by a variety of businesses of all sizes and sorts. ERP systems have grown quite strong in the commercial sector. Enterprise resource planning allows your company to acquire valuable information in real-time and enhance its success graph. Despite its dominance in the business world, this ERP solution has significant installation challenges.
Download Now: The Best ERP Software Pricing Scheme Calculation from HashMicro
As a result, many businesses are hesitant to implement this solution. So, this article will discuss why ERP implementation is a challenging task for any business sector. But, you can find out about the sale system pricing scheme calculations to help you decide which one suits best to your company.
Daftar Isi
What is ERP?
Enterprise Resource Planning is an integrated application system or software that supports many business functions. In addition, ERP can also support several activities such as product planning and development, sales with the sales management system, marketing, manufacturing, and others. ERP can provide a central database for the entire company by connecting multiple groups with a single source of information that is accessible to everyone. This ERP is not only useful for huge enterprises; it may also be effective for small businesses, depending on their demands. Companies will be able to make better and faster decisions as a result of greater productivity and process efficiency. With the right ERP software, you are able to boost your business efficiency, especially with the most complete ERP software in Singapore.
Related article: Best Cloud ERP Solutions for Your Business 
What is ERP Implementation?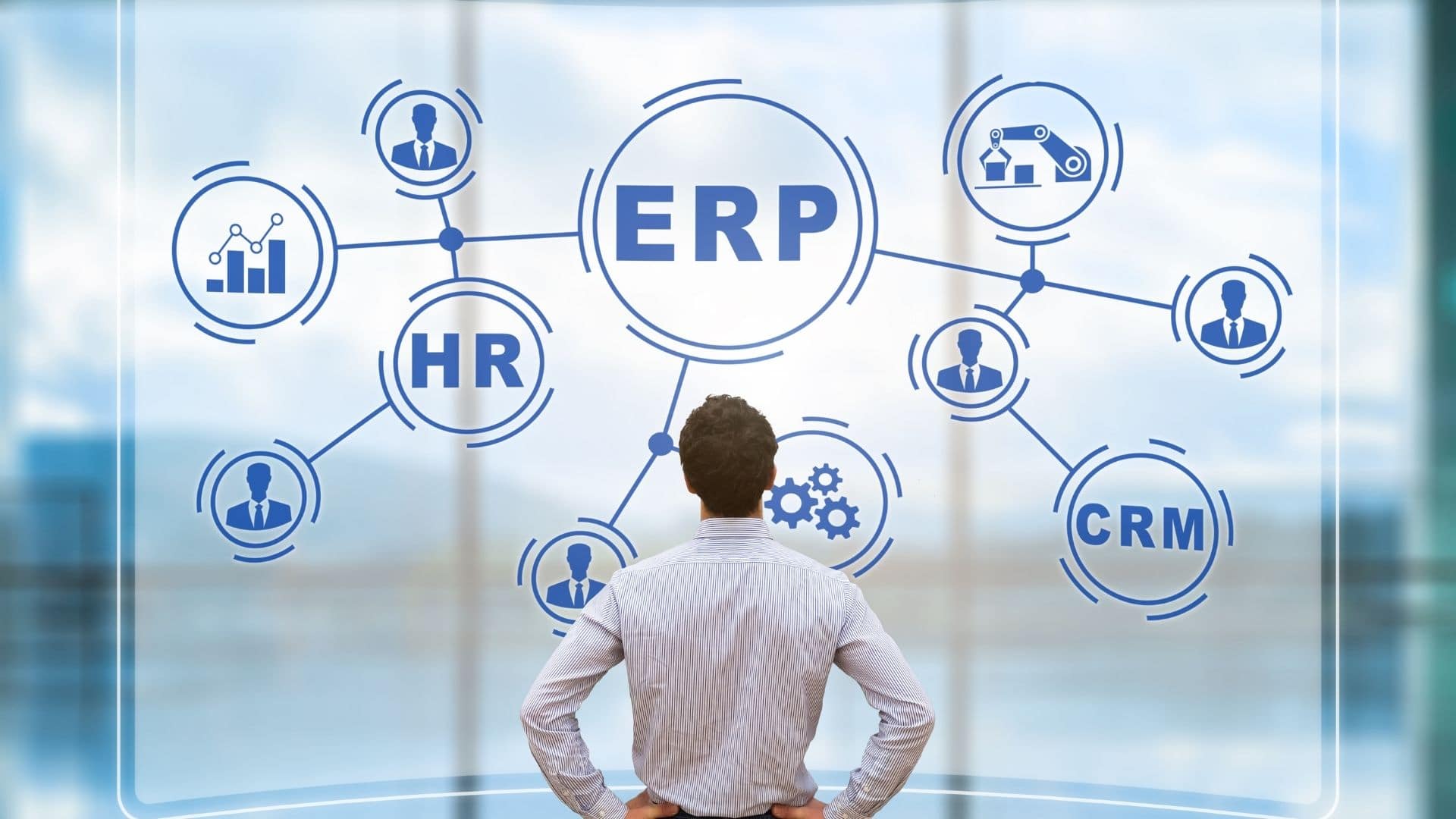 ERP implementation is multi-phased which can include redesigning business processes to take advantage of new system capabilities, configuring software, migrating the company's data, and training users. This ERP implementation can be complex because it can affect business processes throughout the company. With this system, in general, companies will replace manual processes with automated processes that are much more efficient, thus changing the way they work. The biggest challenge of ERP implementation is changing the way users work with new solutions. A committed project team representing all users of this ERP platform will ensure the software can support all the needs and processes of all departments in the company.
Download Now: The Best ERP Software Pricing Scheme Calculation from HashMicro
Why is ERP Implementation a Challenging Task?
ERP will help your company become more productive and provide important information in real-time. However, the implementation procedure can be quite difficult and frequently becomes an obstacle. Because of this constraint, several businesses are hesitant to utilize this solution. There are various causes for implementation failures, which is what makes ERP implementation a challenging task. Here are the reasons!
Managing a company's data is not easy and is the most important thing in a company. Sometimes we will easily lose the most important data or maybe you have small data which cannot be saved during implementation. The thing that is quite difficult in this implementation is collecting information data that is scattered throughout the company's departments, buried in the accounting system, or maybe on paper. With the loss of important data, companies must choose the right ERP vendor that can handle data integration perfectly.
Also read: Get to know Data Entry, Definition, and Job Responsibilities
This ERP implementation involves more than just switching to a new software system. With a large change, it may be difficult for employees to adapt to these changes. However, it would be impossible for the company to move forward if they refuse to accept change. Gaining support from leadership and stakeholders across departments from the start of the implementation process is critical to successful implementation. 
Cost acquired on implementation
The costs of deploying ERP are unquestionably substantial. All of these prices are generally in accordance with the company's customization. The more the company need customization, the higher the implementation costs. Although this ERP system can help you synchronize your company operations, the solution's complexity might result in expensive training expenses in some circumstances. For SMEs, this is the most challenging and unsolvable challenge. Therefore, to synchronize the company's operations, especially in automating cash flow management, making financial statements, adjustment journals, invoicing, and others in the company, you can use the accounting system from HashMicro.
This ERP system will be difficult to operate without sufficient training. Not only that, but the company must devote time and resources to help operations or ERP users grasp the product, which is directly equal to the number of non-productive hours accumulated. This will have an impact on your company's revenue.
Of course, an ERP setup will be complicated and time-consuming. Furthermore, this implementation may result in a great deal of ambiguity and extra issues. Many businesses are unaware of how much time ERP adoption takes. Because this is a difficult task, the company should do all possible to make it a perfect procedure. This ensures that critical business requirements are fulfilled and that no time is wasted.
It is critical that the client and the ERP system supplier communicate well. Customers will receive better service as well as a positive experience as a result of this. If there is a breakdown in communication between these two components, the ERP adoption process will be impacted significantly. To manage data, and customer service, and synchronize sales and marketing within the company, you can use CRM software.
Also read: What is CRM Software? The Definition, Purposes, Features, and The Benefits for Your Business!
After implementation, businesses often use ERP systems for more than a decade. The solution must continue to evolve to support new businesses and technologies. This is what makes periodic important for this system, whether the system still meets the needs of the company or not. An out-of-date ERP system will have a negative influence on the business.
Lack of training and support
This is one of the most difficult aspects of system implementation. Employees will resist changes if the company does not give them enough training and support. If the company can give sufficient training and support for a specific ERP, employees will embrace change rapidly and operate cohesively. Companies should therefore ensure all users receive comprehensive training and support to help smooth their path towards system adoption.
Also read: The Most Excellent Strategy for Implementing On-the-Job Training (OJT)
Conclusion
By now you must have understood what obstacles you have to prepare in the ERP implementation process. This makes the implementation process challenging. It is very important for companies to study first before carrying out this implementation. So, create efficiency and productivity in every company's operational activities through various main features and minimize risks by choosing the best ERP software vendor!