Large-scale companies have business processes that are no longer small. Many things must be integrated. Not only that, jobs that we usually do it manually are no longer effective and will waste a lot of energy and money. Therefore, companies that already have fairly complex business activities have switched to ERP systems. However, along with the development of digital technology and company needs, ERP systems have also been used by SME business people. The ERP system used may be different from a large-scale company. There are several other ERP system examples based on the needs of each company. 
ERP systems have been proven to help businesses manage their operations, such as production, accounting, HR, procurement, and else. Moreover, many companies are starting to find out about the ERP software pricing scheme. This method can aid businesses by providing precise real-time data. Companies from startups to enterprise companies can use an integrated ERP system. Check out the article below to learn more about ERP systems, their benefits, and examples!
Table of Contents
Understanding the ERP System
Based on its abbreviation, the ERP system consists of three main elements, namely enterprise, resource, and planning. In general, the right ERP system is software that can help the company to manage its daily business processes such as financial management, HR, production, projects, etc.
This ERP system also integrates data from all operational processes, allowing for more effective and efficient business operations. Previously, only large organizations used ERP systems since increasing businesses needed and produced more data. However, SMEs already use ERP systems. ERP systems have become popular due to the benefits they provide.
Types of Companies that Can Get the Benefit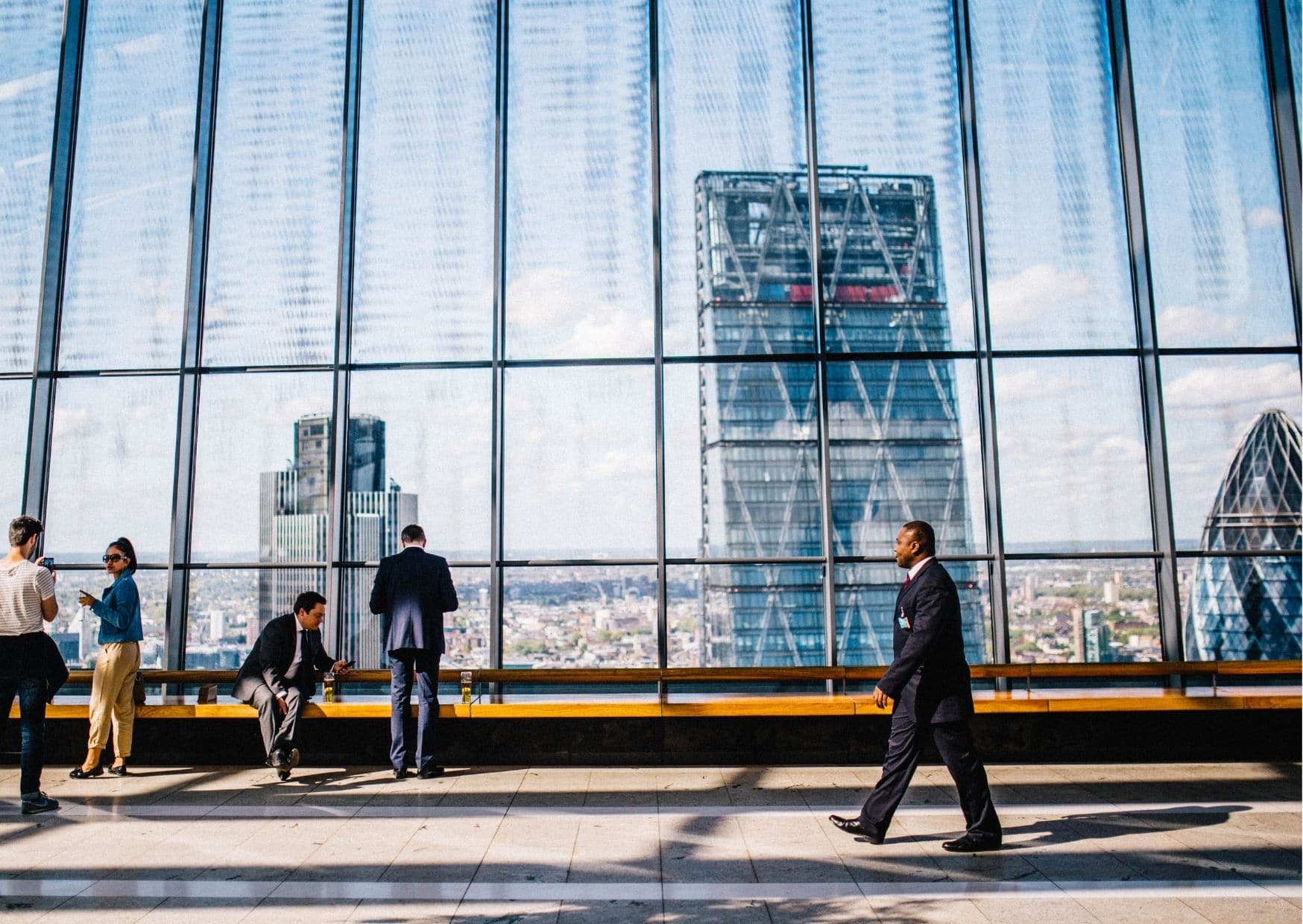 Despite the word "enterprise" in ERP, small businesses now also can use ERP systems as well. Medium-sized and small enterprises are now using ERP systems. With the advancement of digital technology, ERP systems can already be customized to the demands of each company, so that almost all types of businesses can benefit from the system. The following are examples of companies that can benefit from an ERP system:
1. Startup
There is nothing wrong with a company that has just started its business using an ERP system. A startup with a clear company plan and vision can consider an ERP system. Despite the simplicity of business activities and data, companies that have digitized their businesses from the outset stand to profit in the coming years.
The startup company needs a strong analysis of the company's status and competitors. So using an ERP system for a new business is not a bad idea.
2. Small
Small businesses usually specialize in one product line. The business activities are likewise simple. However, in the accounting section, if we can't manage properly, we will be prone to errors in calculations.
As a result, decisions may not be in line with the company's vision. Small companies can try ERP systems for accounting and inventory. These two things are part of the backbone that we have to accomplish properly and correctly. However, if your company has other more urgent activities, you can change them according to your company.
Also read: The Powerful Impact of Cloud ERP for Small Business
3. Mid-Sized
Mid-sized businesses employ between 100 and 300 people. The difficulties are now more complex than for small businesses. Even still, conducting business is not easy, especially for medium-sized businesses with hundreds of employees.
If your medium-sized business faces problems including trouble obtaining data, people executing routine tasks that take longer and cost more, utilizing a lot of software, and managing inventories, you should start using an ERP system. Especially now that there are ERP systems specifically for small-mid companies, the costs are not so high. 
4. Small and Medium Enterprise (SME)
SME enterprises are the most numerous in every country. SME companies also play an important role in the economy of a country. The owner of these companies is generally corporations or individuals. SMEs usually still consider investment in ERP systems unimportant.
They normally consider the investment costs to see if it is worthwhile.  However, there are now more affordable cloud ERP systems. This system does not require investment costs because this software uses the concept of "subscription". With this cloud ERP solution, SMEs no longer need to spend hours entering data, also, we may access information quickly.
5. Enterprise
Enterprise corporations usually have hundreds of thousands of employees and subsidiaries worldwide. The business activities are no longer small and simple, hence this kind of business needs software to integrate all information.
The ERP system will also manage their daily business activities such as financial management, HR, production, and projects using shared transaction data from various sources, the ERP system prevents data duplication by providing data integrity. The usage of ERP systems has proven useful to businesses since they help them to increase output and thus profitability.
Finding an ERP system that matches a company's needs is a common difficulty. Sometimes, some software companies that provide ERP systems are only by default, so the systems can't change according to the conditions of a company. HashMicro is one of the successful ERP system examples for large-scale organizations. 
The Main Benefits of ERP
ERP essentially has the role of an integrated application that will view, collect, process, and analyze your company's data. That way, company executives can handle business operations data without a lot of programs or data migration. Work will be more efficient, and business processes will be more productive.
Working to be efficient will also have an impact on the use of costs that are not so excessive so another impact is that the company generates high profits. Another benefit is that customers will be satisfied with our performance. This is because good planning which is the result of the ERP system analysis will launch other activities until the goods reach the customer. Customer satisfaction is also vital to the company's brand image.
Also read: Benefits of ERP System Singapore
ERP System Examples
Based on the explanation above, it is critical for businesses to find ERP software that fits their needs. ERP is a beneficial investment, but if we fail in sort and select, we will not fully benefit from it. We have to evaluate all aspects and features provided by the software provider so that we can get the software our company needs. Here are some ERP system examples that you can consider for your company: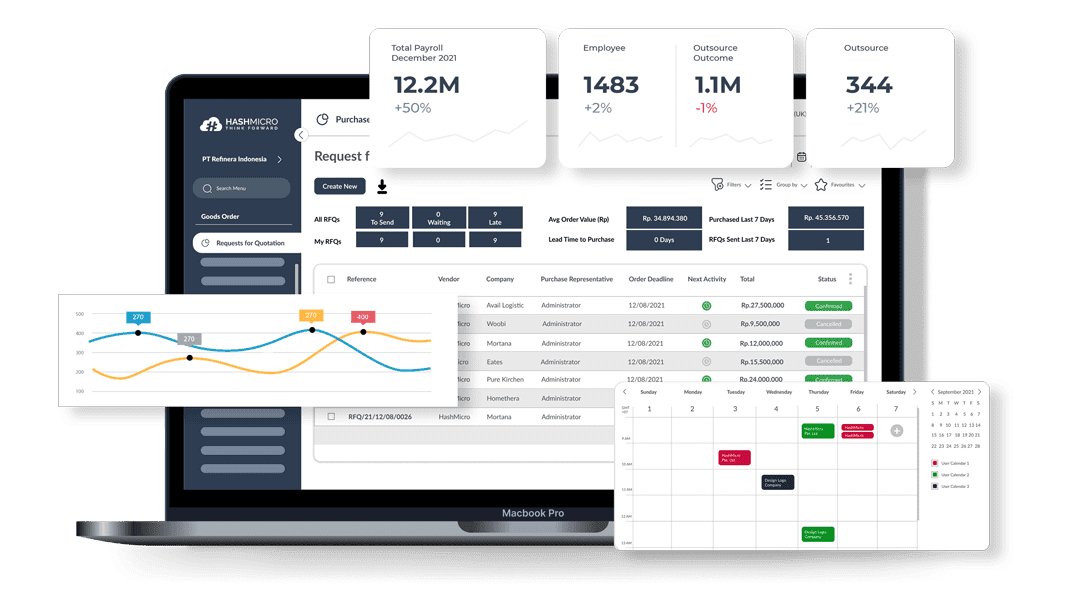 The first ERP system example is HashMicro. HashMicro is the top ERP solution company that was born in 2015 in Singapore and is now also in Indonesia. The first system built by HashMicro was a cloud-based ERP system that automates the end-to-end processes of business operations. More than 250 companies trust HashMicro, including Danone, Astra Infra, Bank BTPN, Abbott, and others.
HashMicro's solutions are flexible and almost all kinds of industries can use them. The solutions offered include inventory systems, accounting systems, human resource management, CRM, and others. The ERP system from HashMicro can also be customized to your company's type, structure, demands, and goals. You can use the software more optimally because it suits your company.
2. Netsuite ERP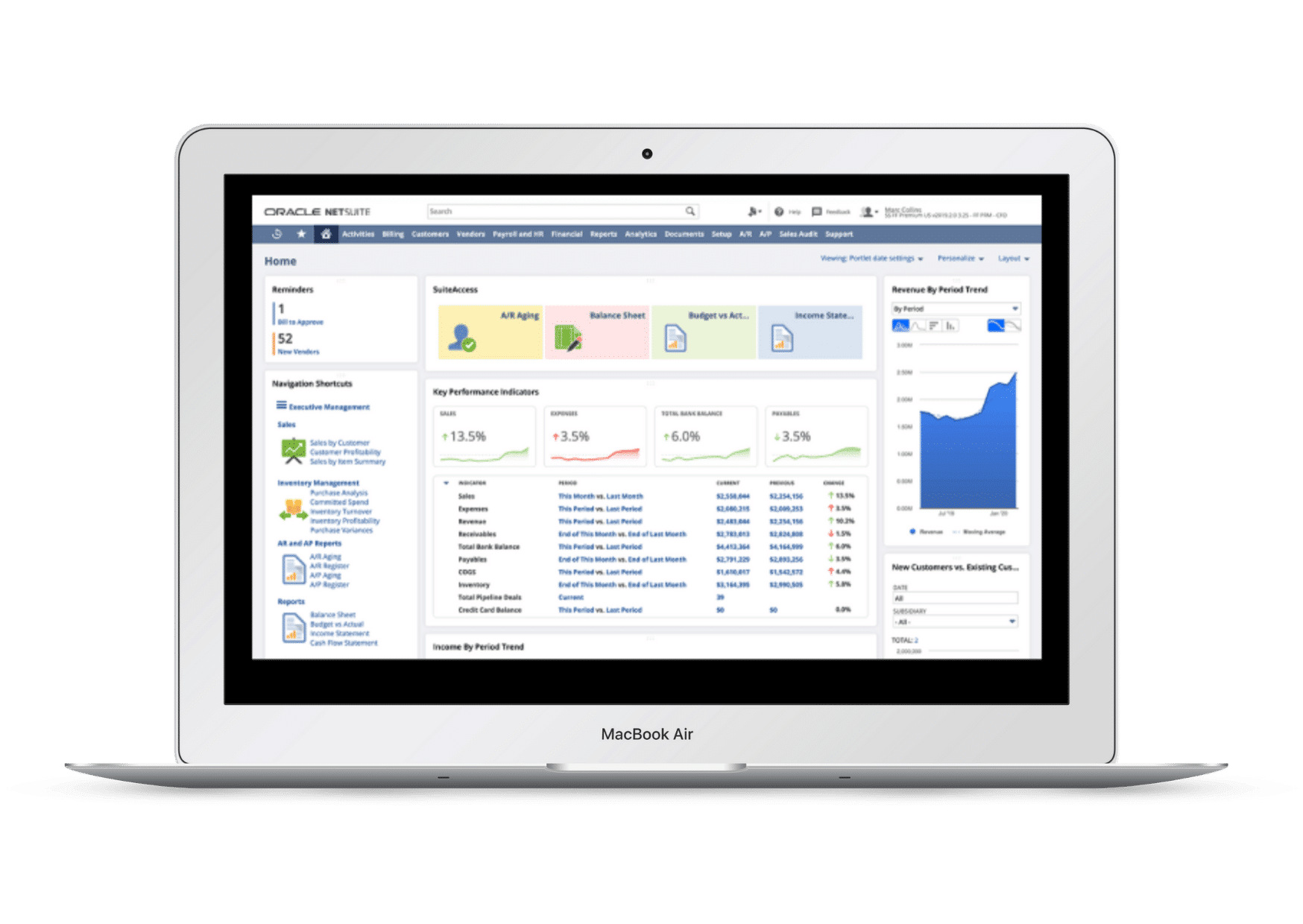 The next ERP system example is Netsuite ERP which is the first company to supply ERP system solutions used in business activities. Netsuite ERP was founded in 1998 and acquired by Oracle in 2016. In 2017, the product was launched in Indonesia. Until now, there are so many companies that use Netsuite for their operations.
This software also provides several solutions that are suitable for all types of business scales from small to established businesses. Netsuite offers several solutions needed by companies such as financial management, revenue management, billing management, inventory management, and others.
3. Oracle ERP cloud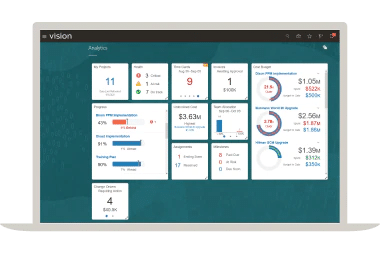 Oracle Cloud ERP is a cloud-based ERP software provider. Oracle Cloud was discovered in 2012 which until now is software that has been used by many customers. In its application, Oracle ERP cloud uses artificial intelligence (AI) and machine learning to automate work.
The resulting tools are adaptable and modern, also suitable for all types of businesses, from small to large. The solutions provided include governance risk and compliance, supply chain management, and customer experience. More than 430.000 companies in 175 countries trust Oracle ERP Cloud for their business.
4. Epicor ERP

Epicor Software Company offers solutions for businesses in manufacturing, distribution, retail, service, and other industries. Epicor entered the Asian manufacturing sector in 1990 and has developed since.
Activant, based in Austin, was formed in 1972 and Epicor became the company's name in 2011. Epicor offers solutions in supply chain management, customer relationship management, human capital management, and others. Epicor serves clients from over 150 companies. 
5. Odoo ERP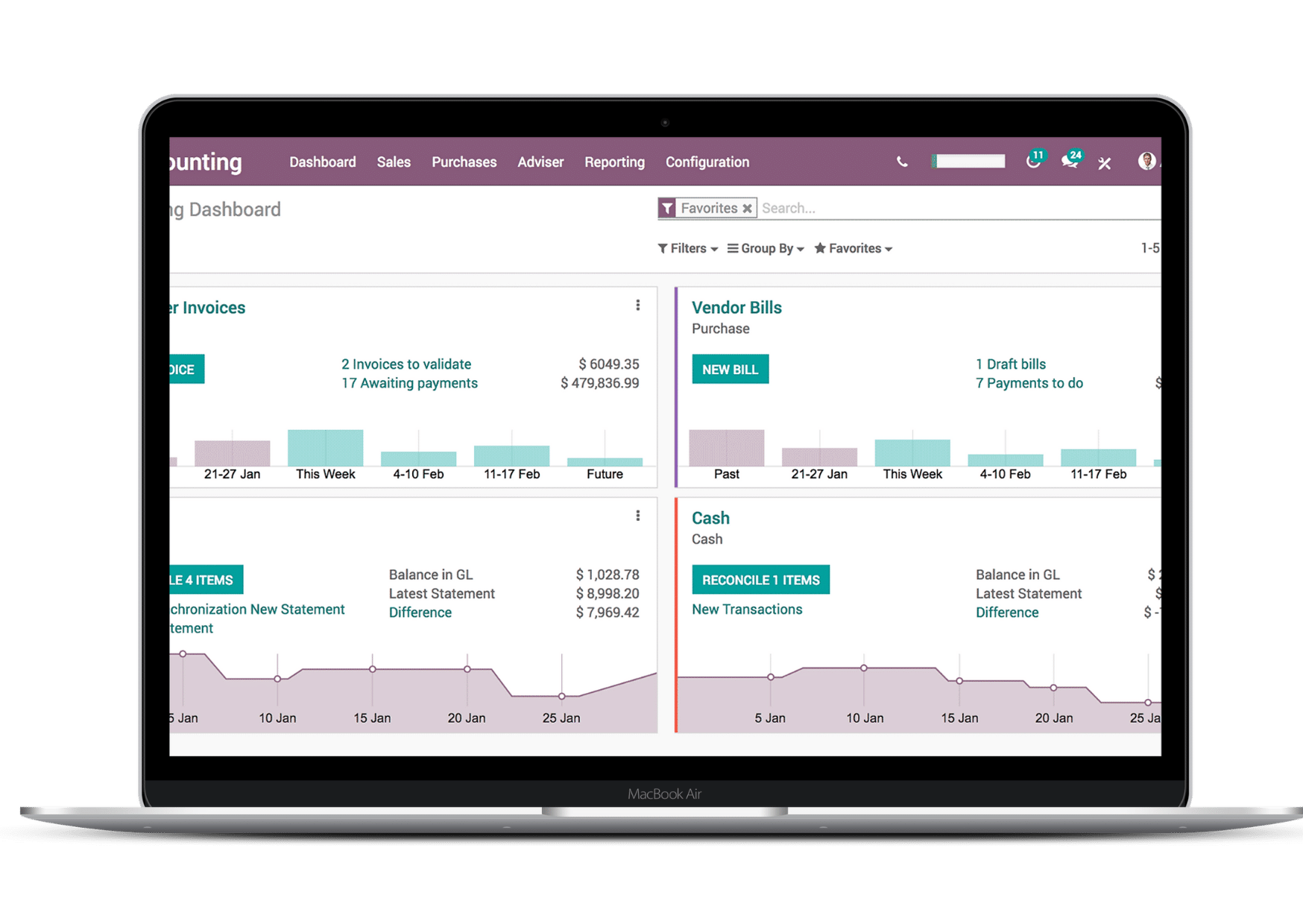 Another ERP system example is Odoo ERP which is a comprehensive ERP software provided for all types of business sizes, especially small businesses. You can customize this open-source software to your small business's needs. Even so, the features offered are also quite complete, such as CRM, sales, purchases, accounting, and so on.
Odoo has 30 main modules with more than 16,000 applications that can update regularly. Odoo can also integrate with various external payment and delivery systems such as Amazon, eBay, UPS, FedEx, etc.
6. SYSPRO ERP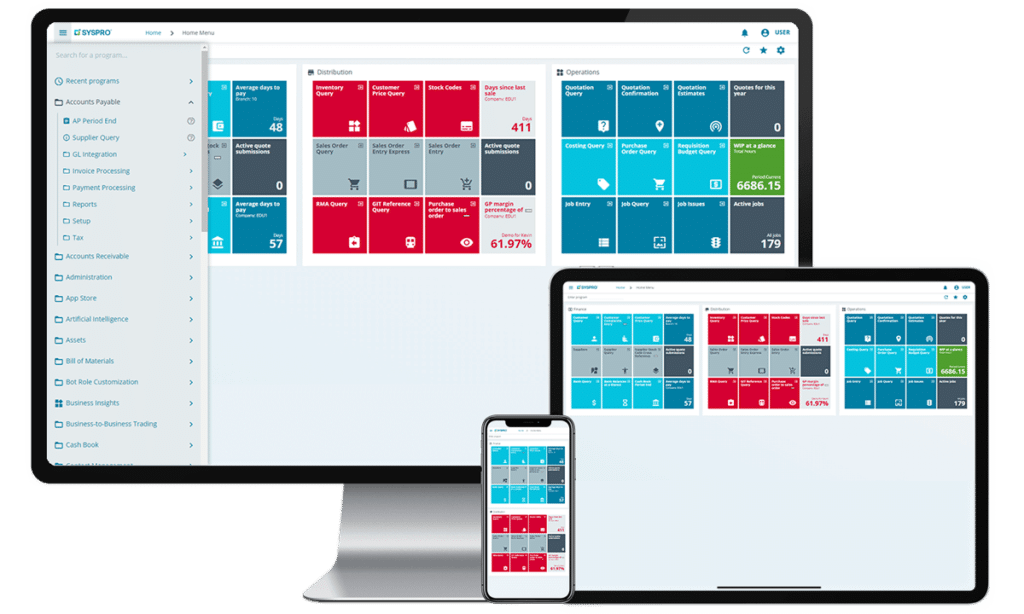 SYSPRO ERP is an ERP software company that focuses on manufacturing and distribution. SYSPRO was founded in 1978 and is still growing. Although this ERP system targets manufacturers and distributors, the modules cover all elements of the industry. The SYSPRO system can increase demand by automating product distribution. SYSPRO's features include accounting, forecasting, electronic payments, auditing, and inventory control. 
Conclusion
ERP system is simply used to simplify business activities within the company. Information managed by the ERP system will also be integrated into an application so that data and information related to business activities can be accessed easily. The use of an ERP system is a good investment for the future, because of the benefits that they provide for the company from various aspects. 
Therefore, in choosing an ERP system, you need the one that best fits the conditions of your company. ERP system from HashMicro is an ERP software company that offers solutions based on your company's needs. The solutions offered by HashMicro will be customized based on the wishes and conditions of your company. So that later you can feel the benefits of the ERP system optimally.