ERP (Enterprise Resource Planning) systems are not unfamiliar to large-scale business operators. Retail, distribution, and manufacturing companies with multiple locations understandably want their operations to function fast and seamlessly. Implementing a Cloud ERP system is one of the various options for efficiently managing all business processes. As a result, HashMicro provides the best cloud ERP. Despite having the same capability as on-premise ERP, the Cloud ERP solution offers various advantages to your company.
The ERP system itself facilitates all actions in many parts of the business. This system can link all company divisions, including finance, marketing automation, inventory, HRM, sales, and other systems. You can get a free HashMicro software demo and consultation with our business experts by downloading a price calculation depending on your business needs. As we previously covered, two ERP models are available on the market: on-premise (traditional) ERP and cloud-based ERP software. Although they provide the same purpose and function, many businesses have opted for Cloud ERP systems. Here are six advantages of Cloud ERP for your company.
Table of Content
1. Lowering Capital Cost 
Because you don't need to buy servers or hardware to operate your ERP system, cloud ERP has lower capital expenses than traditional ERP. Furthermore, you can lower the operational costs you must pay to pay for some of the IT professionals in charge of managing your server.
You also save money on maintenance and upgrades because you don't have to pay your ERP vendor to visit your office regularly. Furthermore, the therapy process typically takes a lengthy time. Your ERP vendor can perform maintenance and upgrades via the back-end system with this system.
Furthermore, the ERP system can be connected to various online systems. For example, if you construct an HRM System, it will be integrated with numerous online services that assist HR functions. You may automate HR and personnel administration duties with this technology. Aside from that, you can compute pay, monitor attendance lists, and carry out other HR tasks.
2. Easy to Implement
Unlike on-premise ERP implementations, which can take months or even years, cloud ERP setups are typically shorter and easier. It can be used on a PC, mobile device, or website as long as the system is connected to the internet. Web-based ERP allows anyone with an Internet connection to use it via multiple browsers like as Firefox, Safari, Google Chrome, Internet Explorer, and others.
3. Cloud ERP Reduces Reliance on IT Resources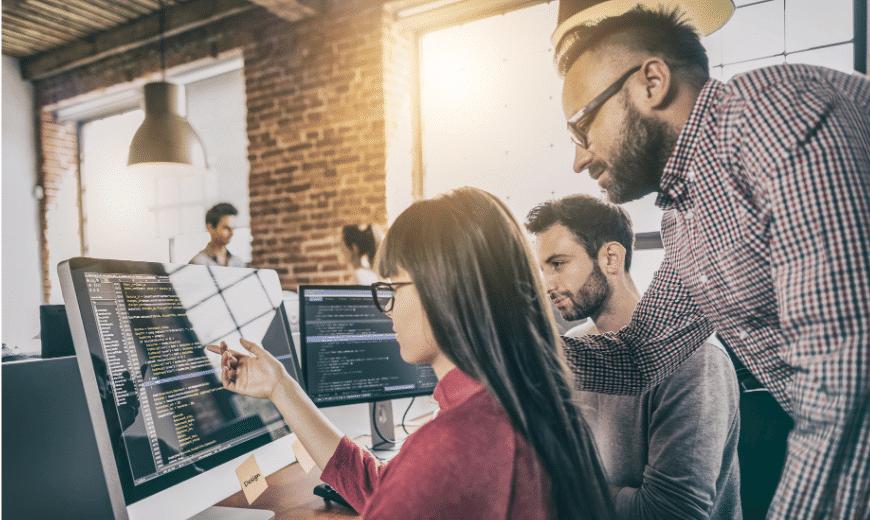 Businesses that adopt Cloud ERP have reduced demand for information technology resources because they do not require IT personnel to monitor and install their ERP systems. This, of course, also affects the company's ability to save money on its operational costs. Your IT team is now free to concentrate on more challenging projects that have the potential to deliver benefits to your company. 
4. Accessible Anywhere and Anytime
ERP software is a good solution for companies with multiple branches in different regions or countries. As a business owner, you can monitor all your business operations anywhere and anytime via your mobile device. It is possible to maintain communication across all of your company's departments, even if they are located in different locations. You can also generate any report in real-time and do it very quickly.
5. Cloud ERP Easily Adapts to Your Business Demands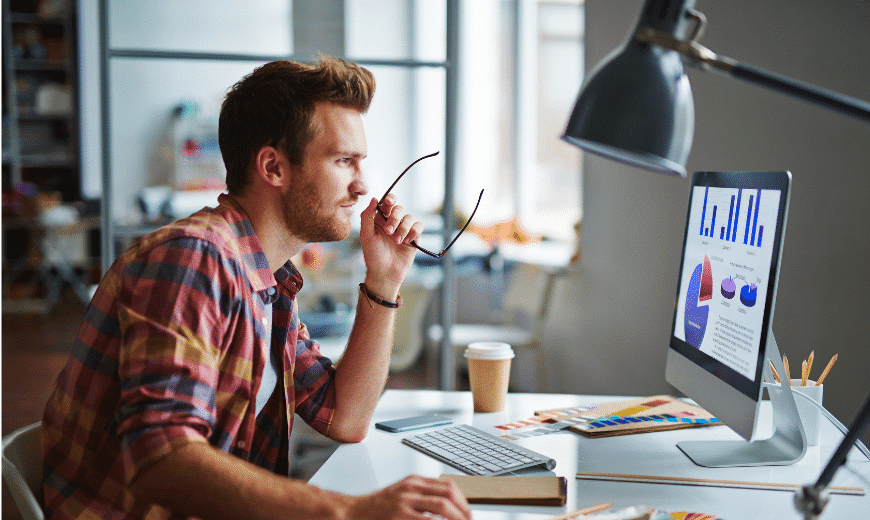 Cloud ERP is adaptable, making it a good choice for companies of all sizes. Your ERP software allows you to either upgrade it (which adds more resources to the system) or downgrade it (which removes resources already in the system). It helps adapt to the shifting requirements of your company. When you first start with ERP software, one of the appealing perks is that you may employ only the capability you require and then increase that functionality as the business develops.
6. Safer Data Storage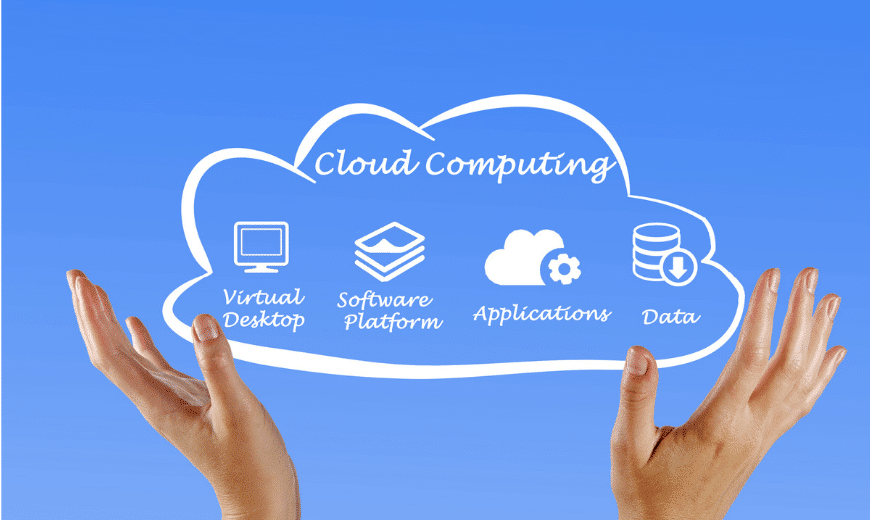 Data security is one of the reasons why many businesses are transitioning from traditional systems to cloud-based systems at this time. It provides enhanced data protection in comparison to on-premise ERP systems. Cloud will automatically store all data. This lessens the likelihood of information being lost, which is usually possible whenever data is saved on a PC or a flash drive.
You can limit the number of users and designate who is permitted to access the data. Because of this, you won't have to be concerned about the staff at your company abusing the data. In a catastrophe, cloud ERP maintains your data secure and under control, ensuring its integrity. Your data is saved on the system, not the server. Therefore any natural disasters that occur could potentially cause damage to your office.
Conclusion
With technological advancements, you can raise your game and combine all of your business processes with ERP software. Many businesses have classic ERP systems in place. While this may be beneficial, standard software is lacking in several areas. As a result, cloud ERP software helps to solve these issues. You can improve your business by applying this system, which can enhance your business's efficiency and increase its size.
The advantages of cloud-based ERP software might assist you in optimizing your daily business operations. Finally, utilizing this cloud-based software for your organization might help it grow by automating and making its system more accessible. HashMicro provides cloud ERP software that is simple to implement and upgrade in order to help your business develop.