The outstanding ERP systems integrate a wide range of corporate processes, including financial management, human resources, sales, and manufacturing, to give benefits like enhanced productivity and efficiency. The process of designing, setting, and implementing ERP is known as ERP implementation. Our ERP software helps you to streamline your business processes & drive your company's growth significantly.
Download Now: The Price Calculations for the Most Integrated ERP Software
in Singapore
Have you ever contacted one of the most well-known ERP vendors but ended up shocked by the price they offered? If you answered "yes", it's probably because you haven't collected enough data about ERP implementation for your business. Actually, you can find all the information about the ERP features and its vendor through the full-packaged ERP software pricing scheme. You can easily simplify your entire business operational process, from E-Procurement to Meeting Management using our Hash CORE ERP from HashMicro. However, there are a lot of things to consider before ERP implementation in your company. Here are some of the things you have to consider:
Daftar Isi
What to Consider in ERP Implementation?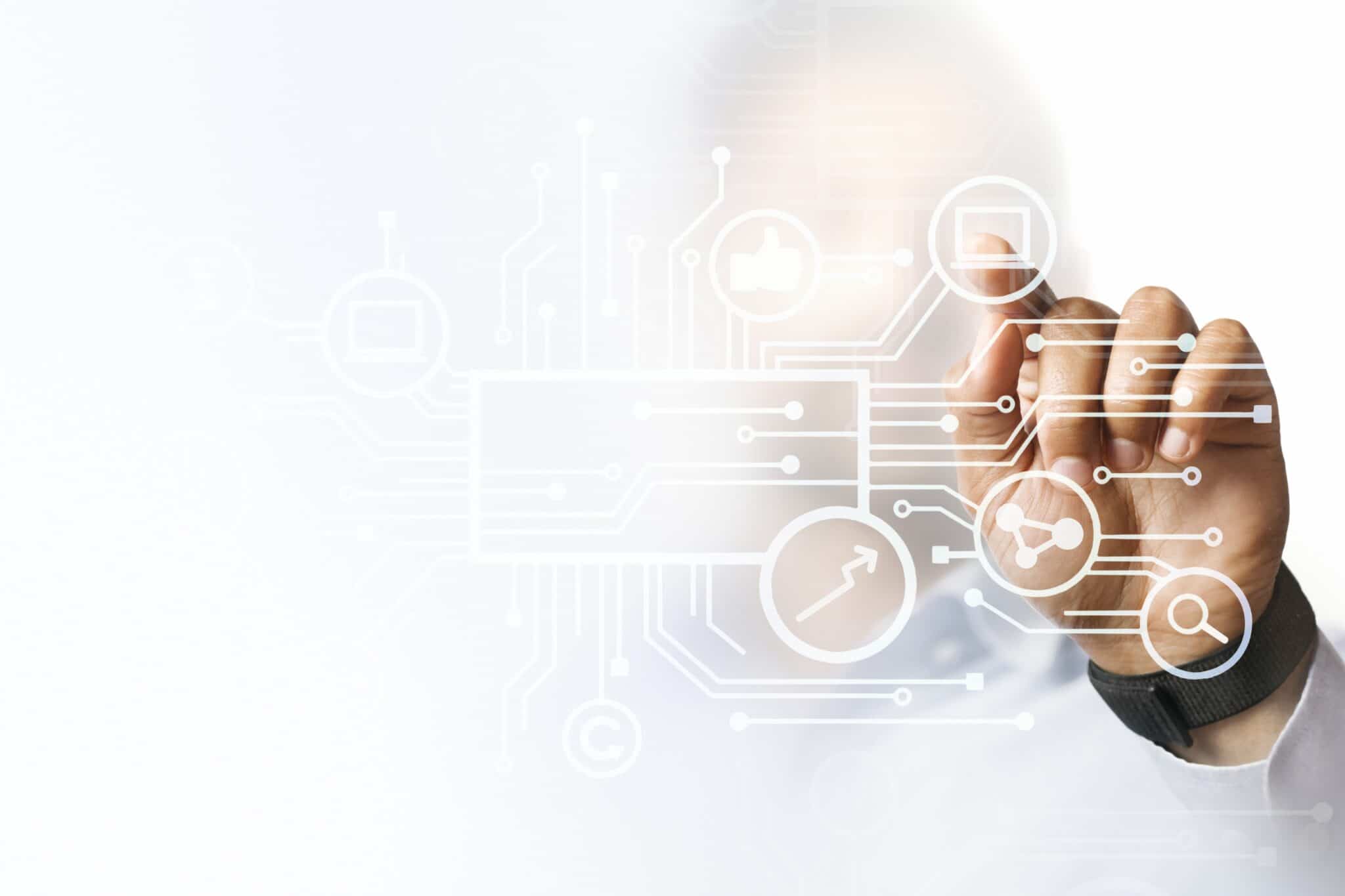 Setting a budget before using the most integrated ERP system has to be considered thoroughly. Not only that, you have to completely understand how the ERP system will help your company with the best ERP software pricing scheme. You don't want to end up wasting money on a system that runs as you intended, right? Here are some things to consider:
Cloud or on-premise
One of the factors that determine the price of ERP software is its implementation model. Usually, there are two ERP implementation models, cloud and on-premise. Both of them have their advantages and disadvantages, but they have a huge gap in terms of price. The cloud ERP system offers cheaper prices compared to the on-premise one. An on-premise system requires you to build a server infrastructure, which is quite costly.
Related article: What is Hybrid ERP System?
License
Every vendor has its policy regarding the product they offer. Commonly, there are two types of licenses provided by the vendors, one-time licenses and subscription licenses. ERP implementation price is also influenced by the license model. A lot of people prefer the subscription model since it's cheaper. But in the long term, the one-time license is more sensible.
Number of users
Take notes on how much of your staff (and maybe yourself) will have access to the system. The more user that has access, the more money you will spend on ERP implementation. Luckily, there's also an ERP vendor that offers unlimited user features for their ERP system. If your company has hundreds or even thousands of employees, this kind of ERP is the best choice for you.
Requirements
The best ERP system is the one that complies with your company's requirements, not the other way around. This is how the system will help your staff works efficiently. But, the more complex your requirement is, the more expensive the system will be in the end.
Infrastructures
This is related to the first point. If you decide to go with the on-premise route, you also have to consider the server specification. The server has to be powerful enough to handle the system on a day-to-day basis. There is also a security system to consider. If you want extra security for your system, you also have to spend more money on it.
Integration and third-party devices
It's a common thing that ERP implementation also requires third-party devices, such as barcode systems in the fully-featured inventory system, or POS machines if you need cashier software. More devices equal more budget spent.
ERP Implementation with Customization
Not all ERP systems can be customized. A lot of vendors offer a ready-to-use system that requires no customization at all. The problem if you choose this kind of system is, that your business flows will be adjusted to how the system works. If you want full control of your business and your ERP system, then choosing a customizable system is the best option. But please notice that the more customization you ask from the vendor, the higher the price will be.
Training
Although an ERP system's purpose is to make your business run more efficiently, your staff will need the training to use them. Your budget allocation also has to cover the training aspect. Customizations and third-party devices used by your staff require training. More training means more money you need to spend later on.
Maintenance
Nothing is perfect. The same thing applies to an ERP system. There will be times when you have to contact the vendor to perform maintenance on the system or the server. Maintenance costs are usually priced around 12% to 20% of the total price of the system.
Scaleability
You need to make sure the system can grow along with your company. Is the system support your distribution line or e-commerce later on? Can it help your company compete in the global market, and many other questions. If your system is unable to support your business development, then it's not the best ERP system for your company.
Conclusion
Those are the ten considerations that you have to carefully consider before implementing the best ERP system in your company. The big investment that you have to spend is the main reason for you to analyze its features, modules, and available integration for the system. You don't want to regret it later because you choose the wrong system, right?
You can use the number #1 ERP system from HashMicro to get real-time visibility into your entire business process, from procurement to sales, on one system, at any time, and from any location. In addition, to get all of the information you need regarding the vendors and the system features, you must need HashMicro's outstanding ERP software pricing scheme. It will help you to prepare the costs you will spend before you decide to implement this system. You can also get a free HashMicro software demo and consultation of your company's needs with our business experts using our software pricing scheme.
Download Now: The Price Calculations for the Outstanding HashMicro's
ERP System in Singapore