Fashion has become one of the most promising businesses. It is always desired and  there is always a demand for it. The problem is that competing in the retail industry is not easy. There are many fashion retailers who sell similar products. Plus, more and more online fashion stores are arising.
However, you should not be discouraged. By doing the right business strategies, you will be able to survive against the fierce competition. Not only do you have to increase your sales, but you also need to improve your business profitability so that it lasts a long time. Thus, what can you do to keep your fashion business profitable? Check these simple tips!
1. Know What Your Customers Need
You can freely innovate your fashion products, changing them frequently according to the seasons or trends. But, remember that you have to provide items that meet your customers' expectations.
Holding undesirable items will only eat up your storage space. This can also cause financial waste. You might be able to discount your unsold items later, but you won't get any profits.
View your sales history. Figure out your previous high-demand products for your reference. You can manually track your sales data but this is very time consuming. The best way is tracking all your sales data automatically by using an inventory management system with a forecasting tool that enables you to accurately forecast demand for your inventory.
2. Strengthen Your Brand Equity
Aside from product quality, your brand equity also needs to be improved. Brand equity refers to the additional value that a customer attaches with your brand, including the awareness, perception, and loyalty.
To improve brand equity, you need to recall your initial intentions when building your fashion business. Here are some questions that you must ask yourself:
What message do you want to convey to customers through your brand?

What makes your brand unique compared to other brands?

What kind of perception do you want to instill in someone when they first hear or see your brand?

What makes a customer want to keep choosing your brand over other brands?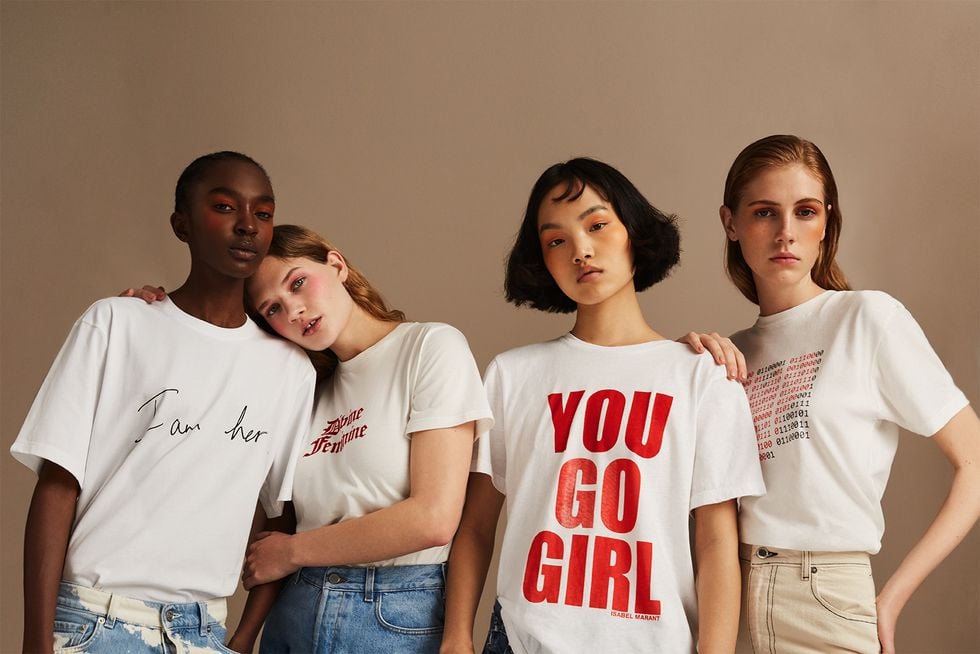 Don't just think of something unique, but also something meaningful to your customers. Make them feel connected whenever they wear your clothing items. As an example, Net-A-Porter, an Italian fashion brand collaborated with several well-known designers to release a limited edition collection, with all proceeds benefiting Women for Women International. That means, those who bought a piece of the collection indirectly helped women in need in various countries.
Another example comes from an Indonesian fashion brand, Cinta Bumi Artisans. The owner decided to work with the barkcloth craftsmen from Poso, Central Sulawesi, to create beautiful tote bags. People who bought the tote bags played a significant role in supporting the almost-extinct barkcloth making tradition in Indonesia.
3. Level Up Your Fashion Business with Technology
Technology is rewriting the rules of retail. Some retailers consider the implementation of technology as a way to increase prestige. However, to some others, using technology means business process simplification and greater business insights, especially into their sales and profits.
Technology such as cloud-based ERP software enables fashion business owners integrate their operations; from tracking sales, controlling purchases, managing suppliers, handling inventory, to monitoring profits and losses anywhere and anytime. This business management software is perfect for those who have multiple stores or warehouses in different locations.
4. Create Creative Loyalty Programs
We all know that it is far easier to sell products to existing customers than to someone we don't have a relationship with. This is why customer retention is very important. One of the most effective strategies for retaining customers is creating loyalty programs.
Since almost all successful fashion retailers offer appealing loyalty programs, you must be creative with yours. You can create a tiered program with various benefits, reward your customers with points based on their spending, or allow them to determine their own rewards. You can easily create and customize your loyalty programs with membership management software.
5. Keep Your Cash Flow Under Control
Increasing sales alone is not enough to optimize your fashion business profitability. You also need to control your incoming and outgoing cash regularly to ensure healthy cash flow.
Don't let your expenses exceed your income. To enable you to control your finances, consider using EQUIP Accounting. This financial management system allows you to estimate future income and expenses, so you can control expenses and allocate budget better. You can also track profit and loss based on store location, area, and even product, so you can figure out profitable and unprofitable aspects of your business.