In today's rapidly evolving service industry, managing and streamlining operations is crucial for success. As service-based businesses face increasing complexities, the need for efficient and comprehensive Enterprise Resource Planning (ERP) software becomes paramount. Moreover, ERP systems provide a centralized platform that integrates various business functions, enabling organizations to enhance productivity, streamline processes, and gain valuable insights into their operations.
To help service industry professionals navigate the vast array of ERP software options available, we have compiled a list of the 10 best service industry ERP software solutions for 2023. These software solutions have been carefully evaluated based on key criteria such as scalability, functionality, ease of use, integration capabilities, customer support, and also pricing. 
Why Service Industry Needs ERP Software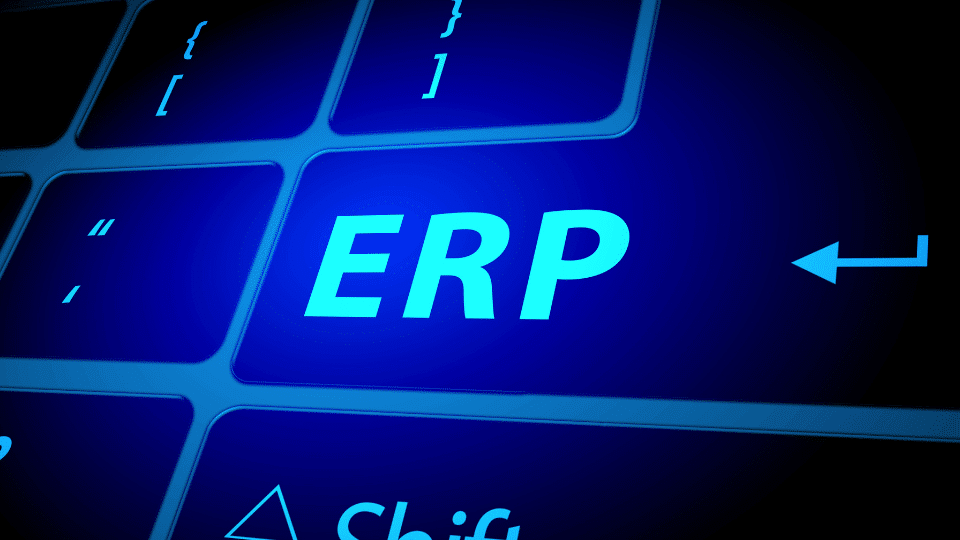 The service industry operates in a dynamic and customer-centric environment, where efficient management of resources, streamlined processes, and also timely service delivery are critical for success. Moreover, this industry encompasses a wide range of software sectors, including pool service business software, field service business management software, electrical service business software, and more. Therefore, relying on traditional manual methods for managing operations can lead to inefficiencies and missed opportunities.
This is where Enterprise Resource Planning (ERP) software plays a pivotal role. ERP systems are specifically designed to address the unique challenges faced by service-based businesses, offering comprehensive and integrated solutions to manage various aspects of their operations. Additionally, they optimize resource allocation, automating tasks and reducing errors. ERP software streamlines financial management, tracks costs, and also improves customer relationship management. 
Criteria for Selecting Service Industry ERP Software
When selecting ERP software for the service industry, several criteria should be considered to ensure that the chosen solution aligns with the unique needs and requirements of service-based businesses. The following are key criteria to evaluate when selecting service industry ERP software:
Scalability
Service businesses often experience growth and expansion, therefore it is crucial to choose an ERP system that can scale with the organization. Additionally, the software should be capable of accommodating increasing data volumes, supporting additional users, and handling growing transactional demands without sacrificing performance.
Functionality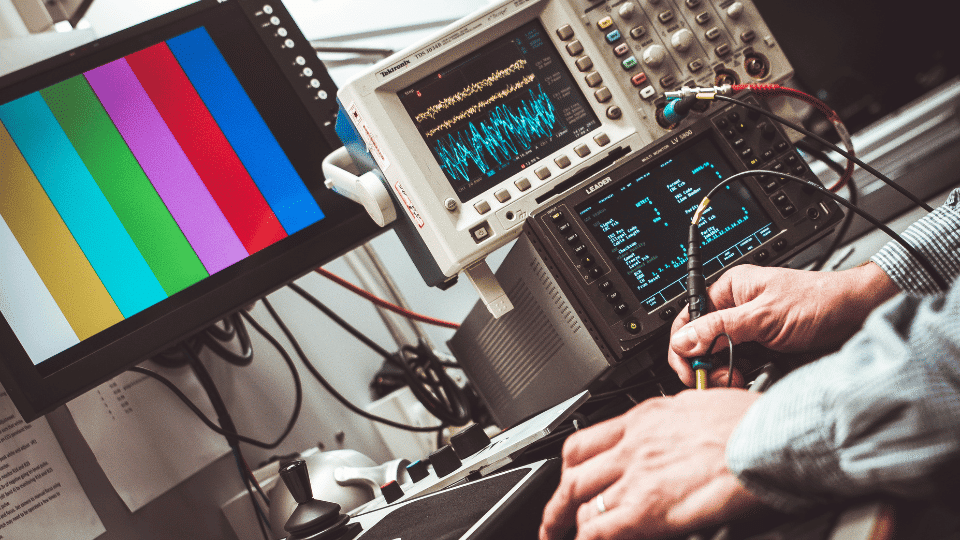 Assess the functionality of the ERP software and ensure that it offers features specifically designed for service-based businesses. Look for capabilities such as project management, resource planning. And also time tracking, scheduling, service ticketing, and contract management. Moreover, these features should align with the operational requirements of service organizations and facilitate efficient service delivery.
Customer support
Consider the level of customer support provided by the ERP software vendor. Because robust technical support, regular updates, and access to knowledgeable resources are essential for resolving issues promptly and ensuring smooth system operation.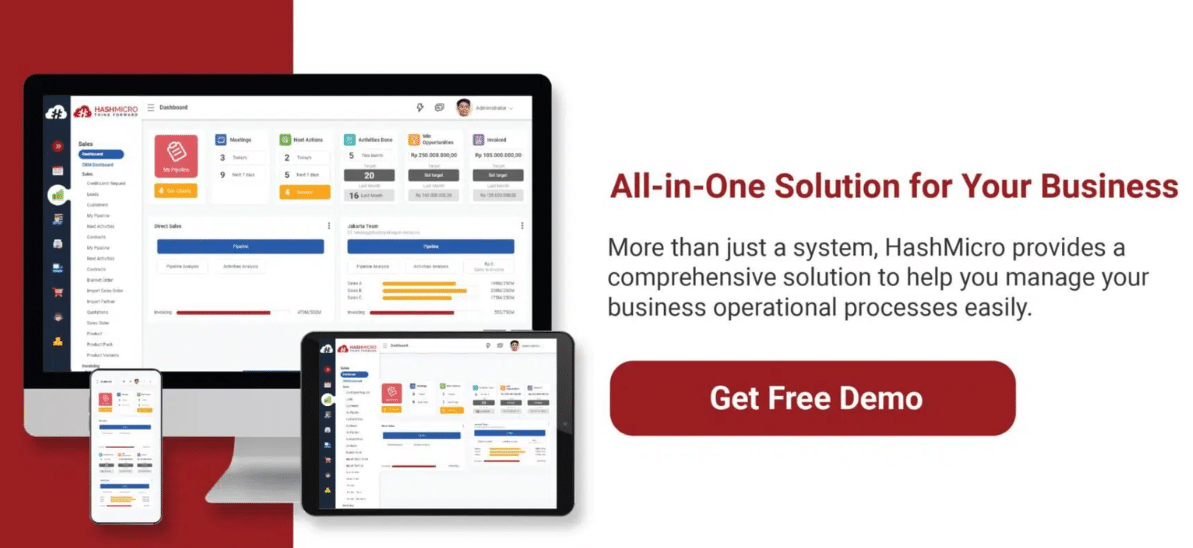 10 Best Service Industry ERP Software
With numerous service industry ERP software available in the market, finding the perfect fit for your service-based business can be a daunting task. To help you in this endeavor, we have carefully curated a list of the 10 best service industry ERP software options.
1. Hashmicro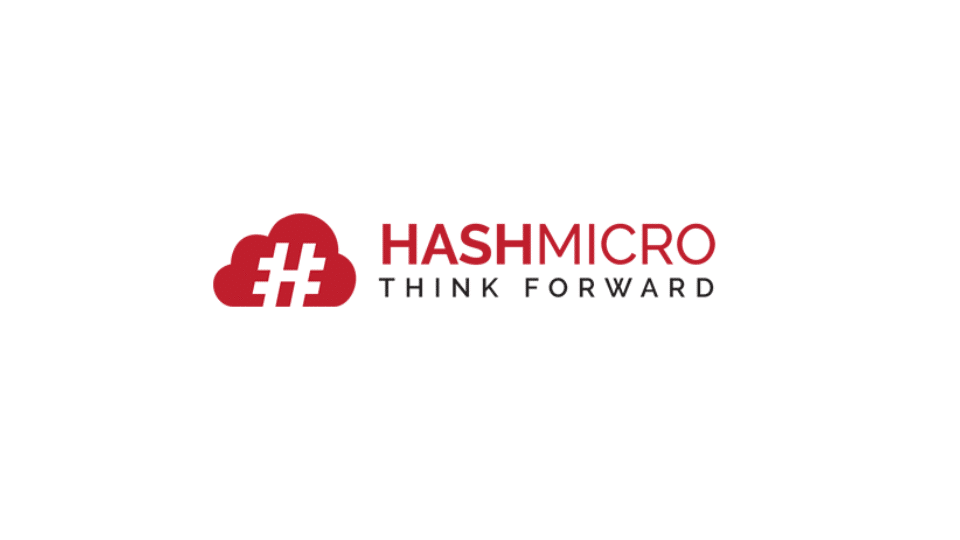 HashMicro is a software company that specializes in providing ERP solutions for various industries, including appliance service business software, and also pest control business software. Our ERP software offers a range of features and functionalities that make it well-suited for service-based businesses.
One key advantage of HashMicro's ERP system is its comprehensive service management module. This module allows service businesses to efficiently manage their projects, allocate resources, track time and expenses, and schedule tasks. It provides a centralized platform for monitoring project progress, ensuring timely service delivery, and optimizing resource utilization. The system also enables service businesses to effectively manage service contracts, handle service ticketing, and streamline invoicing processes.
HashMicro is also known for its commitment to customer satisfaction and provides reliable customer support. Moreover, our team of experts assists businesses throughout the implementation process and provides ongoing technical support, ensuring a smooth transition to the ERP system and resolving any issues promptly.
Furthermore, HashMicro's ERP software is scalable, allowing service businesses to adapt and grow without disruption. The system can handle increasing data volumes, support additional users, and accommodate the evolving needs of service-based organizations.
2. Acumatica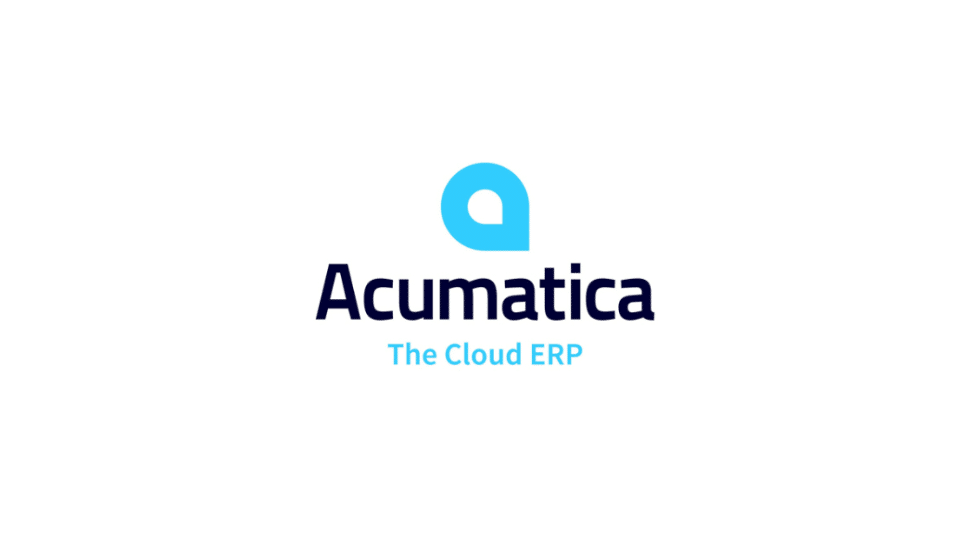 Acumatica is a cloud-based service industry ERP software solution designed to streamline and optimize business operations. This ERP stands out for its flexibility, scalability, and comprehensive features, making it a popular choice among businesses of all sizes.
One of the key strengths of this software is its cloud-based architecture. Being a cloud ERP solution, it offers several advantages, including easy accessibility from anywhere with an internet connection, automatic updates, and also scalability to accommodate business growth without the need for extensive hardware investments. 
One notable aspect of this software is its flexibility and customization capabilities. The software allows businesses to tailor workflows, screens, and reports to match their specific requirements. Therefore, this flexibility makes them adaptable to diverse industries and ensures that businesses can optimize the system to meet their unique operational needs.
3. FinancialForce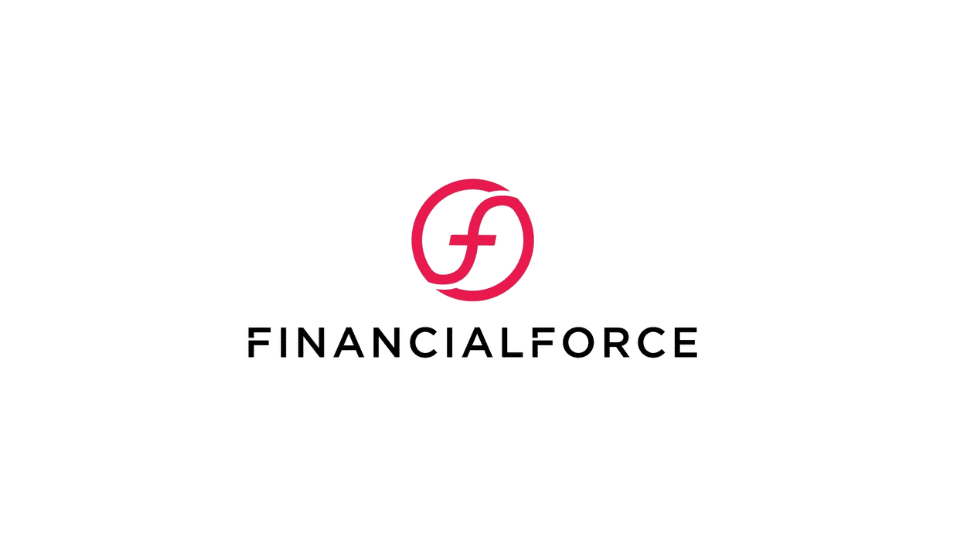 FinancialForce is a service industry ERP software solution that specializes in providing comprehensive financial management capabilities. Built on the Salesforce platform, FinancialForce offers seamless integration with Salesforce CRM, combining front-office and back-office functionalities in a unified system.
The integration with Salesforce CRM sets FinancialForce apart from other ERP solutions. It also enables businesses to seamlessly connect sales, customer service, and marketing data with financial data, providing a holistic view of customer interactions, sales revenue, and financial health. Moreover, this integration facilitates smoother workflows, enhances collaboration between teams, and ensures data consistency across different departments.
4. Striven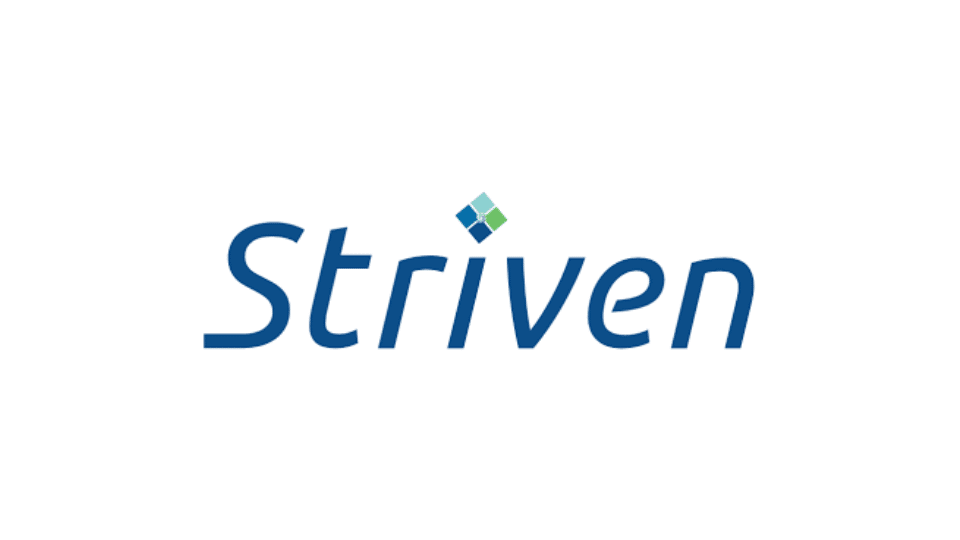 Striven is a ERP (Enterprise Resource Planning) software solution for service industry that aims to streamline business operations and improve efficiency. It offers a comprehensive suite of modules and functionalities designed to manage different aspects of an organization's operations, including finance, inventory, sales, purchasing, project management, and more.
Striven's finance module allows businesses to manage financial processes such as general ledger, accounts payable and receivable, budgeting, and also financial reporting. Additionally, it provides tools for tracking income and expenses, generating financial statements, and analyzing financial performance. These features help businesses maintain accurate financial records, improve cash flow management, and make informed financial decisions.
Moreover, Striven offers customer relationship management (CRM) functionality to help businesses manage customer interactions, track leads, and streamline sales processes. The CRM module enables businesses to centralize customer data, automate sales pipelines, and also improve customer engagement. This fosters better customer relationships and enhances sales performance.
5. Scoro
Scoro is a comprehensive business management software solution that combines various tools and functionalities to streamline and optimize business operations. It is designed to help businesses manage their projects, track time, collaborate with team members, handle finances, and also streamline workflows in a single integrated platform.
One of the key features of Scoro is its project management capabilities. It provides tools for project planning, task management, resource allocation, and also project tracking. Moreover, businesses can create and assign tasks, and monitor project progress in real-time. This enables effective project management, improved collaboration, and timely delivery of projects.
Scoro's collaboration tools enable teams to work together efficiently. Therefore, users can create and share documents, files, and notes, facilitating effective communication and collaboration across the organization. Additionally, Scoro offers a shared calendar, enabling teams to schedule and coordinate meetings, events, and deadlines.
6. Ramco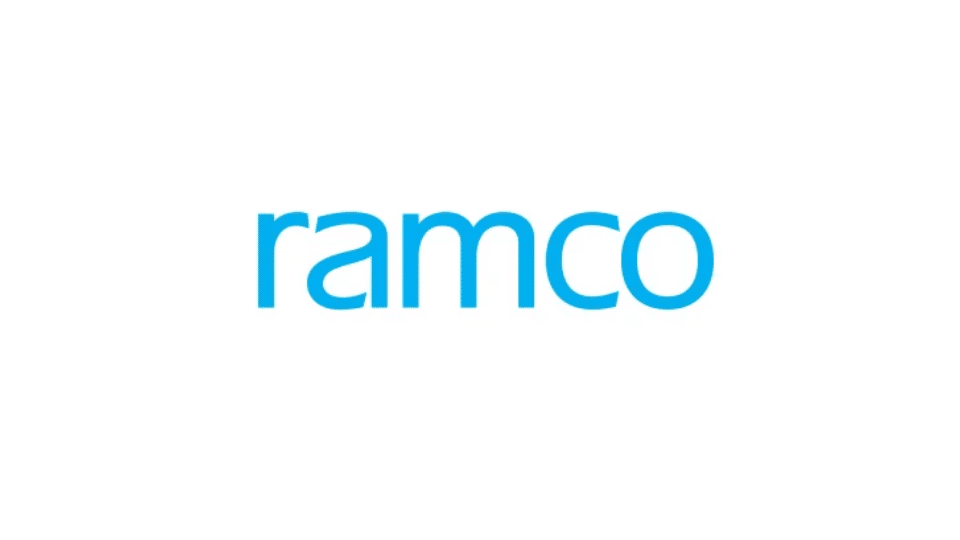 Ramco's flagship offering is its comprehensive Enterprise Resource Planning (ERP) software. Ramco ERP is designed to meet the needs of organizations across sectors such as manufacturing, logistics, services, aviation, and more. Moreover, it covers a wide range of functionalities including finance, HR and payroll, supply chain management, asset management, and customer relationship management (CRM).
Ramco is also known for its focus on innovation and staying at the forefront of technology advancements. The company invests in research and development to incorporate emerging technologies such as AI, ML, Internet of Things (IoT), and blockchain into its software solutions. This commitment to innovation helps businesses stay competitive and leverage the latest technological advancements to drive their success.
7. Infor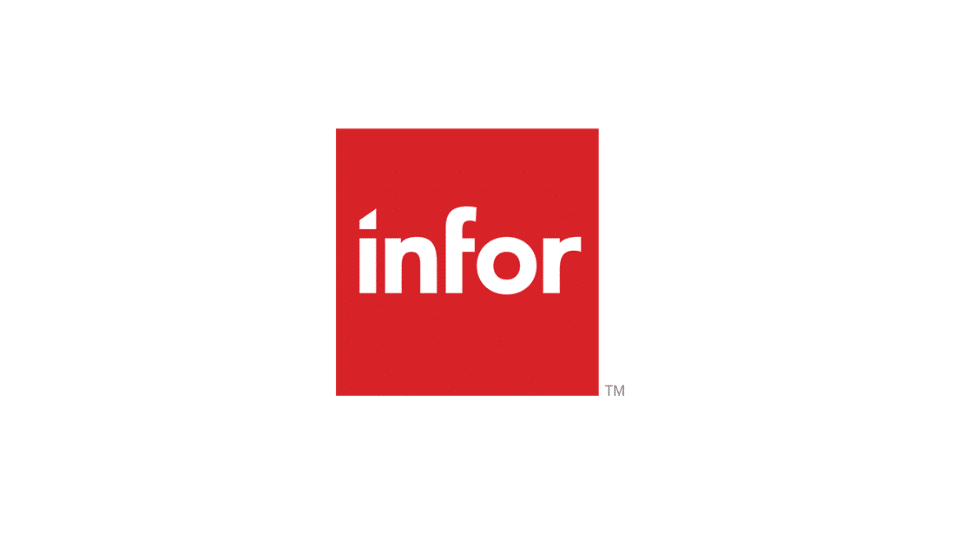 Infor is a global provider of industry-specific cloud-based software solutions designed to help businesses streamline their operations, improve productivity, and drive growth. Moreover, with a focus on delivering comprehensive enterprise software, Infor serves a wide range of industries, including manufacturing, distribution, healthcare, hospitality, and more.
One of Infor's strengths is its emphasis on user experience and intuitive design. Moreover, the software solutions are designed with a modern interface and user-friendly workflows, making it easier for users to navigate and utilize the system effectively. Infor also offers mobile applications, enabling users to access critical information and perform tasks on the go.
8. IFS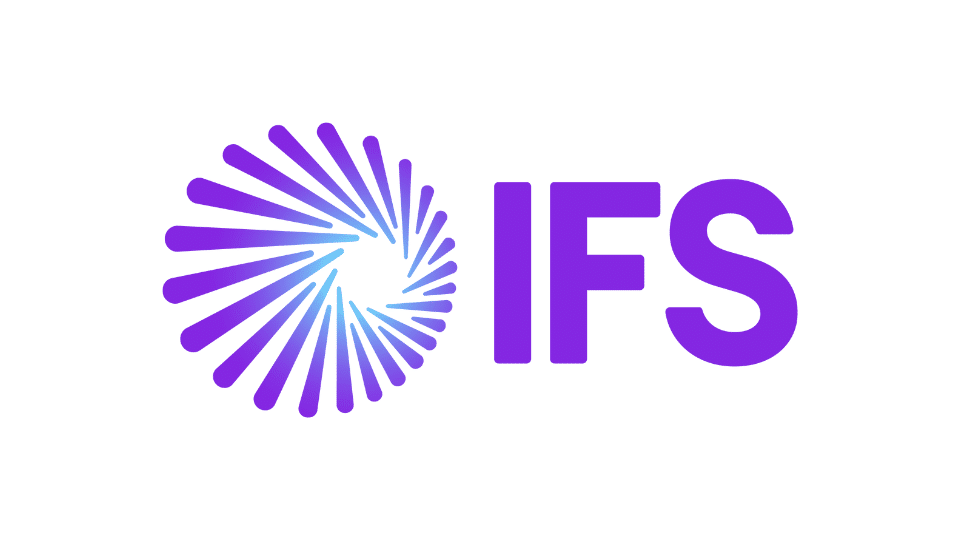 The core offering of IFS is its ERP software. The ERP system provides modules for finance, manufacturing, project management, and more. Additionally, it enables organizations to integrate and automate their key business processes, optimize resource utilization, and gain real-time visibility into their operations. 
In addition to its core offerings, IFS offers specialized solutions for other areas such as project management, manufacturing execution systems (MES), and also service management. These solutions are designed to meet the specific requirements of industries and help businesses achieve operational excellence and competitive advantage.
IFS takes a customer-centric approach, understanding that each organization has unique needs and processes. Therefore, the software solutions offered by IFS are highly configurable and customizable, allowing businesses to tailor the system to their specific requirements without extensive custom development.
9. SAP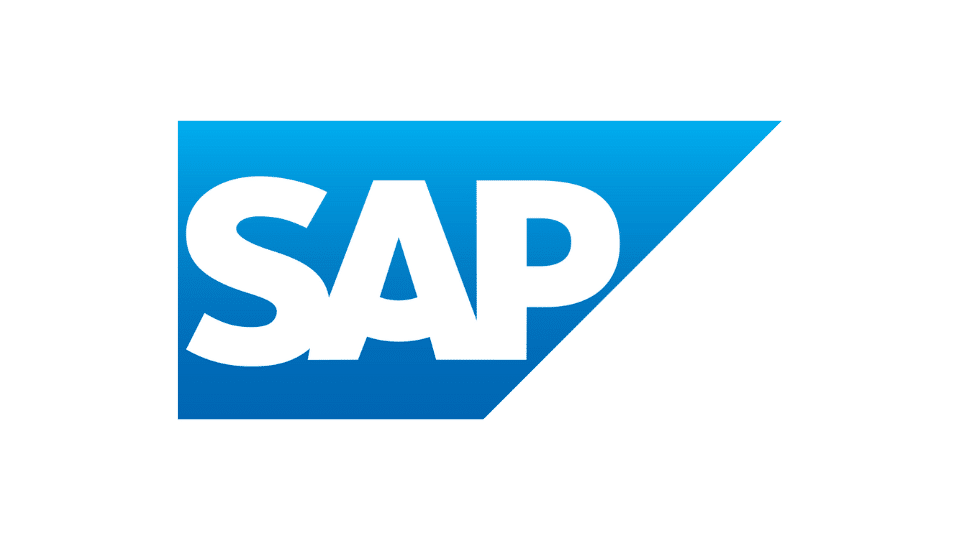 One of the key strengths of SAP is its ability to cater to organizations of all sizes in service industry. Additionally, SAP offers industry-specific solutions that address the unique needs and challenges of different sectors, including manufacturing, retail, healthcare, utilities, and more. These industry-specific solutions incorporate best practices and preconfigured functionalities to accelerate implementation and ensure alignment with industry standards.
SAP's servie industry ERP software enables businesses to optimize their financial management processes. By providing modules for general ledger, accounts payable and receivable, cash management, and financial reporting. Additionally, the system facilitates accurate financial planning, budgeting, and analysis, helping businesses make informed financial decisions.
10. BatchMaster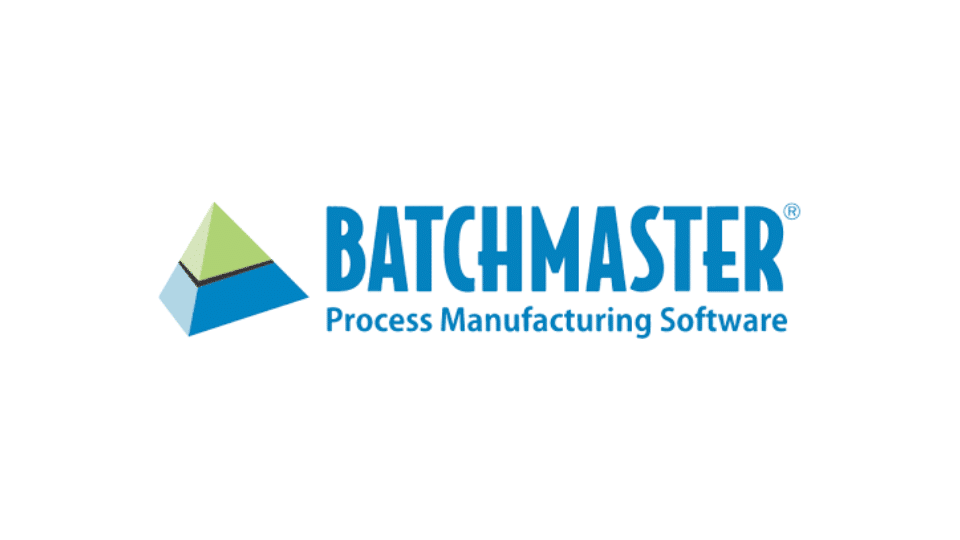 BatchMaster offers a range of modules and features that cater to the unique needs of service industry. These include, production planning, inventory control, quality control, compliance management, and more. These functionalities enable businesses to streamline their business processes, ensure product consistency and quality, and also maintain compliance with industry regulations.
BatchMaster also provides robust production planning and scheduling capabilities, allowing businesses to efficiently plan their batch production activities. It enables businesses to create production schedules, manage resource allocation, track production progress, and optimize production sequences. This helps businesses optimize their production capacity, minimize downtime, and meet customer demand efficiently.
Conclusion
In conclusion, selecting the right ERP software is crucial for service industry businesses to streamline their operations, improve efficiency, and enhance customer satisfaction. The 10 best service industry ERP software options provide comprehensive functionalities tailored to the unique needs of service-oriented businesses. Among these options, HashMicro stands out as a powerful solution.

HashMicro offers a range of ERP software solutions specifically designed for the service industry. With its customizable modules, businesses can effectively manage service requests, work orders, scheduling, resource allocation, billing, and customer relationship management. HashMicro's ERP software enables service businesses to optimize their processes and improve resource utilization. Try a free demo today to see firsthand how HashMicro's ERP software can help you streamline operations.