ERP system modules help businesses by centralizing data from every department on one centralized and integrated platform. Thus, ERP software is suitable for every business industry. They simplify and automate business processes to increase operational efficiency and improve day-to-day activities. ERP module performs real-time analysis of data for a better insight into the expected sales management system, revenues, and cash flows.
Enterprise Resource Planning System (ERP) is software that supports all the business processes within the company. The reason for this is a module of the ERP software system that can assist their company processes. There are many different modules available that can be added to an ERP system, to further customize the solution for your business. We will discuss more ERP system modules.
What is ERP Module?
ERP module is a component or subsystem of an ERP system that performs a specific business function. An ERP system is a software platform that integrates and manages all of the core business processes and operations of an organization, including manufacturing, supply chain management, finance, human resources, and customer relationship management.
Each module is designed to handle a specific business process or functional areas, such as inventory management, order processing, financial accounting, or payroll processing. The modules can be customized and configured to meet the specific needs of an organization.
Some of the most common ERP modules include:
Financial Management: This module manages financial transactions such as accounts payable, accounts receivable, general ledger, cash management, and financial reporting.

Human Resource Management: This module manages employee data, benefits, payroll, and performance evaluations.

Supply Chain Management: This module manages the procurement, inventory, and logistics of goods and services.

Customer Relationship Management: This module manages customer data, sales, marketing, and customer service.

Production Planning and Control: This module manages production schedules, materials planning, and quality control.
ERP module provides a comprehensive and integrated view of an organization's operations, enabling better decision-making and more efficient business processes.
Also read: 16 Best ERP Software in Singapore You Should Know in 2023
How ERP Modules Help Business
ERP modules are a game-changer for businesses, revolutionizing their operations and driving growth. The finance and accounting modules provide real-time insights into financial data, empowering businesses with informed decision-making capabilities, accurate reporting, and regulatory compliance.
Supply chain management modules facilitate seamless collaboration with suppliers, streamlining procurement, inventory management, and order fulfillment processes. Human resources and customer relationship management modules enable businesses to nurture their workforce and foster stronger customer relationships.
Meanwhile, with manufacturing and operations modules, businesses can optimize production processes, resource allocation, and quality control. By leveraging the power of ERP modules, companies can achieve operational excellence, enhance customer satisfaction, and pave the way for sustainable growth.
List of Most Important ERP Modules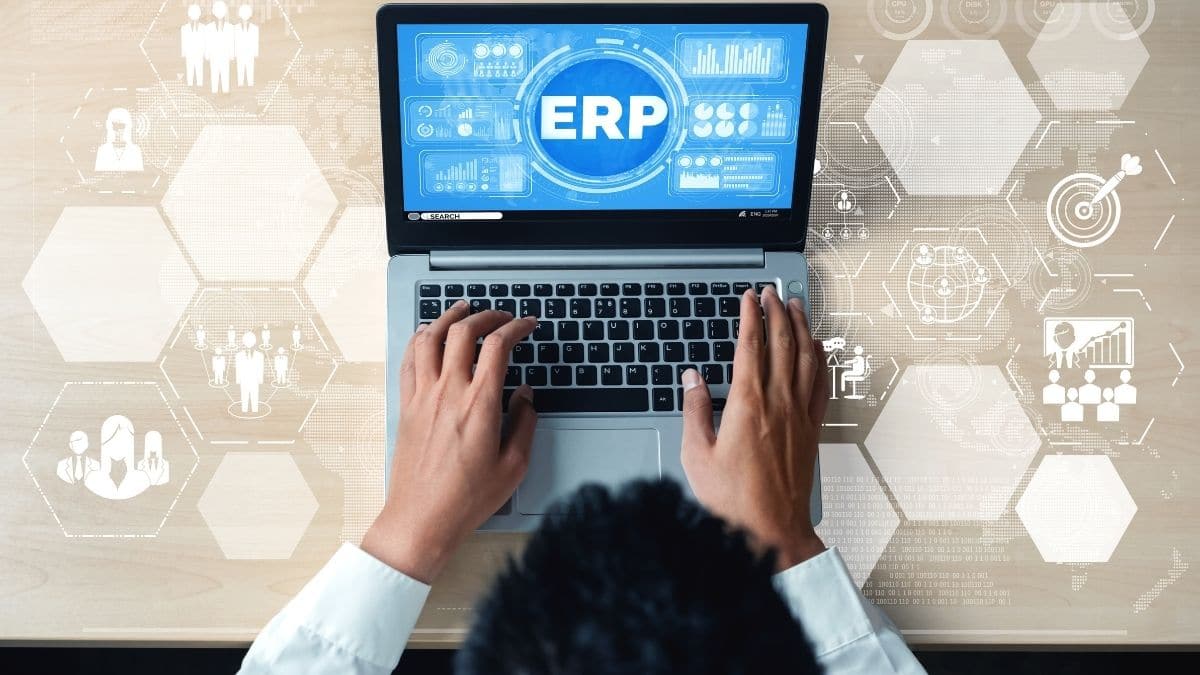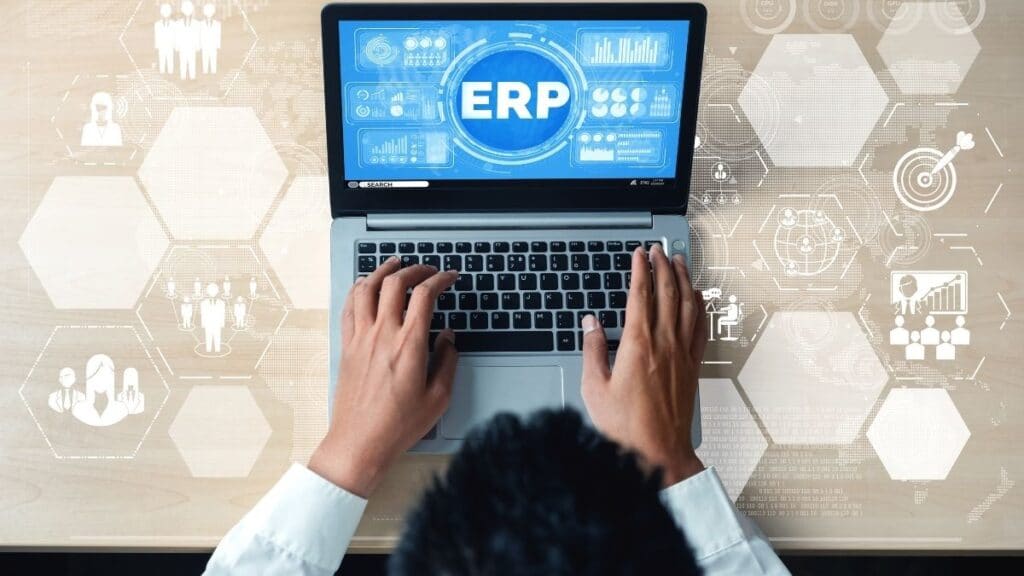 Here's a list of the most significant modules you will find in an ERP solution, along with details on what each module performs and how it will assist your business:
1. ERP Accounting and Finance System Module
The finance and accounting module is the most important ERP module for your business. It enables businesses to understand their present financial situation as well as their future prospects. The features of this module are in great demand. They are perhaps one of the most beneficial tools to have in any ERP system. Because finances are the lifeblood of every business, a good financial management solution will integrate with all departments.
It is also responsible for recording and managing the receivables and liabilities, cash management, and the generation of financial reports. Reports are essential for keeping track of your finances, and advanced data analysis may help you gain more actionable insights. It may also assist you in developing budgets while keeping your executives informed about the situation of your company's finances.
2. Inventory Management
Inventory management is based on the idea that a company needs to know how much stock it has. This is more than just simple data analysis and order processing. The data might also be utilized to precisely assign storage space for new inventory. This ERP module assists companies in managing inventory expenses, ensuring that they have enough stock without tying up too much cash in inventory. 
These ERP system modules are incredibly important since they connect with many entities throughout your business. They're involved from the time an order is placed until it's shipped. They also use systems like invoicing, shipping, and sales order management to help them achieve optimum productivity.
More profit margins, increased efficiency, and happier customers are just a few of the many advantages of this system. One of the many reasons why an inventory management module is such a great resource is because it promotes repeat customers.
With inventory software, you can Fulfill demands with optimal inventory levels, monitor stock transfers, forecast inventory requirements, and optimize stock management across multiple locations.
3. Customer Relationship Management (CRM)
Every business needs a strong customer relationship, which is why implementing a CRM system is so essential. This ERP module may handle customers, leads, and sales processes. There are some basic CRM functions such as contact lists, interaction histories, and basic analytics.
These CRM systems are important for ensuring that your customers receive the most appropriate product promotions, based on their purchasing history. With the right CRM system, you are able to boost your sales team productivity, especially with the best Sales Management System in Singapore.
CRM software can also assist you in identifying your top clients and targeting them for cross-selling opportunities. It also helps you track customer communication and target prospects. You may be able to find more sales opportunities where you previously thought none existed.
Also read: 5 Crucial Steps to Take Before Implementing CRM System
4. ERP Procurement System Modules
Also known as Purchasing, this module helps companies get the materials or products required to manufacture and sell goods. This ERP module also may automate quotation requests, as well as track and evaluate the quotes received.
When a company accepts a quote, the procurement system module assists in the preparation and distribution of purchase orders. It can track that purchase orders, and update inventory levels automatically once the order arrives. As a manufacturer, you may establish a list of permitted vendors and correlate particular supply items with each vendor.
5. Human Resource Management (HRM)
Human resources have a role in every department because it involves all of a company's employees. The human resource management module constantly collects information about employees, including vacation days.
If your company has a large number of employees, maintaining this information will be difficult. It also may result in the addition of duplicate data to the system. You can avoid all of that by incorporating a human resources module into your ERP software.
One of the most important benefits of ERP system modules is how simple it is to cooperate on internal procedures. Data must be shared manually when systems are kept separate. This could lead to human error if you don't have an integrated HRM module.
Also read: Best HRM Software for Companies
How to Choose an ERP Module
Choosing the right Enterprise Resource Planning (ERP) module is a critical decision for companies looking to optimize their business processes. With a wide range of modules available, selecting the most suitable one requires careful consideration. Here are some key factors to keep in mind when choosing an ERP module:
Assess Business Needs: Start by conducting a thorough analysis of your company's requirements. Identify the pain points, inefficiencies, and areas for improvement within your existing processes. Determine which modules can address these specific needs.

Scalability and Flexibility: Consider the scalability and flexibility of the ERP module. Will it accommodate your company's growth and future needs? Look for a module that can easily adapt to evolving business requirements, integrate with other systems, and support customization options to fit your unique processes.

User-Friendliness: Evaluate the user-friendliness of the module. Will it be easy for your employees to learn and navigate? A user-friendly interface and intuitive workflows can minimize training time and improve user adoption, ensuring a smoother transition to the new system.

Integration Capabilities: Check the module's integration capabilities with existing software and systems used in your organization. Seamless integration with other critical systems, such as CRM or inventory management, is vital for data consistency and efficient cross-functional processes.

Vendor Reputation and Support: Research the reputation and track record of the ERP module vendor. Look for testimonials, case studies, and customer reviews to gain insights into their reliability, product quality, and customer support. Ensure that the vendor provides reliable technical support and regular updates to address any issues that may arise.

Cost Considerations: Evaluate the total cost of ownership, including licensing fees, implementation costs, training, and ongoing maintenance expenses. Consider both the short-term and long-term costs to ensure that the chosen module aligns with your budgetary constraints.
By carefully evaluating these factors and aligning them with your company's specific needs, you can make an informed decision when choosing an ERP module. Remember that selecting the right module is crucial for optimizing business processes, enhancing efficiency, and driving growth in your organization.
Conclusion
In today's market, there are numerous ERP modules to choose from. Each module has its own set of tools and serves its own unique purposes and functions. When implementing ERP software for business, it is important to consider the types of modules that your business will need. With the right and complete ERP software, you are able to boost your sales team productivity, especially with the most complete Sales Management System in Singapore.

Choosing the best ERP software for your company is not an easy task. This article will take you in the direction of modules that can and will considerably help your company's efficiency. Go to the HashMicro website, if you need more suggestions regarding ERP module and manufacturing module selection for your business.
You can also choose the right ERP vendor after calculating the ERP software pricing scheme. Tell us about your type of business and industry and we will offer you the best business solutions. If you want to get a free demo of our tour product, click here!