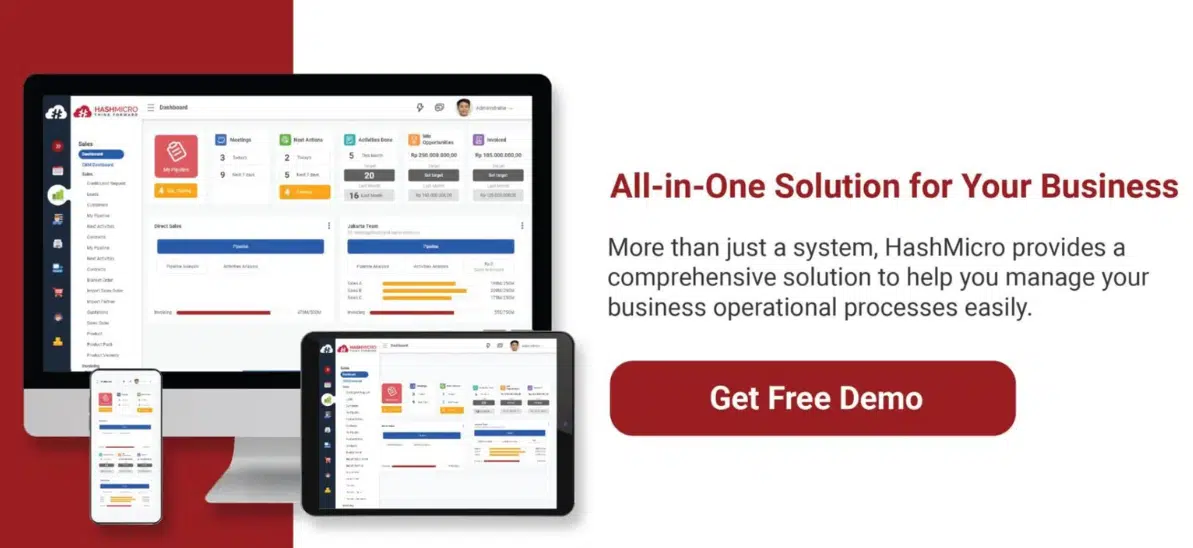 Table of Contents
What is ERP Module?
An ERP module is a specific part of an ERP system dedicated to handling particular business tasks. This system, an all-in-one software, oversees various critical aspects like manufacturing, supply chains, finances, HR, and customer relations.
Each module is tailored to manage different areas, like handling inventory, processing orders, managing finances, or handling payroll. What's great about these modules is that they can be adjusted to fit the unique needs of any business or organization.
Overall, these ERP system modules offer a complete view of a company's operations, making decision-making easier and improving how businesses run smoothly and efficiently.
Also read: 16 Best ERP Software in Singapore You Should Know in 2023
List of the Most Important ERP Modules
Here's a list of the most significant modules you will find in an ERP solution, along with details on what each module performs and how it will assist your business:
1. ERP Accounting and Finance System Module
The finance and accounting ERP module is pivotal for understanding your business's current and future financial health. It's a sought-after feature in ERP systems and a crucial tool across departments, considering finances drive every aspect of a business.
As a good financial management solution, this module handles recording and managing receivables, liabilities, cash flow, and generating vital financial reports. These reports offer clear insights into finances, aiding in better decision-making and budget planning. Additionally, they keep key executives informed about the company's financial status.
2. Inventory Management
Inventory management is about more than just knowing how much stock a company has. It involves precise data analysis, order processing, and strategically allocating storage space for new inventory. This module helps companies manage inventory expenses, ensuring they maintain adequate stock levels without excessive cash tied up in inventory.
Therefore, this inventory management ERP module is a valuable resource, fostering repeat customers by meeting demands with optimal inventory levels, monitoring stock transfers, forecasting inventory needs, and efficiently managing stock across multiple locations.
3. Customer Relationship Management (CRM)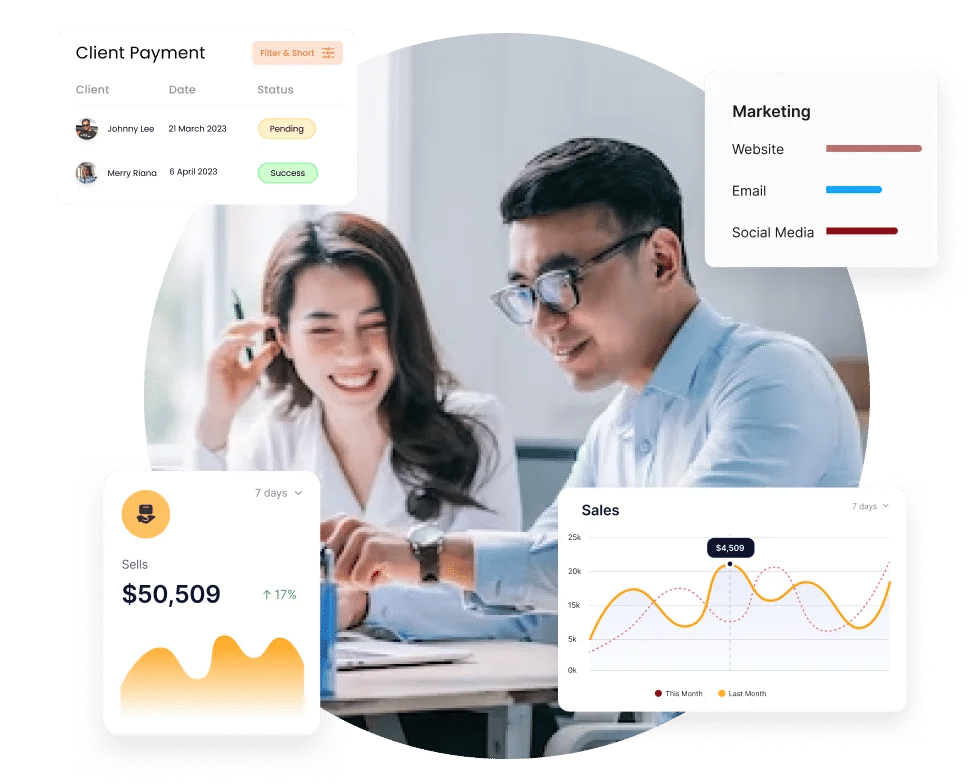 Also read: 5 Crucial Steps to Take Before Implementing CRM System
4. ERP Procurement System Modules
Also referred to as Purchasing, this module streamlines acquiring materials needed for manufacturing and sales. This ERP system module also automates quotation requests, tracks and assesses quotes, and assists in preparing and distributing purchase orders.
Once a company accepts a quote, the procurement system module handles tracking purchase orders and automatically updates inventory upon their arrival. For manufacturers, it allows establishing a list of approved vendors and linking specific supply items with each vendor for seamless operations.
5. Human Resource Management (HRM)
Human resources influence every department as they involve all company employees. The human resource management module continuously gathers employee data, including vacation details. Managing this data can become challenging for larger companies, leading to potential duplicate entries. Integrating an HR module into your ERP software streamlines this process, avoiding such issues.
One of the key benefits of ERP modules is simplifying internal procedures. That's why without an integrated HRM module, data must be shared manually, raising the risk of human errors.
Choosing the right ERP vendor to minimize the risk of human errors involves understanding pricing schemes. Clicking this image below will give you a detailed view of an ERP system's pricing.
How ERP Modules Help Business
Now that we've identified the most crucial ERP system modules offering specialized functionalities across key business areas, let's explore how they significantly transform business operations:
Finance & accounting: Real-time insights for informed decision-making, accurate reporting, and regulatory compliance.

Supply chain management: Streamlined collaboration with suppliers, improving procurement, inventory, and order fulfillment.

Human resources & customer relations: Strengthening workforce capabilities and building better customer relationships.

Manufacturing & operations: Optimizing production, resource allocation, and quality control.
Thus, leveraging these ERP modules empowers businesses to achieve operational excellence, elevate customer satisfaction, and pave the way for sustainable growth.
Also read: Best HRM Software for Companies
How to Choose an ERP Module
Choosing the right Enterprise Resource Planning (ERP) module is a critical decision for companies looking to optimize their business processes. Here are some key factors to keep in mind when choosing an ERP module:
Assess Business Needs: Analyze your business' existing processes to identify pain points and inefficiencies. Then, choose the ERP modules that address these needs.

Scalability and Flexibility: Ensure that the module can grow with your business and look for adaptability, integration capabilities, and customization options.

User-Friendliness: Prioritize user-friendly interfaces to ease employee adoption and minimize training requirements.

Integration Capabilities: Check for seamless integration with existing systems like CRM or inventory management for efficient processes.

Vendor Reputation and Support: Research vendor reliability, product quality, and customer support through testimonials and reviews.

Cost Considerations: Evaluate total ownership costs, including licensing, implementation, training, and maintenance expenses, and align them with budget constraints.
By carefully evaluating these factors and aligning them with your company's specific needs, you can make an informed decision when choosing an ERP module. Remember that selecting the right module is crucial for optimizing business processes, enhancing efficiency, and driving growth in your organization.
Conclusion