This article was first published in Asia Pacific Food Industry (APFI) magazine and written by Lusiana Lu, Business Development Director of HashMicro, in September 2017.
Food and beverage business operations are complex, hectic, chaotic, and very specific. However, with the interference of an automated solution, all the back-breaking processes within the business can be handled easily. Through this article, we'll be taking a look at how the functions of ERP software have been shaped and influenced by the F&B industry as well as factors to consider when choosing an ERP System.
Nowadays, cloud-based ERP software has become very popular among F & B businesses, because they allow F & B owners to gain insight, visibility, and control over their entire operations. The integrated systems are also capable of optimizing food production and simplifying purchasing as well as warehouse management. On top of that, cloud-based ERP software provides scalability and flexibility to the users so they can customize them to fit their unique needs and use them from anywhere.
Benefits of Food Processing ERP Softwares
ERP software can support the requirements of product labeling and packaging. Food packaging plays an important role in the food and beverage industry. This system protects food items from contamination and damage. They also provide consumers with the ingredients and nutritional facts.
The recipe management provided in most ERP systems confirms any changes that occur in the food production cycle. It's important to have strict management of food and beverage recipes to ensure the quality, consistency, and traceability of the products.
Food quality can also be maintained in every stage with the ERP software. Food nutrition, taste, and health play a major role in the food and beverage industry. Therefore, it is very important to meet and exceed the qualities expected by consumers.
By using ERP software, users can have quick access to their data in case of recalls. They can be caused by many things such as cross-contamination, undeclared allergens, decomposition, improper labeling or packaging, etc. Quick access to the data saves time and speeds up all the procedures involved.

You do not have to worry about food safety and regulatory compliance, because those are supported by the ERP software. Whether it's packaging and labeling, material statements, allergen warnings, or shelf-life regulations, it's important to follow the new food safety protocols of the US Food and Drug Administration.
An ERP software gives you strong control over your inventory traceability. Traceability can ensure the quality and safety of your food supplies. Once the traceability is locked in place, you will get more precise data related to timing, management, and flow of goods
Similarly, ERP software can reduce concerns of contamination or decay. Food contamination can lead to undesirable consequences such as decay or food-borne diseases that can be very harmful not only to your company's reputation but also to your customers. Effective tracking, labeling, and detailed documentation can eliminate those risks.
Furthermore, ERP software can be used as a solution to reduce raw material shortages as well as material waste. When food waste is recognized and mitigated, it can bring enormous profit increases by reducing purchasing costs, enabling the company to produce more finished products and reduce excess stock.
In addition to operating benefits, cloud-based ERP software also give companies the opportunity to bring their own innate intelligence and knowledge into every sales situation. As a result, it's easier to manage direct and indirect sales channels from a single cloud platform, especially tracking sales results against quota at an individual, group, and division levels.
ERP software enables companies to have real-time sales dashboards to track the performance of each sales representative and sales manager, as well as the profitability of each transaction. One can also use a cloud-based automation marketing application to plan, implement, and most importantly to track the results of each campaign. By using a single cloud-based system, one can automate customer service, support, and status inquiries online.
Food for Thought When Choosing an ERP Software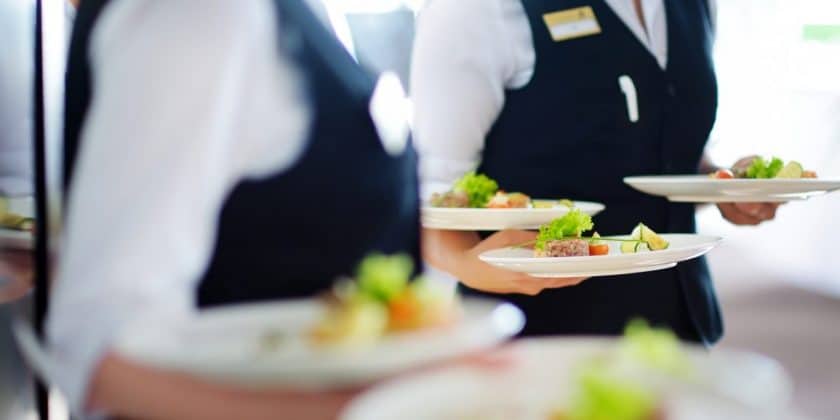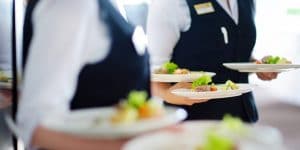 Before deciding to implement ERP software for your food business, here are some important parameters you need to know.
1. Create a clear and extensive list of requirements before you start looking for ERP vendors
 A good evaluation begins by assessing your current business needs and processes to determine what you need from an ERP solution. It's useful to start by evaluating the business challenges and individual pain points you need to address as well as determine the business value your company needs to retrieve from the software.
Although this process may take some time, especially for large companies or companies with complex processes, it is very important to do. There is never a perfect strategy that companies can use when it comes to implementing an ERP business solution, but most industry professionals encourage organizations to take the time and map out the processes to get it right on the first implementation.
2. The best price doesn't guarantee the best quality of an ERP software
Organizations should not choose an ERP solution based solely on the cheap price. Of course, the cost is one of the main factors, but cheap systems usually lead to more issues down the road, including the inability to change to meet new demands, or difficulty retrieving data.
Businesses should also consider whether the ERP solution can be integrated with other systems or tools as well. Companies that follow these cautious steps are likely to end up investing in an ERP technology that best suits their overall needs.
3. Look for an ERP system that offers high mobility
Since mobility and the concept of 'bring your own devices (BYOD)' increases across industries, accessing ERP systems from desktops alone is no longer an option. Choose an ERP solution that "enables users to be productive on smartphones and tablets", while at the same time ensuring that all-important information is safe.
Think Carefully Before You Customize Your ERP Software
Companies should consider the number of adjustments required to configure and deploy ERP software. Highly customized systems will result in higher costs, not only in the initial deployment but also when upgrading from release to release. Businesses with unique requirements need to understand these considerations in order to eliminate steep cost curves.
In addition, businesses need to understand that customization will require longer implementation cycles, longer ROI, and more instability. Turnkey solutions may offer less flexibility but more stable, and less initial and ongoing costs.
In general, many of the company's basic business processes are almost identical (e.g. paying invoices, collecting revenue, and procuring supplies). This is why ERP software is built in the first place. Companies can take advantage of standard processes that are already advanced and have been tested by many other companies.
If you believe that your business really needs customized ERP software, then make sure that you list all the needs very well. Remember that the cost of the customization is not just about writing and testing the code for the initial implementation, but also includes providing long-term support of custom code and treating every adjustment as an exception each time you update your software. Keep it simple and try not to allow customization into your ERP program.
ERP solutions should be able to solve your company's challenges instead of adding more problems. So, it's important to make sure that the ERP solution you choose has the following features:
Specific Industry: Make sure that the ERP solution you choose has been built to meet the needs of the F & B industry and has a track record to prove it.
Scalability: An ERP system built on a scalable architecture will help you manage growth. The fewer adjustments required by the system to meet a particular need, the more convenience the system provides.
Functionality: The right ERP system must have the ability to do everything your business strategy demands. It should be fast, reliable, and easy to integrate with your other systems.
Deployment Options: On-premise, Cloud, or hybrid options combined with mobile access for your employees ensures that your company will remain flexible and responsive.
Features to Consider for an ERP Solution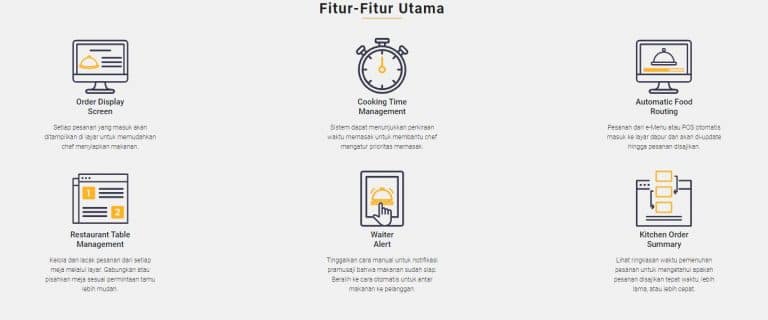 Having an ERP solution that is easy to implement is very important. No one wants to go through a difficult learning process or have negative impacts on the performance of their ERP systems. An ERP system with an intuitive user-friendly interface will enhance employee satisfaction and productivity.
In order to find a perfect ERP software for your food and beverage business, make sure that it highlights the following features:
Expiry date management (FEFO)
Lot number tracking
Barcoding system
Pick & put away
Stocktaking
Weighing scale integration to production
Inventory transfer
SKU management
Bin management
Logistic planning
Handheld inventory device
Manufacturing planning
Bill of material
Batch/item production consolidation (grouping similar items into one production window)
Multi-plan production management
Production cost analysis
Production forecasting
Dynamic and graphical reporting
Multi-pricelist management
Integration to accounting software
When analyzing business needs, companies must audit their practices to ensure that they comply with any regulations placed on their industry. Any areas in which the company falls short of compliance should be considered when evaluating ERP vendors.
Food and beverage are some of the industries that are under constant pressure to meet regulatory requirements. Efficient food management is a must if restaurants and food manufacturers are to keep up with health codes, and this can be achieved by using the right ERP software.
Tracking capabilities can also help solve complex problems. For example, companies are required, by law in some countries, to label packages if they were processed at the same facilities with products containing allergens such as peanuts. In 2011, most food recalls occurred due to this problem. ERP software can be easily adapted to find out where the products are being processed or manufactured so this problem can be avoided.
Conclusion
A powerful ERP system ensures your company runs efficient business processes throughout the organization in a consistent way. It gives you the ability to track changes and shows improvement opportunities. It also helps you build relationships with your customers while keeping your institution in line with applicable rules and regulations.