A Human Resources Management System (HRMS) manages human resources and processes throughout the employee lifecycle. An HRMS helps a company understand its workers in a single integrated software. Not only does the software help HR, but it also automates work usually done by staff. That way, they can do more important work. That is how HRMS software helps companies raise efficiency and understand their employees.
This article will help you understand Human Resources Management Systems better by discussing their definition, function, benefits, and other explanations of the HRMS. We will also give you tips in picking the best system for your company as well as recommending our system, HashMicro's HRM System. HashMicro provides you with our HRMS that can automate your company's administrative tasks. By using this system, you will be able to get the most efficiency and benefits.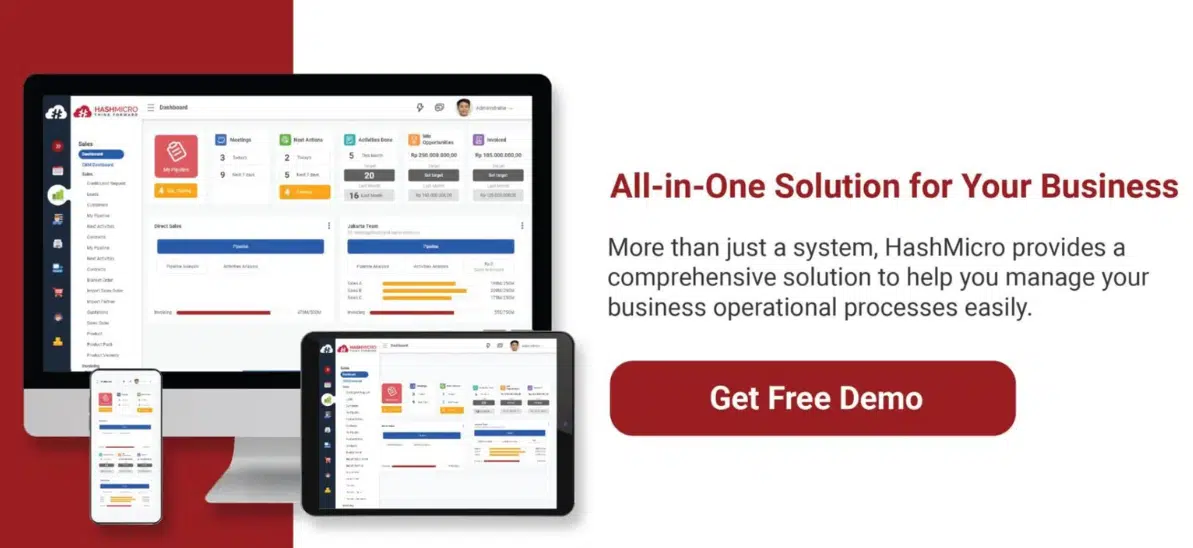 Table of Content
Definition of Human Resources Management Systems
In order to manage human resources, HR specialists employ a software program called an HRMS (Human Resource Management System). HRMS is a digital assistant that does tedious work for HR by combining many linked HR operations onto a single platform. A few of the many HR functions that the HRMS support are recruitment, employee data management, benefits administration, payroll management, benefits administration, employee performance management, training, and competency tracking. With this system, HR can focus on more important and strategic work. 
HR leaders and employees are the primary users, as they are responsible for compliance and performance reporting and oversee daily workforce operations. However, not just the HR department benefits. Self-service for routine chores can empower managers and staff, which is an essential selling point for younger hires. Using an HRMS, executives can generate data on worker trends and their consequences for the company. 
And given that HR-related charges are among the significant expenses made by a business, integration of the HRMS with the accounting system is essential for finance departments. Leading providers will go beyond basic accounting to help companies get more financial insights from HR data.
The Difference Between HRMS and HRIS 
HRIS stands for "Human Resources Information System." Usually, companies use HRMS AND HRIS interchangeably. The origins of HRIS date back to the 1980s, when IT departments were known as Management Information System (MIS) departments. With time, the computerization of HR information and procedures began to occur, and HRIS emerged as a derivative of MIS. After the HR management system's technological growth beyond the storing of personnel records, HRIS is renamed HRMS.
So, what is the distinction between a Human Resource Information System (HRIS) and a Human Resource Management System (HRMS)? Because the two systems are so closely related, most providers have combined them and use the terms interchangeably. An HRIS has traditionally been used to describe a system that tracks static employee information such as social security number and name, whereas an HRMS focuses on aspects of managing employee functions such as performance, time off, and onboarding. 
Function of HRMS
Before choosing the best HRMS for your company, there are several functions that you should pay attention to, which are:
Refers to job offers, how you promote your brand to the outside world and current employees who may apply for internal jobs or make referrals. Essential for companies that prioritize the candidate experience, from applying to resume management to interview scheduling to making offers to onboarding.
How an employee connects with leadership and coworkers is vital because engaged employees generate higher-quality work, adopt the company's values, and execute its mission. HRMS is often used to complete a training course, learn a new skill, build a career path, achieve recognition, or become a mentor.
It's called "core HR" for a reason. It's where you organize your workers into departments or locations, set reporting linkages, and align payroll to accounting cost centers. This function is the cornerstone of employee self-service, reporting, and HR service delivery.
Using HRMS data to generate a future workforce vision is a selling point. It's the HRMS's least-used function. The actual usefulness of this function emerges during a merger or acquisition, economic swings, or executive departures. Companies that optimize their personnel proactively are more change-resistant, retain more top talent, and have higher employee engagement.
Calculating earnings from gross to net or net to gross, withholding certain deductions, and sending payments can be as ordinary as paying rent. Benefit elections and employee and employer charges are payroll functions. Payroll services automate tax filing and deposits. Self-service tools let employees adjust elective deductions, direct deposit accounts, and tax withholdings without HR help.
HR teams oversee employee development, management evaluations, disciplinary actions, time and attendance, and a healthy and safe work environment. It includes pay, performance, learning, and incident recording. HR can automate, regulate, and streamline timesheets, overtime rules, time-off policies, and approval processes. This function also manages employee performance reviews and goals.
Contingent workforce management
This relates to primary workforce management and is crucial for non-full-time organizations. Contractors, consultants, interns, and temporary workers supply specific skills and handle labor spikes. The HRMS doesn't entirely manage these relationships because contingent employees aren't always on the payroll and aren't eligible for benefits. However, their work contributes to company success, so tracking how many contingent employees are on board at any given time and the total costs are essential.
Human Resources Management Systems History
The origins of Human Resources Management Systems may be traced back to the 1970s when organizations sought to automate payrolls and improve worker management. Back then, people didn't use computers as much, and companies had to use manual entry to evaluate their employees. They were able to calculate employee deductions and earnings, track payroll liabilities, and print paper checks. 
At the end of the 1990s, HR operations experience an improvement because of the rapid expansion of internet usage. Electronic job boards were rapidly displacing paper-based employment advertisements. When employee self-service and direct deposit became common in the year 2000, payroll management became completely electronic. Around this time, cloud-hoster HR services became available, and by the 2010s, this service had become popular and accessible for businesses of all sizes.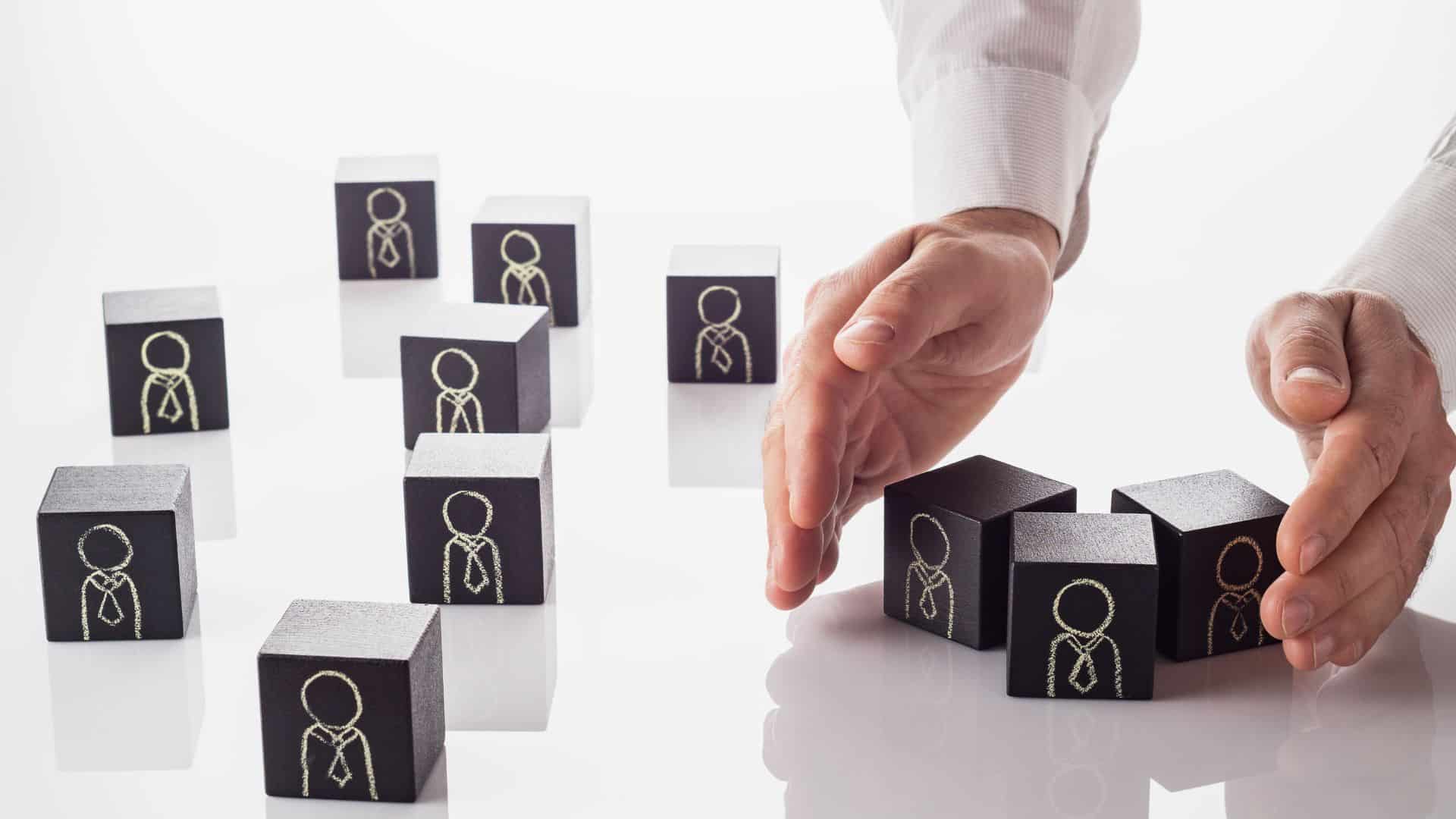 Today, HRMS and HRIS have taken over completely and continue to add new technologies. For example, many HRMS now come with built-in predictive analytics and artificial intelligence, which help organizations find trends in the workforce and sort candidates during the hiring process.
Also read: 12 Reasons HRMS Software Important for Singapore Business
The Reason HRMS is Important
HRMS is essential to running a well-organized and efficient human resources department and business, no matter what industry or size the company is in. HRMS lets businesses automate many processes and cut down on mistakes. This gives them an edge over the competition and more time to do important tasks. This kind of platform makes it easier for people to talk to each other, lets companies keep an eye on their employees, and saves money over time.
More and more businesses use Human Resources Management Systems to improve the hiring process, speed up the onboarding of new employees, and make employees happier and more productive overall. After all, employee satisfaction is associated with company culture and employee turnover, and if your employees are happy, your company will be more productive and make more money.
Tips for Choosing an HRMS Software
You need to have the right HRMS Software to get your company's best results. Selecting software will not be complicated if you follow these five steps:
Identify needs
Understand your company's demands before selecting software. Selecting the finest HR software for your firm requires a comprehensive view of your HR department's demands.
Research Vendors
Learn the best HR software for your needs. Keep track of the tools that work well throughout and decide which factors you're willing to compromise on.
Make a

shortlist
Deepen your search to find the best HR software. Your investigation undoubtedly revealed numerous standout vendors.
Test-drive your shortlisted vendors
Use free trials and demos to test each tool's UI, UX, and functionality. Test it on a limited scale, noting any restrictions or problems. As many staff as possible should provide input. As end-users, they can point up flaws you missed. If the product you like doesn't offer a free trial, try it monthly before committing to annual billing. 
Implement and onboard
Make sure your HR software is user-friendly. Poor implementation and integration are why organizations don't get ROI on software investments. Change management is essential. Employees must comprehend how your new software helps them (e.g., saves them time/approves PTO requests faster) and how to utilize it.
Human Resources Management System Features
HRMS feature sets vary widely with each provider, so each company should assess its choice carefully. Below are HRMS features a company must have.
Benefits administration: Aids HR professionals in creating programs, configuring eligibility rules, and paying benefits providers. It also offers self-service open enrollment and benefits cost accounting.

Centralized employee records: Provides a single repository for all personnel records: better reporting, cheaper compliance, and audit expenses.

Learning management: Assists employees learn skills through course administration, curriculum development, testing, and certifications. Allows firms to track compliance training.

Reporting and analytics: Run operational reports to track HR information, complete compliance reporting, establish KPIs to measure HR process performance, and embed HR metrics into financial dashboards for company-wide analysis, planning, and decision-making. Consider ad-hoc report creation.

Rewards: Calculate salaries, hourly wages, variable bonuses, overtime, sales commissions, shift differentials, and merit increases while withholding regulatory and voluntary deductions. This feature set may include matching retirement account contributions or mobile phone reimbursements.

Talent acquisition: Recruiters can build career pages on the company website and intranet, integrate open positions with job boards, create job requisitions and descriptions, manage resumes, track applicants through the recruiting process, manage roles, perform background checks, and others.

Talent management: Performance reviews, goal management, and competency and skills tests help HR professionals develop and evaluate personnel.

Time and attendance: Integrate timecards with payroll and projects, process time off, and manage balance. 

User interface: The entire workforce can use an HRMS with a user-friendly interface. Employee and manager self-service, localization, mobile apps, personalized dashboards, role-based access controls, notifications, and workflow automation keep employees engaged and HR or IT inquiries low. 

Workforce planning: Allows planning and budgeting for present and future personnel costs and measuring versus actual outlays. Identifies talent gaps, creates succession plans, and prioritizes recruitment.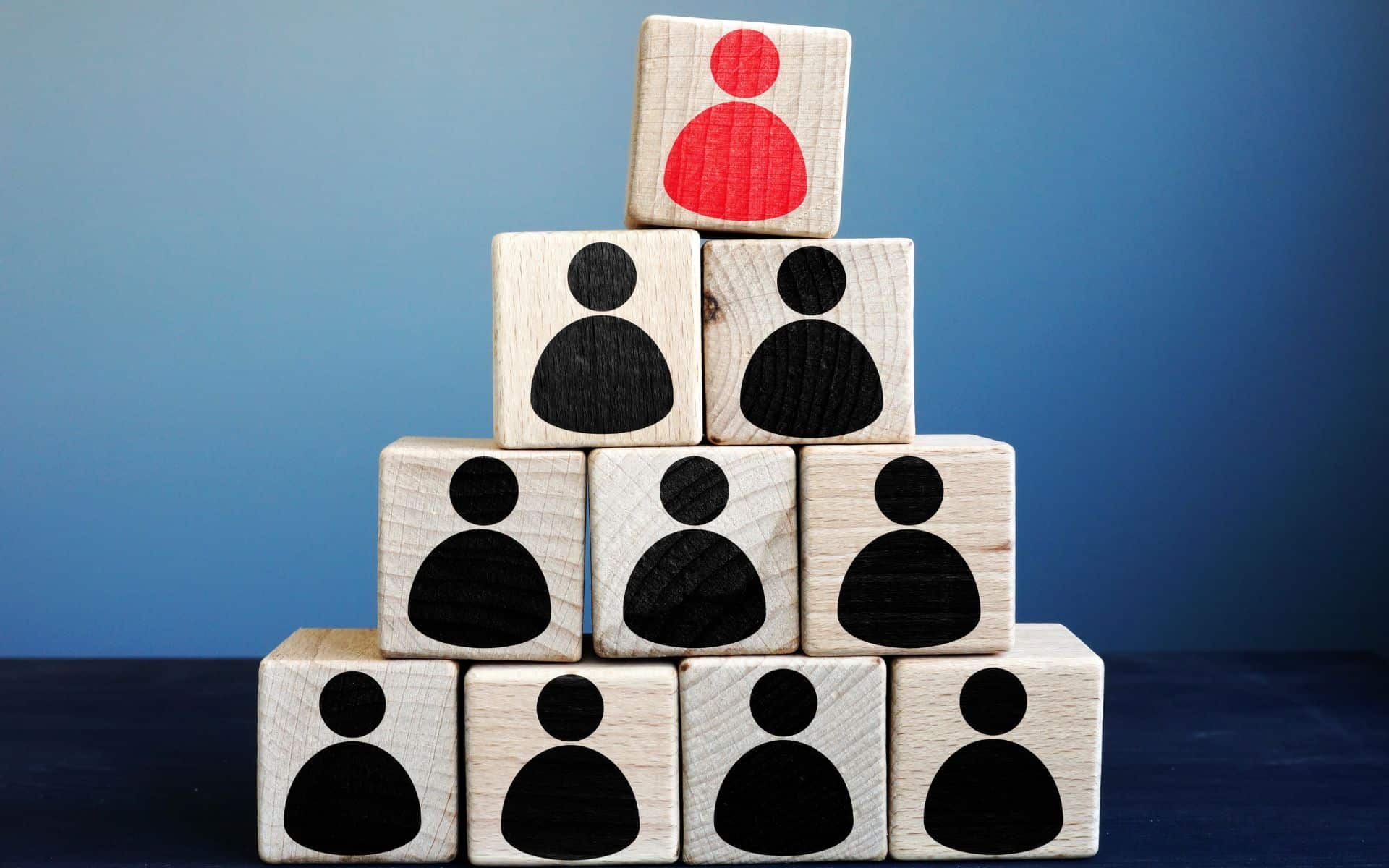 Also read: Quick Guide to Choose the Best HRM Software in Singapore
HRMS Benefits
Having all of your personnel information in one place is the primary benefit of Human Resources Management Systems. This reduces compliance risks, gives decision-makers access to extensive data sets, encourages employee engagement, increases the productivity of HR experts, and streamlines HR operations. Besides that, here are other benefits of using an HRMS for your business.
With an HRMS, all data is in one, more secure bucket giving you better and faster decisions result. It's also key to workforce planning and analytics when a corporation compares its current staff to future demands based on business objectives. Some major benefits include identifying and fixing skills gaps before they impair productivity, codifying succession plans, and controlling labor expenses by studying how overtime or double-time payments affect financial performance.
Improved employee engagement
HRMS help HR leaders develop and retain people. An HRMS can develop training curriculums, customize learning programs and career trajectories, and set up mentorships.
Process efficiency and culture of self-service
Responding to inquiries or administering significant programs like benefits enrollment or performance reviews can take up to 40% of an HR professional's time each week. Many employees would instead do this work themselves. HR can set up a knowledge repository in an HRMS so individuals can find answers to frequently asked issues. Employees and managers can access their records safely, allowing HR to focus on value-added services.
The centralized nature of an HRMS requires less hardware, data center space, and IT and development personnel resources for maintenance, support, and training. This rationalizes IT spending for HR technology, reduces help desk staff, and enhances HR team satisfaction.
Other HR priorities include attracting top personnel and making your company comfortable for your workers. Candidate experience has been largely overlooked because it's hard to obtain insight into job searches when postings occur outside the firm.
An HRMS connects recruiters and candidates electronically through job boards and mobile apps, making the process more pleasurable and efficient. However, there's still the option to build a job board and spread the word about it to other companies.
Conclusion
HRMS is a digital assistant that does tedious work for HR by combining many linked HR operations onto a single platform. That way, HR specialists may focus on more strategic work. HRMS does not only give perks to HR but also to executives, everyday managers, and staff. Besides saving time, the HRMS also saves expenses in the company, which they can use for more important matters. 
HashMicro's HRM System is a software that consists of every HR tool you need. This system can calculate salary and taxes, manage leave and attendance, expense claims, and other operations to make your company more efficient. Our system consists of a basic and advanced HRM, which you can choose depending on your company's needs. Start HashMicro's Human Resource Management System demo now.
Catch the action! Try the free demo right away