Supply chain management is one of the most important aspects that determine the success of a manufacturing business. Although supply chain management seems complicated, but it actually can be simplified.
Streamlining supply chain management is important to help manufacturers respond more quickly to market changes while improving their operational efficiency.
Here are seven easy ways that you can implement to simplify your supply chain operations.
Daftar Isi
1. Improve your Inventory Forecasting Method
As a manufacturer, it is important to estimate how many products you have to produce in the next few months. You should also be able to identify your most-selling products so that you can stock the right amount of raw materials required to produce them.

Therefore, you must ensure that the data you use for forecasting is accurate and reliable. Also make sure there is no duplicated data so you will not have to spend time tidying it up.

Consider using an inventory management software system to make it easier for you to generate forecasts so that you no longer need to manually analyze and forecast using your previous inventory and sales data.

With the right forecasting method, you will be able to better control your purchases. You will not need to worry about stock shortages or overstocking. You can also ensure that the products you are going to sell meet your customer demands.
2. Leverage Technology to Simplify Your Supply Chain
It is an inevitable fact that technology cannot be separated from the manufacturing business. The greater your manufacturing business, the greater your need for technology. The latest manufacturing technology trends such as Internet of Things (IoT) and ERP systems have proven to be able to simplify various manufacturing processes, particularly supply chain management.

If you insist on running your manufacturing business manually, you will end up with so many disruptions and inefficiencies in your supply chain management. But with an ERP system and the IoT, you can save a lot of time, effort and costs when managing your supply chain.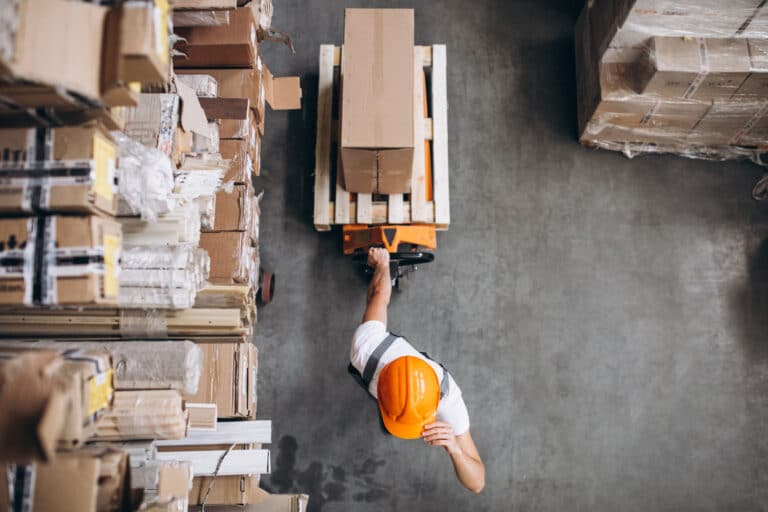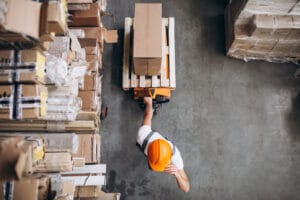 3. Maintain Good Relationships with Your Suppliers
Your suppliers play a major role in your manufacturing business. You need them to provide you with raw materials, equipment, and tools, so it's important for you to maintain good relationships with them.

One thing you can do to improve your relationships with your suppliers is to ensure that they always get paid on time since overdue payments can harm your reputation as a client.
To make it easier for you to manage invoices and process payments, consider using an invoicing system that is integrated with the accounting and other systems that you use. With E-Invoicing, you will not have to worry about pending payments or forgotten bills.
4. Increase Efficiency Through Mobility
Do you still use computers or hardware that require electrical connectors just to monitor your supply chain? If so, it means that you totally need to increase the mobility in your business.

Today, manufacturers should have been able to monitor their manufacturing processes anywhere and anytime they want. This can be done with the help of cloud-based ERP software.

With a cloud-based ERP system, you can monitor every supply chain aspects. From monitoring inventory, go through your sales reports, track your shipments, check invoices, etc. You can those tasks using a smartphone or tablet connected to an internet connection.

The cloud ERP also enables you to immediately order raw materials, process payments, respond to customer inquiries, or delegate tasks to your staff, so that there will be no more unexpected delays.
5. Use an Integrated Monitoring System
Collecting information and overseeing operations separately indicates a lack of efficiency in your business process. Combining your supply chain data to altogether in one system will help you identify problems and take preventive actions more easily.

With a fully integrated ERP system, you will no longer need to check your sales and inventory reports using different systems. You will not have to ask the guy from the finance department to send you cash flow reports every now and then, because the system can help you create them in a few seconds.
6. Encourage Your Employees to be More Productive
No matter how advanced the technology you use at your manufacturing plant, if your employees are unable to work in a fast-paced work environment, then your supply chain will still experience problems.

Therefore, as a leader, it is important for you to be able to encourage your staff to be more productive. In addition to equipping them with the right tools, you must also ensure that their needs are always met, so that they will be more enthusiastic to work.

Make sure your staff always receive their salaries on time as well as incentives and other benefits they deserve by taking advantage of an HRM module which is part of ERP software.
7. Schedule Routine Evaluations to Identify Bottlenecks
Last but not least, you need to routinely evaluate your supply chain management. Figure out factors that may cause delays in the supply chain operations. From the process of procurement, picking and packing, production, to shipping. Find areas that you can improve on so that the entire process runs more efficiently.
Conclusion
From this description, we can conclude that this is a way to minimize out-of-stock items. What a manufacturing company should do is inventory management. Companies also need to use more measurable planning and costing before purchasing goods so that delivery of goods is not delayed. It is also important to minimize the costs associated with inventory management. You can use Hash Micro's accounting system to simplify expense management. This makes managing cash flow, adjusting entries, etc. more automatic and easier. Schedule a free demo now to get started implementing this system right away and get the right solution for your business and investment.