Starting a business is a thrilling experience. As an entrepreneur, you can pursue your passion, be your own boss, and create something meaningful that impacts the world. However, before you dive headfirst into your business venture, you must have a solid business idea that can stand the test of time. The first step in introducing a business idea is identifying a problem or a gap in the market. 
As an entrepreneur in Singapore, you must have a strong business idea to withstand the competitive market. It's essential to conduct market research to identify gaps in the market, and determine the feasibility of your business idea. Singapore has a highly skilled workforce and a supportive business environment, making it an ideal location to launch a startup. Therefore, this article will provide the best business ideas for you in Singapore. 
Accountant
Accounting is essential in any business, including small and medium-sized enterprises (SMEs), which constitute a significant part of Singapore's economy. SMEs account for 99% of all enterprises in Singapore and contribute about half of the country's GDP. Given this scenario, there is a high demand for accounting services in Singapore, which makes it a potentially profitable business idea.
Moreover, Singapore is one of the world's leading financial centers, with a highly developed financial sector that attracts many international companies. These companies require specialized accounting services, such as international tax planning, transfer pricing, and financial reporting. This creates a vast market for accounting firms that can offer such services.
Electronic Repair
Electric repair is a business idea that aims to provide affordable and convenient electric vehicle charging services to Singaporeans. The company will install charging stations in public areas such as shopping malls and residential areas and offer a subscription-based service. The service will also include a mobile app that allows customers to locate charging stations, reserve a spot, and pay for the service.
This idea aims to differentiate itself from existing players in the market by focusing on affordability, convenience, and customer service. The company will offer competitive pricing plans and partner with other businesses to provide discounts to their customers. Electric repair has the potential to become a successful business that contributes to the country's green initiatives while providing a valuable service to its citizens.
Event Planning
Event planning is a lucrative business idea in Singapore, with the country hosting numerous events and conferences every year. The industry is expected to grow in the coming years as more businesses and organizations seek to hold events to promote their brand or connect with their customers. Event planners in Singapore can specialize in various areas, such as weddings, corporate events, trade shows, and concerts. 
To succeed in the event planning business in Singapore, entrepreneurs need to have a creative and organized approach. They must have excellent communication skills to liaise with clients, vendors, and venues. Additionally, they must stay updated with the latest industry trends and technologies to provide unique and memorable events. Marketing is also essential, as competition in the industry is high. 
Also read: 16 Best ERP Software in Singapore You Should Know in 2023
Financial Planner
With a growing number of high-net-worth individuals and families in Singapore, there is an increasing demand for financial planners. Financial planning involves helping individuals and businesses manage their finances, including investments, taxes, insurance, and retirement planning. As the financial industry is complex and constantly evolving, people often seek the guidance of experts to manage their wealth.
To succeed in the financial planning business in Singapore, entrepreneurs need to deeply understand the financial industry, including the latest market trends and regulations. They must also have excellent communication and interpersonal skills to build client relationships and understand their financial goals. Additionally, they need to have high integrity and professionalism, as trust is essential in the financial industry.
Household Organizer
In Singapore, many people lead busy lives with demanding work schedules and family commitments, leaving them little time for household organization and management. This allows entrepreneurs to offer household organizing services to individuals and families. A household organizer can help clients declutter their homes, create storage solutions, develop cleaning schedules, and manage household tasks. 
To succeed in the household organizing business in Singapore, entrepreneurs need to have strong organizational skills and the ability to develop personalized solutions for each client. They also need excellent communication skills to understand their client's needs and preferences and explain their services clearly. Additionally, they must stay updated with the latest trends in home organization and cleaning and health and safety regulations.
Import-Export Specialist
Singapore is a global hub for trade and commerce, making it an ideal location to start an import-export business. The country has a favorable business environment, stable political climate, efficient infrastructure, and supportive government policies. Additionally, Singapore has a strategic location at the crossroads of major shipping lanes, providing access to markets in Asia.
As an Import-Export Specialist, you can take advantage of Singapore's well-established trade connections and use them to grow your business. The country's open economy and pro-business policies provide an ideal environment for entrepreneurs looking to expand their businesses globally. 
Property Management
Property management is a promising business idea in Singapore due to the high demand for housing and commercial properties. As a hub for international business and a popular destination for expats, Singapore has a thriving property market. With the government's strong focus on urban planning and development, there is a growing demand for professional property management services that can effectively manage and maintain properties.
Furthermore, Singapore's property market is highly regulated, and property owners comply with various legal and regulatory requirements. A property management business can provide valuable assistance to property owners in navigating these complex regulations, ensuring compliance, and maximizing the value of their investments.
Marketing Copywriter
Marketing copywriting is an excellent business idea in Singapore due to the country's highly competitive and diverse market. With numerous companies operating in various industries, the demand for compelling and persuasive marketing content is high. As a marketing copywriter, you can help businesses stand out from their competitors and communicate their brand message effectively to their target audience. 
In addition, Singapore is a multicultural society, with a diverse population that speaks different languages and has unique cultural backgrounds. As a marketing copywriter, you can leverage your language skills and cultural understanding to create content that resonates with different audiences and connect with a wider customer base.
Tax Consultant
Starting a tax consulting business in Singapore can be a profitable idea due to the country's complex tax system. Singapore has a reputation for having a transparent and fair tax system, which is a key factor in attracting businesses. However, navigating the tax regulations can be challenging, especially for small and medium-sized enterprises.
Moreover, Singapore is known for its pro-business environment, with a low corporate tax rate and attractive tax incentives. This idea has made it a popular destination for foreign companies looking to expand into Asia. As a tax consultant, you can help these companies navigate the tax regulations and take advantage of the tax incentives available to them.
Day Care
Starting a day care business in Singapore can be a promising idea as the country has a high demand for quality child care services. With an increasing number of working parents in Singapore, there is a growing need for reliable and safe day care centers. The government has also implemented policies to support families with young children, making it easier for parents to access these services.
Furthermore, Singapore has a high standard of living and a well-educated workforce, making it an ideal location for a premium day care business. By providing high-quality care and a stimulating environment, you can differentiate your day care center from competitors and attract discerning parents who are willing to pay a premium for quality care.
Conclusion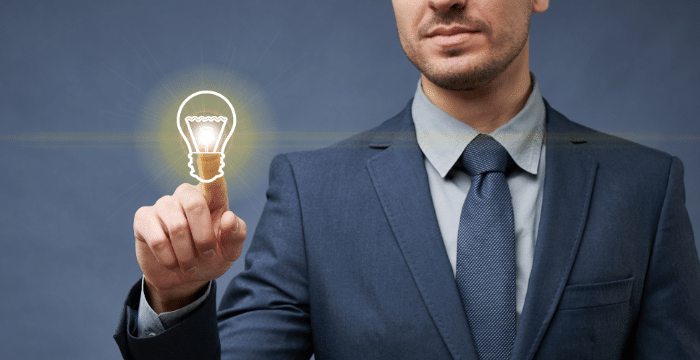 In conclusion, Singapore is a great place to start a business, with its strong economy and supportive government policies. However, competition can be intense, so having a unique and innovative business idea is crucial for success. It's also important to understand the local market and cultural norms, and to leverage digital technologies to stay ahead of the competition.
Wth the many opportunities that exist for your business in Singapore, there is a solution for your business. One solution that can help businesses in Singapore is Hash Core ERP by HashMicro. With Hash Core ERP, businesses can streamline their operations, improve efficiency, and make data-driven decisions to achieve their goals. Use our software and get a 50% grant to grow your business!