The business of buffet catering in Singapore has grown into a more competitive industry as businesses continue to expand. It is also a complex business that requires extensive coordination between multiple employees. Hence, technology such as the Catering ERP Software may be essential to manage your catering company effectively and give you advantages over competitors.  It automates day-to-day tasks and generates automatic reports for you to make better business decisions. 
Utilizing Catering Software for your business will significantly help your business to grow. Additionally, it helps deliver the highest level of customer satisfaction, which contributes significantly to developing strong customer connections. Before you decide to implement it, you may look at the pricing scheme calculation for catering software. Now, we will elaborate on the reasons why your business buffet catering Singapore should use ERP software.
Also read: Tips to Start a Successful Catering Service
Table of Contents
Benefits of ERP Software for Service Buffet Catering in Singapore
ERP software helps in enhancing the quality of customer service by automating different business operations and providing real-time data for better decision-making. The ERP software can also assist buffet catering services in managing inventory more efficiently and effectively, minimizing the risk of stock shortages or inventory waste.
Additionally, ERP software can help buffet catering services in Singapore improve operational efficiency, reduce costs, and increase business profitability. Therefore, by utilizing ERP software, buffet catering services in Singapore can enhance their operational performance and increase customer satisfaction.
Why Buffet Catering Services in Singapore Need ERP Software?
ERP software is crucial in improving the efficiency and productivity of buffet catering services in Singapore. In the catering industry, there are many operations happening simultaneously, such as inventory management, order management, delivery, and payment processing.
ERP software helps to automate and integrate all these operations, allowing buffet catering services to be more organized and effective in managing their business. Therefore, buffet catering services in Singapore should consider the use of ERP software to enhance their operational performance and provide a better customer experience.
Ensure the Food Fulfils Operational Standards
To be successful in this industry, you need to make sure that everything is compliant with local laws and regulations. For catering businesses, you should always prioritize the quality of the food you provide. The food safety standard is one of the most important things in every food-related business. You should ensure that every food you deliver to customers has the best quality according to the standards. 
The software Buffett catering Singapore helps you to maintain high food safety standards as it can track all the ingredients and supplies used in your kitchen. Thus, you can avoid any health risks associated with food poisoning. By always ensuring customers about your food quality, you can gain more revenue and help the business to grow. 
Simplify Reorder and Tracking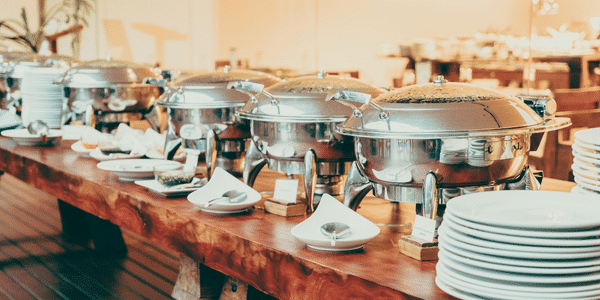 Your buffet catering business in Singapore needs to keep track of orders and customers details to ensure the smooth running of your service. This is due to the amount of customers that have their own preferences and needs. Implementing catering software will allow you to keep a record of the orders placed by different customers in one centralized system. It also can be shared among all employees who can refer back to it when needed. 
Running buffet catering is quite complicated. There are many moving parts and it would be easy for you to lose track of things. For instance, you might forget which customer ordered what or how much inventory is left at any given time. This can create problems when planning menus or deciding supplies. Hence, it is important to use catering software as an efficient way of keeping track of all relevant information.
Financial Management for Your Buffet Catering Business
One of the biggest problems faced by a buffet catering business in Singapore is managing finances effectively. Finances are a crucial matter that needs to be managed properly. There are many aspects to consider such as invoicing, payments, and accounting. Some businesses are handling their finances on their own. However, it may put your business into a risk of miscalculating and even business loss. 
Therefore, you may consider implementing HashMicro's Catering Software to manage your financial matters properly. It automates your recording of every raw material costs and sales. You are also able to obtain the report of production costs, profit, and loss. It also provides numerous reports to help you keep track of your finances and make decisions about how your business is performing financially. All these reports are generated automatically in real-time and comprehensively. 
Providing Excellent Customer Service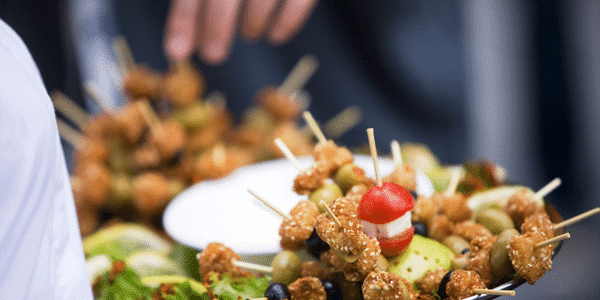 Food-related businesses like the buffet catering business are involved directly with customers. It is important to always have excellent customer management. Your first interaction with customers sets the tone for the entire experience. However, meeting customers' needs and demands can be challenging. This is where catering software does the job for you.
Once you've landed the catering job, having a consolidated, easily accessible system for every facet of the event is helpful. The buffet catering Singapore software will help you obtain customer data, allowing you to give a speedier and more effective service, from knowing specific allergies to having the proper amount of food. With this feature, you are able to deliver better customer service and enhance your customer retention.
Also read: Minimize Ordering Errors with Catering Application
Save Your Time and Cost 
Planning and executing events requires tons of workload. From budgeting to purchasing materials. If it's not done correctly, it may affect the outcome. Hence, there is a possibility that you will lose customers and your credibility. That is why many caterers are switching to digital solutions such as catering software. Utilizing software for your business buffet catering Singapore will save you a lot of time and costs. 
The software buffet catering Singapore is capable of automating a large number of processes that you would initially do manually. It will assist you in creating proposals, estimating the amount of budget you need, ease in ordering materials, and more. It will also reduce the workload for employees so that they can focus on giving the best customer service. Automating day-to-day tasks can end up saving you a significant amount of time and money for the long run. Thus, your business can steadily run towards the goal. 
Conclusion
Running a buffet catering singapore can be quite challenging. Things can go wrong if you are not organized. You also need to have an excellent management of supplies, ingredients, materials, customer services, and accounting in order to keep your catering business running smoothly. Based on what we elaborated above, the advantages of Catering ERP Software give a business an edge to maximize its productivity and make it run more efficiently. 
Since the catering software will automate the management aspects of your business, you can easily keep track of relevant information. Moreover, it will provide you with accurate and real-time reports for you to make greater business decisions. Overall, you are able to grow your business with the help of the software buffet catering Singapore. Feel free to register yourself to get a free demo now!