ERP system benefit your business activity in your company. But, have you ever heard of ERP software systems? ERP stands for Enterprise Resource Planning and it is a system that is used to manage and integrate all aspects of a business. ERP systems connect multiple business processes and allow the flow of data between them. However, many companies are now considering implementing this type of system, and they start off by finding out about the pricing scheme calculation.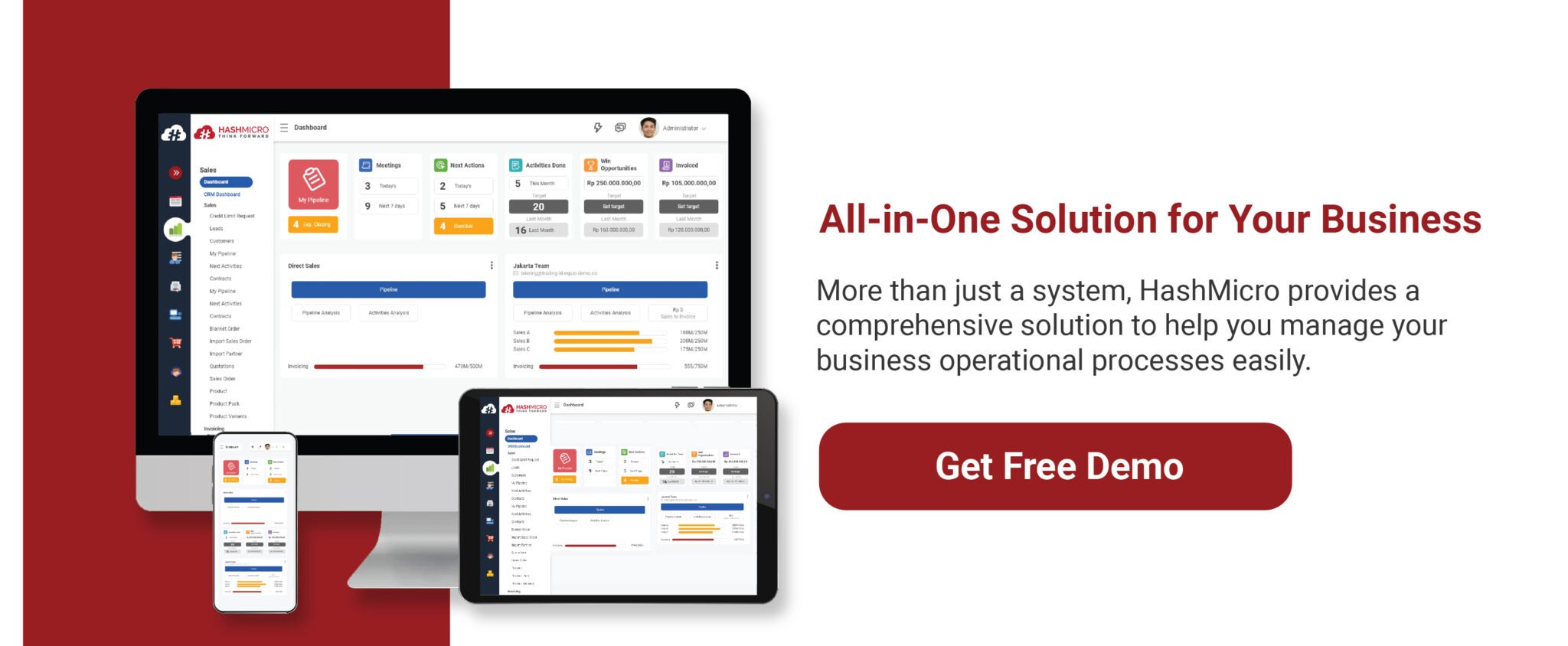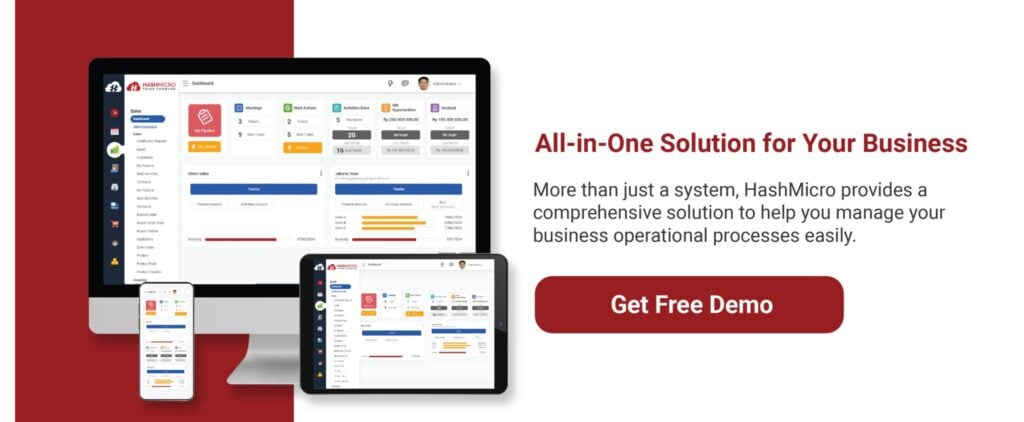 There are many ERP software choices that are different for the needs of each company. Therefore, companies should consider a number of things before implementing the right ERP software. Remember to choose the one that is scalable and suits your needs well. Why do all companies need to apply ERP systems for their business? It's time to learn more about why ERP is the best solution for your business!
Also Read: The Best Education ERP Systems for Your School
What is an ERP Software System?
ERP stands for enterprise resource planning, and it is a sort of software that businesses use to manage their business activities. These activities usually include accounting, procurement, project management, risk management, compliance, and supply chain activities. The ERP system serves all divisions in the firm. It connects to multiple aspects of the business, such as finance, production, and human resources, and links the information through one system.
ERP has moved from a traditional software model that offered web-based access to cloud-based software. This software enables web-based access that can be done remotely. This kind of software application is important because it can help implement resource planning by integrating all the processes needed to run the company. Therefore, all of the systems can be accessed through one application With a single system only.
ERP System Benefit
There are a lot of advantages that you can reach by using this software. Business companies most likely use Enterprise resource planning (ERP) for a variety of objectives, including increasing their business, lowering expenses, and enhancing operations. Coupled with integrating and automating corporate operations reduces redundancy, increases accuracy, and boosts output.
ERPs enable businesses to instantly obtain data for clients, vendors, and business partners, resulting in higher customer and employee satisfaction, faster reaction times, and higher accuracy. The departments also allow the employees to see how each division contributes to the company's mission and vision. With that, the departments are better able to interact and share information that can boost productivity and boost employee satisfaction. This ERP system benefit will surely help and provide companies with most of the useful ways it offers. 
ERP's Advantages
Here are some of the most important business advantages of ERP software:
1. Business reporting enhancement
The business is also able to analyze the progress of different projects. By using ERP software, a business can compare different functions across various departments. Now, there is no need to write several emails and maintain spreadsheets. A company can make a report easier with ERP software.
2. Provides better customer service
Customer data is more easily accessible to the system with response times that are quicker and improved on-time delivery and order accuracy. In other words, ERP systems will help your customer in accessing accurate and updated data and improve your customer care relationship with your company. ERP helps a business in maintaining up-to-date information and also generates a real-time update for all data.
3. Cost-saving
The system has also already improved inventory planning, procurement management, management of vendor relationships and the betterment of customer service. You don't have to worry about the mingled part of having multiple data storage locations along the way. With the help of it, you can easily manage and maintain the data from various projects with this platform. It will save a lot of money on your expenses on arranging your multiple data storage.
4. Better data and cloud security 
The system dedicates security resources for data and cloud security. This can be a problem for businesses that have multiple data storage locations. So, it should avoid installing harmful software and can distribute data from multiple servers. You can avoid the problem by using effective ERP software, because it improves the security consistency of each data, protecting your most valuable data. In addition, you can manage and maintain your data all at once. It will simplify the steps of your business process and also boost productivity in all the business activities.
Also Read: How to Choose Restaurant ERP Software for Chain Management
Why Does Your Business Need an ERP Software System?
Based on an ERP system cost-benefit analysis, we have some reasons why you need this type of software system. According to a study conducted by Panorama Consulting, almost nine out of ten (86 percent) firms using ERP are satisfied with the results of their initiative. The use of ERP solutions and streamlined resource management processes can help simplify the procedures. This will also help to reduce the re-work and manual handling costs. And as the manual tasks can be automated, it helps to increase the speed of delivery and boost accuracy enabling the employees to boost productivity and output of the production. Here are several supporting reasons for you to use the ERP system benefit for your company, especially when the region is in Singapore:
1. Reduce internal IT staff's workload 
If you are having problems or require adjustments, there's no need to wait for IT to answer your inquiries. The cloud-based ERP system benefit will for sure reduce the company's workload. It's simple for businesses to outgrow their present processes and technologies as they grow. Just like any other company's concerns, it must be addressed to continue on the path to future success. With the help of the system, these kinds of concerns are practically important especially if the business is in developed countries like Singapore.
2. Cloud ERP is accessible from anywhere, at any time
The cloud-based is simply accessible from anywhere and allows the employees to work remotely. With that, you and your employees can access the system whenever they need it from any location. In other words, the workers may work from home, on the road, even over the weekend, or late at night. A single ERP solution links to all of the company's systems for the entire firm. It helps to simplify internal procedures by enabling improved internal communication. The simplified procedures, it helps to improve communication and processes leading to higher efficiency and improved company performance.
3. Links to the company systems
Moving to a single ERP solution for the entire firm might assist enhance internal procedures by fostering improved internal communication. You can totally utilize the cloud-based ERP system benefit by increasing its efficiency and improving company performance. Those benefits are the result of improved processes and communication. ERP software's adaptability allows businesses of all sizes to create solutions to their specific needs. A comprehensive ERP solution can help. 
Conclusion
An ERP system does not always eliminate inefficiencies in the workplace. If the company's organizational structure isn't changed, it will be doomed to use incompatible technology. In conclusion, ERP systems would frequently fail to meet the goals. Some companies are hesitant to move on from the old software that has served them well in the past. Thus, they would unwillingly abandon their old working processes. Due to the traditional working practices, the program would be incompatible. And that is when the ERP systems would frequently fail.
If you're applying it right, you can simplify the whole process in your company. The ERP system can avoid manual duties and helps to minimize the failure that will happen in the project. In other words, the employees can focus more on important responsibilities for the better of the company. The company must make sure to take advantage of the ERP system benefit at its finest.
Furthermore, we can help you with how you run the software with the most effective and compatible management implementation. You can use our product, Cloud ERP software from HashMicro to automate various aspects of business, suitable for various types of companies. Hence, we will make sure your company would make more accurate decisions with the support of the most advanced business management software of ours.