As COVID-19 ripped through the Singapore economy, the business sector especially SMEs also being impacted. The government supports and equips them with the tools and support to get through this. To help SMEs stay competitive in the market, the Infocomm Media Development Authority (IMDA) has launched the SMEs Go Digital Program with Productivity Solutions Grant.
The PSG program aims to assist SMEs in adopting technology to increase sales and productivity and streamline their operational processes. In order to do that, you might need an ERP system to boost your sales team productivity. Therefore, HashMicro is here to offer you the most complete Sales Management System in Singapore. You can sell smarter, faster, and effectively with Singapore's No.1 Sales Management Software. Moving on to this discussion, we will talk more about Productivity Solutions Grant, check this out!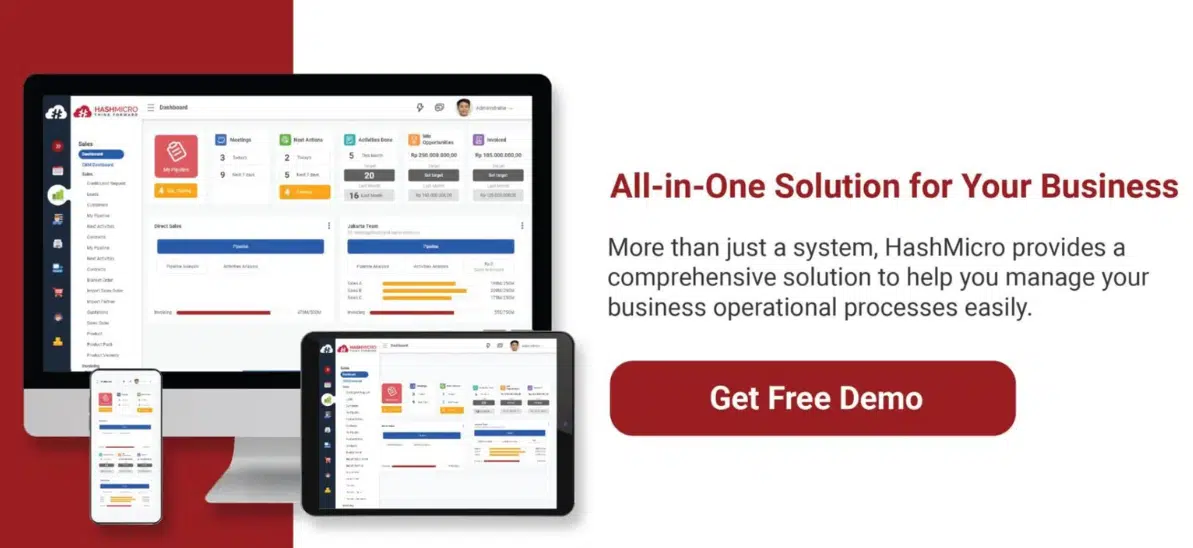 Table of Content
What is a Productivity Solutions Grant (PSG Solution) ?
The Productivity Solutions Grant (PSG solution) is a grant that enables companies to adopt IT solutions and equipment. PSG Solution offers a range of solutions to improve business and the solutions can company apply to all sorts of industries such as retail, food and beverages, logistics, precision engineering, also construction and landscaping. Furthermore, it enables SMEs to begin their digital digital transformation at the company with little to no budget, since there is financial assistance.
In reality, this grant has a maximum funding support level of 100%. HashMicro, as one of ERP solutions providers in Singapore and Indonesia gains the trust from the government of Singapore to become one of the solution provider vendors. With several types of packages to choose from in the industry, HashMicro has different price variations. 
Related article: How to Increase Productivity at Work during Difficult Times?
Who is Eligible for Productivity Solutions Grant Funding?
The PSG maximum support level has been enhanced up to 100%. To qualify for the grant, a business needs to register and operate in Singapore, owns less than $100M in yearly revenue and has a minimum of 30% local shareholding. If you meet these requirements, then you are the perfect eligible candidate to claim up PSG up to 100%. HashMicro provides several ERP solutions packages, suitable for various kind of business or industries, including the ones that are supported by PSG Grant. You can kick-start your business growth by claiming up to 80% Productivity Solutions Grant (PSG) for HashMicro ERP Software and get 80% Off Now!
PSG Solution packages
However, if your business requires a set of multiple digital solutions, it is better to sign up with a PSG Solution vendor that provides a full suite of services. HashMicro provides several ERP Solution packages based on the number of users, such as:
Sales, Inventory, Accounting, Purchasing (10 Users)
Sales, Inventory, Accounting, Purchasing (20 Users)
Inventory, Accounting, Sales, Purchasing (30 Users)
(Inventory, Accounting, Sales, Purchasing) + Manufacturing (20 Users)
(Sales, Inventory, Accounting, Purchasing) + Manufacturing (30 Users)
Businesses can choose from a list of pre-scoped solutions eligible to their sectors. SMEs can add modules other than those mentioned above. However, the software will company charge normally because it does not include the software in the PSG deal.
Conclusion
Improve your business efficiency and productivity to the highest level with the best ERP Solution from HashMicro. As a business consultant, we are more than happy to assist the SMEs with guidelines for applying for the PSG. You can transform your business by implementing our software, the best-in-class ERP Software to advance your business. Register for a free demo now!