As an organizer, what tools have you used to hold an event? Have you experienced the benefits of Event Management Software? Well, if you have not, it's most likely that you undergo difficulties in managing Word and Excel documents and its copies. When there is a participant who would like to change their accommodation and name or cancel their registration, you will become overwhelmed because you need to update the document offline.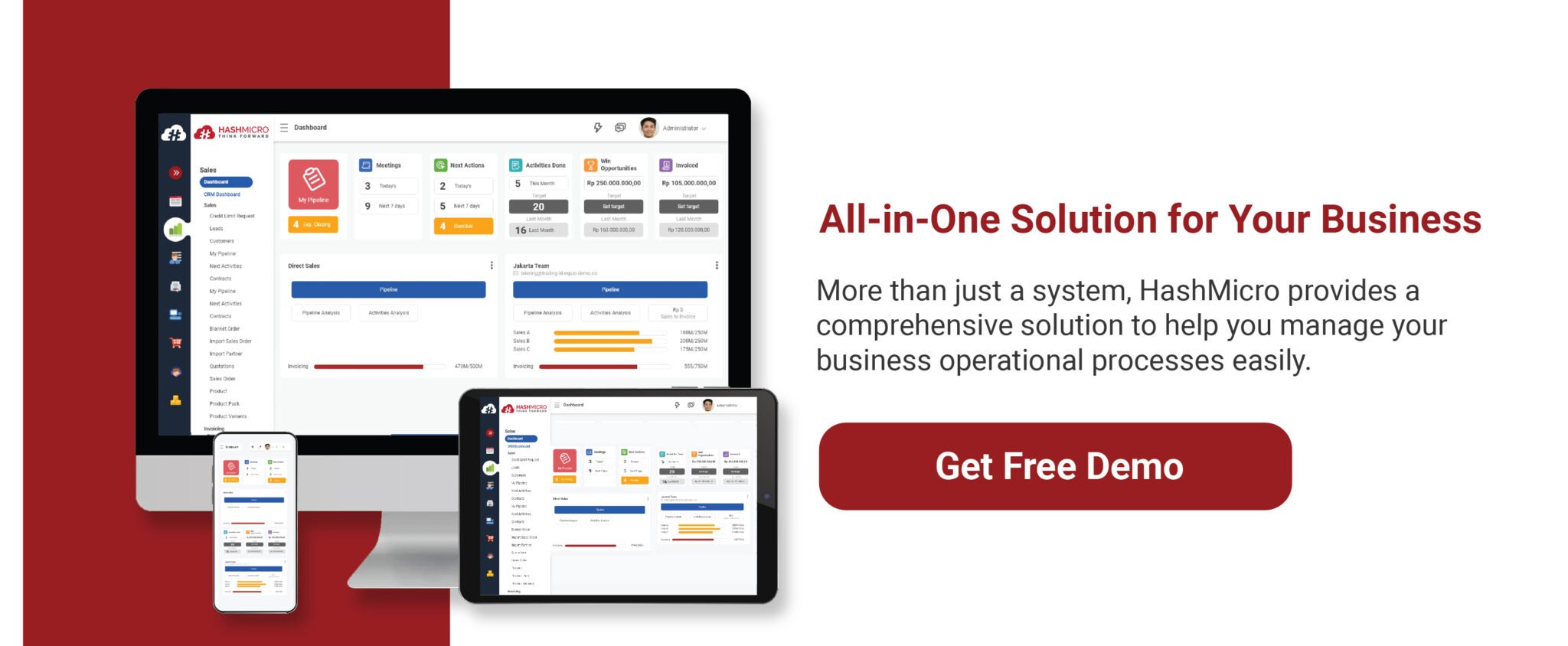 Tabel Of Content
What is Event Management Software?
In short, Event Management Software is a solution that helps event organizers to increase their success rate. It covers all aspects of an event lifecycle, from the registration, event check-in, budget management, to reporting. 
The ideal EMS should be able to simplify the event preparation and execution, end-to-end. It should be able to be integrated with other operations such as finance or lead management. Moreover, good EMS is cloud-based with a centralized database to enhance data sharing. 
Then, what are the benefits of Event Management Software?
Save your money and make you earn more
One of the benefits of Event Management Software that can immediately impact you is how it can save time. Features such as document template, sync update, and automated financial management are definitely the handy tools for your business. 
Therefore, you don't waste your time to respond to your prospects, manage information, and create proposal drafts manually, ever again. Instead, you can use that time to market your business or innovate which eventually will lead to more profit. 
Better business decisions with complete reporting
A report is a valuable tool for companies to detect problem areas and hence assists you in evaluating and improving your services to satisfy the customers. 
Event Management Software has included a reporting function that is automatic, accurate, and real-time. Moreover, advanced software is able to display data with customized measurements based on aspects that you want to scrutinize. You can also send this report to the authorized person directly from the system. 
Easier communication
To run an event, whether it's a conference or exhibition, you will have to communicate a lot. You need to correspond to discuss with the hotel, transportation company, send emails to the participants while managing the main event at the same time. 
But, don't worry. EMS simplifies this activity. The system encompasses chat, messaging, and email tools with saved templates. Therefore, you can send messages or emails to multi contacts on the same platform. 
Effective lead management
EMS helps you respond to your leads quickly. It stores information about the leads in the same database and you can easily monitor their status to determine the right follow-up actions. 
Additionally, you don't have to manually create quotations, sales orders, invoices. The system will generate it automatically and hence it helps you close the deals much faster. With a cloud-based system, you can work on this lead management everywhere, at any time, from any gadget. You can use CRM-Leads application to manage information about leads and synchronize that data for marketing purposes and pre/post-event follow-up.
Enhance participant's journey and giving a touch of professionalism
An event management system has a portal that can be used by the participants. There, they can do the registration process, access event-related information, and listing the Q&A or giving feedback easily. 
As an organizer, you can upload any updates to the portal. It also acts as a platform where participants will receive reminders and notification. This platform certainly helps you build the reputation as a professional event organizer. In addition, you can also take advantage of a marketing automation system to improve the company's relationship with clients, while optimizing marketing efforts related to events.
Optimize event planning
With budgeting management, the events that you are planning will turn out to be outstanding and worth the price. The system will manage and monitor your budget based on every purchase you make. 
If certain purchases exceed the budget, the system will notify you. Therefore, you can always review the remaining budget and allocate it to the right aspects. 
Conclusion
In order to run an event effectively, you will need a solution with comprehensive features that are customizable based on your needs. All of the benefits of Event Management Software will make a successful event comes true in a professional manner. 
Start investing in this system to avoid unnecessary troubles in planning your event and focus more on your business!
Related article: 8 Tips Will Definitely Boost Your Production Management