The growing demands of digital technologies and widespread internet use have altered the daily operations of business owners worldwide. This includes the automation solutions now available for business owners. For business owners worldwide, the help of a reliable ERP is needed to fulfil their demands. But, it is essential for businesses to first learn about the software pricing scheme calculations. Consumption models based on products no longer dominate the viable marketplace. Indeed, service-oriented solutions have become increasingly important in the contemporary technological landscape. ERP for the service industry can help facilitate manual work.
The service industry is highly diverse in scope. It encompasses a wide variety of activities that add value to businesses and individuals; with that many responsibilities, the help of a good ERP for this industry is needed. Although the output is not a physical product; rather, this industry enhances, maintains, repairs, shapes, and modifies physical objects. Additionally, it encompasses transportation, medical services, education, banking, telecommunications services, and other complex activities. Moreover, this industry gives critical help to the proper functioning, making it worth it for adequate automation of the process.
Table of Contents
Definition of Service Industry
The service industry is where individuals exchange their knowledge and time with others to improve productivity, performance, potential, and sustainability. For example, banking, education, entertainment, hairdressing, and tailoring. This sector's fundamental characteristic is the provision of services, i.e. intangible goods. 
Furthermore, this industry accounts for more than 70% of jobs in most developed economies. Also, it accounts for a sizable portion of their gross domestic products. Services are also classified as a tertiary industry, a profit or not-for-profit organization, depending on their activities. As the economic system becomes more professional and complex, highly developed economies frequently shift the majority of their economies to the service sector. 
Also read: How Does CRM Software Benefit the Service Industry?
What does ERP Software Provide to Service Industries?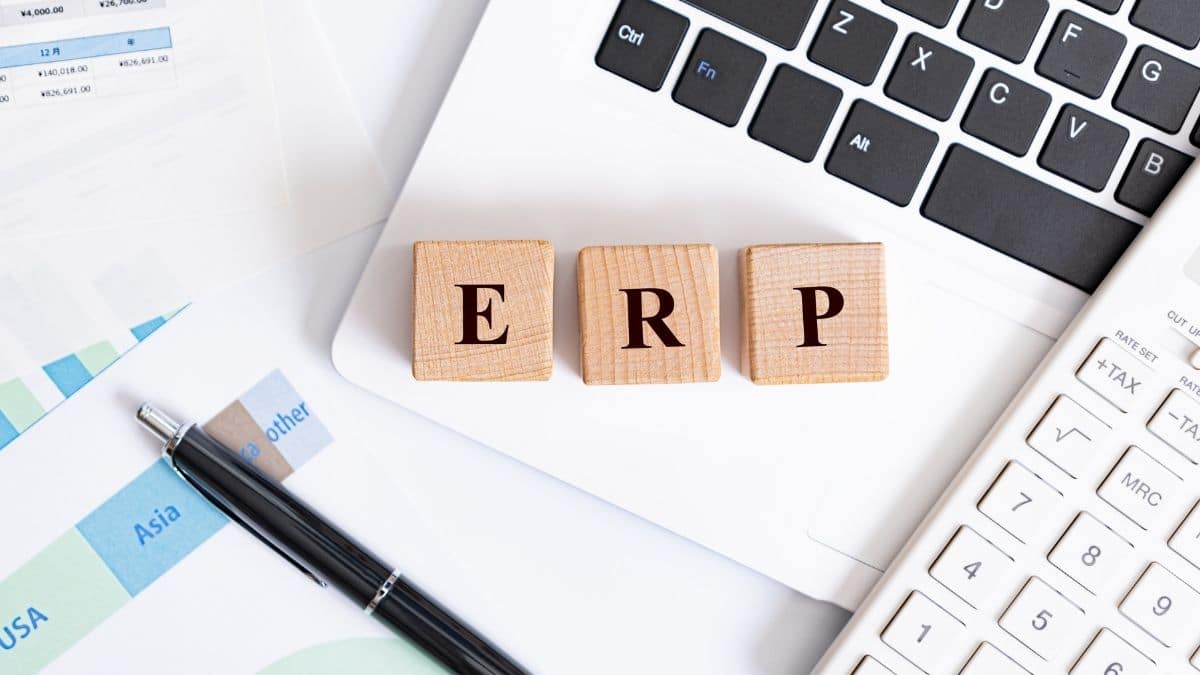 The service industry can overcome the challenges of using a different set of software for each function by implementing an ERP. In addition, an ERP designed for the service industry may very well fit the stereotype of service business requirements. Here are three things that ERP for the service industry can offer:
Operational visibility
An ERP system enables complete transparency and high-quality planning when scheduling service projects. Proper planning with the aid of ERP enables the service industry to configure multiple project functions and user interfaces, resulting in a more efficient and high-quality project implementation. In addition, the integrated project structure offers you visibility of the required services, materials, and associated costs. This provides you with an accurate pre-cost estimate for your projects.
As new data is gathered, reporting tools in modern cloud ERP system solutions generate comprehensive updates on scheduling, project finances, and other developing metrics. These features deliver and capture the data you require to track human resources, revenue, and costs. This program ensures that business decisions are made according to precise reporting of your company's procedures.
Financial reporting
A service industry can reduce unwanted resource flow by implementing an integrated rather than relying on a handful of disparate software programs and their associated financial costs. Especially when you get a full-fledged Accounting System with robust features to manage your finance, such as cash flow management, journal entries, and reconciliation. This kind of ERP is also Peppol network-ready for seamless invoicing management. Getting the help of reliable ERP software could be a long-term investment for your business. To make sure you invest in your capacity, you need to learn beforehand about the pricing scheme calculation.
Modern ERP solutions with financial reporting capabilities provide more precise fiscal statements by leveraging cloud accounting functionality. The real-time data gathering generates particular invoices for each project. Furthermore, it keeps track of billable hours for each employee's timesheet. In addition, cloud-based project accounting applications provide continuous access to supervisory updates, enabling you to achieve compliance in real time.
Ability to adapt, scalability, and flexibility
The ability to address unique pain points is critical to the value distribution of professional service solutions. Whether a project is constrained by a limited budget or must be completed within a specified time, professional services or businesses must mitigate these constraints. The primary objective is to maximize their client's return on investment. ERP for professional services must be flexible enough to accommodate unique circumstances while still performing similar functions.
Regardless of the size of your business today, if you intend to scale or expand internationally, now may be an excellent time to consider an ERP solution. Today's ERP solutions are highly scalable. It enables customization and flexibility, a competitive advantage in any service industry. Unfortunately, many businesses experience rapid growth and discover that their ERP solutions cannot handle the growing complexity. Find one ERP Solution that is customizable to grow your business. HashMicro offers a great customizable ERP solution to save you time and money in the long term.
Also read: Services Company: Characteristics, Examples, and Types of Transactions
Ways Your Company Suffers Without ERP
ERP technologies benefit complex organizations by simplifying processes and collaborating by connecting data, systems, and users in a unified platform. If your organization has not yet invested in enterprise resource planning software, now is the time to do so. Without an ERP solution, your business will likely suffer from inefficient operations, expensive and out-of-date systems, and missed customer opportunities. Here are ways your company may suffer without the use of ERP:
Decision-making is faulty
Your ERP solution ensures that the most up-to-date information is available in real time to decision-makers. Unfortunately, too many businesses are plagued by data silos that isolate information from other company parts. Without a collaborative approach, organizations will struggle to share and communicate information effectively. When you require data from finance, sales, warehouse, purchasing, production, and distribution in order to make sound business decisions, you require a system that connects the dots and provides the most up-to-date insights. ERP software enables improved communication and data sharing, resulting in more effective and intelligent decision-making in times of crisis.
Processes are not centralized.
All too frequently, organizations use one software program to track and record data. In contrast, accounting teams use another, and human resources use yet another. As a result, organizational processes become disconnected and ineffective. The ERP solution centralizes your operations, which means there is a single source of information and interactions. In addition, ERP solutions eliminate the need for multiple front- and back-end systems by consolidating data, reports, and analytics into a single source.
Inefficient accounting
If you still use paper invoices and sales orders, you manually enter data for hundreds of hours per year. Aside from that, your accounting and sales departments are probably frequently out of sync regarding customer relationships. An ERP solution can help your accounting team automate many manual processes. Undoubtedly, without an ERP system, financial reporting can suffer. Consolidating financial accounts across multiple spreadsheets and programs makes financial reporting much more difficult. ERP software consolidates all financial data into a single database. It helps your accounting team be more efficient, accurate, and transparent by providing quick access to data.
Multiple software systems
Out-of-date legacy software systems harm numerous businesses. Why? There has been a tremendous amount of investment in those systems, the majority of which have required customization through third-party adaptations, software coding, or add-ons. Due to the associated costs, executives are frequently hesitant to replace older software programs. However, there is a more significant cost associated with persistence. Typically, these legacy programs require manual entry and reentry, expensive workarounds and compromises, and efficiency sacrifices. Replacing these disparate systems with a single integrated ERP technology results in more efficient processes and reduced costs associated with workarounds.
Inaccurate inventory management
Your supply chain must be transparent and accessible, with real-time data on suppliers, materials, and inventory levels. This data aids in reordering, scheduling production, providing customer service, and accounting. However, if your inventory management system is still based on manual spreadsheets and files, your business is in trouble. Inventory management tools are:
An integral part of many ERP solutions.

Providing accurate information about materials on hand, and in transit.

Need of reordering.
If inventory data integration is done with customer relations, sales, and production data, the communication and outcomes will improve. For example, when accounting is aware of impending purchases, customer service can respond more accurately to inquiries, and sales teams can quote prices and timelines more accurately.
Also read: 5 Main Benefits of ERP Software for Professional Services
7 ERPs for Professional Service Industry
Modern ERP systems enable businesses in the services industry to achieve more. The right software solution will help you and your employees spend less time on non-billable work. ERPs are used to meet a variety of requirements. In fact, the right software can automate time-consuming tasks and assist you in staying on top of project deadlines. Here are some excellent recommendations for ERP for the service industry you can consider:
HashMicro

HashMicro is a provider of intelligent business solutions that enables medium to large businesses to increase the efficiency of their day-to-day business processes. In addition, this company provides automated solutions that assist businesses with repetitive tasks by utilizing a cloud-based system that automates end-to-end business operations.

This enterprise resource planning (ERP) company offers a variety of modules for businesses. HashMicro highlights its customizable solutions, which are said to be a long-term investment for businesses. There is also a HashMicro ERP suite called the 
HashCore ERP, suitable for various industries
, including an ERP for the service industry. With HashMicro, businesses could then generate a more time-efficient workplace, which will lead to an increase in productivity. In addition, HashMicro provides your 
downloadable software pricing scheme calculation
 to help meet the client's needs with these many features.
Odoo

Odoo's app suite provides CRM and ERP functionality that enables businesses of all sizes to manage various front and back-office processes. In addition, for those who are exceptionally tech-savvy and wish to make their modifications, the entire Odoo suite is open-source.
With Odoo, there are some specialities in their solutions. These solutions are fool-proof and are the most reliable among their other solutions. These solutions are POS transactions, tracking employee timesheets, and custom invoice development.
Striven

Striven is an enterprise resource planning (ERP) software solution integrating accounting, CRM, project management, human resources, and operations in to a single, easy-to-use interface. This company is a multi-faceted software solution that supports both front- and back-office staff. Their highly customizable software is best for various industries, including professional services, manufacturing, construction, and real estate.
Striven's expert team of business analysts ensures your success personally. Their support staff is available 24/7 for training and onboarding, technical support, and business-specific customizations. Additionally, the automation capabilities of Striven enable you to work more efficiently.
SAP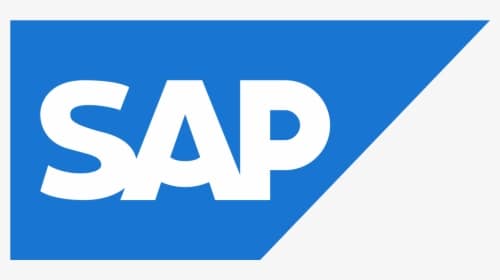 SAP is a collection of software solutions that automates data management, marketing, and asset management processes. SAP's solutions have the speciality of using machine learning to improve business processes, track supply chains from the beginning, and are capable of supporting any business or industry.
The reports generated by the company's business intelligence platform are simple to read and accurate. In brief, even if their solutions are great for any business, SAP is a great solution for the service industry evolving around supply chain tracking to get to its full potential.
Microsoft Dynamics 365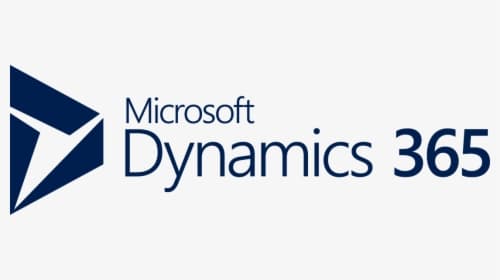 Microsoft Dynamics 365 is a customer-centric application that manages various processes, including customer relationship management and customer data management. Their highlights allow for a swift transition to the cloud, offering self-service HR experiences and a friction-free digital selling interface.
Bitrix24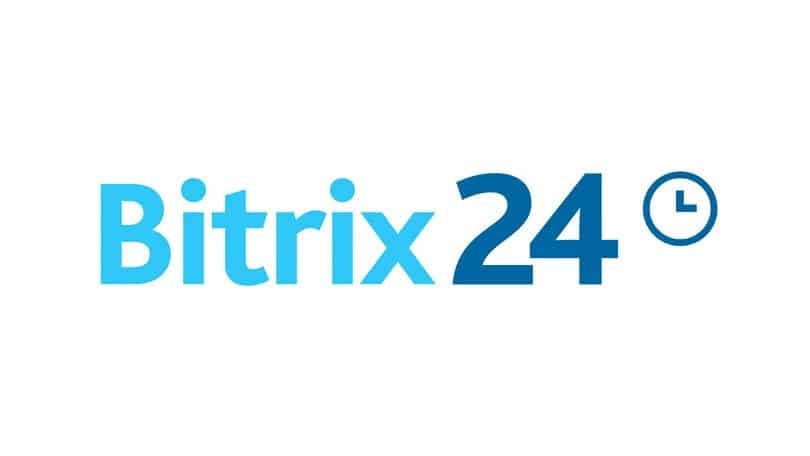 Bitrix24 is an enterprise resource planning (ERP) system that ensures the timely and accurate delivery of all projects and tasks that your business must manage through seamless communication. Also, this company highlighted three things in their solutions. The first one is the socially-focused interface for collaboration; Some packages include a basic website builder.
Conclusion
In conclusion, with the growing needs of multiple business industries, the service industry included, automation could be one of the solutions. By considering getting the work automation with ERP, the service industry could reach its goals faster alongside achieving time efficiency.
Moreover, having an ERP for the service industry is an investment, especially when a customizable cloud-based ERP like what HashMicro has offered. HashCore ERP would stand as an investment that helps your business grow, a sustainable one because of its customizable nature. Learn about the pricing scheme calculation and reach your goals with HashMicro!