SAP stands for Systems Applications and Products in Data Processing. It is an ERP-based software that is used to manage business operations in one integrated application. SAP ERP is quite popular throughout businesses and companies.
SAP ERP (Enterprise Resource Planning) is a complex software system that provides a range of business management functions, including finance, human resources, logistics, supply chain management, and more.
The cost of SAP ERP software licenses and implementation services can be high, and there are several reasons for this. However, not all companies are able to fully utilize SAP software because of its expensive prices. The reason why SAP ERP is expensive will be explained more in this article.
Table of Contents
What is SAP ERP? 
SAP is a German multinational company founded in 1972. It was founded by Klaus Tschira, Claus Wellenreuther, Dietmar Hopp, Hasso Plattner, and Hans-Werner Hector. The aim of this company is to create and develop software solutions to handle customer relationships and business operations management. As a software solution, SAP covers many aspects of business management, such as distribution, logistics, finance, and more.
As we know, SAP ERP is globally popular. It's popular because of its mobile infrastructure which seamlessly connects with your enterprise system, for any kind of business. This allows you to access your business processes from anywhere at any time.
SAP ERP Pricing Options
The price of ERP software can vary depending on various factors, like the size of the business, the scope of the implementation, and the customization required. Like any other ERP software, SAP ERP also has some price ranges for companies or businesses.
SAP Business One
SAP Business One is an integrated business management software solution designed for small to medium-sized businesses. It provides tools to manage all aspects of a business, including financials, sales, customer relationship management, purchasing, inventory, and production.
The price reaches 44,000 SGD and above for uncustomized SAP software modules without mobile applications. There are two packages, PRO and Limited. For the first package, it is around 2,800 SGD with add-on customizations. For the Limited package, the price is around 1,400 SGD and it is non-customizable.
SAP Hana
SAP HANA is an in-memory, column-oriented, relational database management system developed by SAP SE. It is designed to handle large amounts of data in real-time and is used for processing high volumes of transactional and analytical data.
The price, which already includes hardware, software, and service, starts from around 300,000 SGD. For one-time implementation cost, it is 94,800 SGD. For the license SAP ERP software 25 FUE (Full User Equivalent) cost, the price is around 83,200 SGD.
Also Read: ERP System Modules: Most Important Modules of ERP and Their Benefits!
Why SAP ERP Is Expensive?
The cost of implementing and maintaining SAP ERP can be a major challenge for many businesses, especially small and medium-sized enterprises. There are several reasons why SAP software has an exorbitant price among its competitors. Below are the five main reasons why this software is expensive.
SAP ERP Has Difficult Implementation
The SAP ERP software itself is actually free. However, the complicated implementation along with customization makes it costly. The implementation involves adjusting business processes and integrating the system. This can be difficult and may require consultants. As a result, there is an additional cost.
Limited Customer Support
The SAP ERP is a foreign-based software. Therefore, the company or business may not have a significant presence or established support infrastructure in the country where this software is being sold. There will be additional costs for providing support during non-business hours, language barriers, and the need to hire additional staff or contract with third-party support providers.
Various Customer Requests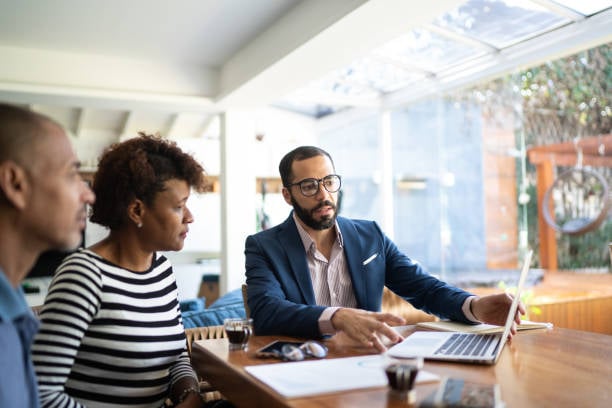 There is a need to cater to diverse customer requests in addition to the complexities of the software itself. Each company has unique characteristics and the consultants must take these into account when implementing SAP to ensure it aligns with customer demands. Essentially, the application of SAP software is made more complicated by the need to customize it to fit individual company requirements, making the cost rises.
SAP ERP Needs Compatible Devices
When implementing the SAP software, it is crucial to ensure that existing computer devices can support the application. This requires computers with a minimum of 2 processors, speeds above 1 GHz, 4 GB RAM, and a 200 GB hard drive. Additionally, you will need multiple computers and they require maintenance to function properly. In addition to paying for consultants, the company must also invest in the necessary computer equipment and maintenance.
Limited User
As SAP ERP has a limited user base, only a small number of people or companies can use it. For large companies or businesses, this will be costly as they would need to spend more to enable more users to use the SAP software.
SAP ERP Alternative: HashMicro ERP
Due to the costly prices, you can use another ERP system alternative for your company or business. One of the alternatives that you can use is HashMicro ERP. HashMicro ERP is a simple and automated system that helps you manage and integrate essential business operations. In other words, it helps businesses and companies improve efficiency and productivity by providing a centralized platform for managing various business processes.
With HashMicro ERP, businesses and companies can choose to implement only the modules they need and add new ones as they grow. This allows them to tailor the ERP system to their specific needs and budget. Additionally, HashMicro ERP offers customization options and can be integrated with other software solutions to provide a comprehensive solution for businesses and companies.
HashMicro ERP Advantages
HashMicro ERP offers several advantages over SAP ERP, making it an attractive alternative for businesses or companies looking for a cost-effective and user-friendly software solution. Below are its five main advantages.
Affordable Prices
As this system provides a modular approach, you can choose to apply only the modules you need, which reduces the price. Moreover, you can also claim up to 70% Productivity Solutions Grant (PSG) for HashMicro ERP with the eligibility requirements. To qualify, your business or company needs to be registered and operating in Singapore, have less than $100M in yearly revenue, and have a minimum of 30% local shareholding.
Unlimited User
HashMicro ERP software allows for an unlimited number of users to access the system without any additional fees or limitations. This means that companies can add as many users as they need to access the ERP system without worrying about any extra costs or restrictions on the number of users. This is particularly beneficial for businesses with a large number of employees who need to access the system to perform their job functions.
Good Customer Support
HashMicro's ERP system offers good customer support because it is local and headquartered in Singapore. This means that businesses or companies can expect to receive fast and high-quality support from a team that is located in the same region or country as them.
Easy Implementation
HashMicro's ERP system is designed to have an easy application process, which means that businesses can quickly start using the system without experiencing significant disruptions to their operations. This can help them streamline their processes, improve efficiency, and achieve better results.
Free Demo
If you are still unsure about using HashMicro ERP, you can try a free product tour. You can register for a free demo on HashMicro's website. It allows businesses or companies to get a hands-on experience with the software, which helps them determine whether it is a good fit for their needs. After trying out the free demo, you will be more certain in choosing whether to use HashMicro ERP or not.
Also Read: 16 Best ERP Software in Singapore You Should Know in 2023
Conclusion
In conclusion, this well-known software SAP ERP software is quite costly due to its difficult implementation, limited customer support, various customer requests, needs for compatible devices, and limited users.
However, there is a less costly alternative, which is HashMicro ERP, with its Productivity Solutions Grant (PSG) of up to 70%. More than that, it also has many other benefits for your business or company. For more info on HashMicro ERP, you can click here.