OEE (Overall Equipment Effectiveness) is the global standard for measuring manufacturing productivity. OEE can be a powerful metric to help improve machine and manufacturing asset performance.

By measuring OEE, manufacturers will gain important knowledge on how to systematically improve their business processes. OEE can also help them identify losses, measure progress, and increase the productivity of their equipment.

Calculating and tracking OEE is a difficult task because there is too much data that the company needs to verify. In other words, it makes the OEE measurement process ineffective.
Not only that, ineffectiveness in OEE measurement could happen because companies set the thresholds for downtime, quality, or performance at very low levels. As a result, they may be wrong in assessing the success of their OEE. They may assess departures from OEE standards that have nothing to do with customer value and the real productivity of their manufacturing operations. 
7 Strategies OEE Improvement Plan
Here are some tips that your company can implement. It can increase OEE and makes it more useful in maintaining your manufacturing equipment and assets
1. Prioritize your Manufacturing Assets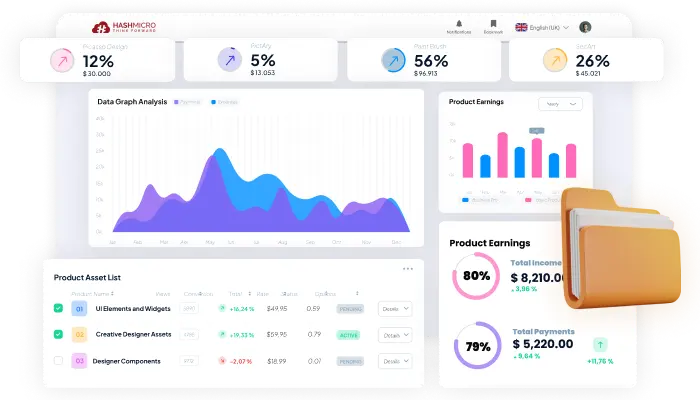 First, when measuring OEE standards at your manufacturing plant, you should focus on the assets that matter to your business.
The assets which, if problematic, can cause an impact on your manufacturing upstream and downstream, slow down the production process, and produce quality out of spec.

Later, when you can improve the performance of your manufacturing assets. You will not only be able to smooth out the production process. It also increases the produce to have better product quality and significantly reduces repair costs.
2. Understand the OEE Components
Next, you need to understand the components that make up the OEE. Which it includes the availability, performance, and output quality.

Know the impacts that planned and unplanned downtime of your business critical assets have on overall production.

In other words, you need to check all aspects of your manufacturing process. For example, when your machines cannot produce the expected quality, find out the problem. In this case, the company need to check if there is a problem with the machine, inefficiencies in warehousing, receiving procurement, or vendor management.
3. Focus on the OEE Formula That Fits Your Business
OEE measurements are not always the same in all manufacturing companies, or for all machines and production lines involved in their operations.
Depending on the value you want to create for your customers, quality is probably the most important metric for you. But, your machine's performance may not be as important. Or conversely, performance may be the top consideration, while quality isn't the main concern, because you produce commodity products in bulk where small defects don't matter.
Read the related article: 7 Common Manufacturing Challenges & How to Overcome Them
4. Connect OEE with the Manufacturing ERP System
Manually checking the condition of each asset is a very time-consuming and error-prone task. Your employees should be able to do more profitable work for your business. Therefore, consider relying on more digital technology in your manufacturing business.

A Manufacturing ERP System can help you improve the performance of your manufacturing machines and equipment through planning and forecasting, inventory tracking and checking, asset usage reporting, and automated maintenance scheduling.

In addition, it does not only increase the effectiveness of your manufacturing equipment. But, it also helps improve efficiency in the entire production process. In other words, It can help your company from the management of raw materials, WIP, and finished goods, to tracking order shipments to customers.
5. Utilize the Internet of Things
Nowadays, the Internet of Things (IoT) devices are increasingly used by many manufacturing companies. It is because they are proven to help manufacturers get real time information about the condition of their machines and equipment.

For example, through the sensors on the IoT, you can find out what's happening to your machines and equipment right away at all times. This is an effective strategy to detect problems in advance.
6. Perform Routine Preventive Maintenance
With the real-time data, you can take the necessary actions immediately. Thus, you don't have to wait until your machine performance decreases or until downtimes occur due to machinery damage. Consequently, it will only disrupt your production process.

Schedule regular preventive maintenance using the Manufacturing ERP System and take advantage of its reminder feature so that you won't have to miss your maintenance schedule.
7. Create a Conducive Plant Environment
In addition, your plant environment affects the performance of your machines and equipment. For example, dust, fumes, temperatures, humidity, building vibrations, air flows, light levels, and other conditions that may have an impact on your manufacturing assets. For the best result, you need to ensure that the environment of your manufacturing plants supports the life cycle of all your equipment. Such as, real-time monitoring can help you track any changes that may occur across your manufacturing plants that can reduce the performance and quality of your machines and equipment. Therefore, You need Hash Manufacture Automation HashMicro to manage your manufacture plan automatic.