Logistic warehousing is an essential component of any successful business involving the storage, management, and distribution of products. The logistic warehouse plays a crucial role in the supply chain process. It serves as a temporary storage location for products before the delivery process.
However, managing a logistic warehouse can be challenging, as it involves various operations and requires meticulous attention to detail. In this article, we will explore what logistic warehousing is and provide you with efficient tips to help optimize your logistic warehouse operations, ultimately leading to increased productivity and profitability for your business.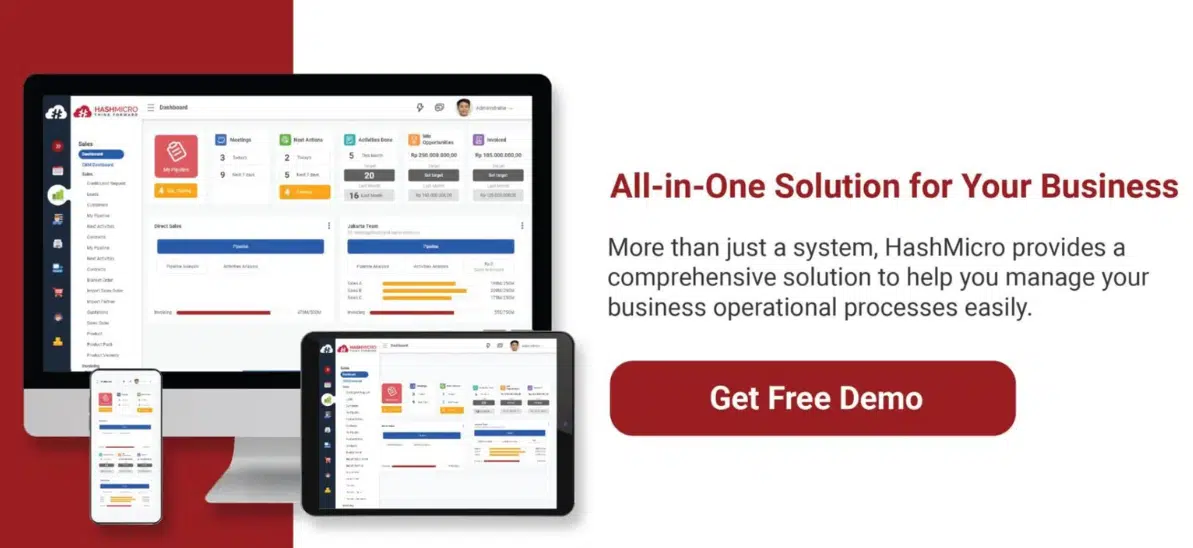 What is a Logistic Warehouse?
A company uses a logistic warehouse as a facility to store and manage goods and products that are part of its supply chain. The warehouse acts as an intermediate point between the production line or the supplier and the end customer. Its main purpose is to receive, store, and distribute goods in a safe and efficient manner. 
The logistic warehouse can vary in size and complexity, depending on the nature of the products being stored and the volume of operations involved. It typically has specialized equipment, such as storage racks. A warehouse is managed by a team of logistics professionals overseeing the movement of products in and out of the warehouse.
Benefits of Logistic Warehouse for Your Business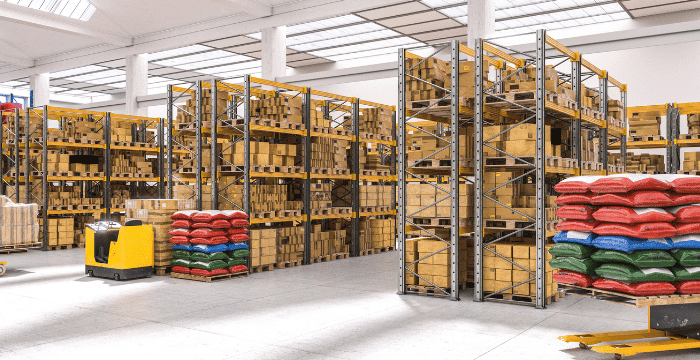 Logistic warehouse serves as the primary storage and distribution center for products. The proper management of a logistic warehouse can bring significant benefits to your business, including:
Inventory accuracy
The warehouse management system tracks every item's movement, from receipt to storage and shipping, which allows for real-time inventory monitoring. With this information, warehouse managers can keep track of inventory levels, identify fast-moving products, and adjust inventory levels accordingly. This helps to prevent stockouts, overstocking, and product obsolescence. As a result, inventory accuracy and management increases.
Maximized warehouse space
With proper warehouse management practices, a logistic warehouse can optimize the utilization of available space, reduce wastage, and improve operational efficiency. For instance, vertical stacking of goods using shelves is one way to conserve floor space while making room for more inventory. Maximizing warehouse space allows logistic warehouses to increase storage capacity.
Reduced return
A logistic warehouse reduces returns by ensuring timely delivery of goods to customers. The warehouse management system ensures that orders are accurately picked, packed, and shipped, reducing the likelihood of errors or damages. In addition to saving time and resources, this improves customer satisfaction.
Employee systematic allocation 
Finally, a logistic warehouse benefits from an employee systematic allocation system, optimizing the use of human resources. By utilizing it, warehouse managers can assign specific roles to each employee. With proper allocation, employees can focus on specific tasks, reducing the likelihood of errors, delays, or injuries. This increases productivity in the long run.
Tips to Streamline Logistic Warehouse
Managing a logistic warehouse can be a complex and challenging task, with multiple processes and tasks to oversee. However, by following these tips, it is possible to streamline warehouse operations to ensure efficient storage, organization, and transportation of goods
Create the right training
By providing regular training on warehouse operations, your employees will have the skills and knowledge they need to work efficiently and safely. Training should cover areas such as proper handling of goods, safety procedures, equipment operation, and communication. It's also important to ensure that employees are cross-trained in multiple areas, so they can help out as needed.
Coordinate with contractor and supplier
Maintaining good communication and coordination with contractors and suppliers ensures that goods are delivered on time. It also aids in resolving problems with equipment or supplies quickly. For example, if a shipment is delayed, it's necessary to communicate this to the warehouse staff so they can adjust their plans accordingly. 
Implement change
To streamline warehouse operations, businesses are obliged to be open to change and to continuously look for ways to improve processes. This involves reorganizing the layout of the warehouse, updating equipment, or changing the way orders are processed. As a result, you can identify and address inefficiencies in the warehouse.
Invest in technology
One technology solution that can be particularly helpful is a warehouse management system (WMS). HashMicro's Warehouse Management System  is an example of an advanced WMS that is able to automate and streamline processes, such as inventory management, order processing, and shipping. With a WMS, you can track inventory levels in real-time, automate the picking and packing process, and generate reports to help you make informed decisions. 
Also Read: How Warehouse Management will Improve Your Business?
Conclusion
Logistic warehouse plays a vital role in ensuring the smooth and efficient movement of goods from one place to another. With proper planning and implementation of the tips discussed in this article, you can optimize your warehouse operations. However, to take your warehouse management to the next level, you need to utilize a reliable software solution that can automate your processes and provide real-time visibility.

One such tool is HashMicro's Warehouse Management System. With its user-friendly interface and advanced features, you can streamline your warehouse operations, reduce manual labor, and improve your bottom line. Transform your warehouse management by utilizing it and get up to 50% off funding on the Productivity Solutions Grant!