Enterprise Resource Planning (ERP) is one of the most essential aspects of business. Nowadays, every type of business needs automatic and cloud-based software that could simplify the business operation process. This leads to the rapid growth of ERP usage in some industries. ERP system allows businesses to maintain the overall operation into one integrated software that relies on technology development. 
One of the most used ERP systems is ERP from Microsoft, as many companies use it to optimize their business. Those Microsoft ERP systems are designed to help businesses manage their financials, supply chain, manufacturing, and operations in a unified platform. As Microsoft is one of the well-known ERP providers, there are some important facts about its system.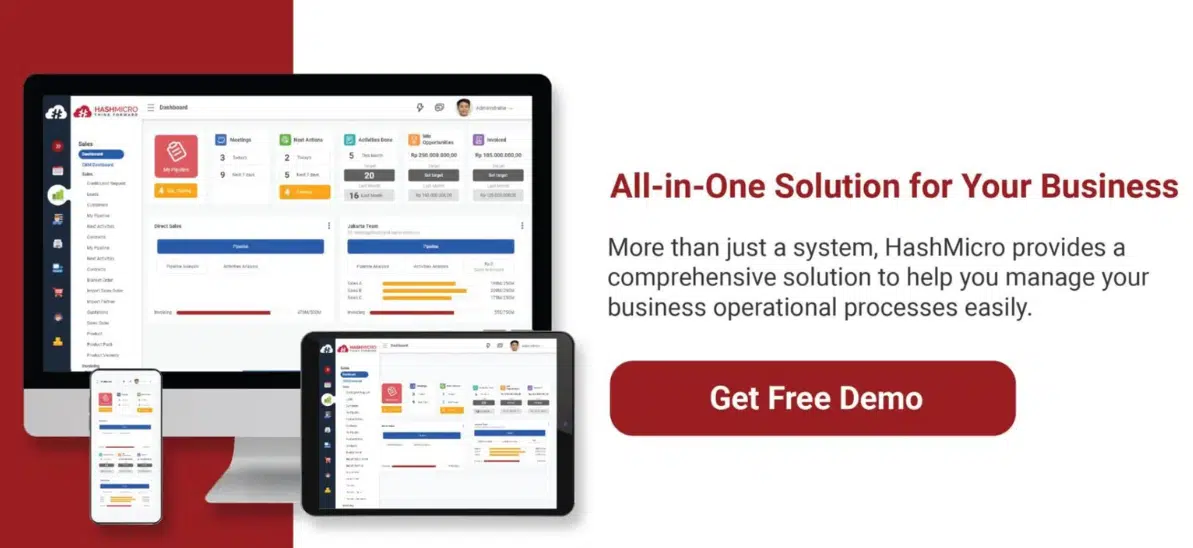 What is Microsoft ERP System?
Microsoft is a cloud-based ERP system provider, which includes Dynamics 365 Finance and Dynamics 365 Supply Chain Management. Both systems leverage the Microsoft Power Platform, empowering users to customize and expand the system to meet their unique business requirements. Furthermore, both solutions offer sophisticated capabilities for automation and artificial intelligence (AI) capabilities, including machine learning-based forecasting and predictive analytics.
Microsoft Dynamics 365 Finance enables businesses to manage their financial operations, including general ledger, accounts payable and receivable, cash and bank management, budgeting, and forecasting. It also includes integrated modules like project accounting, procurement, inventory management, and asset management.
Dynamics 365 Finance and Dynamics 365 Supply Chain Management have been developed leveraging the Microsoft Power Platform, empowering users to tailor and expand the system to meet their unique business requirements. Furthermore, both solutions offer sophisticated capabilities for automation and artificial intelligence, including machine learning-based forecasting and predictive analytics.
In addition, there is also CRM Dynamics Microsoft, which is software used to manage company relationships with customers, vendors, stakeholders, or other parties. Microsoft Dynamics CRM has many features and functions that can help businesses improve sales and enhance customer experience.
Microsoft ERP Features
ERP system from Microsoft adopts some features that are free to customize according to your company's needs. But, there are also several key features that offer an incredible user experience for its clients. Here are some main features you can find while implementing the Microsoft ERP system.
1. Pre-built applications
Pre-built applications is a ready-made software solution already developed and available for use. These applications enhance the capabilities of the Enterprise Resource Planning (ERP) system and streamline repetitive tasks within an organization. By using these pre-built applications, companies can reduce the need for Microsoft Dynamics NAV consultants to create custom solutions from scratch and expedite the implementation process.
2. Customizable dashboard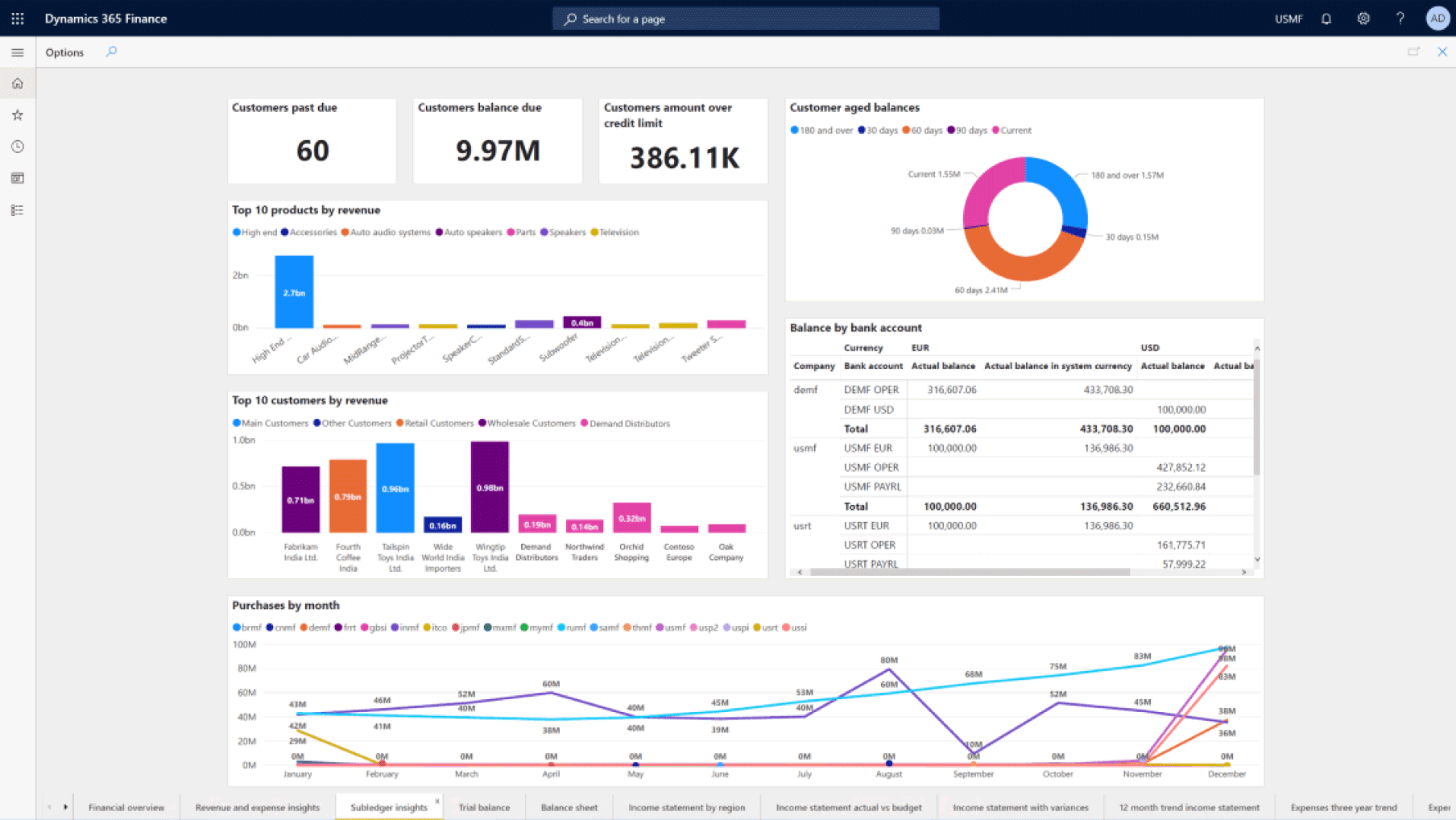 In Microsoft Dynamics 365, users have the ability to create personalized dashboards and reports tailored to their specific roles or departments. These dashboards serve as visual representations of important information, allowing users to quickly and easily access relevant data. By customizing the dashboard layout and selecting the desired data elements, users can have a clear overview of any changes or updates.
3. Real-time analytics
Microsoft Dynamics 365 offers real-time insights and analytics by aggregating data from various sources within the company and updating it regularly. This means that users have access to the most up-to-date information available. In fast-paced and dynamic environments where data can quickly become outdated, real-time analytics is crucial for businesses to respond swiftly to changes and maximize their return on investment (ROI).
ERP Microsoft Pros
With its extensive range of ERP, Microsoft empowers companies across various industries to drive productivity and achieve business objectives. In this discussion, we will delve into the numerous advantages of adopting a Microsoft ERP system and explore how it can revolutionize your business operations.
1. Efficiently optimize business performance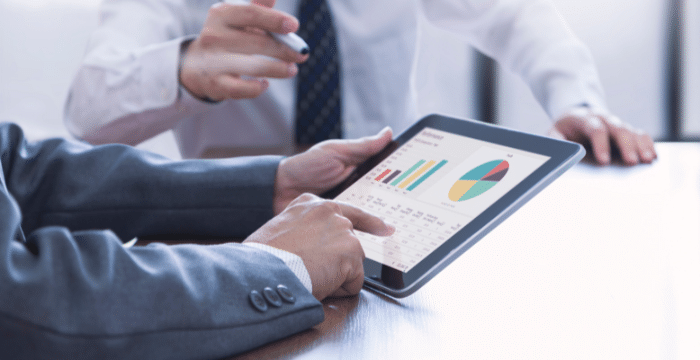 Instead of relying on disparate and manual processes, an ERP system consolidates data and workflows into a unified platform. This integration allows for seamless communication and collaboration across departments, eliminating data silos and reducing the likelihood of errors and duplicated efforts. With streamlined operations, businesses can achieve better coordination, faster response times, and improved overall efficiency.
2. Speed up business operation's impacts
An ERP system automates and integrates critical workflows. This automation eliminates time-consuming and error-prone manual processes, reducing human intervention and expediting the completion of tasks. For example, order processing, inventory management, and automatic financial transactions, significantly reduce processing time and accelerate overall operational speed.
3. Ensure and guarantee business needs
ERP system ensures and guarantees business needs by providing centralized data management, process standardization, real-time visibility, improved collaboration, scalability, flexibility, regulatory compliance, and enhanced customer experience. By leveraging these capabilities, businesses can make informed decisions, and adapt to changing market dynamics, ultimately achieving their organizational goals and meeting customer expectations.
ERP Microsoft Cons
While Microsoft ERP systems offer numerous benefits and are widely used by companies worldwide, it's essential to explore some of the potential drawbacks or cons associated with these systems. It's important to note that these cons can vary depending on specific implementation and usage scenarios. Here are a few considerations:
1. Expensive additional cost
The implementation of the Microsoft ERP system may be expensive, depending on the modules and the needs of the companies. There are also some additional costs that make it more expensive, especially when a company doesn't have a particular budget. Those additional costs contain customization, professional assistance, Dynamics license, extra space, and other add-ons.
As Microsoft ERP doesn't have a fixed price, it's important to list down and prioritize the company's needs to suit the budget. Also, Microsoft ERP prices are calculated based on the whole range of project sizes. The estimated price is around $16,000 to $1,000,000+ for overall implementation.
2. Complicated user interface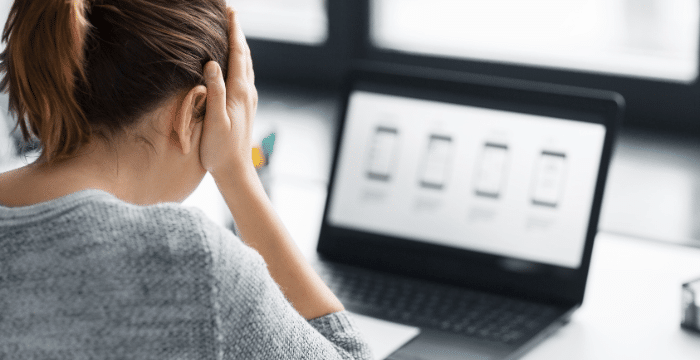 One of the cons associated with Microsoft ERP systems is the potential complexity of their user interface (UI). While Microsoft has made efforts to improve the user experience over the years, some users may still find the UI of their ERP systems to be complicated or overwhelming. So, it can be very challenging for some companies, especially those who are not technology experts.
The complexity of the UI can vary depending on the specific Microsoft ERP system, the version, and the level of customization implemented by the company. But, the most common complexities are a steep learning curve, an overwhelming number of options, a lack of customization options, visual overload, inconsistent user experience, and limited mobile-friendly experience. 
3. Some performance issues
Microsoft ERP systems may experience performance issues, which can be considered a drawback for users. The issues may include system responsiveness, hardware and infrastructure requirements, customization impact, data volume and complexity, system upgrades, integration challenges, reporting and analytics, also scalability.
To mitigate these performance issues, companies should carefully plan and allocate adequate resources, perform regular system maintenance, optimize database configurations, and consider load testing to identify potential bottlenecks. Collaboration with experienced IT professionals, ongoing monitoring, and periodic performance tuning can also help maximize the performance of Microsoft ERP system.
4. Lack of training and accompaniment
One of the cons associated with Microsoft ERP systems is the potential lack of training and accompaniment provided to users during implementation and beyond. While Microsoft and its partners offer training resources and support services, companies may encounter insufficient user training, the complexity of the system, lack of ongoing support, inadequate change management, limited tailoring to specific roles and learning curves, and user confidence.
5. Limited compatible devices
Microsoft ERP systems design works well with Windows-based devices, but they may not be as compatible with other operating systems such as Mac, Linux, or mobile devices such as smartphones or tablets. This can be a significant disadvantage for organizations that rely on such devices as part of their daily operations, particularly those that have a bring-your-own-device (BYOD) policy or use mobile applications.
Those limitations can cause severe impacts that may be detrimental to the company. Moreover, the company should be aware of the difficulties, such as reduced accessibility, increased costs, and security risks. To avoid those challenges, it's better to consider cloud-based ERP software that is more accessible to any device.
HashMicro: Alternative Solution of Microsoft ERP System
There are many options that you can consider as the best alternative solution to the Microsoft ERP system. One of the best options is the HashMicro ERP system, which has many features and benefits for your company. HashMicro's ERP system helps streamline operations with its easy dashboard and flexible access to any devices.
HashMicro ERP system offers cloud-based software that integrates with customizable modules, which also can be tailored to your business needs. Other than that, the HashMicro ERP system has several advanced technologies, such as the Internet of Things (IoT), banking integration, mobile-friendly applications, and real-time data analytics.
Although the price is more affordable, HashMicro still provides a free demo of its software to give you some insights about its overall layout. Not only that, but you can also request professional assistance during the implementation period. It will help you understand the software's features and user training.
Conclusion
Microsoft ERP systems offer benefits such as optimized business performance, accelerated operational speed, and improved collaboration. However, there are also some drawbacks associated with Microsoft ERP systems. These include the potential for expensive additional costs, performance issues, lack of training, and limited devices compatibility.

For those seeking an alternative to Microsoft ERP, HashMicro offers an ERP system with customizable modules, a user-friendly dashboard, and flexible access across devices. HashMicro provides a more affordable pricing structure and offers a 50% off discount for Singaporean companies that apply for PSG grants. Overall, companies should consider their specific needs, budget, and compatibility requirements when evaluating ERP options.