When talking about market trends, you might think that following trends is difficult to keep up with. However, predicting market trends is actually not that hard because prediction is just a comparison of industry data within a certain period of time. By comparing, you can see how trends play out, which can help you plan your business strategy.
Then you might wonder if it is necessary to do a market trend. The answer is, "Yes." It is important to know how market trends affect your business. Every industry is constantly changing, and companies must adapt to stay ahead of the competition. Long-term business planning can help them do this.
Consumer habits and behaviors usually drive market trends. By doing the industry trend analysis, you can find out about upcoming industry trends that will directly affect how well your business does as a whole. If you have trouble making predictions and summarizing all the data then you may need a cloud-based ERP system as a solution.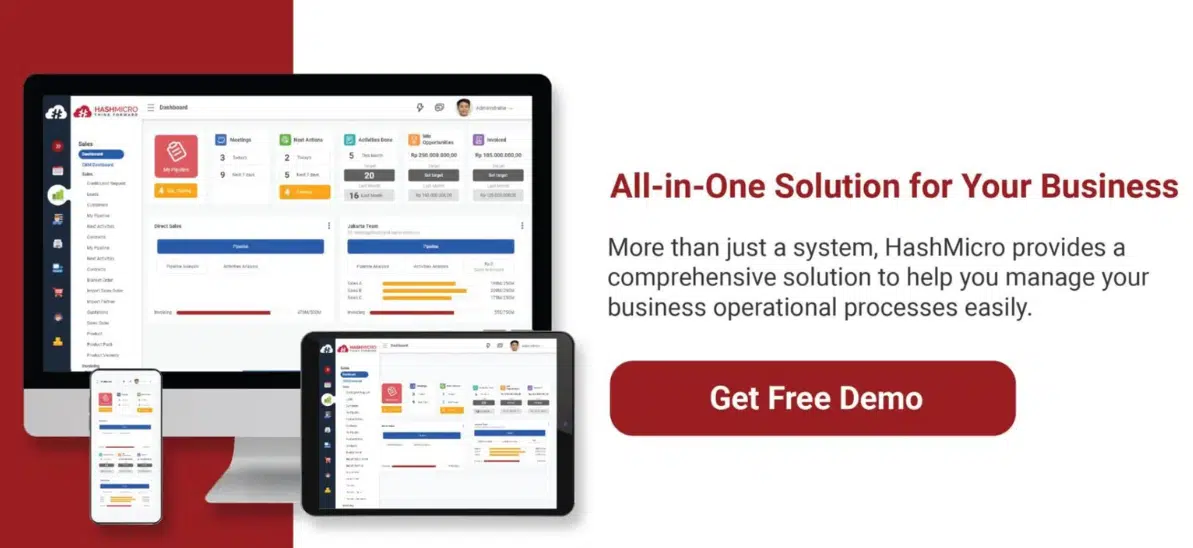 Table of Content
Keep Track of Influential People and Publications
It is impossible to read every article of interest in your respective industry. It is not efficient to read so many articles and understand them all. Not to mention when you need to finish other work as soon as possible you have to multi-task several jobs at a time.
Instead, it would be best if you made the most of your time by keeping an eye on influential people and publications on social media. Social media is a great way to keep track of influential people in your field, find out what they think, and make sure you stay part of the conversation.
Social media listening is a way to find out what people are saying about a company, person, product, or brand on the internet and figure out what those people are saying. You can now get a good idea of what your customers and potential customers think of you by looking at what they say about you on social media. You can also learn what they think about the other competitors.
Also read: B2B Marketing:4 Trends For 2022
Be Updated About Industry Reports and Trends
Read as many industry reports as possible to get a clear picture of your industry and figure out where to go. Use detailed demographic research data and profiles to learn more about the people you want to reach. Follow business magazines and papers that you can trust. Forbes and Business Insider both have information about the economy around the world. 
Large consulting firms like McKinsey & Company, Bain, and Deloitte also put out regular reports that you can read. You can use these to find and understand megatrends. Other publications may focus on your industry sector, so it is best not to rely on the big names. Instead, it would be best if you did some research. 
Utilize Digital Tools and Analytics to Evaluate The Industry Market Trend
You can use a lot of different digital tools. Tools like Google Trends and Google Keywords are easy-to-find examples. These digital analytics tools can help you discover trends that consumers are increasingly searching for online.
You can also choose the search process based on the online demographics you want to reach and the possible scale at which you can use them and bid on them for your business as part of an online advertising campaign.
However, if you want to automate and simplify this process by searching for more specific keywords, there are various tools available to help you, such as Google Trends API. Besides that, software for listening to social media is an example of a paid analytics tool. Each brand has its unique features and benefits.
But if you want software that will help you record different kinds of data in a unified and automated way. Then you need ERP software that does all the work to help you see the big picture of your industry.
Also read: Automate Your Marketing System With These Recommendations!
Pay Attention to Your Clients
Customers should be the most important aspect of your business. The planning should be based on their wants and needs. Therefore, it is necessary for your team to listen to customers.
Talk to them to discover what more your business can do to help them. Surveys are also helpful, send the survey form to your target market or your existing client base for additional assistance. This survey can give important information about possible changes in their behaviors and needs.
Observe your Competitors
A successful business dares to innovate and differentiate itself from competitors. However, where does the concept of innovation come from? The solution comes from your business competitors.
Analyze your competitors' overview and market position to identify what distinctions can be your company's unique selling features. The analysis does not have to be costly. You can discover how you compare to your competition by simply analyzing their websites, customer reviews, and social media platforms. 
Conclusion
After reading tips on how to do market trends, you might have the gist of how to analyze them. As already explained, market trend is not difficult and do not require expensive costs. Additional techniques like social media listening will make your activities easier.

In searching for information as the basis of innovation planning, you may find it challenging to organize existing data. Therefore, the Hash ERP System can be the solution. It functions as a data management tool and can optimize marketing and sales performance and streamline inventory management to gain complete visibility into your business processes. Contact us for a free demo!