Many misconceptions exist among individuals who think ERP software is only for large companies. The system can help various company sizes from small, medium, and large. ERP systems are designed to help manage the business of all forms of companies. Meanwhile, in companies that have recently developed, such as startups, ERP for startup is a good choice. ERP software can integrate and run a database so departments can more easily share information and communicate.
Choosing to use ERP is the right decision for your company because it has many benefits and advantages. An integrated and centralized ERP system will benefit the company in exchanging information. This feature will offer many benefits to a startup company. If it is still challenging to decide whether an ERP system is suitable for your startup company. This article will present why you should use ERP for your startup company, how ERP systems help your business, and provide tips on determining ERP Software for your business.
Also read: Startup Tools to Hack Your Growth
Table of Content
Why Does a Startup Need ERP Software?
The main reason startup companies use ERP for startups is the efficiency and productivity factor that significantly supports the smooth running of business operations. Startups need time to adapt in developing their business, so they need the right footing to face other competitors in their industry. ERP systems are prepared to assist new companies in meeting and overcoming a variety of common challenges, such as the following:
1. Make good decisions
Startups that are just beginning to develop and compete need to make decisions that significantly impact the company's well-being. With quick and precise choices, business opportunities will be greater in reaping profits. Therefore, company leaders need access to reliable data containing information from each department. These data will serve as the primary source for consideration in making decisions and strategies in the future. 
2. Capital investment
Capital is the biggest concern in the development of a company. Yet, it takes time for a company to grow and compete with its competitors. Therefore, startup companies need capital investment, while investors need a firm guarantee or reason when deciding to invest in your business. How do investors know that your business is stable and profitable? Investors understand that a business can succeed if the business's operational processes are well organized. Companies can achieve these results by using ERP software. Software becomes a tool to help organize various information and make your company more attractive in the eyes of investors, which convinces them to put money into your company.
3. Limited cost
Of course, starting companies have little money and need to consider every expense. The solution that can help is a technology that has advanced as it is now to simplify internal processes. With the best ERP software, spending money will be a long-term investment for the company. The many uses and benefits and the long period of use are very reasonable expenses. Therefore, startups need software solutions with complete and integrated features.
Also read: 7 Steps to Become a Unicorn Company from Startup
How Can ERP Software Help Improve Startup Business Performance?
ERP software automates tasks in business management, such as ordering, which includes taking orders, shipping them, and collecting payments. When customer service receives an order from a customer, they have all of the information related to the order, and everyone has access to it. When one department completes an order, it is automatically transferred to the next department via the ERP system. To find out where the order is at any given time, simply log into the ERP system and track it. That is how ERP functions. This efficiency level is not achieved by a startup that does not use ERP software. The finance department will do its job within its department, as will the warehouse department; if there is a problem outside of its department, it is not its concern.
ERP can now transform customer service into more than just typing the customer's name; it can transform them into business people. They can track the status of customer orders. Similarly, warehouse workers who used to deviate inventory on paper only need to enter that information online. Otherwise, if customer service notices a low inventory level on the inventory data, they will notify the customer that the item they requested is unavailable.
How Can ERP Software Help Startup Businesses?
ERP systems help companies to collect and store data from various business functions on one centralized system. By using software, now sharing standardized, accurate, and real-time information, ERP systems improve the efficiency of your business. Here's a further explanation of how ERP systems can help your startup business:
1. Financial management
You can use the ERP system to monitor financial data. You can monitor data related to accounts payable and receivable, tax management, cash flow, profit, loss, and others related to company finances. ERP systems can help you streamline financial and accounting processes and help you forecast business growth. You can also do budgeting for future expenses and savings or organize the money to make certain investments. For startup employees, ERP allows them to focus more on data analysis for strategic decision-making. Businesses will grow significantly in their respective fields by managing finances properly and accurately.
2. HRM (Human Resource Management)
ERP HRM system provides information related to all your company's employees. This includes salary details, employee contact information, leave management, promotion and performance management, and more. Without the software, all of those become unnecessary work for the HR staff. The automation feature is a huge advantage in making management relatively easy. This information will help leaders allocate resources appropriately, create better HRM strategies and build a healthy work environment.
3. CRM (Customer Relationship Management)
To improve sales performance through better customer service and create healthy relationships with customers. Startups must maintain customer relationships for future business growth. ERP systems help aggregate customer data from various departments, provide a standard template in business replies to customers and ensure quick response or complaint handling. ERP systems can also help with lead management, gaining insights from market analysis, tracking customer preferences, and so on.
4. Supply chain management
Management of the supply chain is an essential function for a new business. It would be best if you desperately had vendors who could deliver goods at the appropriate time. The supply chain management process can be aided by a robust ERP system, which can handle everything from acquiring raw materials to manufacturing products to shipping goods and billing customers. The system provides real-time analytics that manages the flow of products. There is no need to worry about the supply chain network issue. 
5. Inventory management
For every company, inventory is precious. ERP for startups makes it possible to monitor inventory movement in the warehouse. Companies can easily automate the paperwork process while tracking inventory and costs. With an ERP System, inventory that starts to diminish will be automatically ordered to maintain availability. Why? Because based on the production of the final product, the manufacturing company marks its supply requirement; thus, the quantity is determined by the amount required for the production of the final product.
6. Project management
It is especially useful for founders of startups who are short on time because it can automate essential projects for them. With the assistance of this ERP System, you will be able to manage various things, including product launches, marketing campaigns, customer support, employee training events, and more. Tracking projects and other schedules are essential because it is a great way to stay organized. Thus, your team and staff can remain on-task.
7. Compliance and quality management
It is impossible to ignore quality in business, particularly regarding compliance requirements. ERP will assist with quality management, particularly regarding the provision of supporting documentation and the facilitation of critical documentation. An ERP system enables full automation of quality control procedures, from auditing to SPC management and everything in between.
How to Choose the Best ERP Software for a Startup?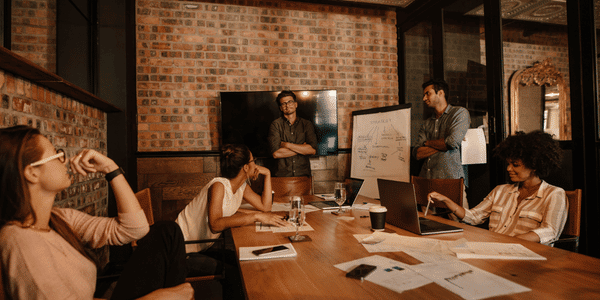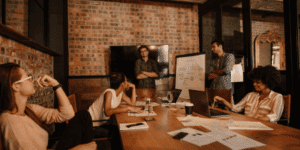 There are so many ERP options that you find on the internet. It might be difficult for you to choose one. ERP companies continue to evolve their products, especially with cloud features that support the system to be more competitive. ERP continues to grow by adding advanced features. It will be tough for companies to start to know what their company needs. Therefore, before choosing the type of ERP system to invest in, make sure it has the following attributes:
1. Budget
ERP investments vary in price, some are expensive while others are affordable. The variation also depends on the expected ERP complexity level and the number of customers you need to serve. If you are in an industry with a high level of complexity, then additional modules or other features are required. The more modules, the more expensive the system will be. Make sure you choose an affordable plan with the best quality. 
2. Scalable
Startups must have an ERP system that can scale the business as it grows. It is wrong if you choose an ERP that cannot be upgraded as your startup company grows. Therefore, make sure to choose an ERP that is able to accommodate changes. ERP systems hosted on cloud systems can be scaled to the company's needs, for example, Hash ERP Software.
3. Simple
Many ERPs available today have confusing operating systems such as built-in collaboration tools, task management, automatic data uploads, and more. Although it sounds good, it could be that your industry does not need it. The time spent training to operate the software with a complex system will also be extended. Therefore, do not choose functions and features you do not need. 
4. Easy to use
A user-friendly UI can make a significant difference when it comes to efficiency. Choosing a cloud ERP system with a modern and clean design, simple menu structure, and more would be a good choice. Easy to use system makes the staff not need to be confused in using so that the work will be done quickly. Everything should be within easy reach, and you do not need to memorize many shortcuts to finish your job.
5. Trustworthy
Transparency is very important in any company. You certainly do not want to guarantee that all company data is stored in a system that lacks security. Safe and secure data ensures that the company will not lose in the future. Because there are so many losses that come from unsafe and unreliable data. Therefore, make sure to choose an ERP that can guarantee data storage security.
6. Secure
Similar to the previous one, you need to know about data security before deciding which ERP to use. Because currently there are more and more rumors of data leakage. Also, secure software can only approve trusted parties to access the information about their business. Make sure the application you choose guarantees data security.
7. Responsive
The ERP partner you choose should be able to help at all times. Especially when you have just started using the software, of course, you are still adjusting. So it is crucial to choose a vendor or partner who can assist. Hash ERP Software provides customer support for a period of time as long as the software is valid. With a fast response and professional experts can help you resolve issues with the software.
Conclusion
ERP software is critical for all businesses, whether they are large corporations or start-ups. Startup companies can use ERP systems to help with company management in order to grow and compete with other companies. A centralized system allows access to information from various departments in order to improve efficiency in various business departments.
The HashMicro ERP System is one ERP system to consider. A comprehensive ERP system with a variety of features can undoubtedly simplify your startup business's various operational activities. Starting with financial management, moving on to customer management, inventory management, and so on. Download pricing scheme and request a free demo on our website.