In today's business scene, companies often come across similar problems regarding their business management. The notable one is their data analysis platform which is not adequate to fulfill their business needs. Most companies are data-driven decision-makers. Especially when the scale gets bigger, a much more efficient system is required. Therefore, implementing business intelligence (BI) might be helpful for you. Business intelligence encompasses plenty of tools that also can be utilized in systems such as comprehensive ERP systems which will streamline data analyzing processes.
Companies require insights and real-time reports to ensure that they are on the right track. While BI does not instruct users on what to do if they choose a particular course of action, it is also not just about producing reports. However, using the right BI tool like an ERP system will assist you in processing data. BI provides a mechanism for people to explore data to discover trends and extract insights by reducing the labor required to obtain the data. In this article, we will get to know about business intelligence, its tools, and strategy, and also the benefits of implementing it.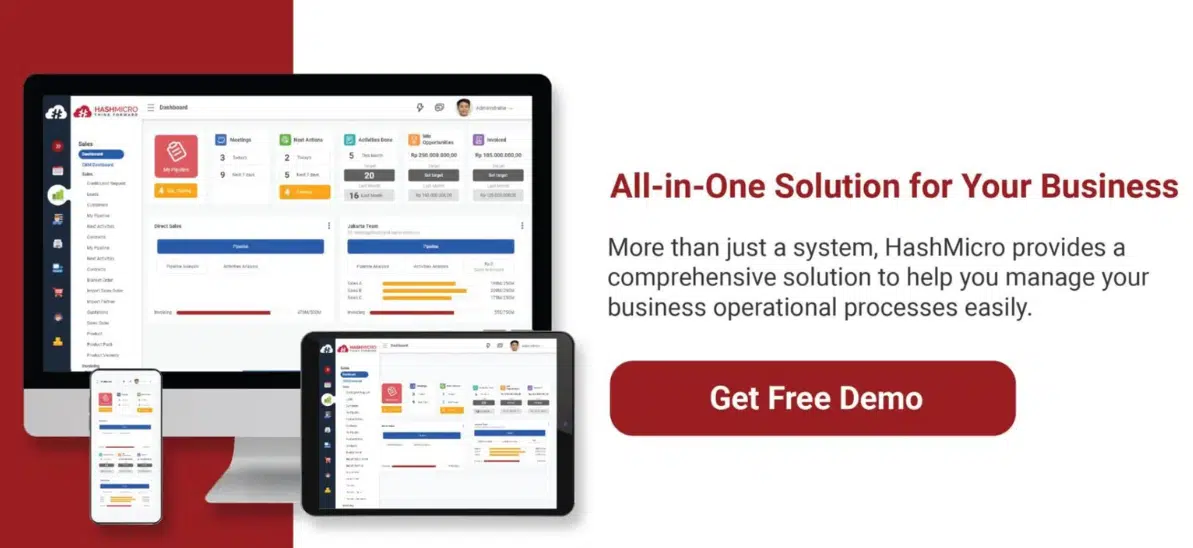 Definition of Business Intelligence
Companies are dealing with a lot of data daily. It might be impossible to precisely analyze it one by one, manually. This is why companies utilize a data analysis platform to help them with this concern. Business intelligence (BI) is the tool and process that analyzes business data and transforms it into actionable information, helping companies in making better business decisions. It allows you to access various types of data and provides detailed insights into the business' performance. BI analyzes current and previous data and then turns it into presentable reports.
There are many BI tools you can utilize according to your business needs. However, consider using HashMicro's complete ERP system for your business. HashMicro's ERP system is the most versatile system that provides you with in-depth data analysis, and accurate and real-time reporting with a user-friendly interface that can be used by anyone. It is also integrated with other systems to boost the efficiency and productivity of your business. By applying business intelligence, you'll reduce initial costs while gaining maximum profitability.
Also read: ERP System Benefit for Your Company
Business Intelligence Strategy 
Business intelligence will simplify everything regarding your data needs. However, a strategy is required in order to enhance better decision-making. Without a clear strategy, the provided data would be useless. The strategy differs for each company, depending on their initial goals. Here are the steps you should follow to make an effective BI strategy.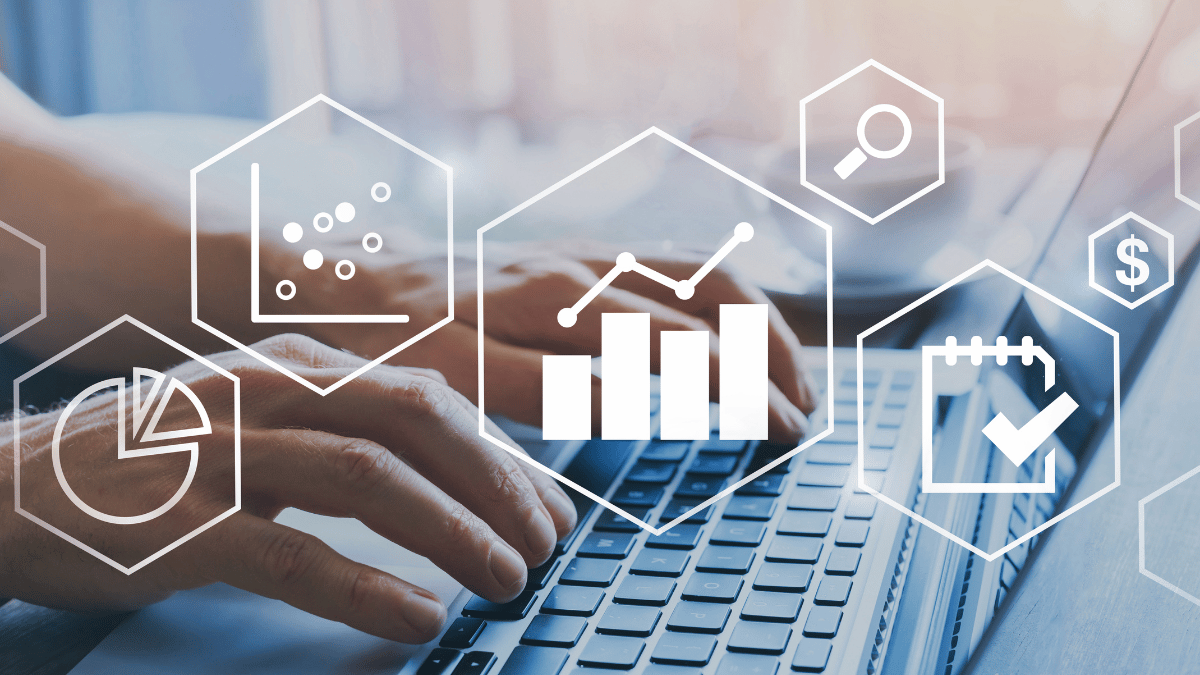 1. Create a vision
First and foremost, it is essential to know the state of your business so that you'll know what is possible to achieve. The next step is to create goals and set your priorities. Then, you will be able to have a clear vision of the growth of your business with the help of BI. In addition, you need to determine things such as what BI tool you will use, who will be involved, how to convey BI solutions, and so on.
2. Prepare data infrastructure
Next, you'll need to define and implement BI infrastructure. Business intelligence requires a clear data source to analyze correctly. Usually, companies implement the infrastructure of a data warehouse which allows them to access data from a single place. However, there is also an infrastructure that allows you to analyze data from multiple sources. Hence, you need to carefully consider which infrastructure will fit your company's needs. 
3. Build a roadmap
Lastly, it is important to develop a roadmap regarding your strategy. In this step, you are encouraged to be proactive. You'll also need to be aware of changes and be ready if your roadmap needs to adapt. Keeping track of milestones and deliverables is also important to know when your data is ready and help you measure the progress. 
Business Intelligence's Systems
BI software encompasses various forms of advanced analytics. For instance, data mining, querying, data visualization, reporting, and many more. A comprehensive ERP software should be able to cover all your business needs. But first, let's elaborate on some of the common systems. 
Reporting: share accurate data analysis with stakeholders to make decisions

Data mining: sorting large datasets using databases, statistics, and machines to identify trends

Data visualization: translate data into visual representations such as graphs and charts to simplify data analysis

Querying: to ask for specific data from a database

Benchmarking: compare current performance data to previous data in order to track performance regarding companies' objectives
Also read: Features to Look for in an ERP System
Benefits of Using Business Intelligence
Using automated systems such as the best ERP system as business intelligence will undoubtedly benefit your companies. It is not just a tool, but a comprehensive initiative to process data in business operations. Here are some of the benefits of using BI.
1. Increase efficiency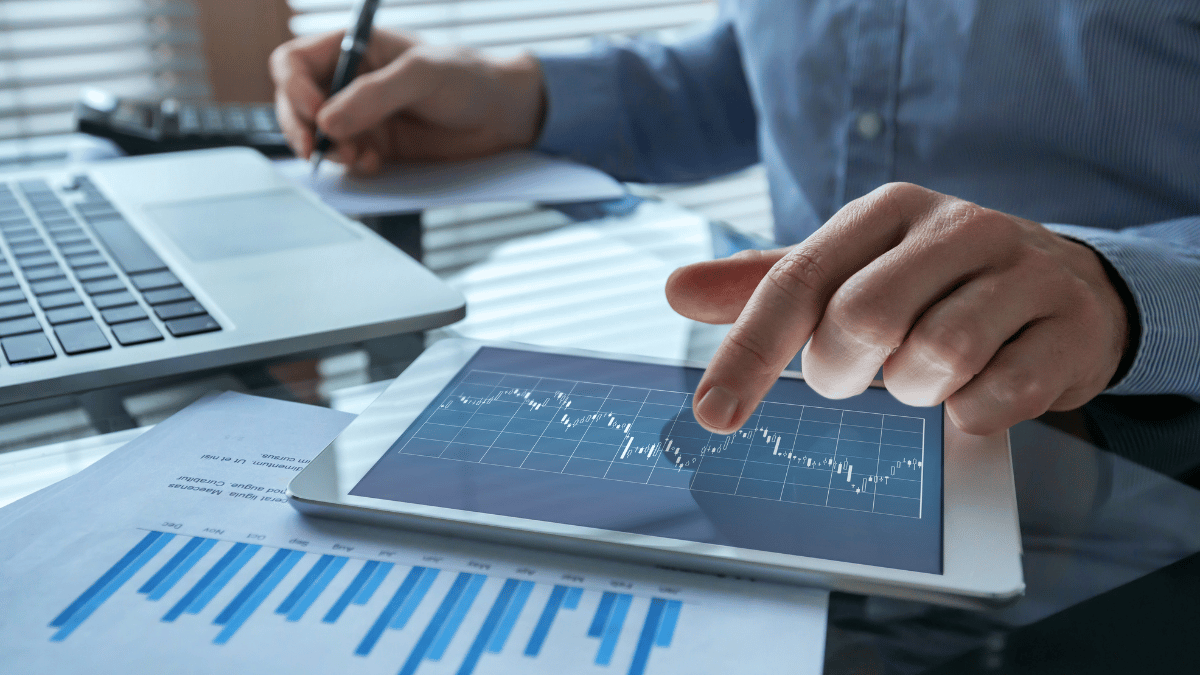 Analyzing and processing data manually is a lot of work. Hence, implementing business intelligence will help you to improve efficiency in the overall operational process. Since business intelligence software allows you to gain insights from its data, employees are able to focus on more important tasks such as problem-solving and producing reports. 
2. Better business decisions
In order to make great business decisions, you need sources of accurate data and real-time reports. Business intelligence software such as the best ERP system provides you with accurate data that you can make use of to stay competitive in the field. This will help you decrease the chance of failure due to the inability to obtain fast and accurate data.
3. Increase clients satisfaction
The behaviors and patterns of your clients can be tracked with BI software. With this information, you'll be able to obtain feedback from your clients and help you evaluate your business. It also helps companies to maintain their clients as well as reach new ones. In addition, BI software will assist companies in identifying clients' buying patterns. 
Also Read: Best ERP Solutions Software in Singapore
Conclusion
For larger-scale companies, analyzing tons of data could be difficult. It is important to have a system where you can easily make use of the data to improve your business' quality. However, some companies are concerned since the system is unable to meet the requirements. If you encounter the same problem, implementing business intelligence for your business is the answer you've been looking for. Business intelligence comes in different types of forms such as a great ERP system that will help you boost efficiency. 
Business intelligence is the tool and process to analyze data and transform it into insights, thus helping companies make better business decisions. Besides, this software will also help you in obtaining client feedback. Hence, you'll be able to maintain your clients and have better customer service management. Utilize an integrated ERP system that allows you to streamline the complex process of turning data analysis into actionable information. By using this system, your business quality will be improved significantly and help you in gaining profits. Get free demo now!

Related Article:
All You Need to Know about Singapore Grants for Businesses
Why You Need a Client Management System as a Business Solution