ERP or Enterprise Resource Planning is a software system designed to integrate and manage business processes in a centralized and automated way. Many businesses are using ERP nowadays and as today's technology is rapidly evolving, they now have the option to choose between cloud ERP and on-premise ERP.  What are they and what's the difference? Cloud ERP vs. on-premise, which is the best solution for your business? In this article, we will explore their differences in detail.
Definition of ERP
In general, Enterprise Resource Planning is a software solution to help companies or businesses with managing their operations. With this system, you can handle a wide range of core business processes like procurement, accounting, inventory management, human resources, and more. Implementing ERP can improve your business's decision-making, collaboration, efficiency, and customer satisfaction. Therefore, it is crucial for businesses to adopt ERP systems for their survival and long-term success.
Also Read: Enterprise Resource Planning System: Definition and Benefit for Business
What is Cloud ERP?
Cloud ERP refers to a computer system in which specific resources are available on-demand through cloud computing. Additionally, there is no active management and cloud ERP also provides various applications like processing power and storage. Moreover, instead of requiring additional infrastructure or licenses, cloud ERP uses software-as-a-service (SaaS). This enables users to access vendor-hosted information via a web portal.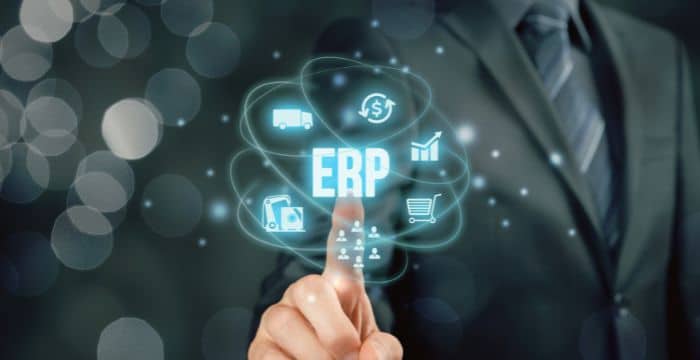 What is On-Premise ERP?
On the other hand, on-premise ERP refers to a type of software in which all aspects of its use are performed internally by a company or a business. These aspects include implementation, maintenance, safety, and updates. With this approach, you install the software that you have purchased on your business's servers and infrastructure. This typically requires additional investments in powerful servers, database software, and operating systems.
Furthermore, since on-premise ERP is not owned by a third party or vendor, the company or business using it assumes complete ownership. In this case, your business hosts its data on its own hardware, which is located within its own premises. By taking care of all aspects of software management in-house, you can exercise greater control and customization over your business's ERP system.
The Pros and Cons of Cloud vs. On-Premise ERP
With the increasing popularity of ERP, many businesses are choosing between a cloud-based and an on-premise one. After all, this is a critical decision for businesses. While both options have their advantages and drawbacks, it is essential to weigh the pros and cons of cloud vs. on-premise ERP. This is to make an informed decision that fits your business's unique needs.
Cloud ERP
Cloud-based ERP software solutions offer benefits, such as high accessibility, affordability with no maintenance responsibilities, and speedy deployment. Moreover, cloud ERP uses high-security standards. However, this ERP type also has disadvantages. Those disadvantages are high total cost of ownership, limited customization, and the productivity of your business depends on reliable internet connectivity.
Another pros of cloud ERP is that it provides ease of mobile accessibility. In addition, it is suitable for small and midsize businesses seeking lower upfront costs, system stability, and ease of access. Although, cloud-based ERP also has its drawbacks. As reputable cloud vendors have strict standards to keep data safe, there are concerns with employee access to company or business files on personal mobile devices. This can reduce efficiency and productivity.
On-premise ERP
With on-premise ERP systems, you can gain advantages such as low total cost of ownership, complete control and ownership of hardware and data, and zero reliance on external servers. Although, these systems also have their cons. These cons are significant upfront capital costs, maintenance responsibility, and slower deployment.
Additionally, on-premise ERP systems are easier to modify and offer more control and security over data. However, mobile accessibility can be a challenge. This type of ERP is best suited for larger enterprises with higher budgets, a desire for customization, and existing infrastructure to host, maintain, and protect ERP data.
The Difference Between On-Premise and Cloud ERP
When it comes to ERP systems, one of the first decisions to make is whether to go with on-premise or cloud-based solutions. This requires careful consideration of various factors as it is not a one-size-fits-all decision. Therefore as more and more businesses have come to utilize ERP, it is important to understand the fundamental differences between cloud ERP and on-premise ERP.
System performance
System performance is one of the differences when comparing on-premise and Cloud ERP Software solutions. Cloud ERPs offer superior performance, better application availability, and the ability to allocate resources to handle peak business times dynamically. In contrast, on-premise solutions may struggle to maintain efficient performance during rush hours and may not provide regular system uptime results to management.
As cloud ERP providers prioritize security and data protection, they offer industry-standard certifications. They implement rigorous security measures, disaster recovery protocols, and backup procedures that are more cost-effective than on-premise ERP solutions. Cloud-based solutions also provide real-time data access via the internet. This enables staff to access accurate information on various devices while traveling or telecommuting without additional setup fees or ongoing costs.
Pricing
The pricing and total cost of ownership differ between cloud ERP and on-premise ERP systems. On-premise ERP solutions require significant upfront investments for software, hardware, servers, and facilities. They also require ongoing maintenance and upgrades, which can be resource-intensive. In contrast, cloud ERP offers lower initial costs as it is accessed through the web, with the cloud ERP provider handling IT infrastructure, system maintenance, data security, and updates.
This allows in-house IT resources to focus on business innovation. Cloud ERP typically follows a subscription model, offering predictable costs and easier cash flow management. This type of software is usually priced under a subscription model with recurring fees, while on-premise software follows a one-time perpetual license fee with recurring fees for support, training, and updates.
Furthermore, cloud ERP is considered an operating expenditure, while on-premise ERP is a capital one. Over time, the total cost of ownership tends to converge. Cloud-based is more appealing to small and midsize businesses due to its lower upfront costs and evenly spread expenses. Cloud applications also have lower energy consumption compared to on-premise systems.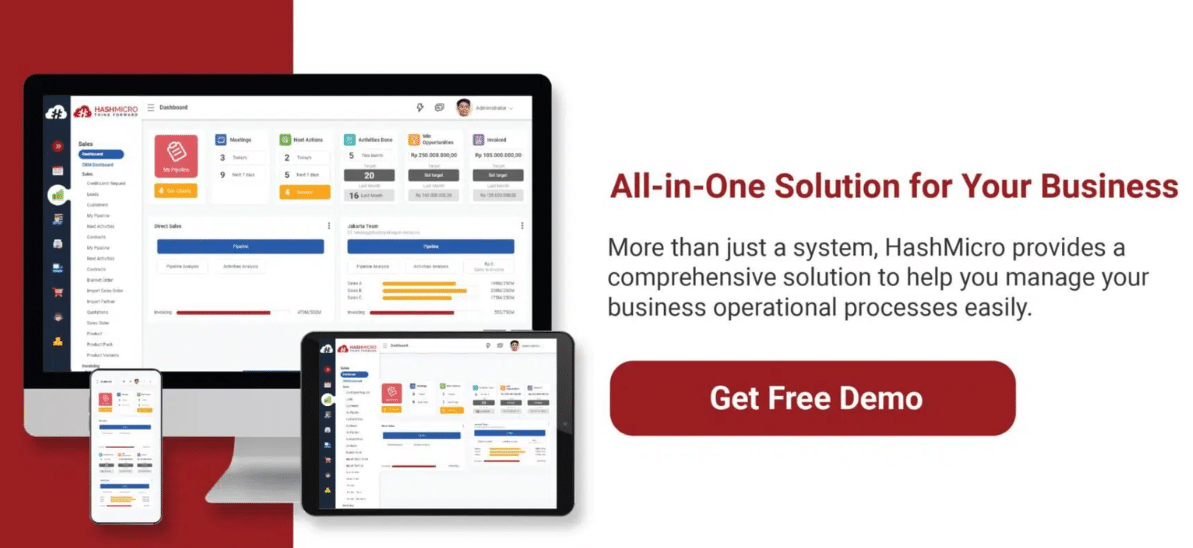 Deployment and implementation
Deployment and implementation of ERP systems can vary depending on whether you choose a cloud-based or on-premise solution. Cloud ERP offers faster deployment speed as it eliminates the need for additional hardware procurement and installation. It can be rolled out across multiple regions and subsidiaries more easily, saving time and costs compared to on-premise solutions. Cloud-based ERP systems also provide scalability, allowing for easy addition of users as your business grows.
As for on-premise ERP, it requires local installation on your own computers and servers, giving you complete control over the implementation process but potentially leading to longer implementation times, especially if extensive customization is involved. The implementation of cloud ERP is generally quicker. However, on-premise implementation offers more control. Although, it can be more time-consuming, particularly with customization.
Customization and upgrades
On-premise ERP software has more customization options, but they are tied to the current deployment of the software and are not easy to re-implement with future versions. This means that if an upgrade is released by the ERP provider, the previously implemented customizations will be erased. The IT team will have to start customizing from scratch again.
In contrast, cloud ERP solutions are continually upgraded by the provider, so businesses or companies are always using the latest, most advanced version of their ERP software. Moreover, customizations and integrations carry forward automatically with the upgrades, without additional investment. While on-premise ERP offers more customization options than cloud-based, it requires more technical skills and maintenance, and the upgrades are more difficult to do.
Security
The security of cloud ERP and on-premise ERP are both important considerations for businesses, as they are both different. Cloud ERP leaves data security in the hands of the vendor, which may cause some businesses to be still anxious about the level of security. On the other hand, on-premise ERP allows them to have complete control over their data security.
However, it is important to note that the on-premise security measures may not be as robust as those offered by well-known cloud ERP vendors. Cloud ERP vendors use a multi-location approach to minimize security breaches and are responsible for alerting customers and resolving any issues. This is in contrast to on-premise ERP as data security is the responsibility of the user, not the vendor.
Mobility of the system
In terms of mobility, accessing on-premise ERP systems remotely often requires a mobile device and third-party support. Still, there may be security and communication concerns, so strict security measures should be put in place if employees are accessing files on personal devices. On the contrary, accessing data from a mobile device in the cloud usually only requires an internet connection. With this cloud-based ERP, employees can access company resources from anywhere, resulting in higher engagement rates.
Also Read: 17 Best ERP Software in Singapore You Should Know in 2023
Which One Should You Choose? Cloud ERP vs. On-Premise
Now that we know the differences between cloud ERP and on-premise ERP, which one is better? It actually depends on your business's type and needs. However, Cloud ERP has become increasingly popular in recent years due to its many benefits. Overall, Cloud ERP is a more powerful tool than on-premise ERP that can help businesses of all sizes and industries streamline their operations, increase efficiency, and ultimately, grow their business.
The Best Cloud ERP for Your Business: Hash Core ERP
As there are so many cloud ERP vendors and providers, how do you choose the best one? Well, the most recommended cloud ERP in Singapore is HashMicro's Hash Core ERP, trusted by over 1,750 businesses and companies from various industries. It is a cloud-based ERP system that offers a comprehensive range of solutions including accounting, CRM, HRM, procurement, inventory, and more systems in one platform. The software allows for improved productivity and optimized business process operations.
With features like business process automation and easy access to data, users can make smarter decisions for their business's growth. The system is also customizable to meet the unique needs of each industry and company. Hash CORE ERP is designed to help businesses of all sizes automate various business processes with its modules and features. This cloud-based system is accessible anywhere, anytime, and with any device, making it easy to monitor end-to-end operational business activities.
Furthermore, this cloud-based Hash CORE ERP has very reasonable prices. More than that, there is also a Productivity Solutions Grant (PSG) that you can claim up to 50%. If you are still unsure about the system, you can also try out its demo of this cloud ERP for free. Overall, Hash CORE ERP is a user-friendly, affordable, and customizable solution, the key to unlocking millions in sales, keeping customers happy, and enjoying stress-free time managing your finance.
Conclusion

To conclude, while each type of ERP has its differences with its own pros and cons, cloud ERP is more suggested to use. Other than it is more popular, cloud-based ERP is more beneficial. One of the best examples of cloud-based ERPs is Hash CORE ERP, owned by HashMicro. Even before implementation, you can surely gain many benefits, such as free demo, PSG, and affordable prices. For consultations and more information regarding HashMicro's cloud-based Hash CORE ERP, you can kindly click here.