In running its business, each company will cooperate with various parties in meeting the operational needs of its business in the form of services and goods. Therefore, establishing such a relationship requires a contract that is managed and approved by stakeholders.
The reason is, the contracts made are not only one, but tens or even hundreds in each company. Therefore, the company needs contract management that helps manage matters related to the contract. Things related to the contract are not easy and few, because it often deals with documents, and also the administration is not small. So, currently, the use of contract management software has been widely used. 
The function of this software management contract is quite crucial because it can facilitate the company's work and expenses incurred to a minimum. Even today there is also contract management software for small businesses. This article will be discussed further related to understanding, benefits, steps, as well as examples of contract management software that you can consider for your company.
Table of Contents
What is Contract Management?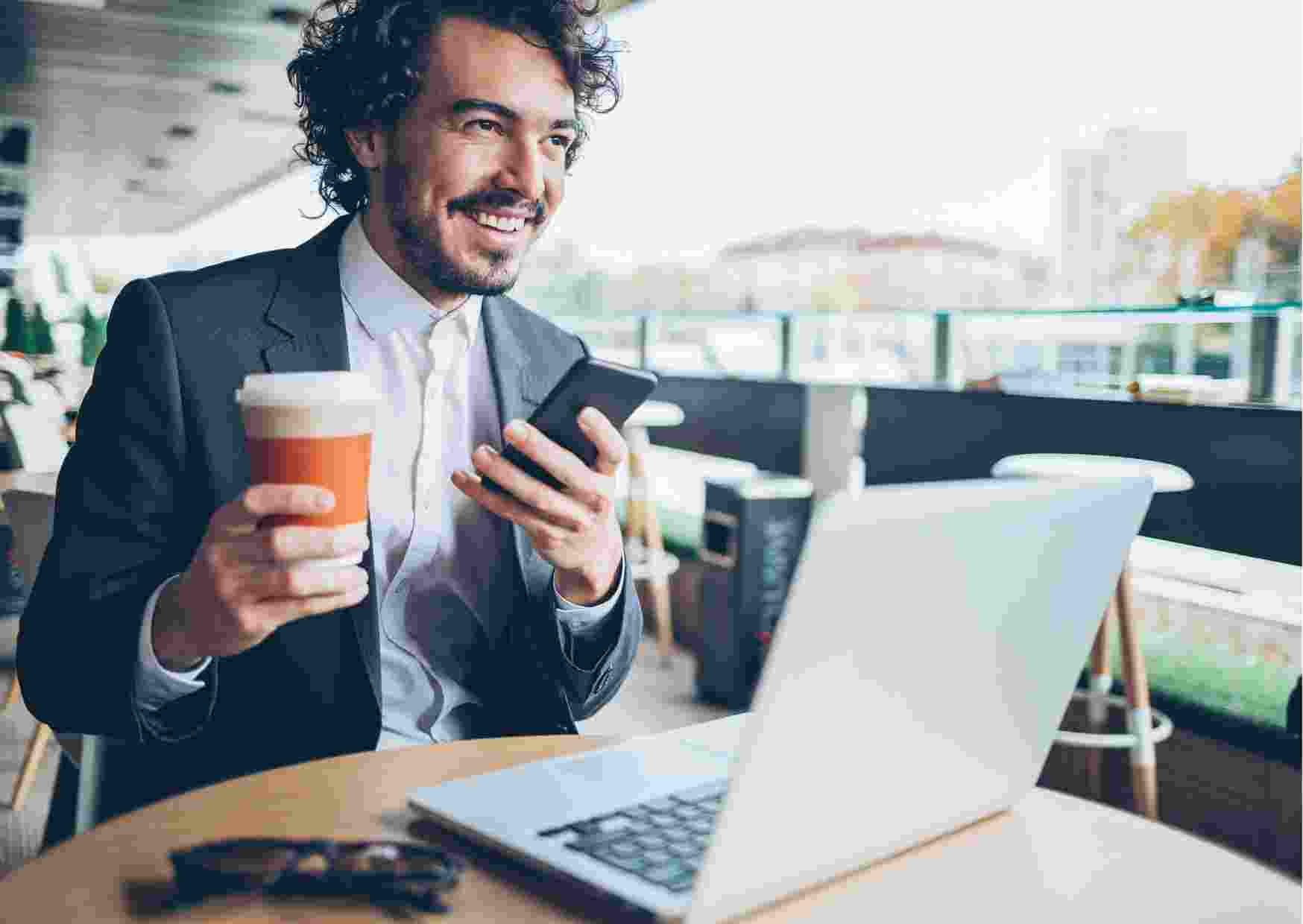 A contract is a formal agreement between a businessperson and a client or provider. The company needs contract management to manage paperwork and other demands. Contract management is the management, implementation, and analysis of contracts between stakeholders to maximize performance while avoiding risk. Contract management requires knowledge of data, the contract life cycle, and the benefits to each company. Currently, we can use contract management software to handle contracts.
Why is Contract Management Important?
For companies, contracts are the main foundation in carrying out business cooperation. In addition, a contract relates to various parties, as well as legal parties. Thus, companies need to establish and manage them properly. A contract manages many issues, including pricing, rights and obligations of each party, and warranty terms. In fact, according to data, in every 1000 companies, at least have approximately 40000 active contracts per day. To begin, we have to evaluate, negotiate, and accept every contract.
Accounts payable and receivable may be involved depending on the contract. If done manually, it takes a long time and is prone to errors, reducing profitability and increasing operational costs. As a result, contract management is essential to oversee the entire contract lifecycle, from the point of origination to execution. It also functions to avoid mistakes, errors, or misunderstandings between the customer and the company. 
Contract Management Benefits
In managing a contract, there are many benefits to every company. The most important one is to help the company's functionality because it can regulate the financial mechanisms that will be used based on the company's objectives. Data managed by contract management also serves to optimize revenue and minimize expenses. Contract management will help reduce the number of transactions between the parties and their performance. This can affect the financial stability used so that the finances used will be more transparent. Because it is based on data that suits your company's needs, it will reduce unnecessary or non-documented expenses.
Many businesses now rely on suppliers to offer goods and services. Contract management works to determine the performance of each supplier based on the criteria in the contract. In addition, contract management also serves to build relationships between suppliers who have good performance and the company. Having contract management means having terms and procedures that are in line with the company's objectives to improve compliance among relevant stakeholders.
Contract Management Process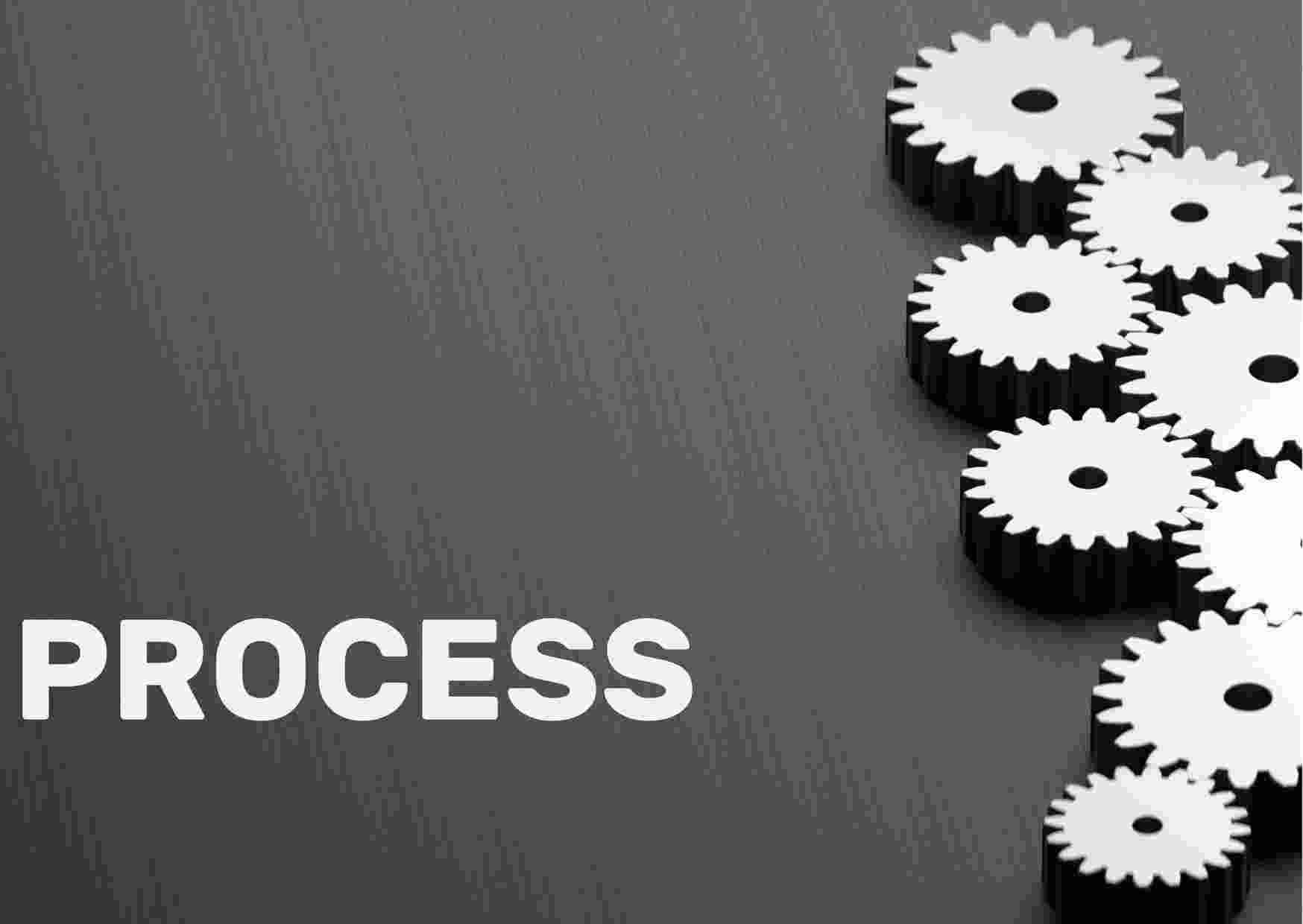 In implementing a management contract, it is necessary to pay attention to the appropriate steps in managing this matter. Using the right steps is one of the important things that you have to consider. The following is the process for performing contract management:
Step 1: Request or Initiation
The first step in contract management is to sign a contract for the provision of products and services. Determining the business's goals allows for future adjustments in supplier selection and other areas. Contractual agreements affect parties' expectations and profits.
Contract management also relates to company contracts.  The company currently uses contract management software to manage this contract. Using contract management software also requires an HR database. You need a customized HRM system that can automate your administration, such as calculating compensation and taxes, managing leave and attendance, and more. 
Step 2: Contract creation & Authoring
After deciding on the contract needed to perform, the following stage is to create a draft contract with all of the parties. Usually, each company has its terms and conditions, so first collect the necessary files. In this process, all details we have to think carefully so that there is no misunderstanding in the contract that can harm both parties. Contracts that are written manually will be prone to ambiguity and human error that can result in losses so currently many companies are switching to using contract management software.
Step 3: Contract Negotiation & Review
The draft contract that has been made is then reviewed and negotiated between the parties involved. Negotiations and reviews here include considerations regarding applicable terms and conditions, benefits obtained, rights and obligations obtained by each party, guarantees, extensions, terminations, and so on. Because of many things we have to consider, therefore the parties must be careful and wise in making decisions. The negotiation and review process also requires transparency and trust between stakeholders, so in this process, these parties have to involve in this process
In the contract review, you also have to cross-check with the sales team that takes care of the quotation. Therefore, your company also needs to integrate your software contract management with Top Sales Management Software that can make quotations from different leads that directly convert them to sales orders, and generate invoices instantly using one system.
Step 4: Contract Approval & Execution
Contracts that have entered the review and negotiation stage, will later enter the approval and execution process. In this process, stakeholders need to have a clear workflow so that it can run according to schedule and we can evaluate. This signifies that the contract is already in effect, including the parties' rights and duties.
Step 5: Contract Performance & Analytics
The contract management does not end with the signing. During execution, the parties must evaluate the contract's aspects. Parties who sign a contract must follow it because the law says they can sue or another party can sue them. During implementation, it is also essential to evaluate if the expectations outlined in the contract have been met or exceeded. So, even if it doesn't look like it at first, the best answer we can pursue.
Step 6: Contract Amendment
Analysis of contract execution results might assist the parties in making modifications to their plans. This change is official if both parties agree and also based on clear data. Therefore, the contract amendment process must also be in the contents of the contract, because we only really know how we are doing it works or not when it is executed. In addition, this change also remains under the auspices of the law, because it involves the parties to the contract.
Step 7: Contract Expiry or Renewal
People need to think again about whether or not they can keep the contract, renew it, or end it when it's nearing the end of the process of making the deal happen. You can take this decision with the data from the execution of the contract, starting from the expectations that you plan, whether it is appropriate or not, who you can work together again, and whether there are strong prospects for the future. All the parties have to agree to all of these actions and also they have to find a middle way if there is a difference of opinion among the stakeholders.
What is Contract Management Software?
Based on the explanation above, we can see that contract matters are crucial, but also complicated. If we still do contract management manually, human error is still prone to occur, especially when it involves multiple parties and impacts the company's revenue. The costs incurred are also not small if the contract management is done manually. So, currently, many companies have switched to using contract management software.
Contract management software is software that helps companies by integrating elements contained in contracts such as parties to documents so that companies can easily make contracts. This software is one of the software that your company must have because it can facilitate the work of managing contract management which is not small in number. Another reason is that in one company, a lot of people work together on a contract at the same time, so an app can help you to make the work more efficient.
How to Choose the Right Contract Management Solution
Changing to a contract management solution is a serious choice to consider. So, in choosing the software vendor you choose, the main thing to consider is the functionality provided. One of the most important things that the software must be able to do is keep all of the company data that is going to be put in. Sufficient storage is also another thing that you must consider because later there will be many documents that you must manage in making contracts. Another function is to maintain workflow for later analysis in contract execution. In addition, the software must also be able to separate the contracts from one another.
Top Contract Management Software
There are several contract management software that you can choose from. However, it is best to find one that fits your company's objectives and goals. In addition, the functions provided include as much manual work as possible in contract management. Here are six contract management software that you can consider: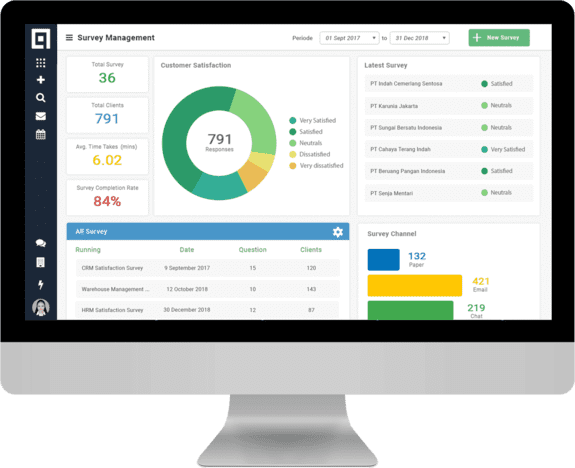 Source: hashmicro.com
The first contract management software you can consider is contract management from HashMicro. HashMicro itself is a software company from Singapore and currently has branches in Indonesia. Currently, HashMicro has served from medium-sized companies to large companies such as Danone, Changi Airport Singapore, Ministry of Education Singapore, and other companies. Contract management software from HashMicro provides three types of software, namely Project-Based Contract, Rental-Based Contract, and Contract Document management. Each type of management contract has its features, but in general, these features consist of contract creation, tracking execution, files and attachment management, tracking profit and loss, and other features.
Broadly speaking, the software from this company helps you store all contracts in one place, access them from anywhere, and receive warnings when a contract is about to expire. This system is also directly integrated with CRM as well as HRM so that the resulting data can be more valid. The benefit of HashMicro's software is that this software can tailor to your specific business needs, maximizing perceived benefits.
2. PandaDoc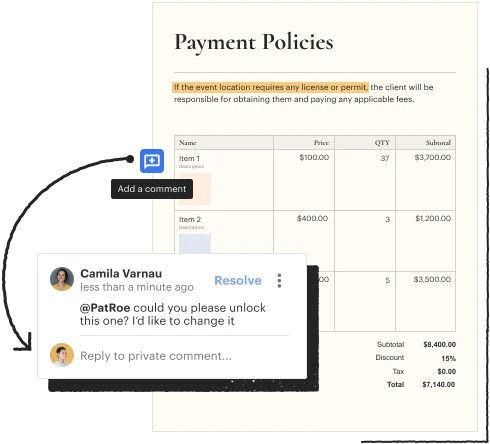 Source: pandadoc.com
An example of contract management software is software from the PandaDoc company. This company was founded in 2011 and focuses on software that takes care of documents that can be managed more efficiently and can simplify the work of its client companies. This software also helps you by providing features that can customize, negotiate, and also eSign every contract you make. The three main features offered by this company are starting from contract drafting, renewal, as well as negotiations. Contract drafting can be faster, automate burdensome tasks, and collaborate with stakeholders through software, to document access that you can access anywhere.
3. ContractSafe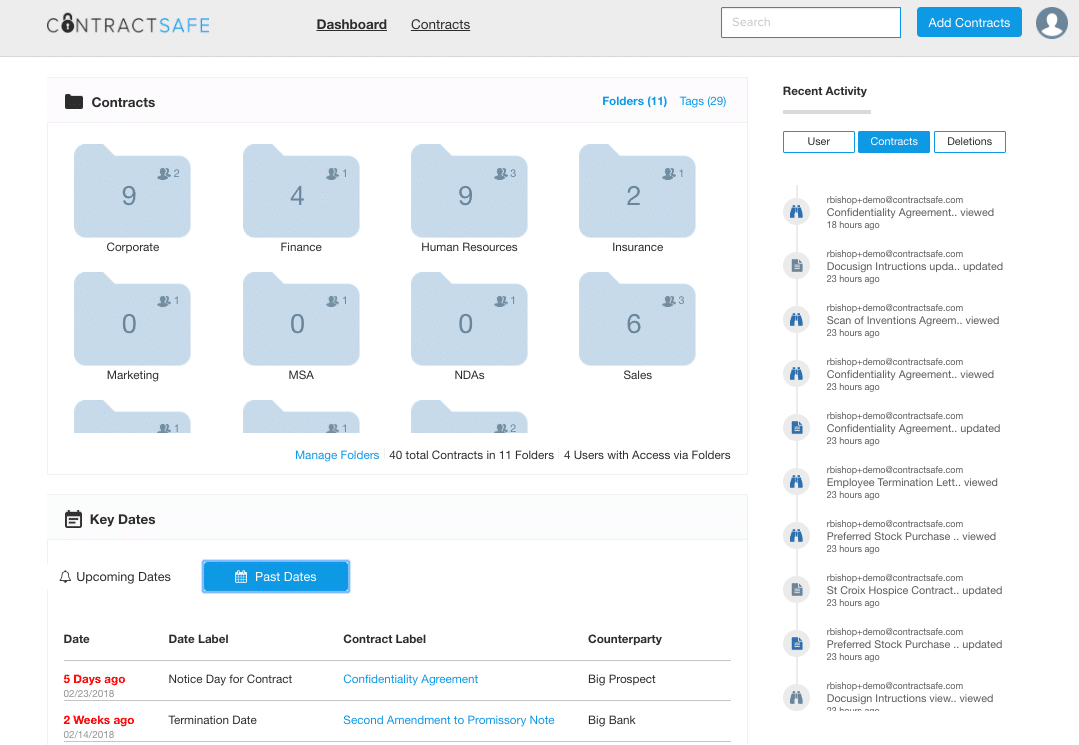 Source: contractsafe.com
ContractSafe is a software company that was founded based on a combination of the founders' backgrounds ranging from software development, law, and business. The contract management software of ContractsSafe includes contract lifecycle automation to enhance productivity, a secure repository only accessible by company workers to make document retrieval easier, and customizable notifications and reminders to assist your team keeps ahead of expired agreements. Their clients are also diverse, ranging from small to large companies.
4. DealHub.io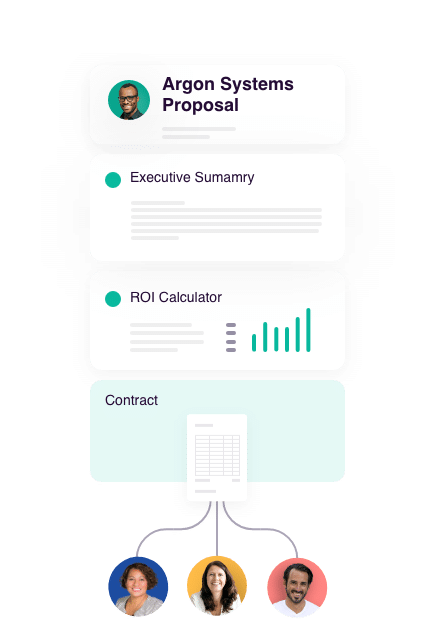 Source: dealhub.io
DealHub.io is a software company that has business value that helps the sales team at your company in one way by automating contracts using contract management software. This software can help you from creation, and redlining, to contract approval. This software streamlines your work with assembling contracts, managing redlines, and giving real-time status and visibility to all deal parties with DealHub digital DealRoom. Another feature offered by DealHub is gaining insights to keep contracts moving
5. Accelo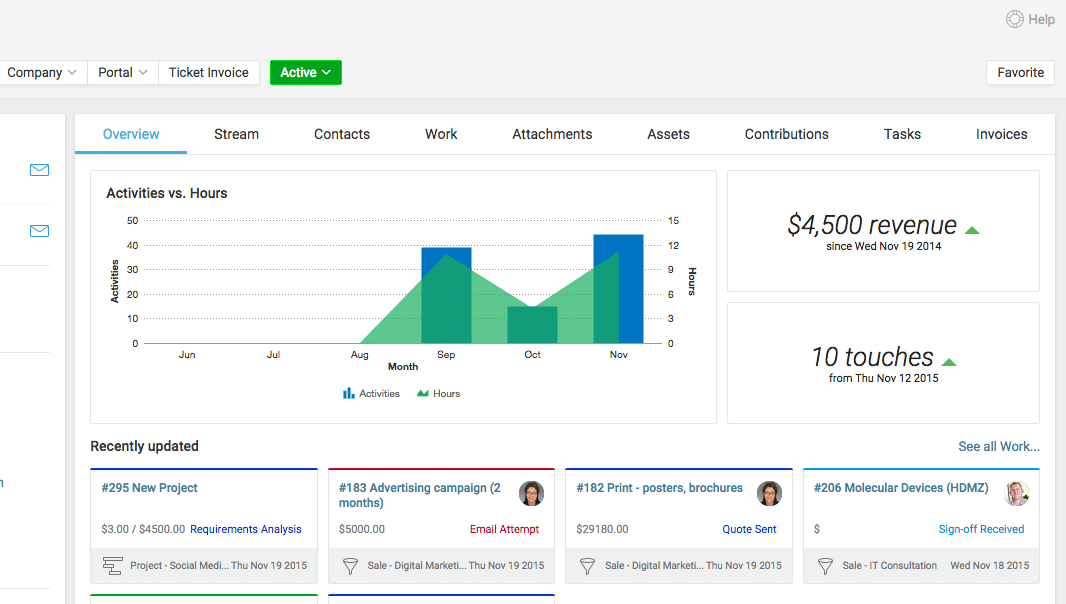 Source: accelo.com
The aim of Accelo company is a software company for small companies. The software offered also varies from payment, sales, projects, ticketing, and other business activities. One of the software that is also provided by this company is contract management software. The features include automatic resource assignment, quick invoicing, and custom business processes. This software has an automatic service converter that can help you report problems during contract execution and approve them. Your team can easily track time and budgets with this program. By combining billing and task monitoring, you can ensure that your company is compensated for the work it does.
6. DocuSign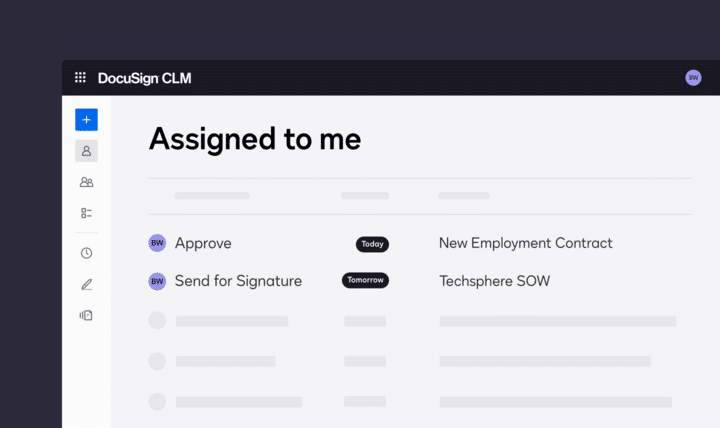 Source: docusign.com
Starting in 2003, DocuSign intends to facilitate companies with a set of technologies that can streamline their work. One of them is contract lifecycle management software. With contract lifecycle management software, you can easily organize, automate, personalize, and collaborate across teams. In addition, the features offered start from features that can make contracts easily, facilitate negotiations and collaboration with stakeholders, automate contract workflows, to Uncover opportunities, risks, and trends. With many clients who already trust this company, DocuSign offers three types of CLM that can tailor to your company's needs. 
Conclusion
Contract management software is one of the tools that can help your company work in managing contracts. Many things that you must consider and prepare in making a contract, so manual management is not the right choice. After the execution, you must track and assess the obtained data.

HashMicro's Best Contract Management Software provides software that can manage your contracts, from creation, and implementation, to evaluation. HashMicro provides three types of contact management software, each type has its features. You can choose such a system based on the needs of your company. Get 70% with PSG Grant and try the free demo now to get to know more!