In 2023, there has been a significant shift in the way companies see and approach technology solutions. Just a few years ago, companies were still grappling with the decision of whether to fully embrace the cloud. However, in today's fast-paced and digitally-driven environment, more and more companies realize the benefits of utilizing cloud service, such as ERP (Enterprise Resource Planning).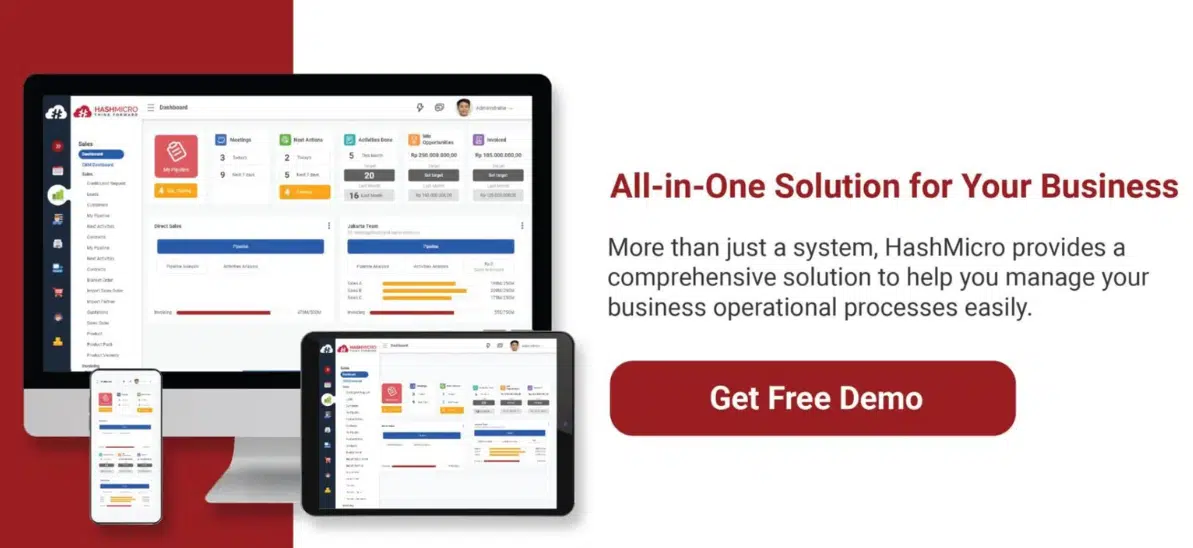 What is Cloud Service?
Cloud service refers to the resource, platform, or application that is provided by external providers and can be accessed via the internet. This service enables the transfer of user data from client devices (servers, tablets, desktops, and laptops) over the internet to the provider's systems and vice versa.
It facilitates the development of cloud-native applications and allows for flexible work in the cloud. Therefore, users can easily access these services with just a computer, operating system, and internet connection. Additionally, cloud services often provide scalability, cost-effectiveness, and ease of maintenance, as the provider is responsible for managing the underlying infrastructure. This allows users to focus on their core tasks and operations.
Also Read: The Powerful Impact of Cloud ERP for Singaporean Businesses
Types of Cloud Service
Cloud computing services are typically categorized into three types. All of them are similar in terms of the transfer of user data between front-end clients and the cloud service provider's systems via the internet. However, they differ in terms of the specific services offered. Knowing the similarities and the differences of each type is crucial in deciding which one to use.
Infrastructure as a Service (IaaS)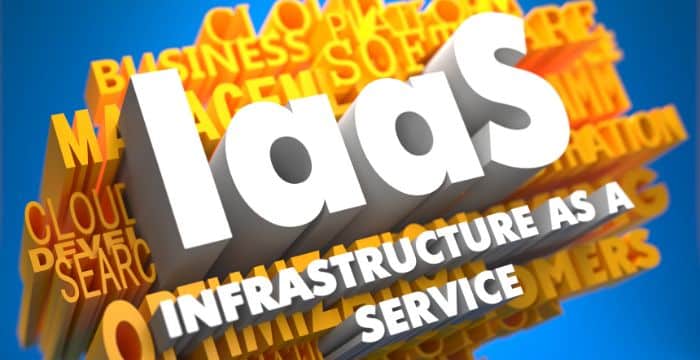 IaaS is a common deployment model used by cloud storage providers. Infrastructure as a Service is a type of cloud service where a provider takes care of the physical infrastructure, like servers, networks, virtualization, and data storage. On the other hand, the user accesses and manages it remotely through an API or dashboard.
In other words, the user is responsible for the operating system, applications, and middleware. Meanwhile, the provider handles hardware, networking, storage, servers, as well as outages, repairs, and hardware issues.
Platforms as a Service (PaaS)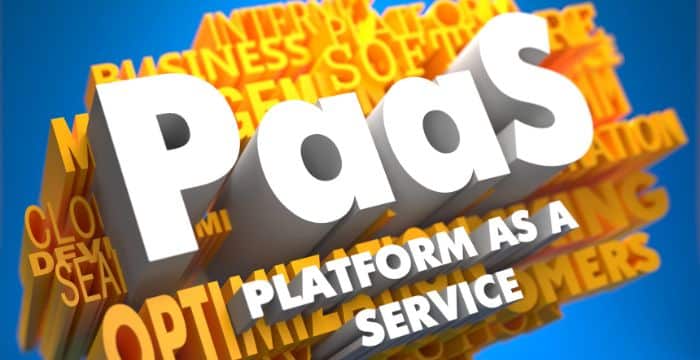 PaaS is a cloud computing model where an external service provider offers and manages the hardware and application software platform. Then, the user is responsible for managing and monitoring the applications that run on top of the platform and the associated data.
Designed mainly for developers and programmers, PaaS provides a shared cloud platform for application development and management. This eliminates the need to build and maintain the traditional infrastructure typically involved in the process, which is an integral part of DevOps.
Software as a Service (SaaS)
Software as a Service is a cloud-based service provided by a third-party where users can access software applications via a web browser or mobile app. The cloud service provider manages the software, while users connect to the software through a dashboard or API. This means eliminating the need for local installations on individual computers and enabling group or team access to the software.
SaaS can be used to deliver ERP software, allowing it to be hosted and accessed through a web browser instead of being installed locally. ERP or Enterprise Resource Planning is a business software used to manage and integrate various aspects of a company's operations. This integration of SaaS and ERP can bring benefits. For example, lower upfront costs, faster implementation, scalability, and increased accessibility.
Cloud Service Advantages for Business
More and more businesses are going for cloud service nowadays due to its numerous advantages. And they still do even if there are some associated risks and drawbacks that come with adopting new technology. Well, this is because the benefits of cloud service significantly surpass these limitations, making it a practical and beneficial choice for businesses of all sizes.
Cloud Service Insight Advantage
Cloud technology enables businesses to extract insights from big data, which is crucial for maintaining a competitive edge. Traditional on-premises storage systems may struggle with high-volume data and require substantial investments in infrastructure, while also lacking advanced analytics capabilities. In contrast, cloud service empowers businesses to unlock valuable insights from their data and make informed, data-driven decisions.
Flexibility Offered by Cloud Service
The flexibility of cloud services is evident as they allow access and sharing of critical documents for strategic decision-making from any internet-enabled device. This is crucial for businesses to thrive in a competitive market. Companies that have adopted cloud solutions are able to adapt to remote working norms faster and more efficiently compared to others who have not adopted cloud services.
Efficient Collaboration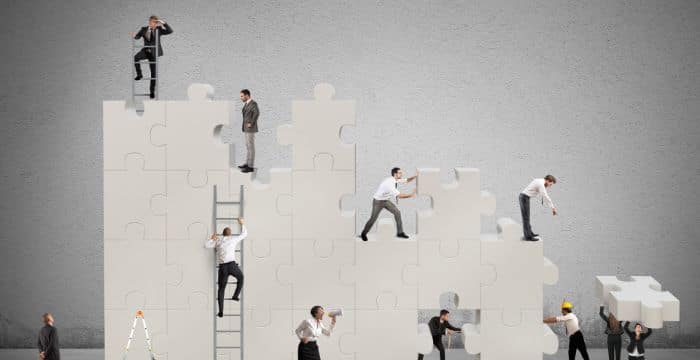 The utilization of cloud service can enhance collaboration efficiency in various organizational workflows. It facilitates large-scale collaboration among employees within a company, allowing multiple users from different departments to access necessary information. Cloud service also establishes a multi-region infrastructure that can be accessed from anywhere, promoting collaboration among overseas teams and contributing to business expansion.
Continuity and Scalability
Cloud service also provides business continuity and scalability. Scalability is a key advantage that allows businesses to easily adjust resources without physical infrastructure investments. This is especially beneficial for growing businesses. The cloud service also has cloud backup. This enables quick data recovery, minimizing downtime and supporting business survival. Additionally, it also facilitates remote operations, ensuring business continuity.
Also Read: Top 5 Cloud-Based ERP Software in Singapore – 2023 Version
Simplicity and Cost-efficiency
Different from on-premises infrastructure, cloud computing service offers simplicity and cost-effectiveness. Scaling up with on-premises infrastructure can be expensive, requiring investments in hardware, network equipment, software licenses, and in-house technicians, along with ongoing maintenance and installation costs. Additionally, physical damages from disasters like floods and fires can pose risks to on-premises infrastructure.
However, moving to the cloud allows for eliminating redundant infrastructure costs. Although there may be initial setup and training costs with cloud computing, economies of scale can be achieved at a faster rate compared to on-premises systems. This cost-effectiveness is a significant factor driving businesses worldwide to choose cloud computing over traditional systems.
Conclusion
In conclusion, more companies now use cloud services due to their advantages. Companies utilize Software as a Service a lot more than the others as it is the most beneficial option. Many business and personal activities require SaaS services. With cloud-based solutions, they can be accessed anywhere and anytime as long as there is internet access.
As a reputable SaaS provider in Singapore, HashMicro offers comprehensive ERP solutions like Hash CORE ERP. It is designed to elevate businesses to new heights with international standards. For you who are in need of an SaaS ERP, Hash CORE ERP is highly recommended. There is a free demo of the system along with a Productivity Solutions Grant up to 50%. You can kindly contact us for more information.