A startup is a business in its first stages of operation. Startups are created by one or more entrepreneurs who want to provide a good or service for which they feel there is a market. Singapore is a country with a friendly environment for startups and business founders. Because of the excellent business environment, startups in Singapore are famous worldwide for their innovation, technology, and uniqueness. That is why business owners travel to Singapore to launch or grow their enterprises.
Despite the environment and size, a startup will face a challenge all companies face: employee training. Employee training is essential to ensure your company staff fills the competency standard in your company. But doing continuous training and upskilling isn't an easy task to do for HR. This article will discuss the top 4 Singapore startups that are succeeding. We will also explain how using a Competency Management System helps your company and HashMicro's competency Management Systems.
Read also: 7 Ways to Gain High-growth for Your Startup with ERP Software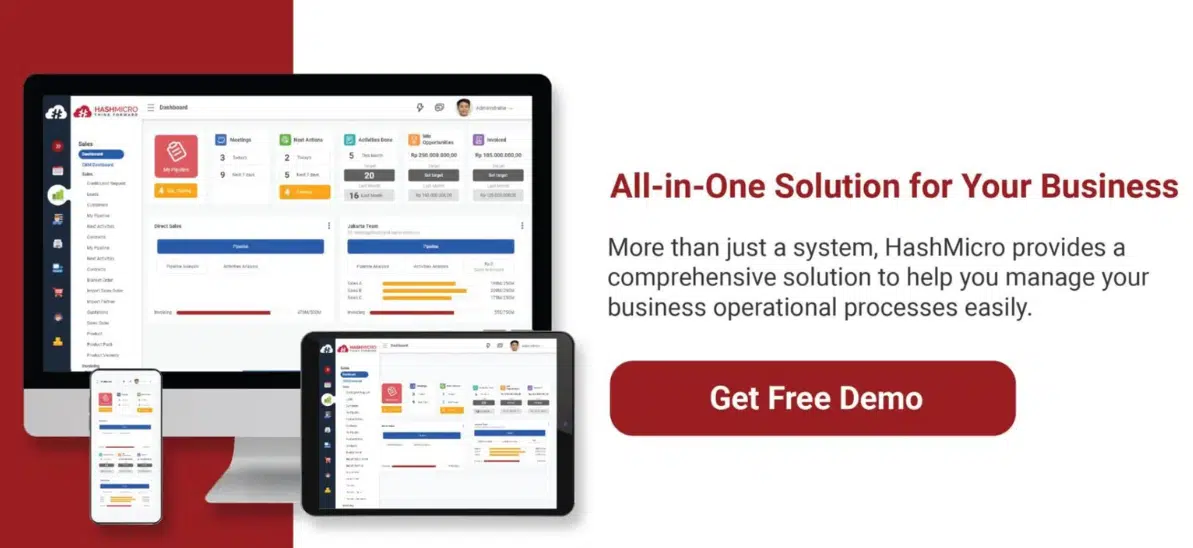 Understanding Startups Singapore
A startup is a company or business focused on a single product or service that the founder wants to market. These companies usually do not have a fully developed business model and, more importantly, lack sufficient capital to move to the next phase of the business. Most of these companies were initially funded by their founders.
Many startups look to other people for more funding, including family, friends, and venture capitalists. Silicon Valley is known for its strong community of venture capitalists and is a popular destination for startups, but it is also widely regarded as the most demanding arena.
Startups can use seed capital to invest in research and develop their business plans. Market research helps determine the demand for a product or service, while a comprehensive business plan outlines a company's mission, vision, and goals, as well as management and marketing strategies.
How Do You Start a Startups Company in Singapore
The first step in starting a startup is having a good idea. From there, market research is the next step to determine the viability of the idea and what the current market is for your idea. After market research, creating a business plan outlining the structure, goals, mission, values, ​​and goals of your business is the next step.
One of the most important steps in securing funding. This can come from savings, friends, family, investors, or loans. After raising funds, make sure you have completed all legal and administrative formalities. This means registering your business and obtaining the necessary licenses or permits. After that, determine the trading location. From there, create an advertising plan to attract customers, build a customer base, and scale as your business grows.
How Do You Value a Startups Company in Singapore?
Evaluating a startup can be tricky because startups typically don't have the longevity to determine their success. Startups also do not generate profits or even revenue for several years after they start. Thus, the use of traditional financial statement measures for valuation is not applicable. Some of the best ways to value a startup include duplication fees, market multiples, discounted cash flow, and step valuation.
Advantages and Disadvantages of Startups Singapore
There are various benefits of working for a startup. More responsibilities and opportunities to learn are two of them. Because startups have fewer employees than larger established companies, employees tend to wear multiple hats and work in a variety of roles, leading to more responsibilities and learning opportunities.
Startups tend to be more relaxed, making the workplace a more common experience, with flexible working hours, increased employee interaction, and flexibility. Startups also tend to have better benefits, such as child care, free meals, and a shorter work week.
Working in startups can also be more rewarding as innovation is welcomed and managers allow talented employees to race with ideas with minimal oversight.
One of the main drawbacks of startups is the increased risk. This is especially true for the success and longevity of a startup. New businesses need to prove themselves and raise capital before they can start making a profit. It is very important to keep investors satisfied with the progress of the startup. The risk of closing or not having enough capital to continue operations before making a profit is always there.
Long working hours are the hallmark of startups because everyone works for the same goal: seeing startups succeed. This can lead to times of high stress and sometimes pay not worth the hours worked. Competition is also always high because there are usually a handful of startups working on the same idea.
Who are The Top 4
Singapore is one of the few remaining city-states on the globe. It is also well known that the nation is highly developed and wealthy, with top companies and venture money easily accessible in the Asian country. There are several successful startups in Singapore, many of which have had great success luring outside investment.
Voiopay
Singapore-based firm Voiopay was established in 2020 by its founder Rajith Shaji and is currently headquartered in Midview City. The business generates revenue by offering a fintech platform that enables the digital sending and receiving of expense reports in a secure, open, and practical way.
The company has only received money once since its founding, in a Seed Round in February 2021. The company ultimately raised $2.2 Million from an unspecified number of investors due to the investment round.
GEKO Finance
GEKO Finance is a Singaporean startup established in 2019 and based in Singapore. Entrepreneurs Eng Keong Ong, Gavin Chong, Kantinan Tunveenukoon, and Zhang Quan Ong found the company. The company's primary source of income is from lending money for electric vehicles. The vehicle owners then get financial rewards for their distance by using them.
GEKO Finance has undergone a Pre-Seed Funding Round since its founding in 2020. The company has also been active in acquisitions; in December 2021, it acquired another EV startup. It raised $600,000 as a consequence of the previous fundraising rounds.
Solv Protocol
A group of three businessmen, Mike Meng, Ryan Chow, and Will Wang, created the Singapore-based startup Solv Protocol in 2020. The business has created a fintech platform that enables customers to build, manage, and trade their portfolio of financial NFTs, a market growing in size globally. In 2021, the company underwent two consecutive investment rounds, with sixteen investors supporting it. The company was able to raise $5 Million thanks to the assistance of these investors.
CyberHash
Singapore-based startup CyberHash was established in 2021 by Alex Zhu. The company is behind the advancement of distributed storage solutions that are safer and more practical. They seek to popularize this technology, beginning in Singapore. A successful investment round for the company in 2021 allowed CyberHash to raise $20 Million in total. A team of two investors together made this investment.
How Competency Management System Helps Your Startup 
Upskilling and continuous training is essential for developing competent workers. No matter how big or small a company is, it must have this goal if they want to improve its work output. Because of a shortage of resources, the HR department occasionally finds it difficult to offer the best chances for training and development. Your company can solve problems regarding employee training by using a Competency Management System. Below is how using a Competency Management System will help your startup.
Improve staff skills: Employees can develop their talents and achieve the desired results.

Develop Employee Potential: Bring out your employees' true potential to help your company grow.

Efficient HR Planning: Companies can map staff skill sets to ensure that the right people handle the project.

Measurable Performance: Measurable employee performance can determine the best contribution to a company.
Read also: Top 5 Automated Lead Generation Software in 2022
HashMicro's Competency Management System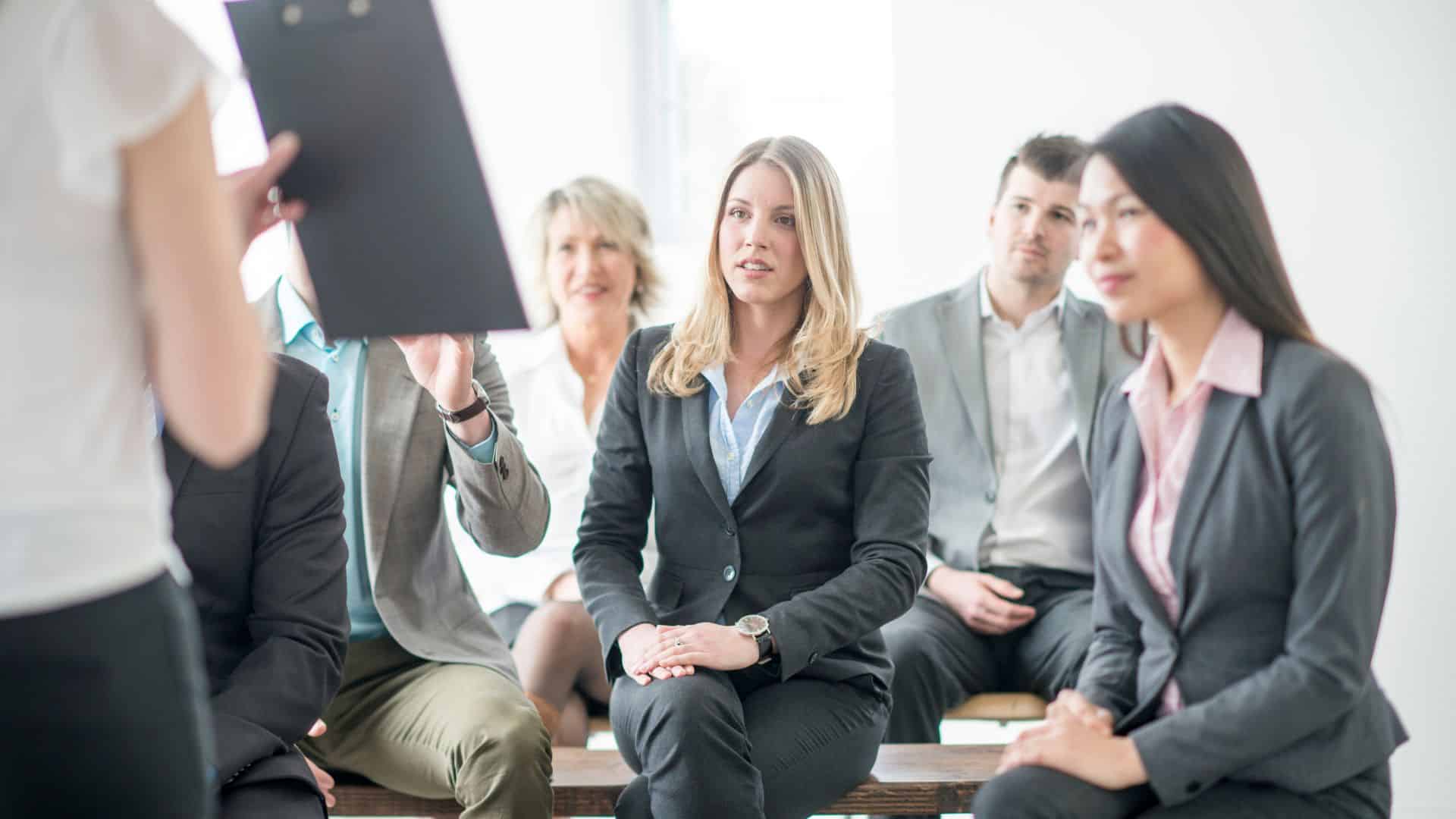 Using Competency Management Systems, your company can build a database of job positions, necessary skills, and skill sets. A competency management system with rich features can help your company to be more productive. It can link competencies and abilities to recommended learning and assist you in determining which employees are most effective by letting you know which skills they need.
HashMicro provides a Competency Management System that can assist your company in developing employee performance to meet company standards. It has complete features so that your company can get the best service from the candidate selection process, competency management, to training management. In addition, HashMicro's Competency Management System has a customization feature in its assessment format, simplifying evaluating your employee's competence.
HashMicro's Competency Management System Software is not limited to these features. This system integrates accounting, HRM, certification management, and e-Learning systems. By using this system, besides providing employee training materials, you can also improve the accuracy of cost management for employee training. Begin developing the competence of your employees by starting the HashMicro Competency Management System demo.
Conclusion
There are more than 4000 startups based in Singapore. Most startups in Singapore are in electronics, manufacturing, biomedical, science, chemicals, logistics, and other sectors. Singapore has received an average investment above the global average. The initial investment round was $600,000, which later rose to $4.8 million in the Series A round.
To get that number of investments, it is clear that startups in Singapore have good quality workers. To get quality by company standards, you must choose a Competency Management System that is most suitable and can meet your company's needs. HashMicro's Competency Management System Software has exclusive and complete features. Start the demo by filling out this form.