Acquiring Enterprise Resource Planning (ERP) software can be difficult for small businesses. However, in the midst of the COVID-19 pandemic, when access to your company processes from anywhere and at any time is critical, having an ERP solution—particularly a cloud-based one—is a wise choice.
Because of the advantages that an ERP system can provide. Of these are increasing staff productivity, enhancing operational efficiency, and producing accurate reports. When it comes to implementing ERP software, the size of the company is never an issue. It may also simplify and automate important business operations, provide real-time insight across your organization, and provide the flexibility that any expanding business needs to respond to extraordinary changes in the business environment. Many factors must be considered by companies, such as the ERP software pricing scheme calculation.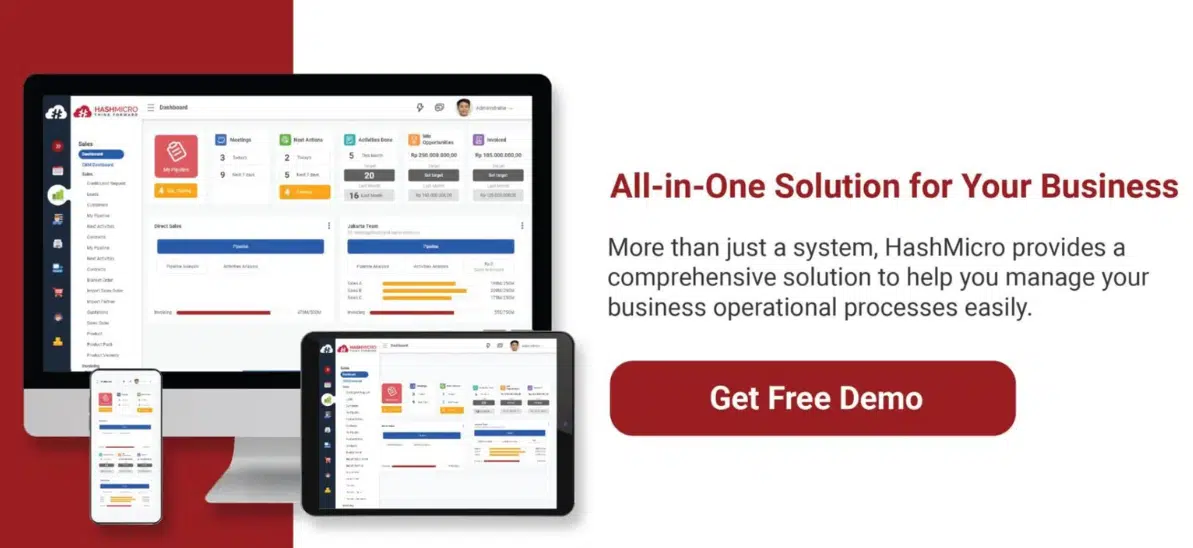 Table of Content
7 Best ERP Software for Small Business List
1. HashMicro
HashMicro, one of Singapore's leading manufacturing software solutions including integrated ERP solutions for business, supports many large and small businesses with their day-to-day operations. In 2015, HashMicro released a cloud-based ERP software to automate and simplify corporate operations. HashMicro, which has over 350 customers in Southeast Asia, is committed to being the best in automation solutions and supporting businesses in making smarter decisions.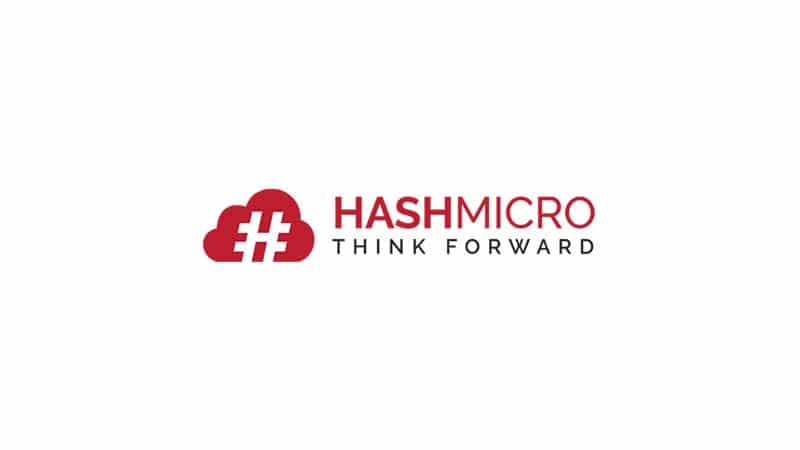 HashMicro serves a variety of businesses, and we understand that it is currently developing the technology to be relevant to a broader range of industries. It also made significant investments in reliable modules that operate effectively when purchased separately. It has advanced reporting, a user-friendly interface, and an infinite number of users. HashMicro, as a leading ERP software example, provides a variety of modules from the most comprehensive ERP package for various enterprises, that is:
With an integrated HRM Software and a complete payroll application, the HRM system can automate HR tasks and personnel administration, compute salaries and income tax, manage leave and attendance lists, process reimbursements, and other operational activities for the organization. This program includes Payroll Management, Employee Database, Expense Management, Attendance Management, Employee Contract Management, and also Leaves Management. You can download software pricing scheme calculations for your company's overview.
This comprehensive CRM module improves the success of the sales force by conveniently tracking customers, follow-ups, and also expected sales figures. Sales Pipeline Management, Sales Team Management, Revenue Forecasting, Email Marketing Management, Call Logging Management, and also Sales Report Generation are some of the functions included in this program.
The best accounting system can improve the effectiveness of sales and raise the productivity of the sales force. This comprehensive web-based Sales Software includes quantification and sales order management, multi-price list management, sales target management, payment follow-up management, sales commission management, and also in-depth analytics reporting.
2. GeniusERP
Genius ERP is a comprehensive enterprise resource planning solution designed specifically for manufacturers and also distributors. It's great for businesses that do make-to-order, engineer-to-order, custom-to-order, and also assemble-to-order work.
Accurate estimating inventory control, order management, procurement planning, and also account administration are all notable characteristics. Genius ERP streamlines difficult production management by providing additional features such as product engineering and field service.
Also read: Here are The 17 Best ERP Software in Singapore You Should Know 
3. Versa Cloud ERP
Versa Cloud ERP is designed for small businesses that require comprehensive resource planning capabilities. The program assists them in monitoring, managing, reporting, and consolidating data across inventory, revenue, and also reports.
This ERP, as a cloud-based solution, can be accessed from any location using a desktop or mobile device. It delivers real-time financial and operational data to managers, allowing them to make better decisions.
4. NetSuite ERP
NetSuite ERP is a cloud-based solution that helps thousands of enterprises gain improved visibility into their operations. The suite is a comprehensive solution for automating e-commerce, inventory management, supply chain management, financials, and also CRM.
The system includes dashboards and real-time data. It gives a real-time perspective of performance, from the highest level of consolidation down to individual transactions.
5. Oracle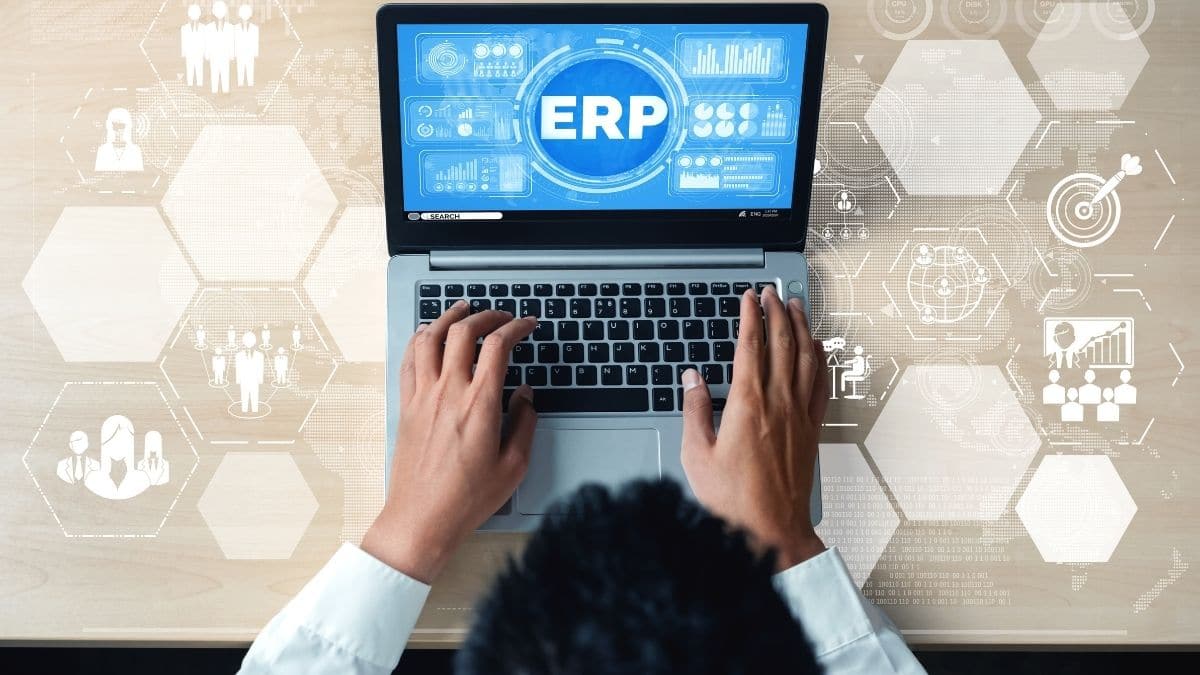 Oracle Fusion Cloud ERP is a complete solution for business process management. Material planning, financial accounting software, and also business intelligence are all part of the application suite.
To achieve a unified perspective of company workflow, you can combine the system with your existing SaaS software solutions and also use a variety of Oracle technologies.
6. Odoo
Odoo is well worth a look if you're searching for a low-cost ERP system. Without the need for additional software, this open-source solution may be utilized to streamline your entire organization.
Odoo ERP modules include those for production, inventories, projects, and also accounting. There are also over 23,000 third-party apps that work in tandem with native Odoo apps.
7. Syspro ERP
SYSPRO is a mature platform that has matured into a full-fledged solution with a history dating back to 1978.
This is an ERP solution designed to assist small to medium-sized enterprises (SMBs) in manufacturing and also distribution. The system's modular design makes it simple to customize. As needed, other features such as warehouse management and also inventory control can get implemented.
Also read: 7 Main Benefits of ERP Software in the Wholesale Industry
Conclusion
A cloud-based ERP solution takes advantage of all the benefits of cloud computing to manage your corporate resources. Your ERP vendor hosts and also manages all software tools 'in the cloud.' This allows your management team to focus on running your business rather than managing IT. 
Now you have a good understanding of the options available when seeking an ERP system for a small business. You can use ERP software from HashMicro to help you grow your business. Download ERP software pricing scheme calculation for your overview before applying it to your business. You can start HashMicro's ERP Software demo for free now.