Paper is a basic commodity that everyone is surely familiar with. Contrary to its universal presence and simple nature, papermaking involves complicated processes. Paper factory produces paper from wood pulp and other raw materials. Some paper factories are integrated, which means that the production of wood pulp and the final product is done on the same property. Now, the paper factory is included in the manufacturing factory. Which means they have a lot of things to sort out. That is where ERP can be helpful. Through the use of a single database, ERP software integrates operations like inventory management, shop floor management, human resources, order management, and customer relations to help the entire factory function efficiently. ERP optimizes all processes, enabling your business to utilize several functions without making mistakes.
ERP technology helps with production planning and scheduling while tracking raw materials. Real-time management of money and inventories reduces or completely gets rid of waste and inefficiencies. Manufacturers quickly observe enhanced workflow as staff members manage and access the information they require after deploying an ERP solution. One of those ERP solutions is Hash Core ERP from HashMicro. It is one of the most comprehensive cloud-based ERP systems with a wide selection of solutions such as accounting, CRM, HRM, procurement, inventory, and warehouse-to-manufacturing systems all in one platform. Now, these are 10 ways to drive your paper factory growth with an ERP system.
1. Eliminate Inefficiencies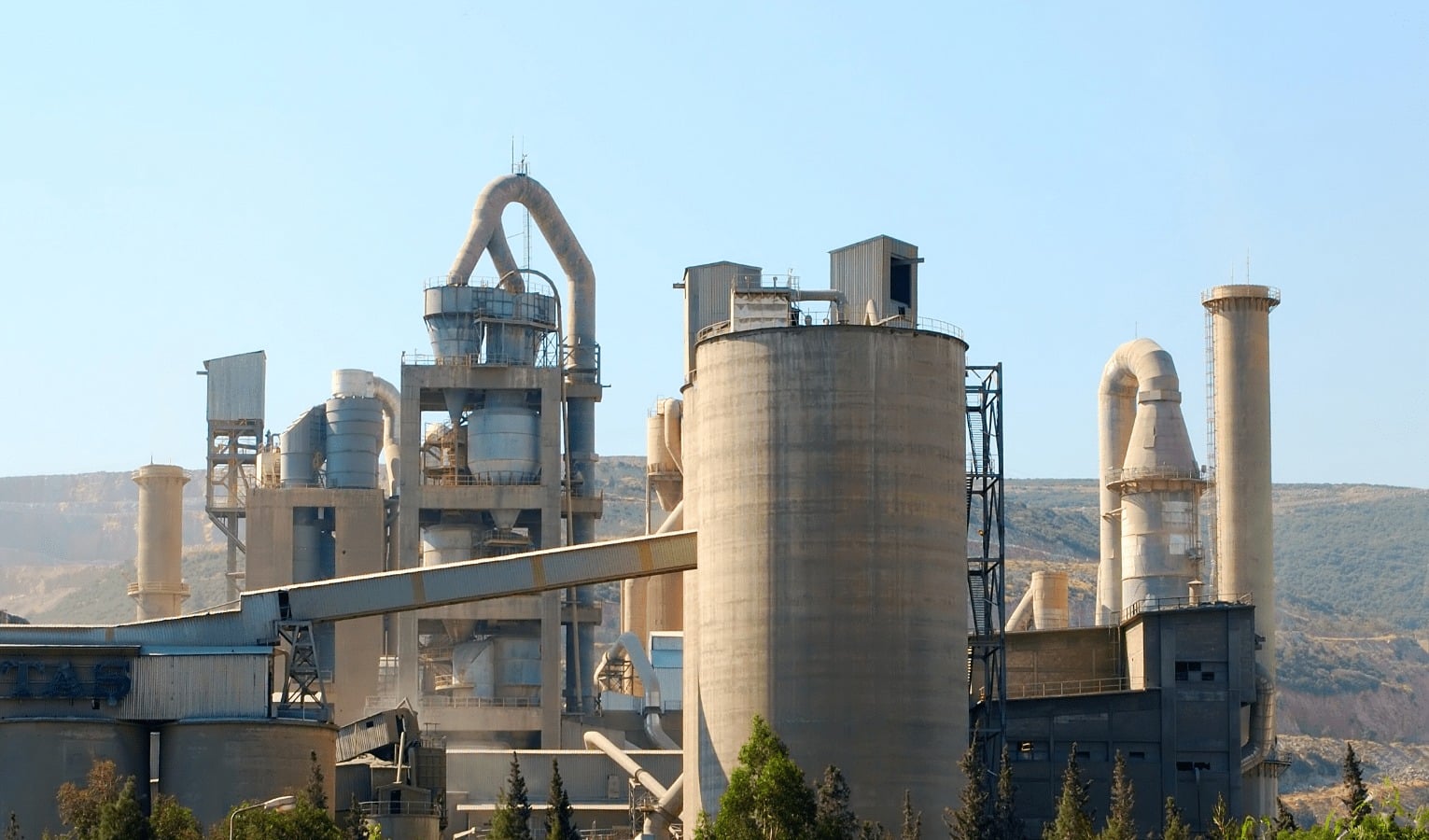 Basic administrative chores to maintain your data organized and order make up an astonishing proportion of the labor that your team performs. These activities are necessary if you want your business to remain where it is. Even if they do not directly contribute to its growth. Many of these labor- and time-intensive operations will either be automated or eliminated by an ERP. Consider the common inputs used during the typical order-to-cash process as an illustration. Your personnel may concentrate on being the talented professionals they are by handling them with an ERP so they don't have to work as data entry clerks. 
The process of keeping data in numerous locations becomes too time-consuming as firms grow and there is more information to keep track of. To get the whole image of your business, you have to spend time on your computer toggling between various apps. To find the invoice you are looking for, you have to go through filing cabinets, desk drawers, and dispersed bundles of paper. You can keep track of all of your business operations in one location with a cloud-based ERP solution. From one handy spot, you can keep track of data about your clients, orders, goods, prices, and other business processes. Without even leaving your office chair, you can view all you need to manage your business.
2. Streamline Processes with Connected Supply Chains
The majority of the fundamental data that your business manages is stored in a central location by an ERP system, which enables authorized users to easily find, retrieve, and save the data they require. This not only guarantees the accuracy of the data but also boosts productivity. Data is constantly synced in real-time with ERP, ensuring that everyone has access to the most current and pertinent files at all times. When data is manually entered or sent via email, phone, text, or in person, there is a high risk of error or inaccuracy if there are no streamlined systems in place for inter-departmental communication.
This can lessen the chance of data loss and assist stop the dissemination of false business information. Companies run the danger of increasing costs, harming their reputation, and reducing their possibility for growth every time such miscommunication takes place. And another thing, if the planning process is to minimize risks, it must be thorough and careful. To provide the biggest benefits for a company, it must be quick and decisive at the same time. By providing decision-makers with all the information they require in one location, an ERP eliminates the delay in the planning process. Executives can get busy making choices rather than planning to do so. This substantially reduces the inefficient wait in the planning process and enables businesses to go forward with assurance and agility. 
Also read: How Customized ERP Software Can Maximize Business Income?
3. Generate More Leads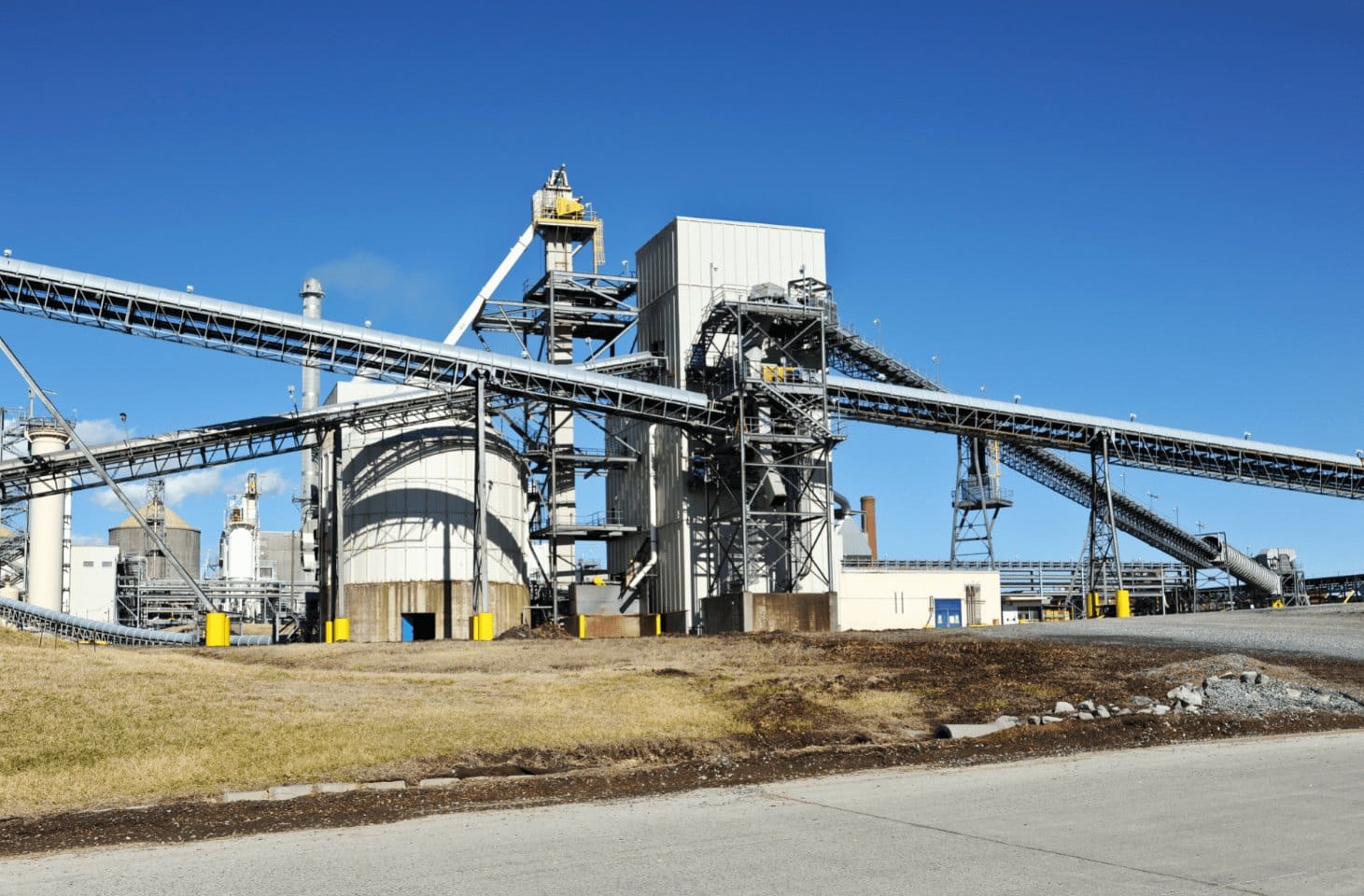 Lead generation relies on producing information and services that people consume. As opposed to traditional marketing, which requires your organization to advertise its products. This effectively cuts costs, but it also makes it difficult to coordinate across several social networking sites, email marketing, etc. When one must analyze and draw inferences from consumer behavior and assign the job to the appropriate company departments, the workload multiplies dramatically. By automating the majority of it, ERP implementation takes care of them. Thus, it relieves you of the frustration of losing business as a result of poor lead handling. 
Choosing the right leads is one of the most challenging aspects of marketing. Losses might be enormous when pursuing the incorrect paths. The quality filters incorporated by ERP services considerably lower the likelihood of lead chases being misdirected. The qualities of a healthy lead are as follows:
Expansive budget –should be stable in terms of funds.

The actual decision maker is involved.

Your services actually meet the need of the customer

Purchase in the near future
It is a difficult process to filter leads while taking all the factors into account. Implementing ERP enables you to manage this while also receiving high-quality leads.
4. Offer Exceptional Service
Enterprise resource planning systems are comprehensive, integrated platforms that can be used on-premises or in the cloud to manage all aspects of a distribution- or production-based company. Including, a paper factory. Additionally, along with your primary accounting function, ERP systems serve all facets of financial administration, human resources, supply chain management, and manufacturing.
By monitoring all facets of manufacturing, logistics, and finances, ERP systems will also offer transparency into the entire business process. Multiple departments can utilize these integrated systems, which serve as the organization's core hub for end-to-end processes and data. ERP systems and software provide several capabilities for large, medium-sized, and small organizations, as well as industry-specific adaptations.
5. Reduce Technology Costs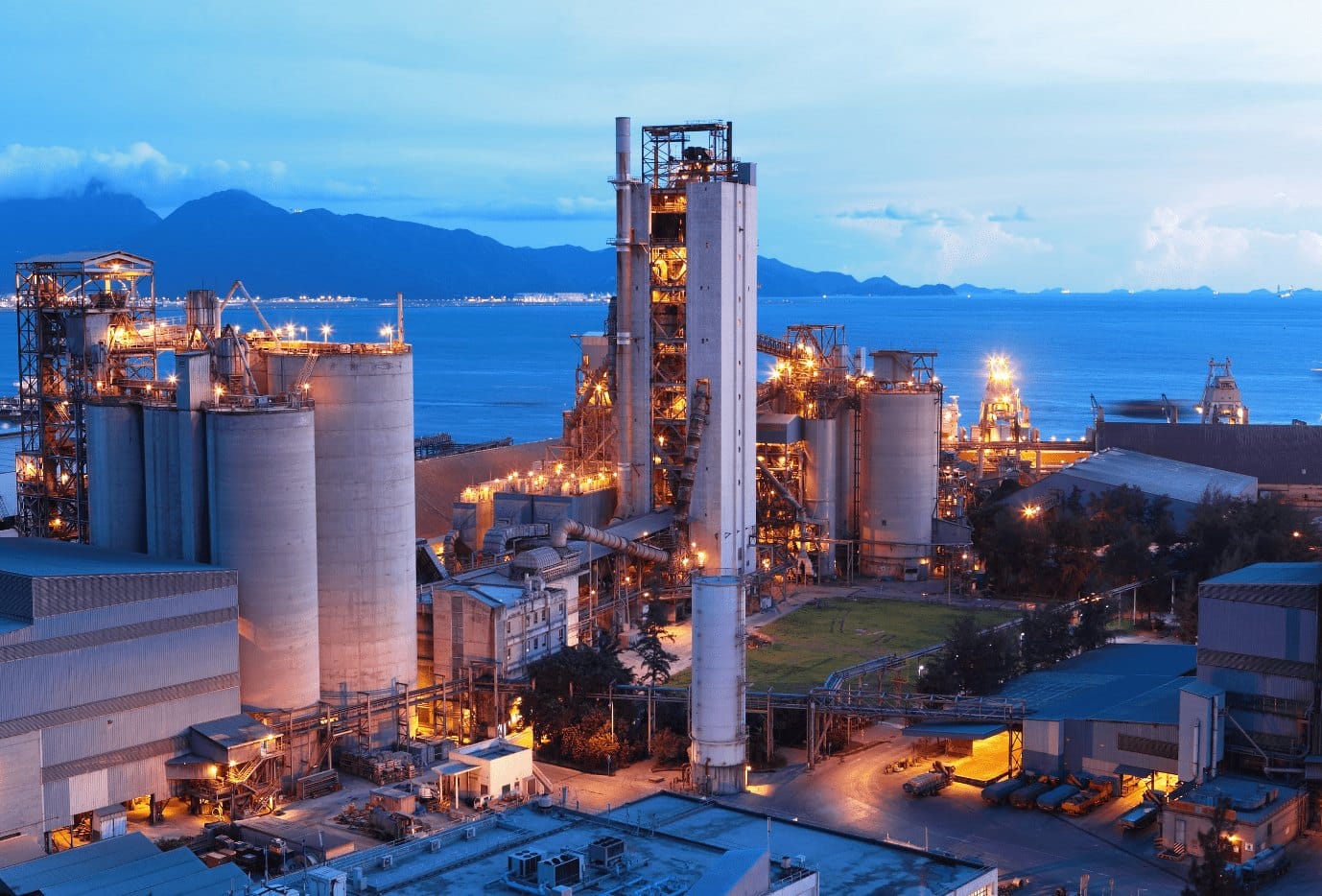 ERP significantly boosts accuracy, which promotes more effective planning and better cost management. By using ERP, human data entry is avoided as data enters the system automatically. Given the proper access rights, all the data in the paper factory is also integrated and accessible within a single system. Enabling organizations to precisely track operations and make fine-grained modifications that are just not possible with manual methods and less comprehensive software solutions.
Also, IT teams must spend a lot of time and money on maintenance expenditures and maintenance time. Not to mention, direct or indirect labor costs associated with new software acquisitions, updating current systems, adhering to licensing agreements, and training when dealing with disparate systems. 
These more traditional methods for developing corporate systems frequently eliminate the possibility of scaling, especially in terms of costs and time. ERP eliminates the requirement for many departmental programs, which get more complex and expensive as a business grows. When software and hardware systems need to be updated, patched, or replaced, routine workflow interruptions are no longer necessary thanks to the use of ERP.
6. Optimize Inventory
ERP adoption is mostly driven by the manufacturing industry, but many types of businesses can gain from its efficiencies. Getting a more thorough awareness of your supply chain and the range of your inventory is one method to do this. An ERP can assist you to match your product inventory with the present and future demands of your customers. Whether you need insight into ordering, replenishing, or reviewing supply needs.
With the use of a good ERP, you may reduce product shortages, proactively manage supply chain gaps, and better budget for inventory levels while reducing wasteful spending and purchases for things that might stay in long-term (and hence inactive) storage facilities. ERP assists you in improved tracking, waste analytics, damage assessments, and evaluations of products that are no longer necessary for your current business needs. This allows you to evaluate your inventory needs with greater accuracy.
Also read: The Necessity of POS System for Your Restaurant
7. Get Actionable Insights
Businesses having several entities, locations, currencies, languages, systems, and processes to integrate, among other factors, will need software adaptations. Which will complicate implementation and possibly necessitate multiple phases of rollout. Smart project management that considers certain numerous factors and has a solid grasp of the software's adaptability is key to ensuring that the process is driving forward as your business requires it to. 
The objective is to efficiently get the project from point A (where you are right now) to point B (where you want to be). How? By making the most of time, budget, and other resources. Without strategic direction, it can be challenging to organize tasks into priority lists and keep everything going in the right direction. Think carefully about your organization's definition of success and discuss with your implementation partner how the process might help you achieve your unique objectives and expectations. And that is how you get actionable insights from ERP software.
8. Invest in Technology
Technology advancements are altering and reshaping our cultural fabric at unprecedented rates as a result of the technology sector's explosive growth over the previous two decades. With the present technological breakthroughs, any kind of factories, including paper factories, are changing. All sizes of businesses can increase efficiency with the use of information technology. Additionally, it might lower expenses and increase profitability. Follow the most recent advancements in communications and information technology and pick the ones that are best for your paper factory. 
Finding cloud applications that are compatible with your legacy ERP software modules enables you to benefit from new technologies that are developing quickly and user paradigms that are changing. These offer complementary systems that, without fundamentally altering your paper factory processes, deliver immediate business capabilities and value.
9. Reduce Material Waste
When forecasting is off, production, planning, or distribution is inefficient, inventory waste may result. Keeping an inventory of components, raw materials, or even full items can increase the amount of waste generated during transportation and increase the risk that the product will spoil or become obsolete. Additionally, it consumes priceless warehouse space. An ERP system can assist you in reducing inventory inefficiencies by enabling you to order components as needed, make goods on schedule, and ship them out to customers. Whether you make products to order or mass-produce items in small batches, it can work effectively for you.
These kinds of operational errors frequently occur and are frustrating for businesses. They lose money, time, and effort. They can also severely impact your bottom line if they are not dealt with. All necessary data is gathered in one location by an ERP. Making comparisons and drawing reliable conclusions is made considerably simpler as a result. You can pinpoint exactly where inefficient resource use occurs inside your business and what sorts of changes are required to address it.
Also Read: How to Effectively Reduce Waste in Manufacturing
10. Conduct Preventive Maintenance
A systematic approach to building operations, preventive maintenance (sometimes known as "preventative" maintenance), tries to anticipate and stop catastrophic equipment failures before they happen. There are a few types of preventive maintenance such as; time-based preventive maintenance, condition-based monitoring, performance-based maintenance, failure-finding maintenance, and predictive maintenance. There are a few routines that facilities staff conduct. Such as; routine inspections, maintenance, and repairs on their assets to ensure they function as intended by the manufacturer. It must be done for a factory to achieve this goal. To assist you in producing accurate predictive analytics, the maintenance management platform may also be readily integrated into ERP software. 
Also Read: Total Productive Maintenance to Enhance Manufacture Business Performance
Conclusion
Because of these advantages, ERP software is still a top technological priority for the majority of manufacturing firms today. Including the paper factory. In order to attract and keep customers, there are a few things businesses of all sizes and types must do. Such as designing, producing, and delivering the highest-quality goods as quickly as possible at the lowest prices. Considering the landscape the whole manufacturing industry has gotten more competitive. An ERP system offers the framework and resources necessary for success. Even if an ERP solution won't address all of your factory's problems, choosing the right one can have a significant impact.
ERP System can be the right solution for your business. With key features such as streamlined inventory management, sales & marketing integration, and purchase request control, Hash Core ERP will help your paper factory or any other kind of manufacturing company to be even more advanced than before. Try the free demo and you will see the benefits your company gets from using Hash Core ERP by HashMicro.