If you work in the hospitality sector, you are in the right place. As we know, the hospitality industry offers not only a service to customers but more importantly, an experience. The hospitality industry is trying so hard to make their customers have a wonderful experience because in the end, their experience itself will determine whether they visit back or not on their next vacation. Now, we come to a big question: how can we ensure our customers have a wonderful experience? Of course, you must serve your customers well and provide good service for any facilities. But is it enough? The answer is no. But do not worry, ERP Hospitality software will help you out. If you're interested in using ERP Hospitality software, you can check our pricing scheme here.
Have you ever heard about ERP Hospitality software? Formerly, ERP software was only used by the manufacturing industry, eCommerce, or distribution businesses. Now, you can use ERP software for the hospitality industry as well. At least there are seven advantages you can get from ERP software for your hospitality industry, such as: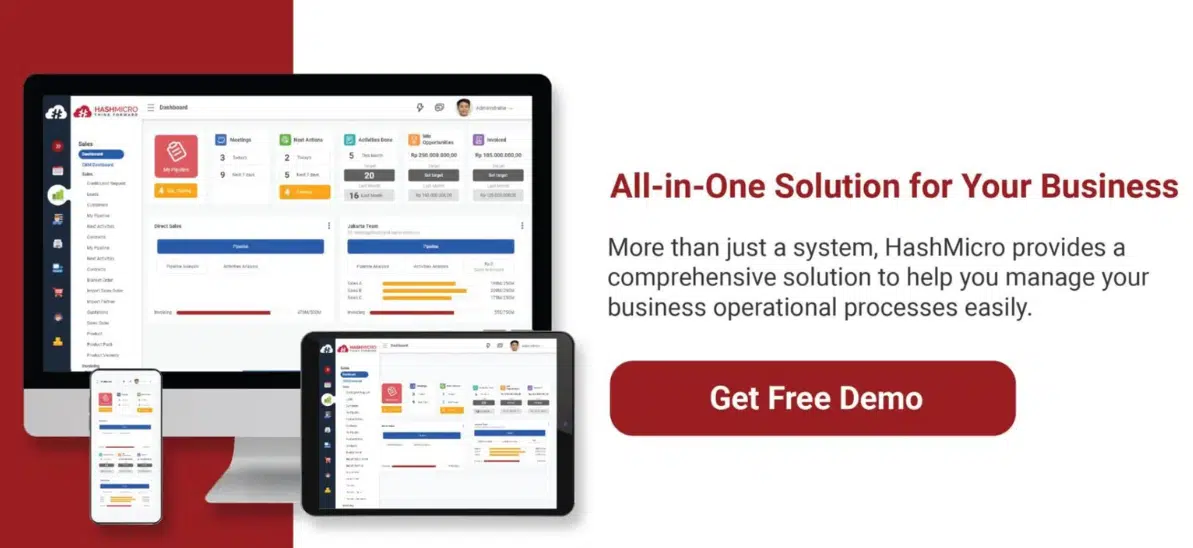 Table of Contents
Improve Customer Service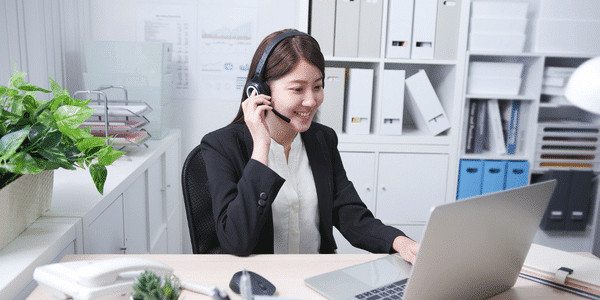 As we agreed, the hospitality industry sells experience to the customer, starting with customer service. Then, what is the correlation between ERP software and customer service? ERP software can help customer service to customize what the customer wants based on their previous visit. It makes customer service jobs more manageable when they wish to offer any services that are likely to match customers' desires. All of these functions can increase customers' loyalty and bring profit to the industry.
Also read : Different ERP Software Systems Catering Different Businesses
Centralized Management System
You may have more than one business in the hospitality industry, it can be a hotel, restaurant, spa, or massage place. It can be challenging to check the management of all businesses you have, but no more worries; with the ERP software system, you can check all of the companies you run because the ERP software will centralize all the managing tasks on one big data. It will ease the job of monitoring what has and has not been done without moving from one place to another.
Help You Build Online Presence
When you use ERP Hospitality software, you can also make your reservation feature easier. You can build your website with chatbots to interact with your customers when they want to make a reservation. It will make them feel more sure when they make a reservation because they can ask their questions through chatbots. Not only that, if your customers had their best time in your hospitality business, they can leave a good review on your web so that your web can appear on the first page of any search engine.
Implement An Effective Revenue Management System
Many hospitality industries have management systems to set prices and other features to maximize their income. That means you don't have to change your price list drastically depending on the season, and you can set your price list using ERP software to have the right price so that you will not experience any loss in any season.
Also read: 5 Benefits of CRM System for Hotels That You Must Know
The right software ERP system should be able to connect to a channel manager; why so? Because you may promote your property in the hospitality sector on many channels or even third-party booking services. ERP Hospitality software could integrate all the data to control and monitor all the reservations and inform you what kind of advertisement works to increase your hospitality business' income.
Increase Bookings
 If you want to increase your property bookings, first you have to make sure all the hotel management system works well. Revenue management and direct booking features will help you achieve this, which is why you have to ensure all the systems are working as they should be. ERP hospitality software will ease this job for you. The software itself, even can integrate all the data and make reports for you, and even the ERP hospitality software can automate all of it.
Reduce Technology Overhead
As it has been said, if you run several hospitality businesses, controlling it all will be a headache, especially the accounting and employee performance reports. But when you adopt ERP hospitality software to your system, the system will automatically make an accounting and employee performance report by itself. With this, you can have an easier way to identify and solve the problem effectively.
Conclusion 
As you can see, ERP hospitality is proven to provide good usability for customers, employees, as well as business owners. ERP hospitality not only eases you from operating your hospitality business but also maximizes your business to earn the highest profit possible. So what are you waiting for? try the free demo today!