In today's technologically advanced era, implementing a robust and reliable ERP (Enterprise Resource Planning) system is crucial for hotels and hospitality companies seeking to streamline their processes and maximize efficiency. This is why a hotel ERP system is needed. However, with numerous ERP solutions available, selecting the best one for the industry can be a daunting task.
The best ERP system for the hospitality industry should be a comprehensive, user-friendly, and data-driven solution that enhances operational efficiency and guest satisfaction while driving business growth. In this article, we will delve into the explanation about hotel ERP systems and recommend 7 of the best ERP systems for the hospitality industry. Read more to find out.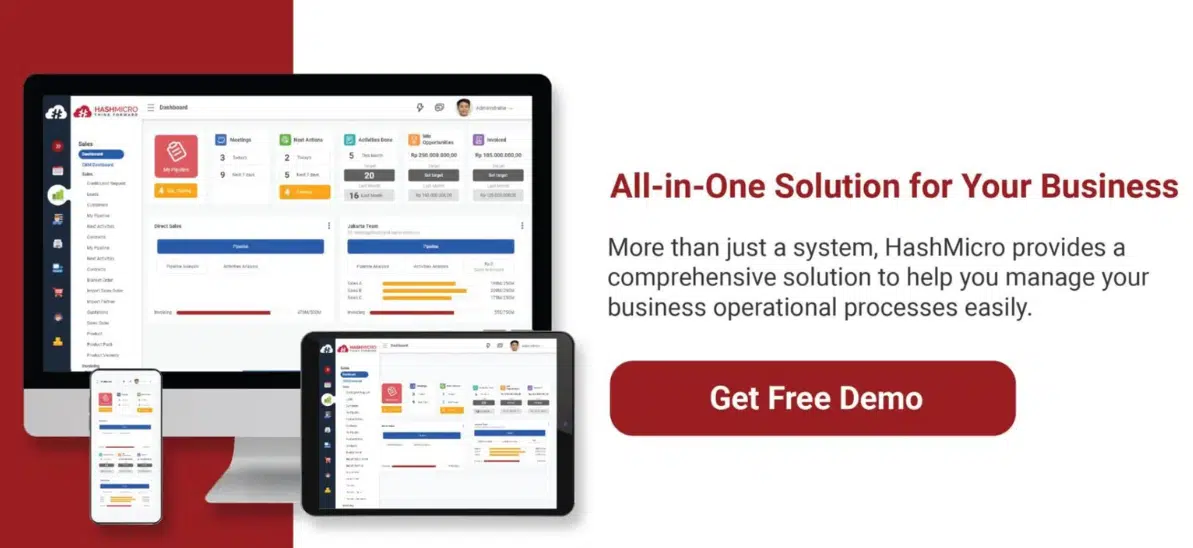 What is a Hotel ERP System?
A hotel ERP (Enterprise Resource Planning) system is a comprehensive software solution designed to streamline and automate various business processes within a hotel or hospitality company. It integrates multiple departments and functions, such as reservations, front desk operations, housekeeping, inventory management, accounting, human resources, and more, into a single unified platform. 
This system enables companies to efficiently manage their daily operations, improve guest experiences, optimize resource allocation, and gain valuable insights through data analysis. By providing a centralized platform, a hotel ERP system enhances operational efficiency and facilitates better decision-making. It ultimately helps hotels and hospitality companies deliver exceptional service to their guests while maximizing profitability.
Benefits of Utilizing a Hotel ERP System
There are plenty of benefits that come from utilizing a hotel ERP system. First, it streamlines all major hotel operations. The ERP system integrates various functions, such as reservation and housekeeping, which improves efficiency and reduces errors. Second, a hotel ERP system enhances guest experience. This is because the system enables hotels to provide personalized services based on guest history and preferences.
Third, a hotel ERP system provides valuable data and analytics that help hoteliers make informed decisions. Therefore, hotel managers can identify trends, optimize pricing, and make strategic decisions to improve performance. These three benefits are the main reasons why you should seriously consider utilizing an ERP system in your hotel.
Hotel ERP System Recommendation
Below we offer a list of top 7 hotel ERP systems for your companies' benefit. Each has its own strengths and weaknesses. Therefore, you can adjust the software you choose with your companies' needs and goals accordingly.
Hash Core ERP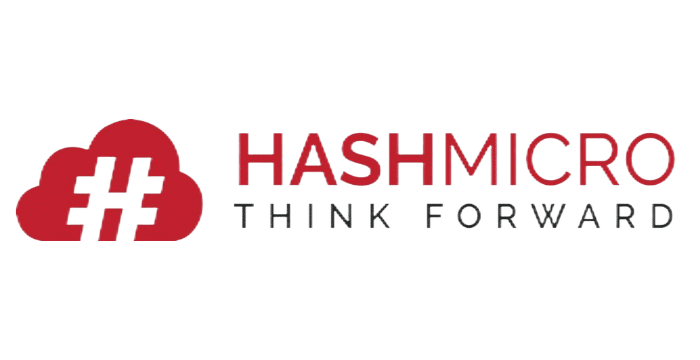 HashMicro's Hash Core ERP offers a range of modules and features tailored to meet the unique needs of the hotel industry. These include housekeeping management, maintenance scheduling, inventory control, point-of-sale (POS), accounting, and financial management.  It also provides hotels with a centralized platform to manage reservations, front desk operations, guest profiles, and room assignments.
Another standout feature of Hash Core ERP is its real-time reporting and analytics capabilities. It gives valuable insights into a hotel's performance, identifies trends, and makes data-driven decisions to drive business growth. Additionally, the system has a user-friendly interface and intuitive navigation. HashMicro's software ensures a smooth and efficient operation that saves time and boosts productivity. 
Oracle Hospitality OPERA Cloud
This cloud-based hotel management system offers a comprehensive suite of tools for property management, reservations, guest services, and more. It provides robust functionality and scalability for hotels of all sizes. Oracle Hospital OPERA Cloud offers features like guest profiles, preferences tracking, and targeted marketing campaigns. This enables hotels to tailor their services to meet individual guest needs and preferences.
Sage Intacct
Sage Intacct is a renowned cloud-based financial management system that provides accounting and financial solutions for businesses across various industries. This includes the hospitality sector. Sage Intacct has comprehensive features and advanced capabilities. Some of its key strengths are its scalability and flexibility.
Acumatica
Acumatica is a versatile and comprehensive cloud-based ERP system that caters to the unique requirements of the hotel industry. One of the standout features of Acumatica is its mobile accessibility. The system can be accessed from any device with an internet connection, enabling hotel staff to manage operations on the go. This flexibility enhances productivity and efficiency.
IFS Applications
IFS Applications is a robust ERP system that offers an integrated suite of modules for hotel management. This includes reservations, maintenance, finance, and human resources. It also has sufficient financial management capabilities. This system provides comprehensive tools for budgeting and accounting. Ultimately, it allows hotel companies to gain real-time visibility into their financial performance.
Cloudbeds
Cloudbeds is another hotel ERP system that offers a comprehensive suite of features. One of its advantages is its powerful property management system (PMS), which enables seamless management of reservations, guest profiles, and check-ins/check-outs. It also has channel management capabilities, allowing hotels to easily manage online distribution channels and maximize their online visibility.
RMS Cloud
RMS Cloud is a cloud-based hotel ERP system that offers comprehensive revenue management features. These features enable hotels to maximize their pricing strategies and optimize revenue streams. This system also offers integrated housekeeping and maintenance management tools. It provides real-time updates on housekeeping tasks and room statuses, which allows hoteliers to maintain a high level of guest satisfaction.
Conclusion
In conclusion, choosing the best ERP system for the hospitality industry is a critical decision that can significantly impact a company's operational efficiency, guest satisfaction, and overall success. By considering the different features each system has, companies can identify the ERP system that aligns best with their specific needs and goals.
Ultimately, the best ERP system for the hospitality industry is a strategic tool that enhances efficiency, profitability, and guest satisfaction. HashMicro's Hospitality offers integration of all important features as well as a user-friendly interface. By selecting this reliable and comprehensive solution, you can position your company for long-term success in the highly competitive hospitality industry. Schedule a free demo now.