Upselling is a sales tactic that encourages clients to purchase a more expensive version of a product than they initially intended. Because recruiting new clients can be significantly more expensive than selling to existing customers, businesses frequently adopt upselling tactics to enhance sales earnings. For instance, a salesperson could compare a vehicle's luxury and base models or highlight the advantages of an improved computer with a speedier hard drive.
Upselling and cross-selling are sometimes mistaken or used interchangeably, even though they are two completely different techniques. In contrast to upselling, cross-selling is a technique that provides buyers with complementary products at the point of purchase. This article will focus on discussing upselling. In addition, this article will also offer a tool recommendation that can help the sales process, that is HashMicro's CRM Software.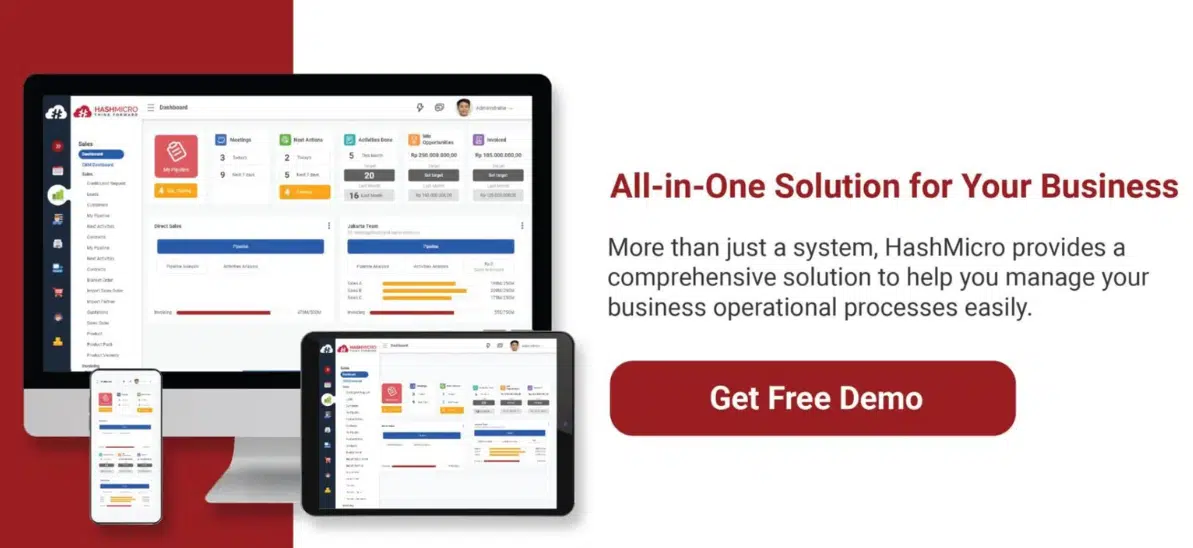 Table of Content
The Procedures Involved in Upselling
Performing upselling techniques is not easy. A salesperson must have the knowledge and experience to capture the interest of their customers. A CRM System is one tool that can help execute this strategy. CRM allows users to focus on their company's interactions with individuals, such as customers, service recipients, coworkers, and suppliers. In addition, salespeople must pay attention to the following for their upselling approach to be successful:
Building trust and loyalty with customers
Upselling should be a two-way street where clients get more value for their loyalty and trust. People often think of upselling as a used car salesman trying to sell them a sports vehicle when they need something practical. Instead, salespeople should develop reciprocal relationships and encourage consumer loyalty. That is why you need to act like a consultant instead of a salesperson. To do that, you must know your products, make suggestions based on customer preferences, and make customer service a priority.  
Know your client and their requirements
Upselling requires understanding client needs and wants to build trust. Listening to prospective buyers is one way to do this. Clients often call sales employees and ask about specific features and perks. This is the information you want, given to you voluntarily. Personal familiarity with the items and services they market can also help. This helps them imagine themselves in the client's perspective and anticipate wants.
Gather and analyze customer data and history for further information. Using sales automation and analytics tools helps engage and understand existing customers. You can use this information to provide individualized customer service and offers. One Salesforce survey indicated that customers are happy to provide personal data for personalized deals and offers and are more loyal to organizations.
Formulating appropriate suggestions
Clients can lose interest if offered things and services they do not desire or need. Utilizing your knowledge about the client, you must make the best possible recommendations to upsell successfully. That is why you must pay attention to the customer's wants and needs. Additionally, you have to ensure that you don't oversell or recommend overly expensive upgrades.
Why is Upselling Crucial?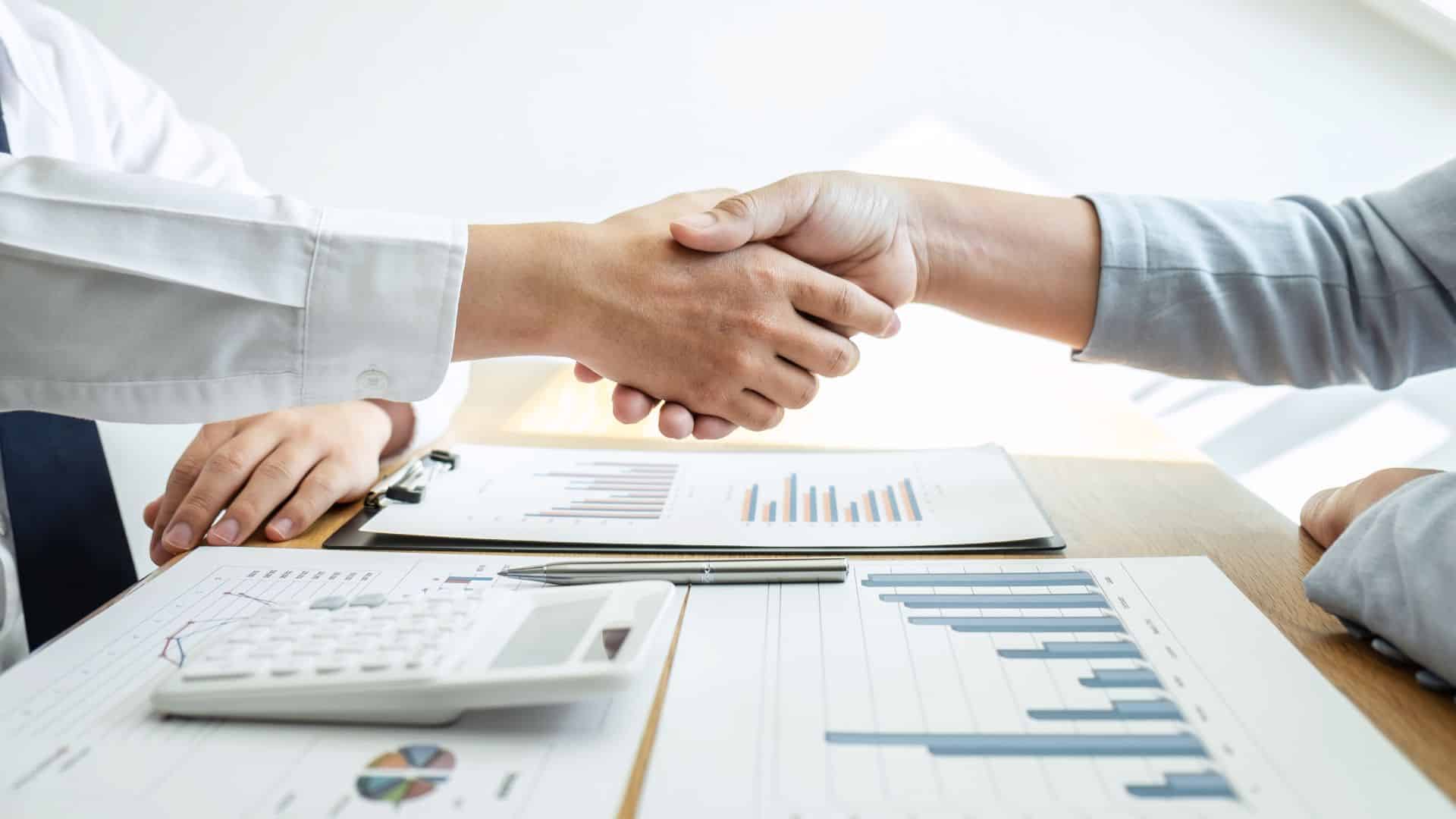 Upselling is important since it helps businesses provide value for their consumers while also benefiting the businesses themselves. Upselling is when a company sells additional items or services to an existing client to increase the value of those customers' existing purchases or solve an issue that the customer is experiencing. Not only does this result in more revenue, but it also results in improved connections that last over the long term.
Also read: Business Growth: How ERP Software Can Help Start-ups
Understanding Upselling Opportunities
The ideal upsell customers are those with the highest engagement level with your products and services. Upselling is predicated on expanding relationships with existing customers, necessitating regular contact with clients to determine their current state and assess their needs. This can involve a variety of techniques, including:
Ask clients

open-ended inquiries

and actively listen to their responses when they discuss their needs.

Consider whether a product or service is already available on the market.

If it is, how can it be improved, and is it possible to create one?

Determine whether there are ways to enhance your existing product.

Analyze your revenue sources.  Understanding where your firm earns the most money will help you determine your client's demands and how to upsell in the most strategic manner.

Determine what your target market segment can utilize and afford.  For instance, if you sell software to college students, there may not be many possibilities to upsell them the business suite. Alternatively, you might offer a student discount on a more inclusive package.

Look at customer data across departments.  Depending on their needs, several contacts inside a corporation are assigned to customers. Each of these contacts will contain information on the individual.

Learn more about your customers by utilizing web resources, such as customer reviews, social media interactions, page visits, shares, and more.

Upselling should occur relatively naturally to solve an issue or satisfy a need. The most efficient strategy to uncover upselling possibilities is to remain knowledgeable about clients' needs from multiple perspectives.
Upselling Strategies
Opportunities for upselling might occur from a variety of settings. In order to assure customer enjoyment and maximize success, businesses adopt a wide array of strategies. Some suggested ways include:
Deliver what you promise. Customer happiness is essential to upselling, and delivering on any promise you've made – sending an email or fixing a service issue – is a significant part.

Communicate the value to all parties. It's easy to miss stakeholders who aren't your primary contact. Even if you have conveyed the matter to some stakeholders, you must ensure that every client is aware of the benefits made for them.

Upselling as a component of a resolution to a customer service problem. After a problem has been fixed, upselling and cross-selling can be utilized to improve the situation further.

Maintain your existing clients. Existing customer relationships must always be nurtured and maintained, regardless of the sales activity conducted. This contributes to establishing trust and loyalty.

Eliminate the risk. When a free trial or money-back guarantee is offered, people are more inclined to purchase your product and have faith in it.

Consider time-based issues. Remind customers of problems they've encountered in the past or how your products and services help prevent or ameliorate potential issues.

Utilize sales analytics and automation. The purpose of sales and analytics software is to facilitate interaction with clients and record all pertinent data.
Maintaining Good Relations with Customers
Upselling is an innovative sales tactic for generating additional money while maintaining client connections. Customers should receive added value in exchange for a higher purchase or commitment. You must know your consumers well for successful upselling, acquire and maintain their trust, and offer relevant recommendations. While there are a variety of upselling tactics and approaches to finding upselling opportunities, understanding the customer's needs and experience lies at the heart of each.
Also read: Evade These 7 CRM Mistakes by Implementing CRM System
Conclusion
A salesperson can use upselling techniques at any time as needed. However, in applying this technique, the seller must pay attention to the approach, price, product excellence, and consumer approach. Successful upselling requires skills a salesperson can acquire through training in the proper techniques. Salespeople can use upsell strategies to create additional cash without alienating their clients if they have the necessary experience and training.
To successfully use the upselling strategy, you need to know your customers and predict their future behavior. A CRM System will help you gather and segment your customer's data, so you can easily follow their behavior patterns and understand them better. HashMicro provides you with CRM System Software that can automate your company's sales pipelines, giving you more qualified leads and deals. Try HashMicro's CRM System Software demo by filling in the form.