The significance of retail businesses in the consumer's daily routine nowadays cannot be taken for granted. Buying goods such as clothing, groceries, and medicines is only possible thanks to the role of retailers. By definition, businesses in the retail sector deal with the sale of goods and services which customers can use immediately. Though retail transactions traditionally take place in-store, most retail businesses nowadays also offer online transactions. Retail businesses aim to provide many different goods and services in the most convenient way for the customer, and in modern times it usually means digitizing their business to ease customers' buying experience with the help of an ERP system for their retail business. 
Keeping up with the ever-changing customer demands, technology improvements, and managing the business front of a retail company is surely challenging. That is why most retail businesses support their digitalization by using an ERP system for retail. ERP is an all-encompassing automation tool that assists enterprises in their operational tasks front-to-back. For retailers, it includes supply chain, items procurement, customer service, accounting, and more. Most providers have an ERP system for retail, but only HashMicro Retail Innovation can offer comprehensive support with a pricing scheme that will not blow your budget. In this article, we will explore the aspects that separate a good ERP system and the best one. Continue reading to find out more!
Also read: 7 Reasons Why Big Retail Industry Needs ERP Software
What is an ERP system? 
ERP system for retail is software specific for the retail industry and is based on a broader system called ERP. To explain it briefly, Enterprise Resource Planning System or ERP system is software created to manage and integrate many operational activities in a company. ERP system has been proven to increase businesses' effectiveness and create better customer services, which leads to growth in profits and satisfaction from all stakeholders involved. At first, only big enterprises use ERP systems. However, there are more and more companies of all sizes that have utilized ERP system's help as ERP becomes more accessible. It is a worthy investment for any type of business because the system can replace the dreary manual administrative tasks with smart automation help. As a result, human errors like double input, lost documents, or team miscommunication are reduced significantly. Right now, the provider with the most comprehensive set of ERP systems is HashMicro. Check out the pricing scheme for HashMicro CORE ERP system and see the best price-to-feature values you can get for your company. 
Features of ERP System
The first thing to consider before deciding on an ERP system to invest in is to see the features they offer. It should fulfil your business needs, solve your business problems, and be easy to use to your liking. Your ERP system for retail should adapt to your business instead of you adapting to the software. This means that the features they offer must be able to support the retail process. It would be counterproductive to the purpose of the software itself if it is filled with high-tech features but cannot automate the right type of business operational process. Comparing different software features can help you get a better idea of which system is the best for you. These are the four must-have features a great ERP system for retail should have:
Automatic

supply chain management

Intuitive dashboard with a centralized database

Streamlined accounting for cost control

Marketing and sales management
Integration of ERP System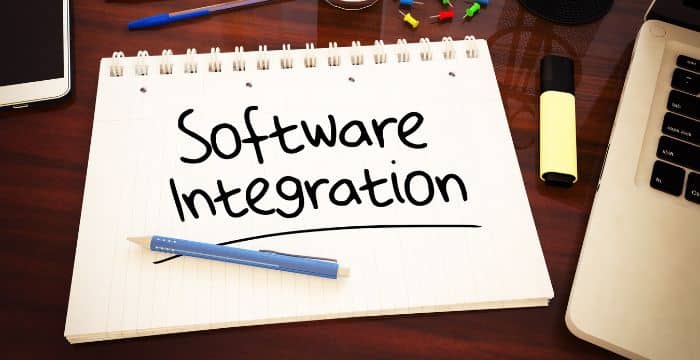 How well the enterprise resource planning system connects with the other software solutions your organization utilizes is the next factor to think about when deciding how to choose the finest ERP software. Your system must not only be able to fulfil the important needs but also go beyond it. There are other systems that would be nice to have as a supporting system for your business operations. Therefore, you need to find an ERP system that you can integrate with other retail-related systems. These are the four systems you might want to consider integrating with your CORE ERP or with your existing software:
As a retail business, inventory is the heart of your business. If it does not run smoothly, you will not complete your orders in time and your customers will not be satisfied. Oftentimes in retail businesses, the problem with inventory is regarding inefficient use of space and difficulty in tracking the goods. HashMicro Inventory Management System can be the solution to this problem. HashMicro's software for inventory is equipped with features such as stock age analysis to track the expiration date on your goods, which is important for goods with limited consumption time like pharmaceuticals and groceries. Furthermore, it can forecast inventory and notify you when your stock is running low and automatically reorder them. Lastly, it can also track the movements of your inventory between locations with serial numbers and barcode tracking. All of these features are beneficial to optimize storage, reduce waste, and increase sales.
Another crucial part of a retail business is POS. POS or Point of Service is the end process of retail, and how you conduct it is a reflection of your business as a whole. Customer satisfaction and easy management are the two most important things when it comes to POS. HashMicro recognizes this importance and developed HashMicro POS-Retail. Engineered especially for retail businesses, it is filled with beneficial features that let you update & synchronize the price list between all stores, organize all returns or cancelled orders, and manage loyalty & rewards programs for your customers. POS-retail is a complementary system that would also increase your sales and profits by streamlining all of the customer-facing management.
Another system integration that would highly optimize your business management is the Account Software. Granted, many software usually comes with an automatic accounting feature. However, integration with HashMicro Accounting Software can make your finance operations so much easier. It reduces the time it takes to do accounting procedures like bookkeeping, asset depreciation calculations, and more. The accuracy of your reports will also increase because the analysis and reports are created automatically by the system. You can keep track of your company's financial state in real-time including income, cash balances, accounts receivables, accounts payables, and more, as well as figure out the best plan moving forward to keep your company's profits high.      
Procurement and purchasing management
Coordinating purchasing between various different departments and locations can be a challenge for big retail companies. Not to mention for retail companies that make their own goods instead of sourcing them, procuring each material on their own is very complicated. With Procurement Management Software, the procurement process becomes simple and efficient. HashMicro Procurement System can assist you in all stages of the procurement process. Making a formal purchase to the PR team can take less time since all you need to do is input the price, quantity, and time frame, and then you can let the system do the job for you. Furthermore, you can reduce even more time since you can approve or disapprove purchase requests in just one click. HashMicro Procurement System also has a vendor rating feature where you can narrow down the best vendors for you in terms of price and value based on a matrix customized just for you. With procurement software, you can ensure that your retail business stays on track and your budget stays low.
Personalizing customer experiences and staying in touch with them through communication can go a long way to keep your customers around. In the world of retail, personalized customer experiences can be the selling point that drives them to buy from the same brand again and again. A CRM, or Customer Relationship Management System, is software that can help you organize customer data so you can continue or start communicating with them in a way that's genuine, engaging, and effective. Moreover, CRM software also has robust features such as automatic marketing management. This feature lets you create customized marketing content and send them to segmented leads and customers to get maximum results. You can also keep track of all customers' purchase history with your brand. You can easily get information on how often they buy from you and what items they usually buy, which will be very advantageous to curate personal offers and rewards. Some CRM Software like HashMicro CRM-sales also has a loyalty program management feature where you can manage customer points and directly sync them to the POS system.
Also read: Office Automation: Maximizing Profit with Technology Integration
Vendor Reputation
Other than the software itself, choosing an ERP system is also about picking the right provider. You ought to pay attention to the vendor's reputation for good quality and dependable products. The provider you choose will be in charge of understanding your company's needs, installing and configuring the software according to those needs, transferring your data from your existing ERP database, training your staff, and providing ongoing application management and support. That is why your vendor must have expertise in developing ERP software as well as installing and managing the product. 
If your software provider does not have a good track record, it would cause concerns about how well your software will run. Moreover, your vendor must also have a broad knowledge of your industries. This is a requirement to pinpoint the common problems companies usually face and how their system could solve those problems. Do not be afraid to look for information, reach out to other clients, and check existing reviews. There are a lot of resources available regarding how other clients feel about the service and the ERP system itself.
Implementation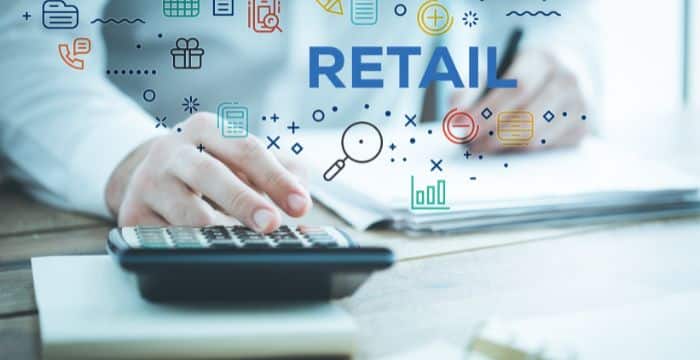 An ERP system is complex software you cannot put together on your own. The implementation process will require time and effort, some could be more complicated than others. Your employees will also need training in order to know how to operate it on a day-to-day basis. Your IT team might also be the one doing the maintenance if there are any problems. This is why you need to choose an ERP system that is fairly straightforward to use. If it's difficult to find really easy ERP system implementations, then you need to find software with advantages that will make the implementation worth it, such as a dedicated maintenance team that will help with your ERP system problems whenever you need it. 
It is crucial that you have a designated team for implementation who can work with your software provider throughout the implementation process. This team will dedicate some time to fully understand how the implementation process will go, be it the timeframe or the tasks. Furthermore, they will also evaluate the deployment, the set-up, and how the system runs after the implementation is finished. If your chosen vendor has great customer service, they will surely assist your team throughout all of these stages. 
Real-Time Reports and Analytics
In a fast-moving business, you need a system that supports real-time updates in a centralized system. When you can automatically access information, you will be able to focus on the quality of their work. ERP integrates with every facet of your operations so you can get real-time reports on your business operations. The capacity to generate reports and analytics is a typical feature of ERP systems. Most systems also provide users with the flexibility to modify current reports or build whole new ones. Additionally, getting a cloud-based ERP would make it even easier to work together cross-device. Getting real-time reports and analytics will make recapping company performance easier and you can ultimately save costs with financial analytics.
Also read: A Guide About Marketing Analytics, Toolkits, and Why It's Important
Remote Controlling with Full Operational Visibility 
Ever since the emergence of COVID-19, the ways people conduct business has changed significantly to shift more towards remote working. Businesses must ensure that demands are still fulfilled and operations run smoothly by being adaptive to changes. Your ERP system must be able to update progress as well as access your data both offline and online. The ability to store everything in a centralized dashboard is also a plus. With full internal control, businesses can have a clearer picture of operational performance. This includes the allocation of resources, employee performance, and distribution of goods. ERP also allows for a more streamlined data organization, which lets all team members stay updated on the same information regardless of where they are and reduce manual data inputs. 
Conclusion 
The retail business consists of complicated processes that require an automation tool to improve its efficiency. Although cheap software exists, an ERP system is more robust and comprehensive. ERP system for retail can combine all retail processes into one so that information flows more smoothly. If you are planning to expand your business or looking to increase operational performance, ERP is a worthwhile investment. The best ERP system for retail can give you features such as an automatic supply chain, streamlined accounting, and extensive analytics reports.
Hash Retail Innovation is the most comprehensive ERP system for retail that is available in the market today. It is the best software you could get to optimize stock control, increase employee productivity, cultivate better customer relationships, and monitor the company's financial performance. With HashMicro, you can join 1750+ companies who had improved their operational management with ERP software. Check out the pricing scheme for Hash Retail Innovation here, or set up a free product tour and consultation with the best in-house business experts to help you grow your retail business further.