One kind of retail business is supermarket. A retail firm sells items or services to consumers for personal use rather than resale. Supermarket is also a market that has the characteristics of intense competition. With high turnover rates and poor margins, every transaction counts. As a result, management demands an ERP Retail System for Supermarkets to aid in the centralization of information and the development of efficiency and sales. The supermarket system provides easy access to increase the store's effectiveness. But, before choosing a system for your supermarket, you can download the ERP Retail software pricing scheme from HashMicro.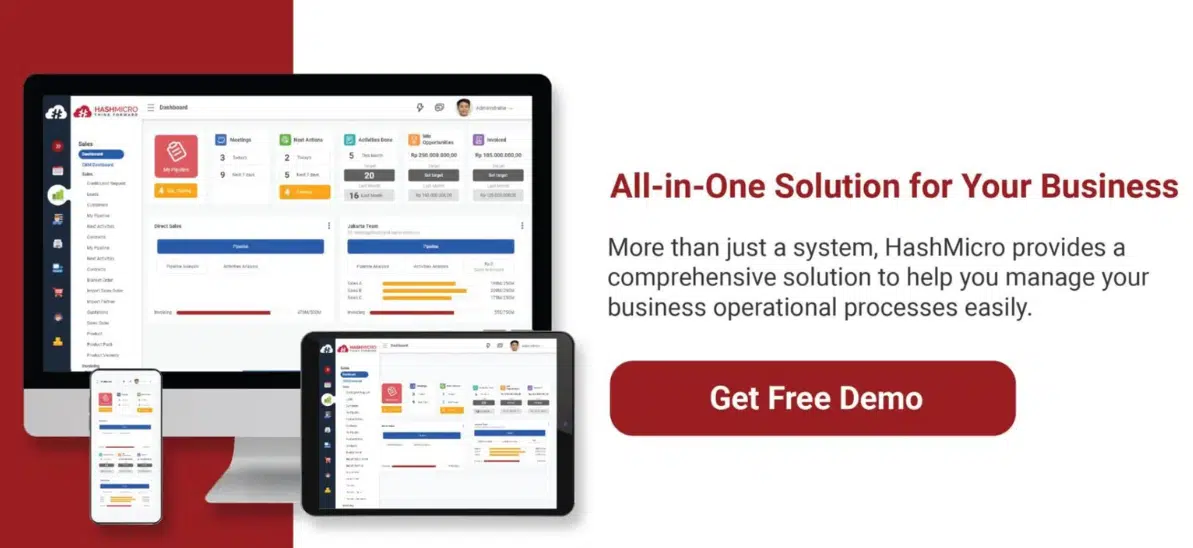 What is Supermarket?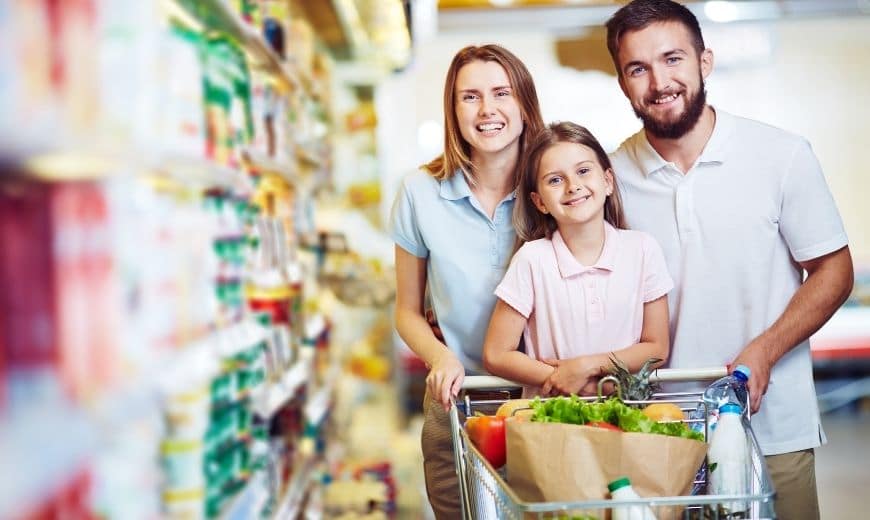 According to Dictionary.com, supermarket is a large retail market that sells food and other household goods and that is usually operated on a self-service basis. It is a large retail store operated on a self-service basis, selling groceries, fresh produce, meat, bakery and dairy products, and sometimes an assortment of nonfood goods.Supermarkets are often chain stores that have their supply from the parent company's distribution centers, increasing opportunities for economies of scale. Supermarkets typically offer things at low prices by using their purchasing power to obtain goods from producers at lower prices than smaller retailers can. 
Related Articles : 7 Reasons Why ERP System for Supermarkets Is Essential
4 Major Supermarket Management Issues and How to Solve It
It is never easy to manage a store. Anything is possible, and loss is unavoidable. Knowing the challenges of store management is one technique to assist you in having suitable management.
1. Too many products, difficult to manage.
Every supermarket stocks hundreds of different items. As a result, it is difficult for business owners to recall all of the accessible products. However, you can control all elements of your business using a barcode scanner and receipt printer that syncs with the software. Many consumers no longer have to rely on supermarket sales books for income and loss information because of advances in technology. Create barcodes and QR codes on products automatically with the most complete barcode system from HashMicro!
2. Payment is slow and takes longer when it is crowded.
Not only are there various variations, but each item has multiple versions and categories. Furthermore, each product has a distinct pricing for each category. If the supermarket management does not manage it properly, it will result in financial losses. Not to mention that when people come in to buy a lot at once and wait in line to pay, you may recall an incorrect price because you are pressed to pay quickly. If you have supermarket management software, all you need to do is utilize a barcode scanner "heading" to get product information and pricing. The total amount will also be computed automatically, and a thorough invoice will be produced. 
3. Goods are available or out of stock, easy to lose
Failure to manage inventory not only reduces revenue due to loss of customers, but besides that, many items in the grocery store are very small. You also cannot control things that damage or steal your product. Don't worry, once you have a POS, you will have complete inventory of each item in the palm of your hand. In the POS administration section, the inventory number of each product will appear. You can manage your store purchases & cash control with real-time updates from anywhere at any time with the best POS System from HashMicro.
4. Hard to track the sales whether it's profit or lose.
When the store is busy, supermarket sales books might be confusing since you may miss some things. Although it is impossible to control items and pricing, calculating profit and loss figures is also challenging. Customers in supermarkets frequently purchase multiple things. This makes it difficult for business owners to determine how much of their income is related to their profit and loss. By using the POS system from HashMicro, you are able to have accurate sales reporting.
Conclusion
These are some of the issues that supermarkets encounter, as well as the ERP solutions that they require. It is critical for supermarket operators to prepare to use the ERP system immediately. It aims to ensure that the company runs smoothly and efficiently. With Hash Retail Innovation, you may have more control over your retail operation. Manage inventory and warehouse, improve customer satisfaction, and generate precise sales reports from each location in seconds. All of the features featured can improve the efficiency of business operations, and also result in higher earnings. You can start HashMicro's ERP Software demo for free now.