The banking industry is one of the biggest industries to date with thousands to millions of customers. With a large customer base, implementing banking software in companies related to this industry has become mandatory. Doing all banking activities manually is something that can be nearly impossible to do. Therefore, it is essential for banks to implement banking software to make banking activities more efficient.
One of the software that banks can use to improve financial services is CRM Software. CRM software that you can get at a competitive price to improve your customer management is HashMicro Customer Relationship Management Software. 
HashMicro CRM software can help banks build sustainable relationships and interact better with their customers. A communication process between customers and the company will be good when there is something personalized in the interaction.
This is how CRM comes in to help banks by collecting customer data. This way, when you want to interact with your customers, you can bring up new and relevant information even though you do not know them personally. Before we dive into other benefits CRM software can offer, let us first understand the basics of banking software.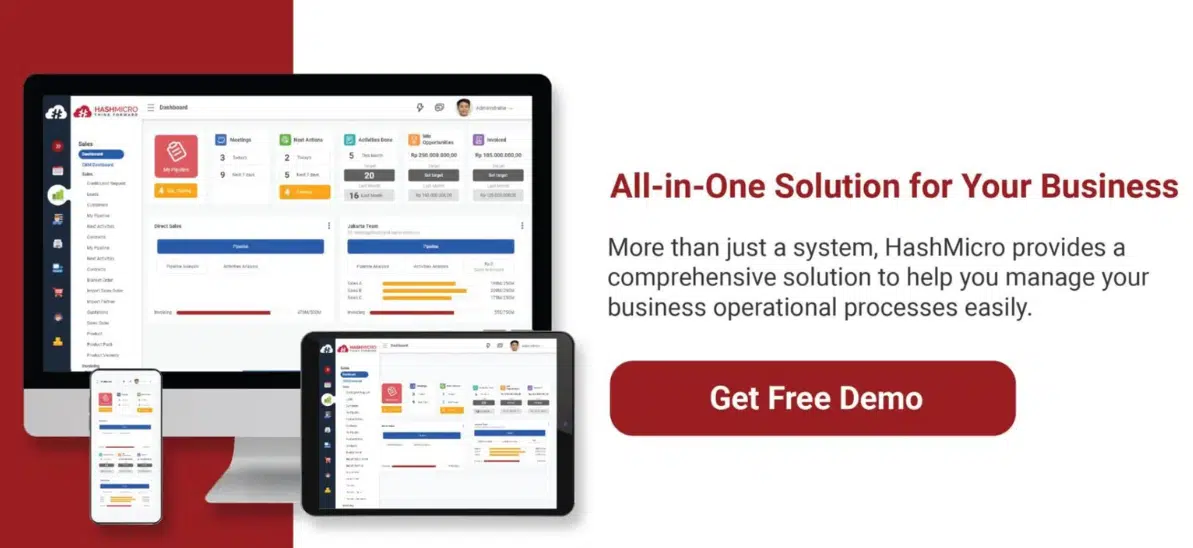 Table of Contents
What is Banking Software?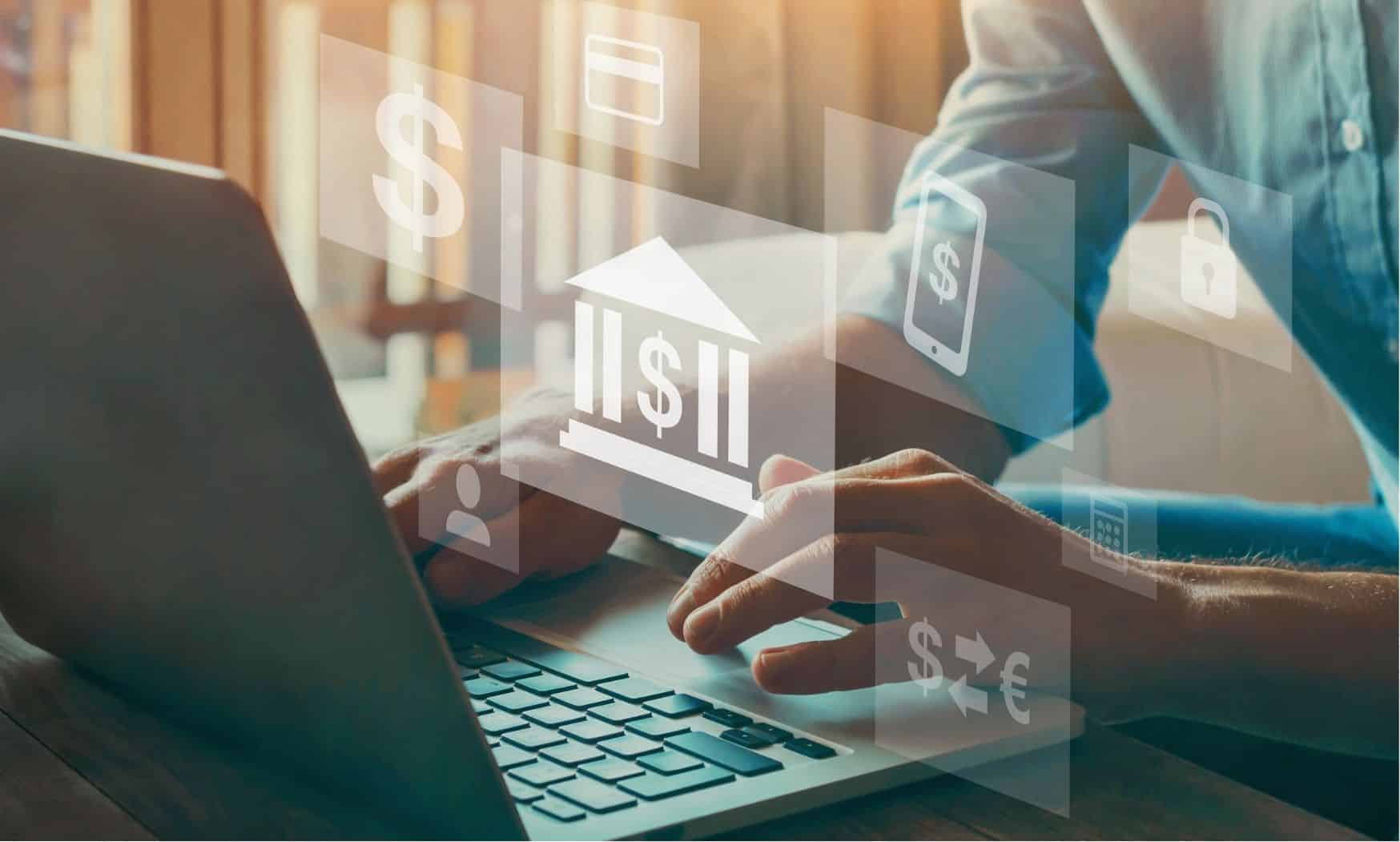 Banking software is a software company applied in the banking industry to provide and manage their financial products. It often refers to the core banking software and its interfaces, which allow retail banks to connect to modular software and other interbank networks.
In investment banking, software usually refers to the trading software used to access capital markets. However, in commercial banking, this software is used to manage relationships with customers and ensure that their service is running smoothly. This software can consist of several modules depending on the company's needs, such as accounting, CRM, and more.
Why Do You Need Banking Software?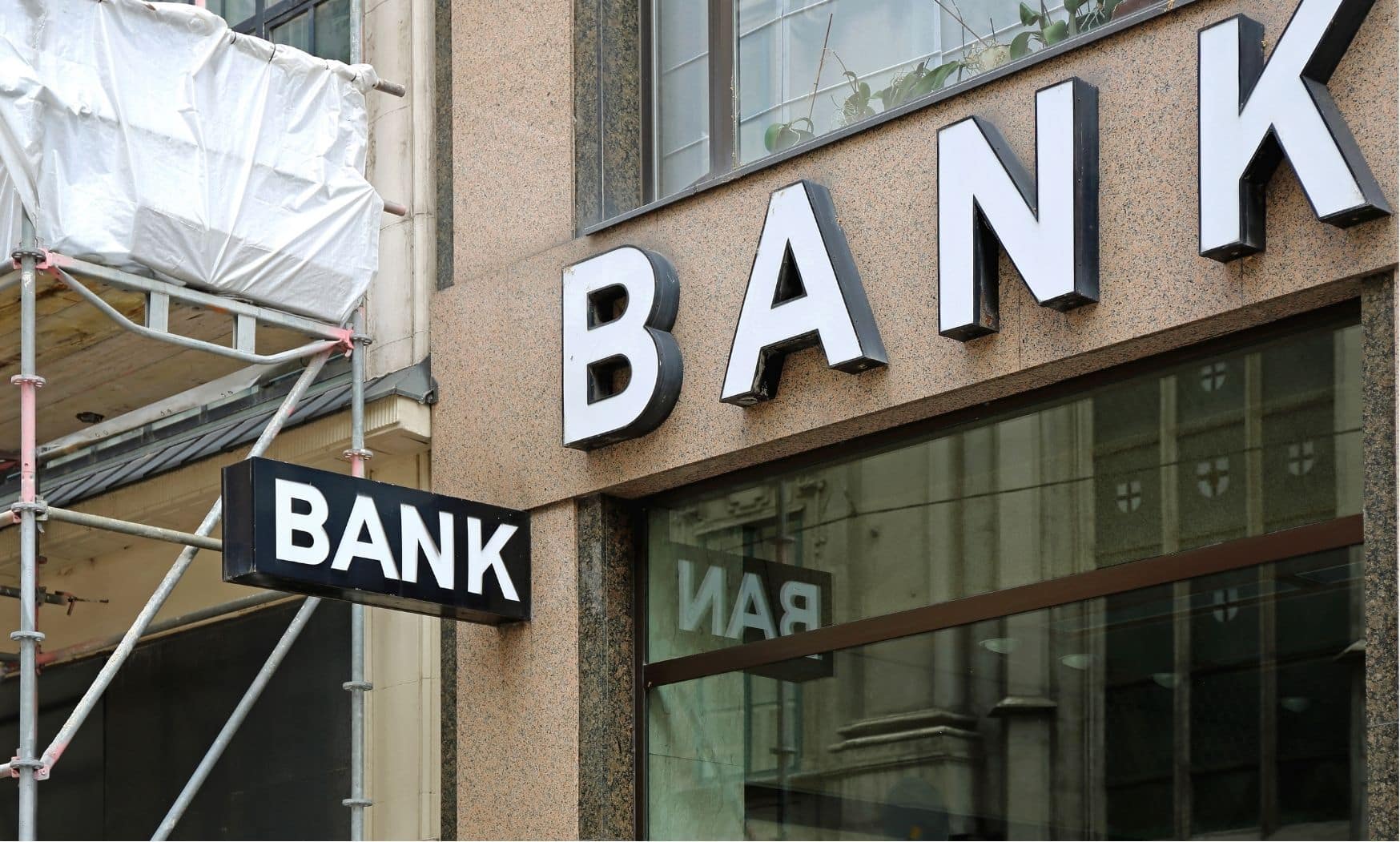 Banking software is an automation tool that you need to apply in the banking industry. Tasks such as transaction management, financial operations activities, data protection, and customer data collection would be filled with errors if they were done manually.
This software can help banks increase flexibility by automating financial operations to reduce human errors, providing 24/7 access to clients to bank accounts, and protecting data. Most importantly, it can build better relationships with clients. It is essential for banks to always maintain relationships with their customers as they are the most critical part of the bank's progress. 
Considering the large number of bank customers, storing customer data might be quite a challenge. CRM or Customer Relations Management from HashMicro is a software that can help the banking sector provide better customer interactions.
With CRM, you can store the history and information about your customers. So, when you want to offer something, you can see if the customer is suitable with what you want to offer or not. This way, your customers will feel more valued when you can start a conversation with personalized data. 
Benefit Of Banking Software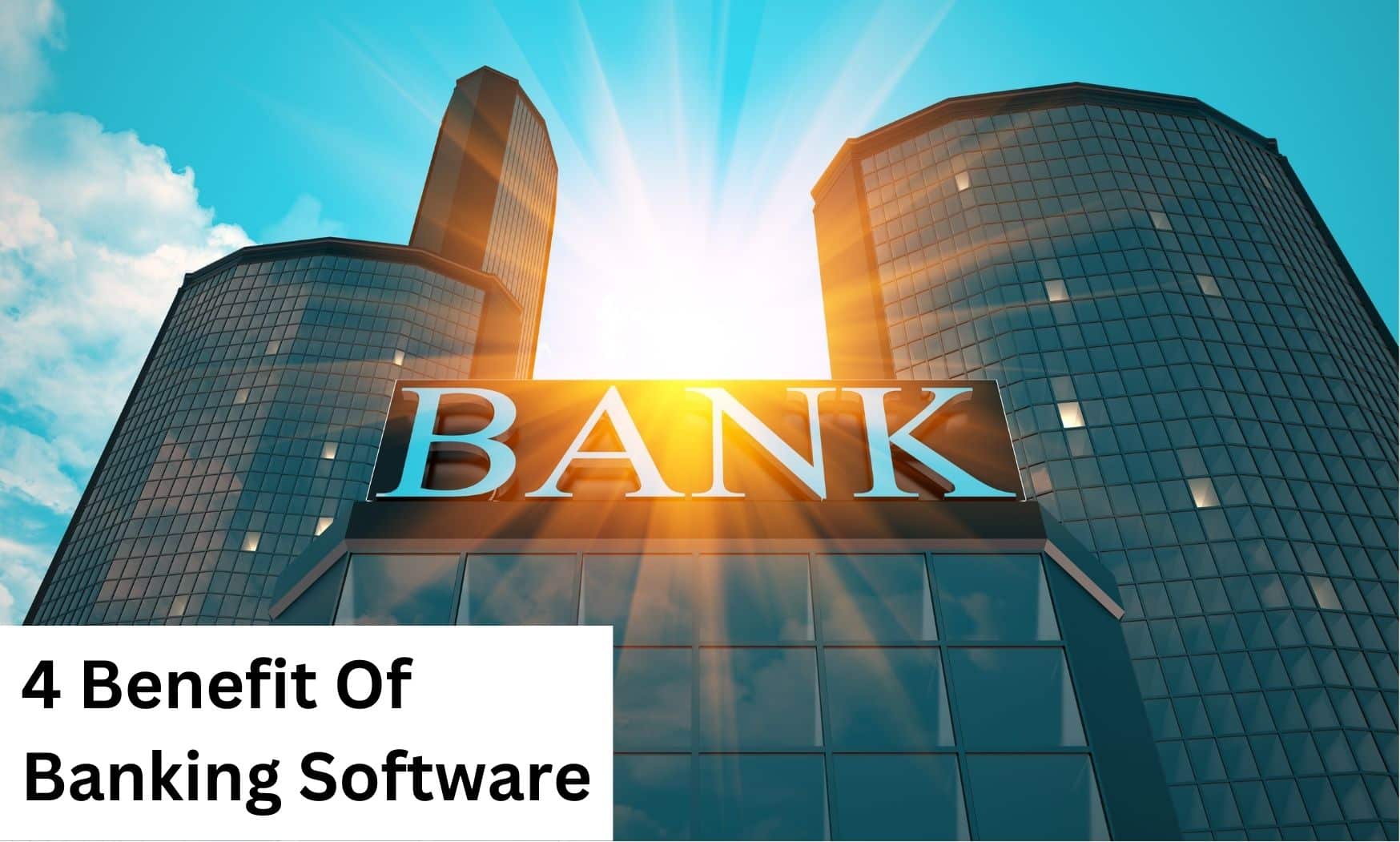 Banking software solutions aid in the automation of procedures and offer useful tools for enhancing client communication. Concurrently, you must determine the type of software you must employ to fulfill your business objectives.
Managing the document
This form of software decreases the amount of time spent on paperwork and documentation negotiations. Additionally, it gives a high level of document security. The document management system ensures that records are accessible 24/7 from any place. This program also expedites the decision-making procedure and task execution.
Transactional management
This program offers management accounts, financial planning, money transfers, and statement administration, among others. This solution for transparent business makes all finance operations accessible, flexible, and automated. In addition, it also minimizes the occurrence of activities in and out of money that is not clear.
Also read: Banking Sector Enhancement By CRM For The Best Result
Customer service software
CRM solutions are the foundation for developing excellent client interactions. With this service, the bank may gain insight into customer satisfaction and interaction. The data can be utilized to enhance future financial services. CRM software can also help banks to unify and answer questions or discussions about bank services on digital platforms.
Administrative management
Administrative banking software can serve as the system's financial calendar. It facilitates the management of transactions and their timeframes and the distribution of work among personnel. Using this software, bank customers and employees can easily schedule transactions based on the financial calendar, see how financial operations are going, and find out when the management has finished a transaction. 
Also read: Definition, Advantages, and 4 Best CRM System Singapore 2022
Conclusion
After discussing what banking software is, why it is essential, and the benefits obtained from using it. The discussion can reflect that it must be applied in the banking industry. So that all banking activities can run efficiently and more flexibly. If all banking activities run well, it will also make customers feel comfortable and trust the bank.
In addition, to make customers more comfortable and improve relationships with customers. Banks can also implement CRM (Customer Relation Management). With CRM, you can interact more closely with your customers, which makes your customers feel valued.
Therefore, banks need to implement the best CRM software to make banking activities efficient. HashMicro CRM can be a solution to help you operate the banking sector efficiently. Before that, it's better to look at the CRM software's pricing scheme first. Get free demo now!