The word "endorsement" has a variety of meanings. We mainly spot this term while using social media. In fact, we are already very familiar with endorsement in social media, especially Instagram. An endorsement can mean a signature approving the legal transfer of a negotiable instrument between parties or a change to a contract or document, such as a life insurance policy or a driver's license. Besides that, endorsement can also mean a public announcement of approval for a person, product, or service.
Businesses can use endorsement as a form of promoting their products. Unlike traditional advertising, an endorsement may gain more public trust as they are done by celebrities or other influencers who have many followers on their social media. The public tends to trust these influencers' opinions more, thus leading to them purchasing your products. That is one of the reasons why companies should set a budget for promotions. HashMicro provides the best ERP software solutions for companies to automate their budgeting and financing functions. 
Related article: What's the Difference Between ERP Systems and Accounting Software?
Tabel of Content
Endorsement Definition
While endorsement has a variety of connotations, many of them are related to the idea of approval or permission. In business, an endorsement is a signature or an equivalent stamp that authorizes payment, a transfer of funds, or another financial transaction. It can also refer to a remark, change, or clause to an official document or contract that modifies or specifies conditions. 
The endorsement in insurance also has its own meaning. "Rider" is equivalent to the endorsement synonym, which means a policy modification without renewing the policy during the period. This modification is given throughout the policy's term, at purchase time, or when we continue the insurance. It's a lawful modification to an insurance product. If you receive a document that says it is an endorsement in insurance to your policy, compare it to your original declaration page to see the changes, and make sure you understand the new document's consecution.
While we have so many endorsement synonyms and definitions, in a broader sense, an endorsement is an act of expressing or demonstrating agreement with or support for something or someone; the endorser may or may not be compensated. For example, an actor may support a political candidate by attending campaign rallies or giving speeches.
In the sense of promotion, an endorsement may represent a form of showing support or approval. A person or entity can publicly express its support for a person, product, or service. An endorsement usually occurs when a government official, an influential person, or a group declares their support for a political candidate. We often refer to the supporters or boosters of products as "influencers" in the marketing world. Influencers frequently use social media to promote the subjects they support. 
Benefits of Endorsement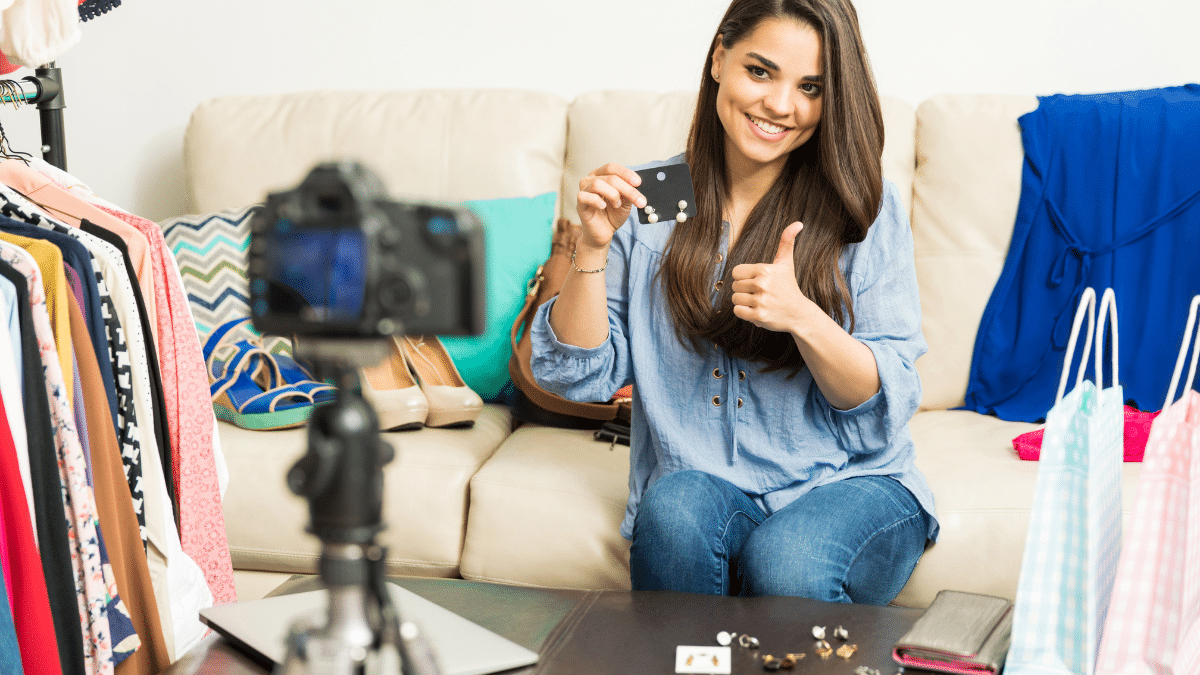 Endorsement is one of the effective marketing strategies to increase sales. Many business owners, especially those utilizing their online media as the main promotion medium, use this method to promote products and boost sales. Online shops that are just beginning their businesses can also use this practice to grow their shops even more. Here are some of the benefits of endorsements that you need to know. 
1. Save marketing cost
You don't need to prepare a large budget to promote your products. Therefore, all you have to do is find an influencer who matches your image or product and can help you. This strategy would be much more affordable than using other forms of advertising, such as television, radio, newspaper, or magazine.
2. Boost sales
The plus point of the endorsement strategy is that we're collaborating with influencers who have many followers. As a result, their followers will have a chance to look at our products. Furthermore, by looking at the influencers' reviews, the followers will be interested and want to know more about the products we sell. This is because influencers are usually taking the role of trendsetter to their fans. Thus, your chances of getting an increase in sales will be higher.
3. Increase social media or website traffic
Along the line with the previous benefit, which is boosting your sales by engaging with your preferred influencers' followers, you will increase the traffic to your page, whether it's a website or social media. By uploading a post about your product, an influencer indirectly introduces it to their followers. After looking at your products on the influencers' page, their followers will click on your page to know your products more. As a result, your business traffic will increase, leading to a boost in your sales. 
Related article: Five Promotion Strategy Business Should Apply
Things to Consider Before Doing an Endorsement
As a marketing strategy to increase sales, you don't want to make mistakes that lead to non-optimal results. As a result, if you wish to avoid this, you must consider the following factors. 
1. Pay attention to the budget
If you're just starting your business, don't rush to spend your money on an endorsement. Limiting the budget is critical given the business's potentially unstable financial situation as you're just starting. Furthermore, choosing the correct public figure for your business might be tricky. With the proper budgeting, you can limit your choice and classify which influencers are suitable to promote your business. 
2. Set endorsement target
Choosing the right target market and artist to endorse your product is critical. The endorser that you choose must represent your target market well. For example, suppose you're selling a tote bag that mainly targets young adults. In that case, your endorser must be from the same background to reach the right audience. Don't mistake endorsing the wrong influencer, as it may cause your target market to become disoriented. 
3. Provide funds for endorsement
While doing business, separation of funds is a requirement. This includes funds for production, marketing, and earnings. However, it would be best to only do this suggestion when your company's profits are stable. Consequently, you'd be able to endorse your products regularly. Endorsement is a branding process that you build towards your customer, so it's better to do it regularly. 
4. Make sure you have sufficient stock
After agreeing on endorsement with your chosen influencers, your company must ensure that the stocks are available. You wouldn't want to be in a lack of supply when the influencer has posted your products on their page, as their followers will wish to have the same products they promoted. Hence, you can use integrated inventory software to ensure your products are in stock. 
Conclusion
Doing endorsement can help increase your sales. Choosing the right target and influencers to promote your product is critical, so you need to consider them carefully. With the correct budgeting, you would make your business grow even more. Therefore, you need a software system to manage your finances effectively to calculate the budget you want to spend on promotions, such as endorsements. Automate cash flow management, financial statements, adjusting journals, invoicing, and many more with HashMicro's comprehensive Accounting Software.