Enterprise Resource Planning (ERP) software represents an all-encompassing solution capable of automating various business processes. It covers a wide range of functions, including inventory management, accounting, as well as export and import processes.
For exporters seeking to scale new heights, ERP software proves to be a transformative force. Streamlining operations and optimizing workflows, this cutting-edge tool elevates its competitive edge in the international marketplace.
Then, what is ERP software for exporters, and what key features can help business processes? We recommend exploring the complete information provided in this article to gain a comprehensive understanding of export ERP software's benefits for exporters.
What is ERP Software for Exporters?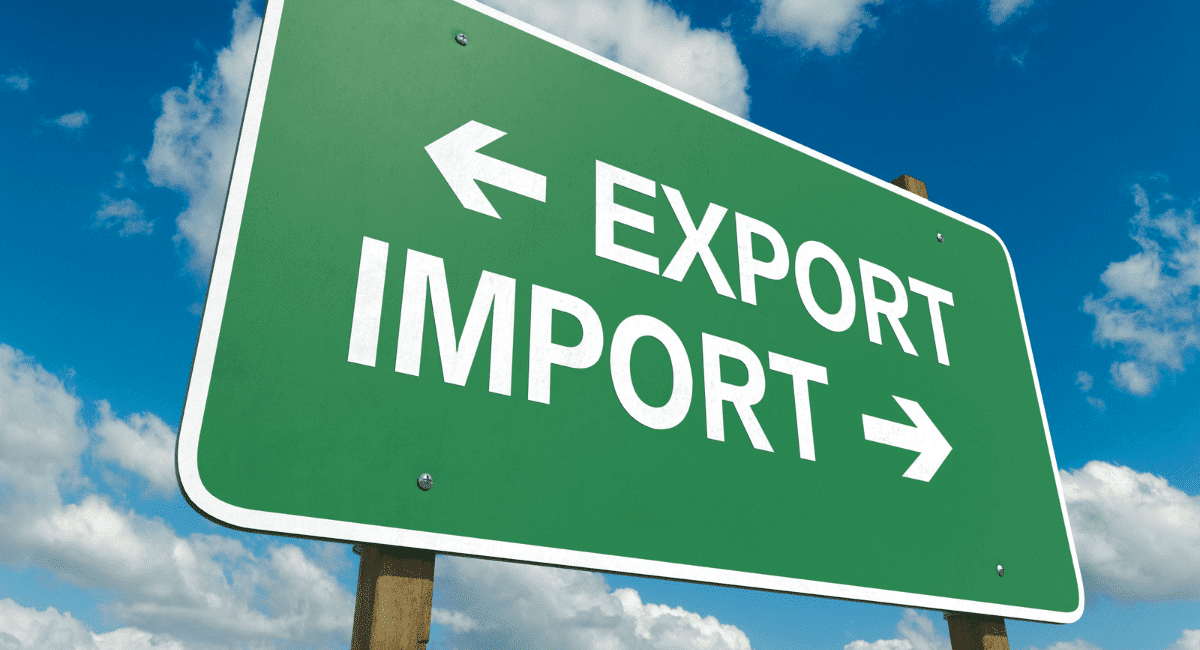 Export ERP (Enterprise Resource Planning) is a comprehensive solution designed to revolutionize the way exporters conduct business on a global scale.
The software is purpose-built to tackle routine tasks associated with the import and export process, such as data entry and compliance with electronic data interchange (EDI) protocols.
This holistic approach unifies disparate tasks, reducing manual intervention, and eliminating the need for multiple software solutions, thus streamlining the entire export workflow.
Moreover, software for export companies boasts seamless multi-currency support, a critical feature that empowers exporters to conduct transactions and manage finances in various currencies with ease. 
Regardless of the size of the export enterprise, all exporters can reap significant benefits from implementing export management software. 
Key Features of ERP Software for Exporters
At its core, ERP software for exporters provides an array of invaluable features, empowering exporters to thrive in competitive international commerce. Here are several key features you need to know.
1. Cost tracking
Cost tracking feature on ERP export allows this software to track all types of expenses needed to operate a business.
These expenses typically include duty, brokerage, freight, insurance, storage, wharfage, and other relevant costs.
Every cost incurred will be recorded in the system, making it easier for companies to get detailed insights about the company's financial health.
In addition, this automation feature can help companies reduce costs for manual processes.
2. Inventory management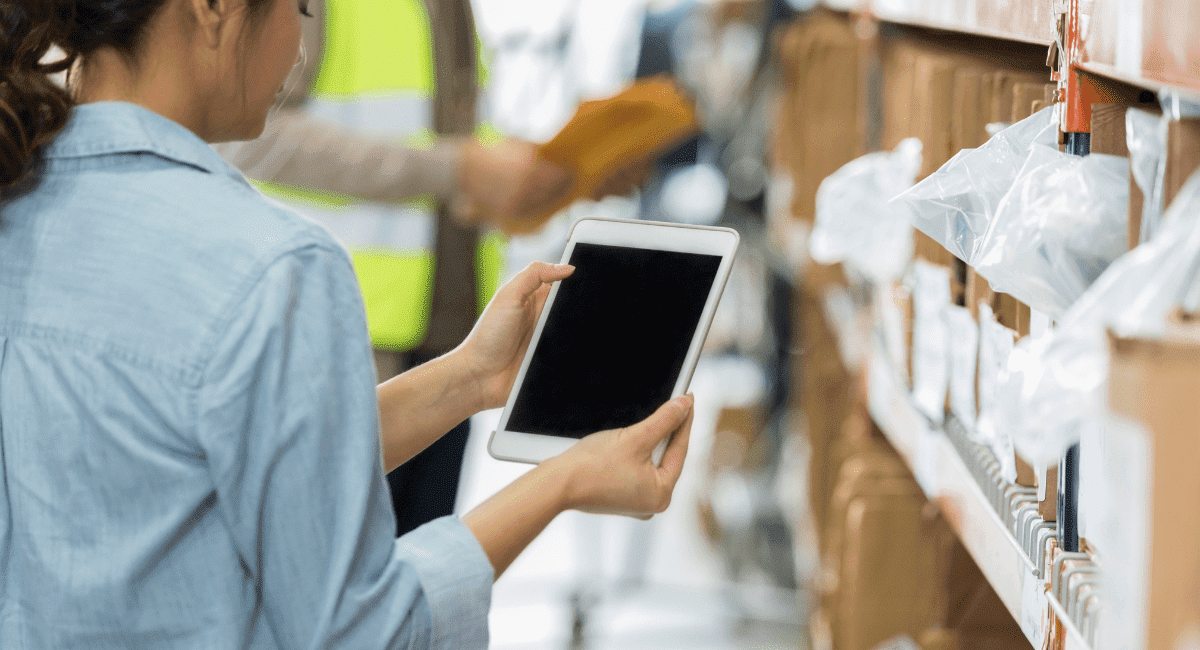 Inventory management feature is designed to record and manage all pertinent details concerning the items your company manufactures, purchases, stores, or sells.
This feature plays a crucial role in streamlining product pricing and ensuring optimal stock levels are maintained for efficient operations.
Plus, the inventory management feature is needed to monitor all of the company's inventory. Starting from usage history, delivery status, and other crucial progress.
This feature is one of the most common features in ERP software, considering that every company requires advanced inventory management. However, its use in the export business makes it easier for companies to monitor the movement of goods.
3. Order management
The implementation of the order management feature significantly enhances order processing for merchants, facilitating the seamless capture, tracking, and fulfillment of orders originating from various sales channels (multi-channel order management).
By establishing connections between inventory and order management, the ERP software enables the creation of shipping schedules and meticulous tracking of fulfillment progress.
Moreover, it generates comprehensive reports that offer valuable insights into the overall order management process.
This feature helps exporters to keep their export import business running in a neat and orderly manner, avoiding any mistakes or errors in the export process. Apart from that, this feature also functions to monitor all the history of incoming goods so that it is easy to record, and avoid any violations.
4. Accounting
This comprehensive accounting feature ensures accurate recording of profit and loss, thereby enabling businesses to enhance their financial management and overall cash flow.
It comprises essential components such as a general ledger, accounts payable (AP), and accounts receivable (AR), which collectively facilitate a detailed analysis of financial transactions.
One of its notable features is the inclusion of multi-currency accounting, a powerful tool that aids in recording profits and liabilities in the base currency, even after conversion from various transaction currencies.
This capability proves invaluable for businesses engaged in international trade or operating in diverse markets with different currencies.
With this feature in place, businesses can effectively monitor their financial performance, assess the impact of transactions, and make informed decisions to improve their financial stability and profitability. 
5. Automated customs processes
Automated customs processes revolutionize the complexities of international trade by streamlining customs procedures through the computer-assisted transmission of documents.
This cutting-edge system guarantees strict adherence to government rules and regulations, ensuring seamless compliance.
Moreover, it efficiently collects the appropriate duties and taxes based on the national customs tariff and tax code, thereby facilitating smoother cross-border transactions.
A key advantage of this automated solution lies in its ability to safeguard against the importation of illicit goods. By implementing rigorous checks and verifications, it serves as a robust defense mechanism against illegal trade activities, protecting the nation's security and economic interests.
This automated customs process not only expedites trade transactions but also promotes transparency and accuracy, eliminating potential human errors.
6. Purchase orders
Purchase order feature serves as essential financial documents issued to vendors during the procurement of supplies or services.
These documents contain vital information, including details about the product type, quantity, and pricing, ensuring a clear and comprehensive record of the purchasing transaction.
When a company intends to procure goods or services, purchase order feature plays a crucial role in formalizing the agreement between the buyer and the vendor. 
By specifying the exact items or services required, along with their corresponding quantities and agreed-upon prices, these documents establish a solid foundation for the transaction.
This level of clarity not only helps avoid misunderstandings but also serves as a legal and financial safeguard for both parties involved.
7. Warehouse management tools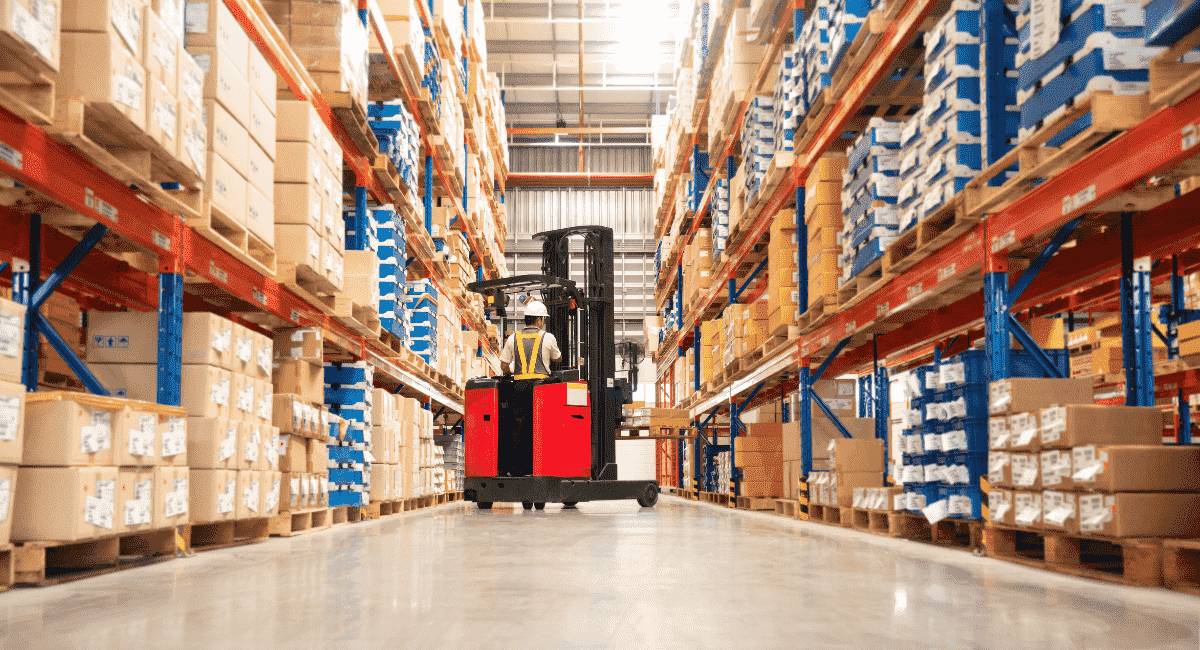 Warehouse management tools equip warehouse managers with a robust set of capabilities to optimize the workflow, exercise precise control over stock levels, manage labor schedules, generate invoices, conduct comprehensive data analysis through reports, and facilitate seamless coordination with shipping yards and docks.
With these advanced tools at their disposal, warehouse managers gain the ability to design a highly efficient workflow, ensuring that goods are received, stored, and dispatched with maximum efficiency and accuracy.
The meticulous control over stock levels helps minimize overstocking or stockouts, thus promoting cost-effectiveness and improving overall operational efficiency.
Moreover, the labor scheduling feature aids in optimizing workforce allocation, ensuring that adequate staff is available during peak periods while minimizing labor costs during quieter times.
5 Best ERP Software for Exporters
Now, we have come to the recommendations that you might need in choosing the right ERP software for your business needs.
Of the many existing ERP providers, here are the 5 best ERP software for exporters that we have managed to collect.
1. HashMicro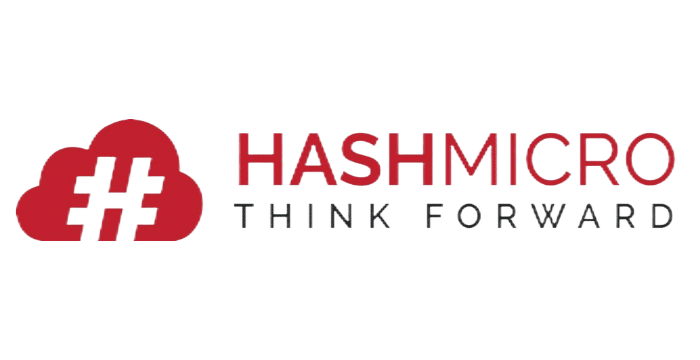 HashMicro is an established ERP solution that has been a leading provider in the industry for several years. With a substantial client base of over 1000 companies, HashMicro has effectively delivered numerous business optimization solutions, especially for export businesses.
What sets HashMicro's ERP software apart from others is its exceptional advantages. By embracing cutting-edge technology, the software offers the unique benefit of accommodating an unlimited number of users at no additional expense.
Moreover, HashMicro's ERP software boasts seamless integration with a wide array of existing modules, granting users the freedom to custom the software to their specific needs. This adaptability empowers businesses to select and implement modules that best align with their requirements.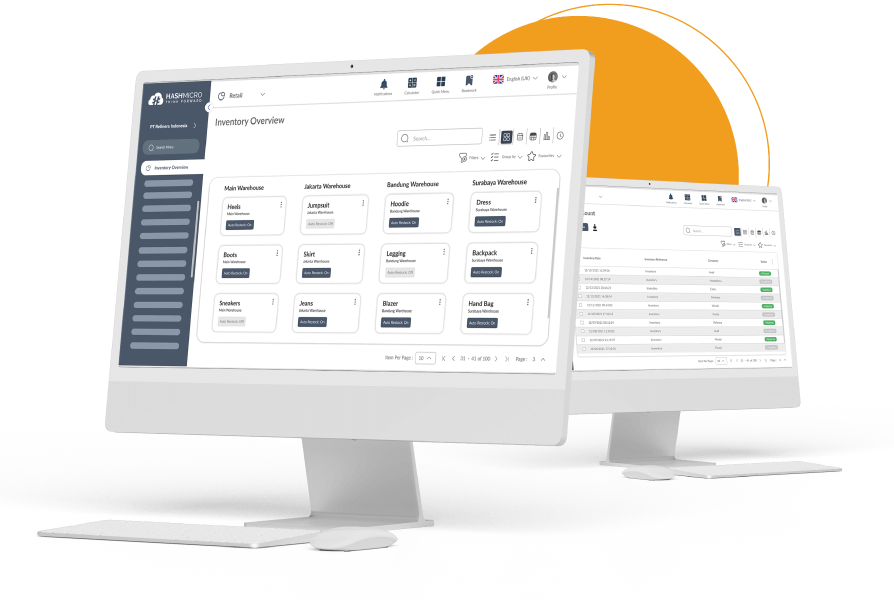 In addition to its impressive customization capabilities, the user-friendly interface of HashMicro's ERP software ensures effortless navigation, granting users swift access to all available features. Its visually appealing dashboard breathes new life into business processes, ushering in a sense of modernization.
Remarkably, despite its top-notch features and functionalities, HashMicro's ERP software is offered at a remarkably affordable price point. This accessibility renders it an ideal choice for businesses of all scales, ranging from small enterprises to larger corporations.
For those intrigued by the software's potential, HashMicro provides a free demo service to gain valuable insights into its application. Proficient assistants and consultants are readily available to guide users in identifying optimal solutions to streamline their export operations effectively.
2. Acctivate
Acctivate stands out as a compelling and cost-effective ERP software, specifically designed to empower exporters and growing companies with the essential tools they need to efficiently manage their business operations, all within the familiar confines of QuickBooks.
This seamless integration offers an array of benefits, allowing businesses to enhance their inventory management, purchasing, order handling, and access to invaluable business analytics.
3. Blue Link ERP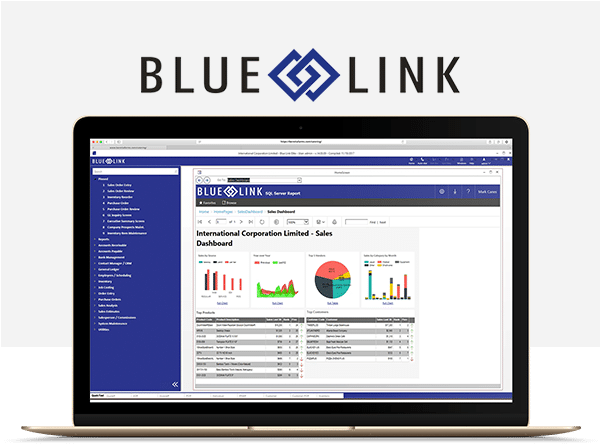 Blue Link ERP presents a solution meticulously crafted to cater to the specific needs of wholesalers and distributors, with a particular focus on importers and exporters.
Its comprehensive functionality encompasses vital features crucial for efficient import and export operations, including landed cost tracking, automated customs processes, and seamless multi-currency support, thus streamlining inventory logistics.
4. VISCO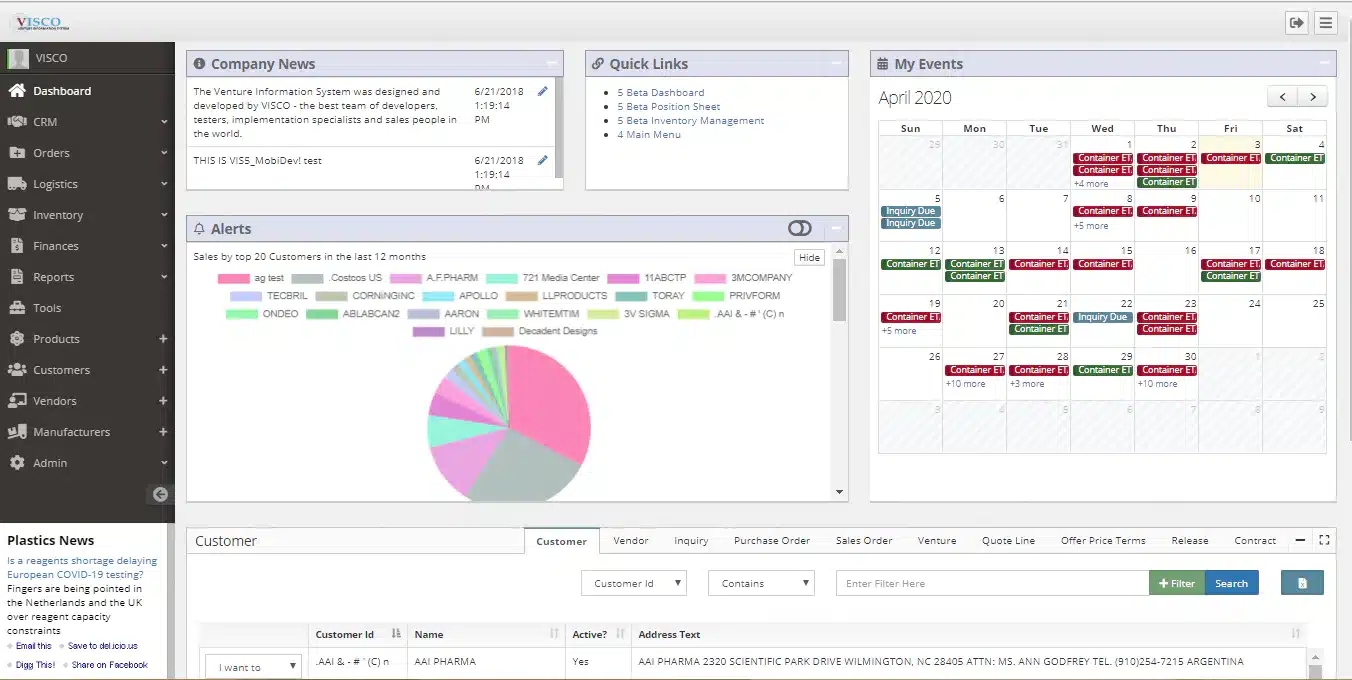 VISCO emerges as the ultimate ERP software designed explicitly for exporters navigating the complexities of importing and shipping containers directly to customers.
It steps up to the plate by offering a laser-focused approach to inventory management, empowering businesses to concentrate on building and nurturing strong relationships with overseas suppliers.
5. EasyCargo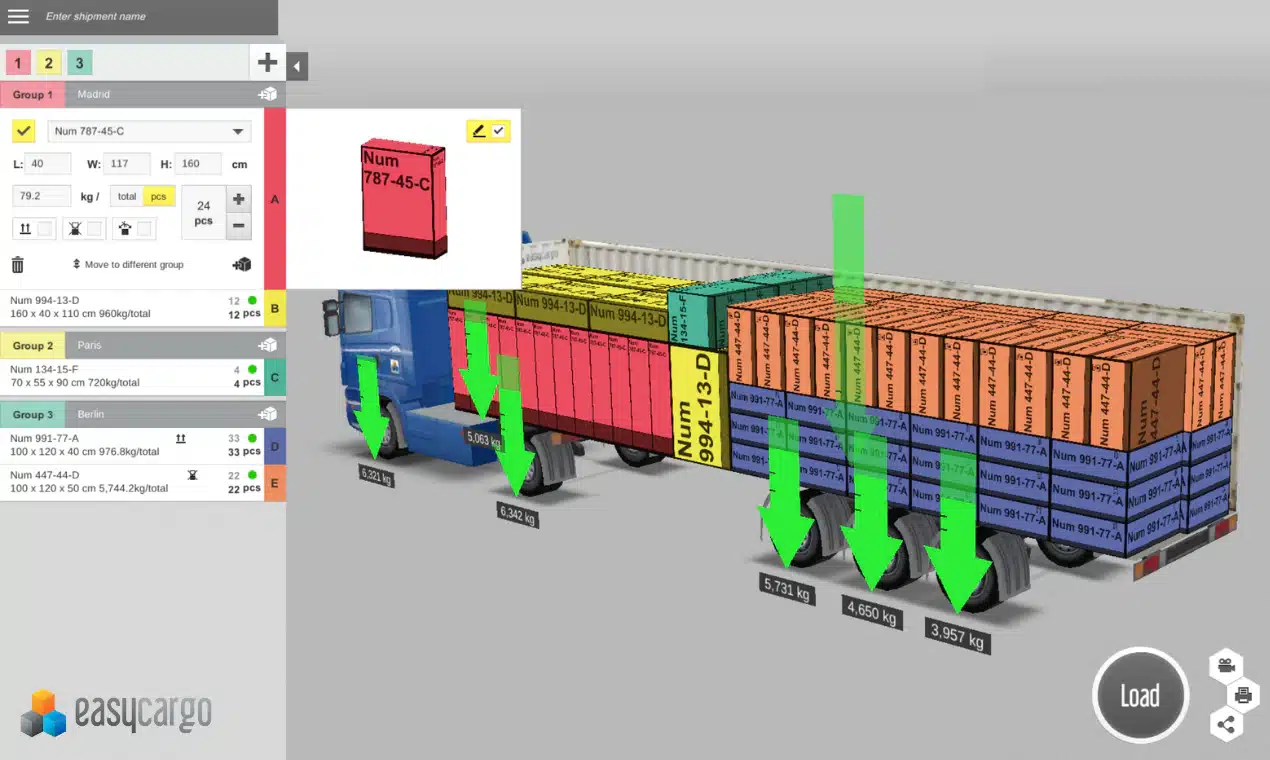 EasyCargo goes above and beyond by respecting applied constraints and allowing users to sort items into destination-based groups while considering weight limits for selected vehicles.
The efficiency of the entire evaluation process, completed within a minute, leaves users impressed. Moreover, exporters can readily examine the loading plan results and generate detailed print reports, which can be easily shared online. 
Conclusion
In conclusion, for exporters seeking to excel in the realm of global trade in 2023, Enterprise Resource Planning (ERP) software proves to be an indispensable tool.
Its transformative power in streamlining operations and optimizing workflows gives exporters a competitive edge in the international marketplace.

HashMicro is one of the trusted ERP providers for exporters. With its advanced system, you can benefit your business by implementing this software. To gain a more affordable price, you can try to apply for PSG Grant. Get a discount of up to 50% for a more effective workload.