Most people may still think that ERP Software is only for large companies. However, companies such as startups can use ERP software to help manage their business. Of course, if done manually, business management will take much time and be more complicated. ERP Software is a device or system that helps companies to integrate their business processes from the beginning to the end.
This ERP Software is currently integrated into all company or organization functions. The purpose of this system is to help you, leaders, better understand the various moving parts of your business operations. In addition, identifying opportunities so they can make more informed decisions will ultimately positively impact your startup's success. Using ERP Software from HashMicro can help you monitor and help manage your business. There are 7 ways to get high growth in your startup business with ERP Software which will be discussed in this article.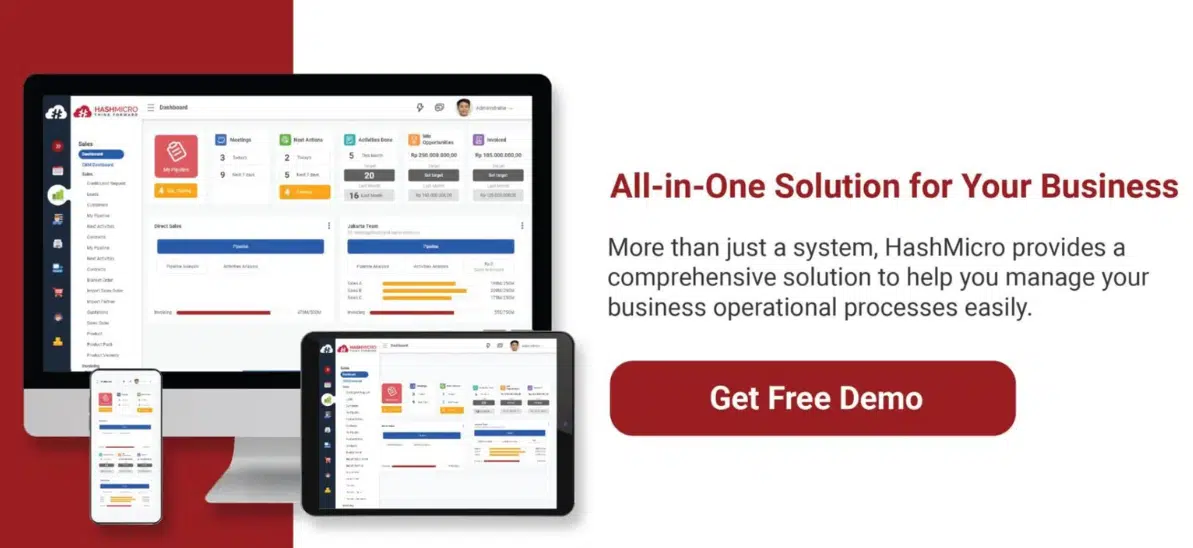 Also read: ERP Essentials for Business
Table of Content
Automate the Order-to-Cash Process
The old accounting system required users to manually execute orders, offers, sales fulfillment processes, and invoice creation. In addition, it actively monitors and considers the income received for ordering.
In general, conducting transactions through manual mode is very susceptible to human error. This will also slow down the process throughout the transaction chain and delay the receipt of money. On the other hand, using the best ERP System will allow users to automate up to 85% of the entire process from start to finish. Then it is also possible to integrate finance, sales, and fulfillment modules related to revenue reporting to be faster and more accurate.
Improved Market Analysis with ERP Software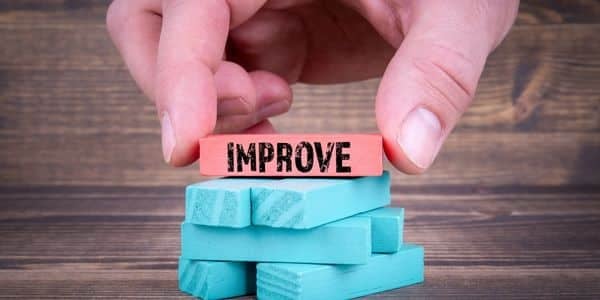 Efficient business development is usually managed by four doctrinal components: understanding the desired data points, effectively finding and targeting development opportunities, making the right business decisions, and committing to improvements. The efficiency of decision-making in business will largely be guided by available data, supported and managed by various means to create reliable information.
ERP Software can help you to manage and collect data wherever and whenever the data appears in the company base. These characteristics can eventually end up as a business intelligence report. Where this report can be used to target, resell, and will compete more efficiently than others.
Prepare for Future Requirements with ERP Software
Building a business certainly requires preparation and steps that must be considered to continue to grow. In a startup, if it is well equipped, the work cycle will usually be better compared to one that has not. Therefore, every startup with a good economy should consider purchasing an ERP System as an essential capital. There are two reasons for this suggestion:
By using ERP software, the startup will likely have a competitive advantage at an early stage when compared to competitors.

The daily use of an ERP system will lead a startup to continue to grow. Regardless of the entrenched business culture; implementing an ERP system will overcome several challenges, such as expensive and time-consuming business changes that generally interfere with a mature enterprise ERP implementation.
However, this advice was usually not applicable to early-stage companies in the past due to cost constraints and overall system infrastructure. However, for now, cloud-based ERP software can be said to be affordable, considering the many benefits provided. Therefore, it is unfortunate if a startup has sound finances but does not have ERP software support from the start.
Production Cost Control with Software ERP
In the development of the startup business, there are production costs such as purchases, production results, and moving components from defective products behind it. Imagine if everything was controlled manually. Of course, it would be very time-consuming. In addition, it will also be prone to errors affecting the company's performance.
ERP Software can provide comprehensive visibility. ERP software consists of several technologies that can help track production costs, purchase raw materials from manufacture to delivery, and remove components from defective products. With this software, you can also track information such as sales, production-related statistics, and more. Therefore, transparently viewing cost information from start to finish with just a few clicks will help you determine the next steps for developing your business.
Real-time Report
In developing a business, data analysis reports from the business performance are significant. Through the ability of Cloud ERP, it can help you to create comprehensive information about your business performance that can be accessed anytime and anywhere in real-time.
Various tools such as customized dashboards, graph charts, pie charts, and many other visual representations can make reporting easier. In addition, the ERP system also allows users to have limited access to report data. Considering that report data is valuable and essential information for a company. So it must be protected when shared with end users.
Also read: The Powerful Impact of Cloud ERP for Small Business
Automate Activities to Maintain Client Relationships
The CRM (Customer Relations Management) system is one part of ERP. CRM is beneficial for maintaining relationships with clients. Because it can help you manage tens to hundreds of customer information in a central database and make it easier for you when you want to update data.
So when you want to interact with customers, you stay aware of your customer data with just a few clicks, and of course, customers will also feel more valued. CRM Software can help you to monitor statements or discussions about your product or service. In addition, CRM Software also makes it easy for your company to respond to customer comments instantly.
Used Across Multiple Devices
After discussing the uses of ERP software above, of course, these uses can bring positive growth to your startup. In addition, by implementing ERP Software at your startup, you can access this system on several devices such as laptops, cellphones, and others. This will give you flexibility because you can access ERP software and monitor your business anywhere and anytime.
Conclusion
Through the discussion in this article, it can be concluded that not only do large companies need ERP Software, but startups must also implement ERP software into company systems. To continue to grow and compete during intense business competition with other companies. Startup companies must implement the best ERP Software to make it easier for companies to integrate their business processes from start to finish.

One of the best ERP systems you can consider is the ERP Software from HashMicro. The complete ERP software can help you more easily in various operational activities of your Startup business. Starting from managing customers, finance, inventory, and others will make operational activities more efficient and easy. To experience the benefits of the software yourself, you can request a free demo here.