Startups usually prefer to handle their business process on their own since they are working with limited resources. However, it can also be challenging since it is prone to human error or even profit loss. Therefore, you can implement the ERP system as one of the solutions in software for startup that will automate your business process. Not only automating your operational processes, but ERP software will also save initial costs for the long term.
With rising orders and complexity, it gets harder and harder to manage everything manually. It may get inefficient and reduce your startup's productivity. Hence, utilizing ERP software allows employees to focus on more important tasks as it automates their business process. In addition, it also helps you in staying competitive and advance. Before you implement it, take a look at our pricing scheme calculation for the ERP software. Now, we will see some of the best software for startup that you can make full use of. 
Table of Content
CRM
Managing and maintaining customers is important for startups to help you achieve your goals. CRM helps you manage your customer relationships and keep track of all the vital information regarding your customers. As your startup grows, it becomes more difficult to keep track of all the details associated with each customer. This can lead to poor management decisions in customer matters. 
ERP software must have CRM systems as it is one of the important software for your startup. It will assist you in managing customer information so it will be easier to handle each customer. The ability to quickly access critical data on individual customers allows the sales team to have more time for meaningful interactions which may lead to revenue. 
Accounting Software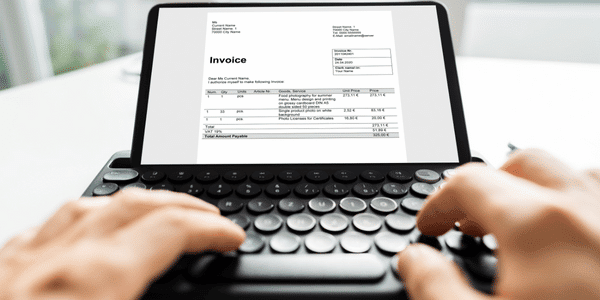 Financial matters are one of the concerns within startups. Startups are seeking the most efficient way to manage finances. Handling the foundation of your startup should be done properly. On the other hand, manual accounting diminishes efficiency and exposes you to the risk of financial loss. 
Hence, accounting ERP software is essential for managing your financial matters including cash flow management, bank reconciliation, and journal entries. You can also calculate your taxes easily and pay them automatically. Moreover, you will obtain comprehensive and real-time financial reports. This way, you can worry less about your finances and make better business decisions.
Also read: 7 Steps to Become a Unicorn Company from Startup
Supply Chain Management
Supply chain management is yet another crucial component for your company. The goal of this ERP software is to deliver the proper goods without experiencing any delays. It helps you keep track of the flow of goods and information within your startup. It provides one centralized platform where you can track, see real-time updates, and analyze every aspect of the supply chain. 
The procedure encompasses several steps, including product manufacture, storage, and distribution. Supply chain management allows you to expedite these procedures and ensure everything goes off without a hitch. By guaranteeing that goods are always in stock in line with demand, the system will help you increase sales revenue and boost customer satisfaction.
Asset Management System
Managing your asset is also crucial since it assists your business process. Asset management systems will help you in tracking and managing your assets. It also provides you with visibility into the time and date of the most recent maintenance performed on your assets and will alert you when it is time to schedule additional maintenance. 
You also may conduct audits to improve asset visibility, lower compliance risks, and obtain precise data for decision-making. It will also inform you when your warranties will soon run out. This way, it helps you reduce overall costs by improving asset utilization, reducing equipment downtime, and supporting a more efficient workflow for your business process. 
Project Management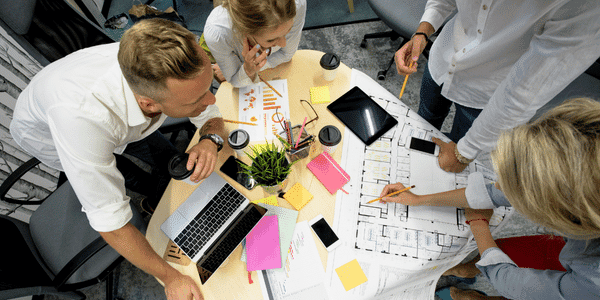 You are probably often struggling to handle a few projects. Your startup's credibility may be affected when the projects are done poorly. This puts you at risk of losing the trust of your customers. Therefore, a comprehensive ERP software from HashMicro which contains the project management system is necessary for your startup. 
The project management system allows you to keep an eye on your projects easily. The centralized system ensures anyone can access the needed reports. Most significantly, project management enables you to keep tabs on your performance and make sure it keeps getting better. It enables you to increase productivity and scale more quickly.
Also read: How Can ERP Software Help Startups?
Conclusion
Startups' business processes may seem simpler than larger businesses. However, you need to execute it properly in order to get the best results. It is important not to neglect any aspect of your business so that your startup can achieve business growth. To assist your business process, consider implementing a comprehensive ERP Software that will automate day-to-day tasks. 
Running a startup can be challenging as usually you start with limited resources. Allocating and managing the resources wisely to assist your business process is also another challenge. You may consider adopting the software for startup such as the ERP software. Utilizing ERP software allows you to streamline and get more accurate data for your business process. It will assist you in the long-term of your business to achieve your goals. Register yourself to get a free demo now!