The business growth in Singapore has been rapidly growing in these recent years. Singapore-based businesses are attracting more funding than ever, making Singapore the top location in Southeast Asia for startup investment. In 2021, start-up businesses based in the city-state raised more than S$11.2 billion (US$8.02 billion), more than twice as much as the year before. The growing investment in startups is because of the digitalization of business, or the process of transforming business operations into digital space using the best ERP software in Singapore.
Businesses across Singapore underwent a significant digital transformation in the last two years, largely due to the COVID-19 pandemic's lack of mobility and restrictions on face-to-face transactions. Businesses are now preparing to offer a mix of online-offline services, including operations, business models, and work arrangements. As a result, they use ERP Software to simplify business operations. If you consider getting one for your startup, you may download the pricing scheme here. 
Also read: Why You Need Startup Accounting Software?
Table of Contents
What is Start-up?
Startups are new businesses or young companies that were established by entrepreneurs with the intention of creating one-of-a-kind products or services that cannot be replicated by other businesses. The goal of a startup is to develop unique and irreplaceable products or services and then bring them to market. Furthermore, it aims to get successful business growth by automating its operations with the most complete ERP system.
Startups in Singapore use a technology-based ecosystem in Asia, resulting in it as one of the best in the world. This is also because of the fact that the Singaporean government appears to play a major role to develop the business growth of startups. The government has introduced new innovative business schemes. For example, they create a program called Enterprise Singapore Startup which provides professional mentoring for young startups, equity financing, business loans, non-repayable funds, and a 70% Enterprise Development Grant for Startups.
Why Do Start-ups Need ERP Help?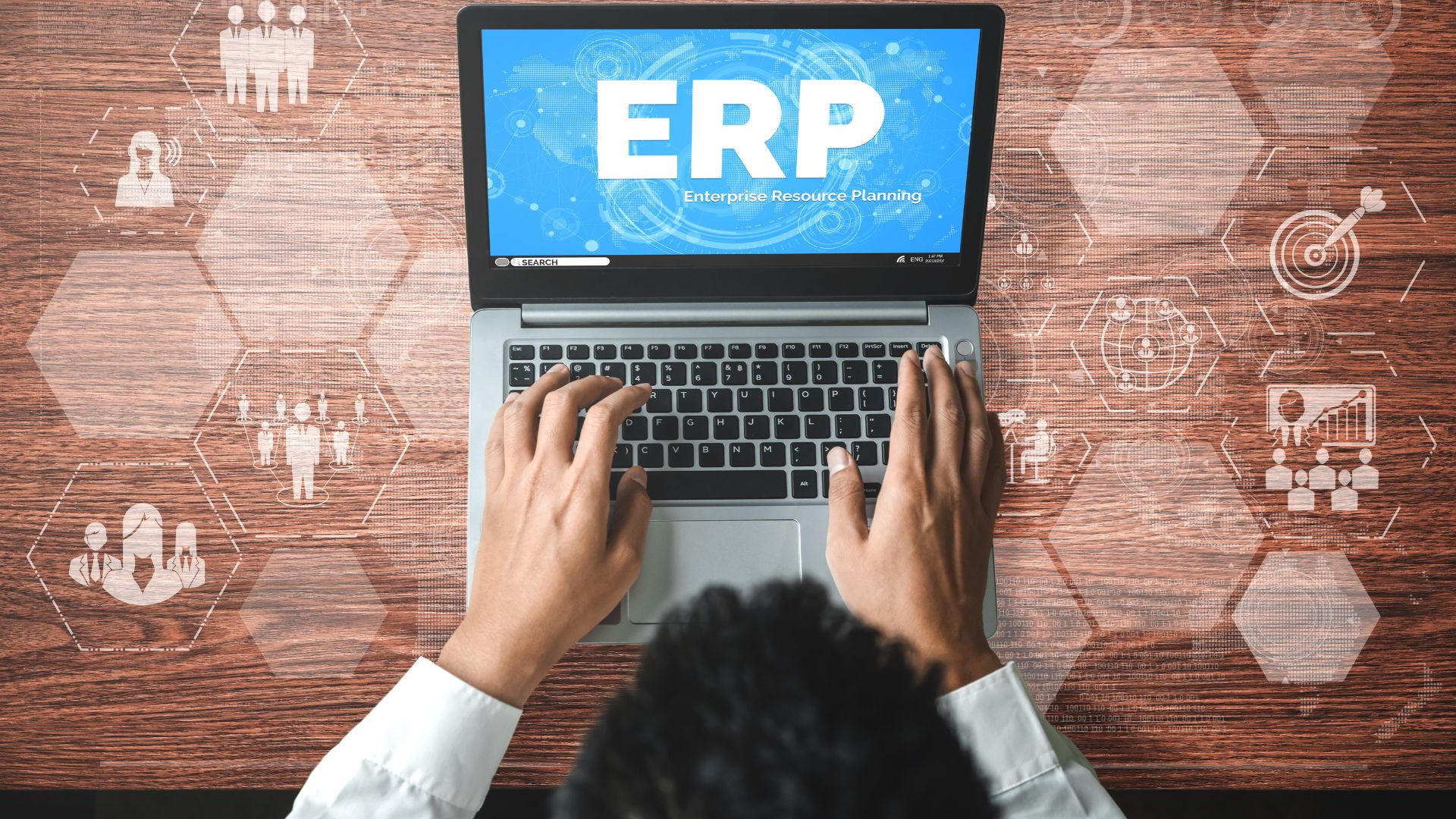 As previously stated, the transformation of business operations into technology plays a major role in business growth. Business procedures that are based on technology will multiply the organization's profitability, allowing you to compete in the market. But adapting to new technology can be challenging, so customizable ERP software is the solution to solve this issue. 
The most comprehensive ERP by HashMicro has features to automate startup operations to avoid human errors. The main benefit of the automated system software, it helps you manage and streamline your startup's business operations to increase efficiency. Besides that, it helps you get data and information in real time so you can make a future strategy. 
For additional reasons why you should use ERP for your startup, here the following are key features and advantages of HashCore ERP:
1. To maintain financial and accounting control
This ERP feature reduces expenses and maximizes income for a startup business by simplifying tax management in a single dashboard with automatic payment. Also, the feature will integrate the ERP systems with bank accounts so it will be easy to track your financial history and verify transactions faster.
2. Streamlining Inventory
Managing thousands of SKUs is simple with an integrated ERP. Using inventory management tools helps you monitor asset inventory and warehouse using 3D stock location visualization. Also, the tool is already fully FIFO and FEFO featured which will provide you with information regarding the location and position of your assets. Thus, you can analyze a comprehensive report of your startup's inventory to make a better decision.
3. Integrating sales and marketing
The system optimizes the performance of the startup's sales and marketing team. By automating upselling using purchase history data, such as frequently bought products of your customers. Not only that, the system also provides you with multi-channel marketing. For example, you can do promotions through WhatsApp channels and mass mailing marketing.
4. Controlling purchase requests
It assists you in managing procurement to increase the profitability of your startup business. The feature will make your startup's tender management more efficient by integrating it with E-Procurement. Such a system makes it easy to manage online bids and RFQs using the E-catalogue PR portal. You can also manage the performance of various suppliers and monitor bid pricing, stock levels, and delivery accuracy with relative ease.
Also read: How ERP Solve These 5 Supermarket Inventory Issues.

How to Pick the Best ERP for Your Startups?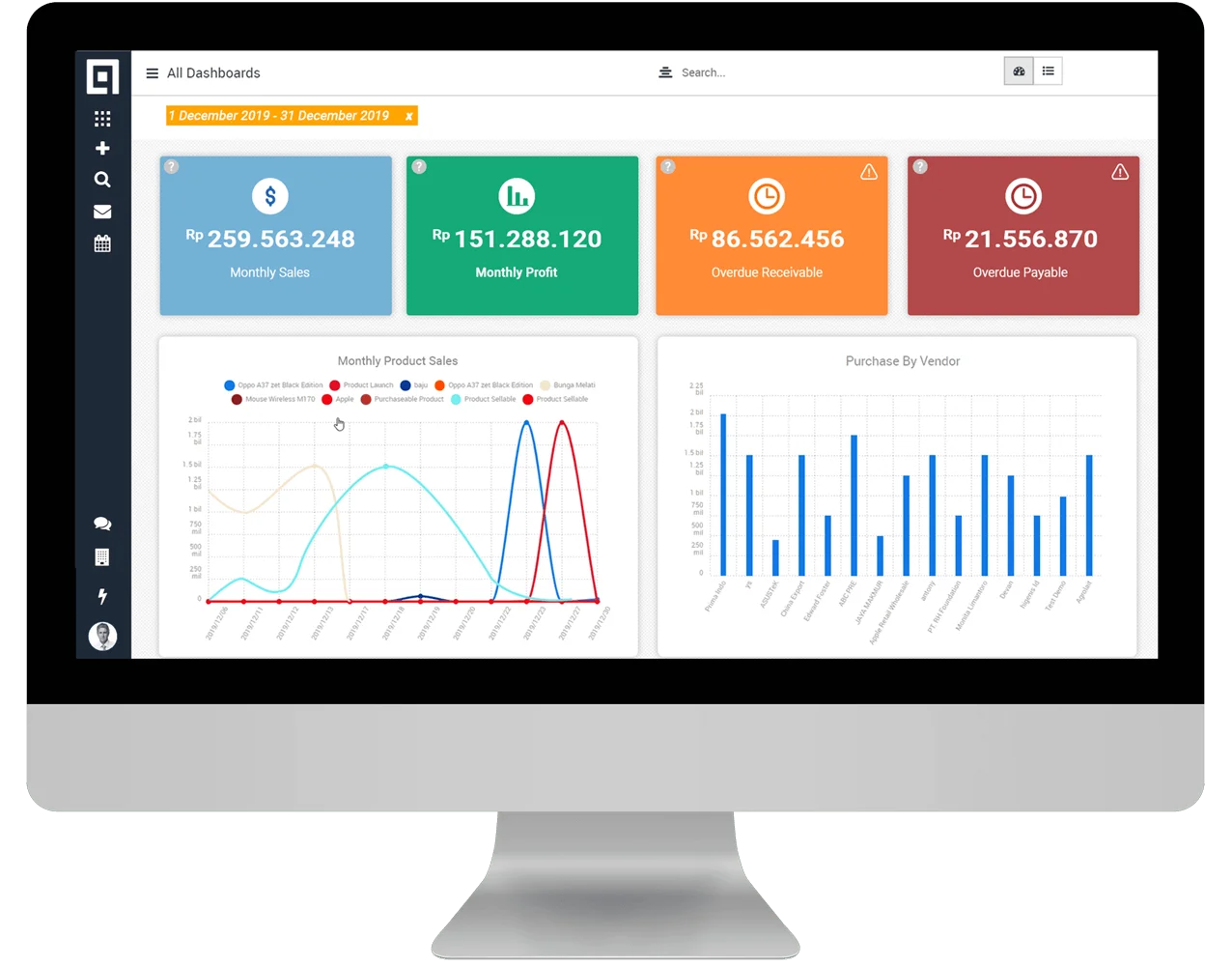 What we explained above are some of the benefits and features of an ERP system in terms to increase business growth. You should consider using the best ERP for your startups. But here lies the challenge. There are numerous ERP applications available, each with its own features, uniqueness, and speciality. Choosing the right ERP can be a pretty daunting task. There are prior considerations that you should think about before choosing the right ERP. The first thing you'll need to do when choosing ERP software is you must determine the specific business needs and requirements of your startup. So, to answer the question which one is the best for your startup? HashMicro it is.
HashMicro ERP is the best solution to integrate and simplify all business processes in your startup. With a cloud-based system, it designs to be suitable for various business scales. As the no.1 ERP in Singapore, it has features to increase the efficiency of your startup's operational activities ranging from human resource management, including tax payments, accounting, bookkeeping activities, inventory management, procurement systems, and CRM (to maximize sales and customer satisfaction), and supply chain management activities. 
What makes HashMicro different from other ERP software is that the system is very comprehensive and suitable for any industry. Besides that, unlike other ERP, HashMicro ERP can be accessed by anyone because it offers unlimited user licenses at no additional cost. Also, you can customize the software to suit and fits your business needs. 
Conclusions 
To achieve your startup-specific needs, then you need a customized ERP software solution. It helps you solve specific and particular problems in your startup. Also, it provides numerous advantages and benefits in terms of increasing business growth. Gaining business growth for your startup is possible when you use ERP software. Such a software will ensure you maximize the performance of your business to the fullest, to help you become a successful startup. Which one is the best ERP in the market? The only right answer is HashMicro ERP. 
HashMicro ERP is the greatest enterprise resource planning (ERP) software that suits your startup. It's trusted by more than 1.7k businesses across all industry sectors. It offers a solution to maximize the performance of your entire startup business process. The system uses Business Intelligence technology, which will make it possible for you to develop future decisions. Also, the system generates comprehensive reports in real-time. Since it's a cloud-based ERP system, you may access it from any device, at any time, from any location, with no restrictions on the number of users and at no additional cost. Another advantage of HashMicro ERP is that it offers a favorable price. Download here our pricing scheme if you wish to calculate the price, and you may try the demo version for free.