If you are planning company incorporation in Singapore or running a Singapore-registered company, you have probably heard of government grants such as the Enterprise Development Grant (EDG). Recently, in response to COVID-19, the maximum support level of the EDG is rising up to 90%, especially for those who receive the most impact from the pandemic. But, what exactly is the EDG? Find the complete answer below.
Table of Content
What is the Enterprise Development Grant?
The Enterprise Development Grant (EDG) is a program managed by Enterprise Singapore. Thus, it helps Singapore's companies strengthen their business foundations, pursue innovation and improve productivity, by providing them with financial subsidies.
In reality, the EDG  covers up to 30% – 70% of qualifying project costs, depending on whether your business is a Small Medium Enterprise (SME), and whether your costs are related to software and equipment. However, through Supplementary Budget 2020, Enterprise Singapore announced that the grant will cover up to 80% of the costs on a case-by-case basis and this will be valid until December 31, 2020. In addition, those whose operations have been devastated by the COVID-19 pandemic qualify for 90% support levels depending on individual situations.
What Does the EDG Support?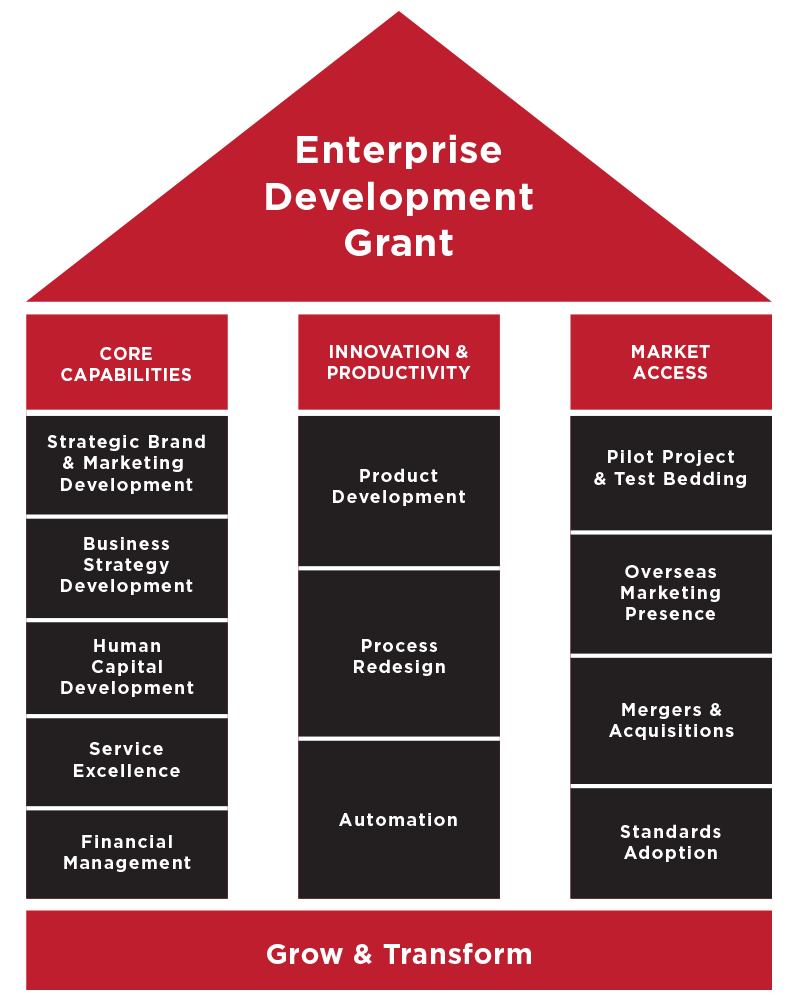 EDG supports projects that can help businesses grow and transform in three distinct areas:
1. Core Capabilities
Projects under Core Capabilities help businesses prepare for growth and transformation by strengthening their business foundations. Thus, the projects include:
Business Strategy Development
The main goal here is to spur the growth of companies through interventions in business strategies.
Creating new strategies that promote more opportunities and also enhance competitiveness
Improving research and development operations
Enhancing management systems in tandem with the Business Excellence Framework to attain "Singapore Quality Class" certification
As a result, the company could get the help of ERP software which will help with enhancing competitiveness and R&D operations. 
Financial Management 
The objective is to optimize companies' financial performance in order to support corporate growth and/or equip their management teams with the right competencies.
Creating proven strategies that boost investments
Risk exposure analysis and application of the risk management process
If you are interested in optimizing your company's financial performance, you have to consider getting the help of an Accounting software that will handle your basic accounting activities first.
Human Capital Development 
The goal is to strengthen companies' Human Resource (HR) capabilities, as well as to support business growth strategies.
Restructuring HR management 
Providing compensation and benefits
Supporting employees' skill development
Human resources capability is something crucial for a business. With the complexity behind it, your company could automate most of the HR activities using an HRIS system.
Service Excellence
The main purpose is to improve companies' service delivery by gaining a deeper understanding of customers' needs as well as decision-making processes.
Exploring customers' needs and decision-making strategies
Implementing service delivery strategies to improve customer experience
Strategic Brand and Marketing Development
The aim is to help companies attract target audiences and markets more easily by differentiating their brands, products, as well as services.
Creating compelling brand strategies hinged on unique selling propositions to attract consumers
Advancing marketing and communication plans
2. Innovation and Productivity
Projects under Innovation and Productivity support companies that explore new areas of growth, or look for ways to improve efficiency. This can include reviewing and redesigning workflows and processes. Companies can also utilize automation and technology to simplify their daily operations. The projects include:
Automation
Companies can tap into automation tools like ERP software to streamline their business processes, make routine tasks more efficient, gain real-time insights into their businesses, and focus on business development. 
Process Redesign
Before leveraging automation, companies are urged to review their existing business processes and identify possible areas to improve efficiency. 
Product Development
You are encouraged to innovate and transform your business by developing your products for commercial use.
3. Market Access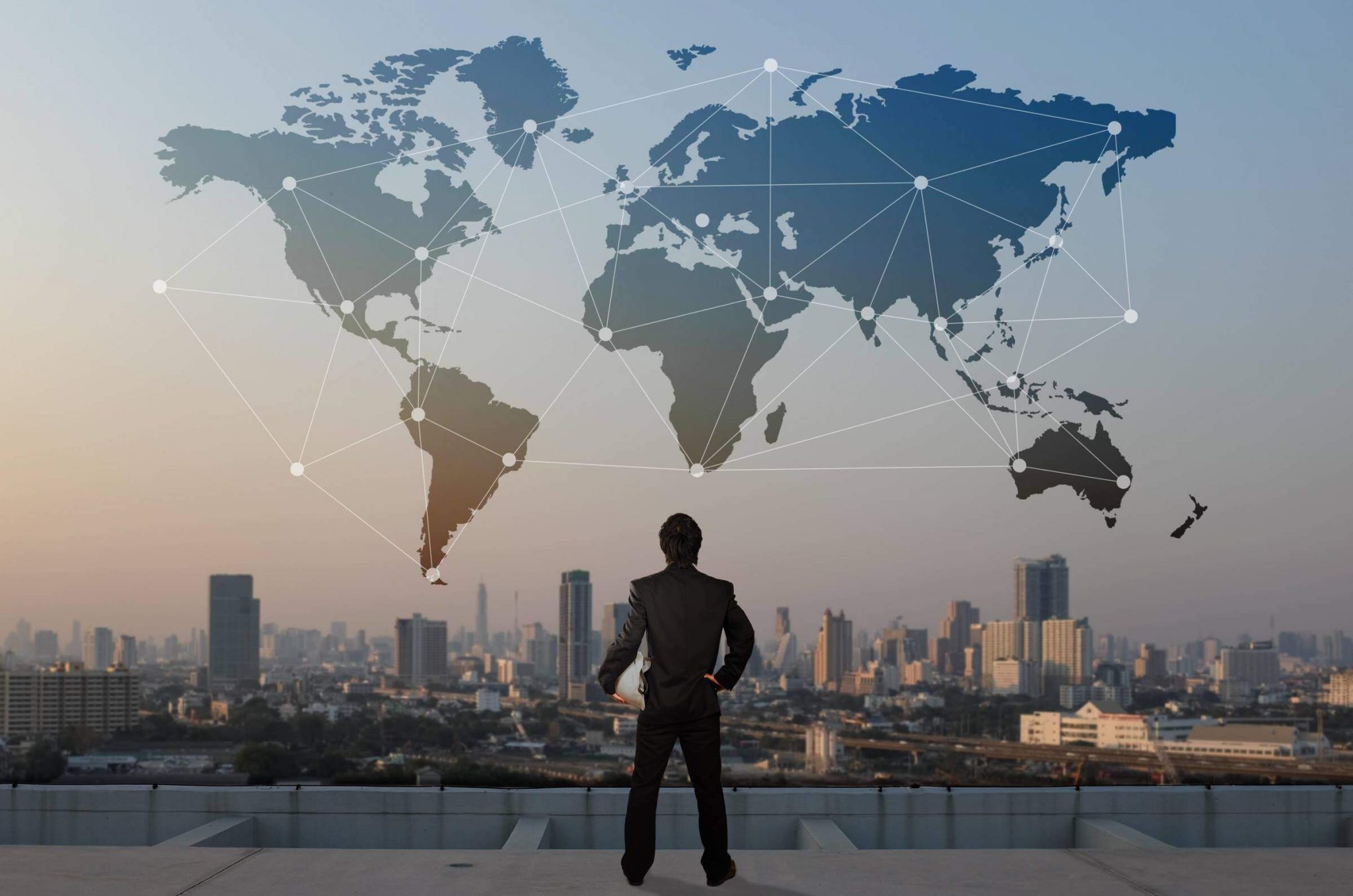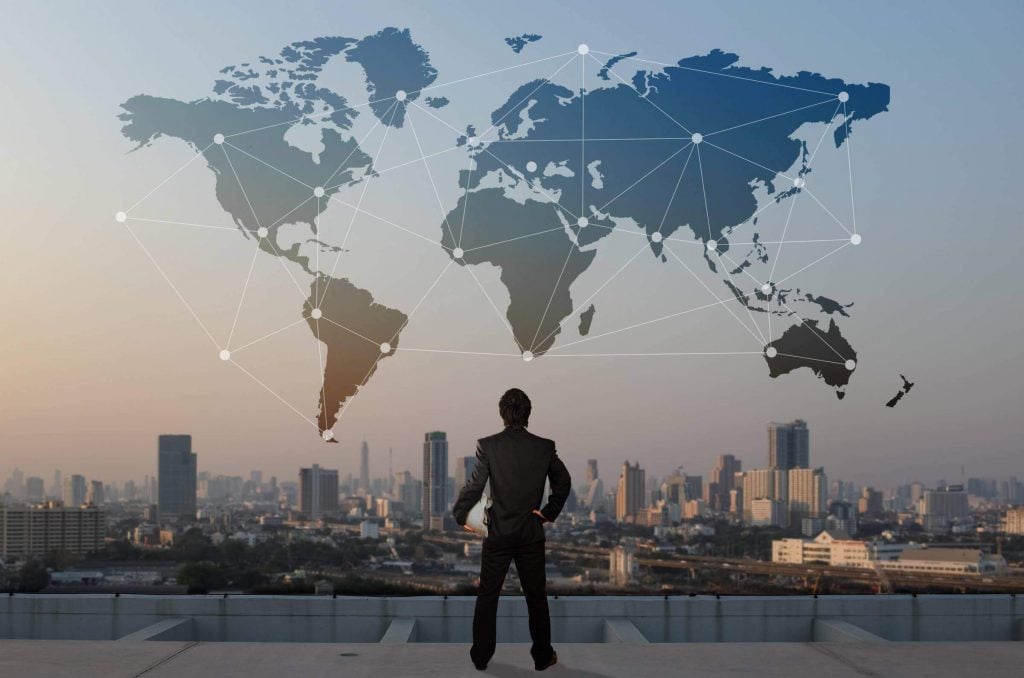 Projects under Market Access support Singapore's companies that are planning on expanding overseas. Therefore, Companies can use the EDG support to help finance some of the expansion costs. The projects include:
Mergers and Acquisitions (M&A)
This may be in the planning, assessment of potential mergers and/or acquisition or post-M&A stage integration.
Overseas Marketing Presence (OMP)
The goal is to help your company expand into new markets by setting up an overseas presence to start marketing and /or business development activities.
Pilot Project and Test Bedding
The main purpose is to help companies expand into new geographical or product markets by building their track records. 
Standards Adoption
The objective is to help companies adopt internationally-recognized standards and certifications in key industries, as well as in new and emerging sectors. 
Who Can Apply for the EDG?
Businesses with a solid financial background are eligible to apply, but they're a few requirements such as:
Be registered and operating in Singapore
Have a minimum of 30% local shareholding
Be financially capable of initiating and completing the proposed project
How to Apply for the Enterprise Development Grant
Before applying for EDG support, consider several factors that determine your application success.  Check if your business is eligible for the grant. You also have to identify your project categories, e.g., Core Capabilities, Innovative Productivity, or Market Access.
Consider getting assistance from a business consultant or a company that helps you with your projects as well. Therefore, as a business consultant, HashMicro is more than happy to assist you with guidelines for applying for the grant.
You must know that the EDG only supports new projects that are new and not generating any revenue at the point of the grant application. As a result, a project is considered to have started if suppliers and service providers have already signed a contract, or if any work on the project scope has started, or if payment has been received for the project.
Next, prepare the project proposal. Therefore, this stage requires you to provide crucial business information. In addition, there are the documents you need to prepare:
Latest ACRA search or instant information (dated no less than 6 months from the date of project application)
Latest audited financial statement (dated no less than 12 months from the date of project application) of your company and consolidated financial statement of your ultimate parent company, if applicable (not required if you have provided the information for a prior project within the last 12 months, and there are no changes to the documents)
Relevant proof of quotation for the cost of your project items.
For projects where management consultants are engaged, you must include the consultants' proposal detailing the scope of work, man-day rate breakdown of the service, as well as the CVs and scanned copies of Enterprise Singapore-recognised certification(s) of each individual consultant
Conclusion
By granting enterprises grants, the Singapore government has directly supported their society to be more productive. If you are a business owner, then applying for an EDG grant is the best option. With the help of both EDG grants and ERP software, you can enhance your business to the next level.