Every transaction in the company will be recorded in the accounting books. However, for large companies, transactions are also no longer small and they are increasingly complicated. Thus, manual recording is no longer effective because data inaccuracies often arise.
Currently, many companies use accounting software to assist in the process of documenting their company's transactions. This accounting software is a system designed to be used to collect information related to financial activities as well as to report it.
There are many benefits to using an accounting system, starting from financial control which is more effective and efficient because it can we can arranged neatly. To find out more about the best accounting software in Singapore, check out the article below!
Key Takeaways
Manual recording is ineffective due to complexities in transactions, necessitating reliable accounting software for better financial control and accuracy.
Accounting software offers efficient financial control, improved accuracy, and automatic calculations, enabling real-time transaction reporting.
Some of the top accounting software choices are HashMicro, Xero, Sage, Quickbooks Intuit, and Wave.
Cloud readiness, financial reporting, security, fast reconciliation, real-time reporting, automatic reminders, and integrations are the key features to consider when choosing accounting software.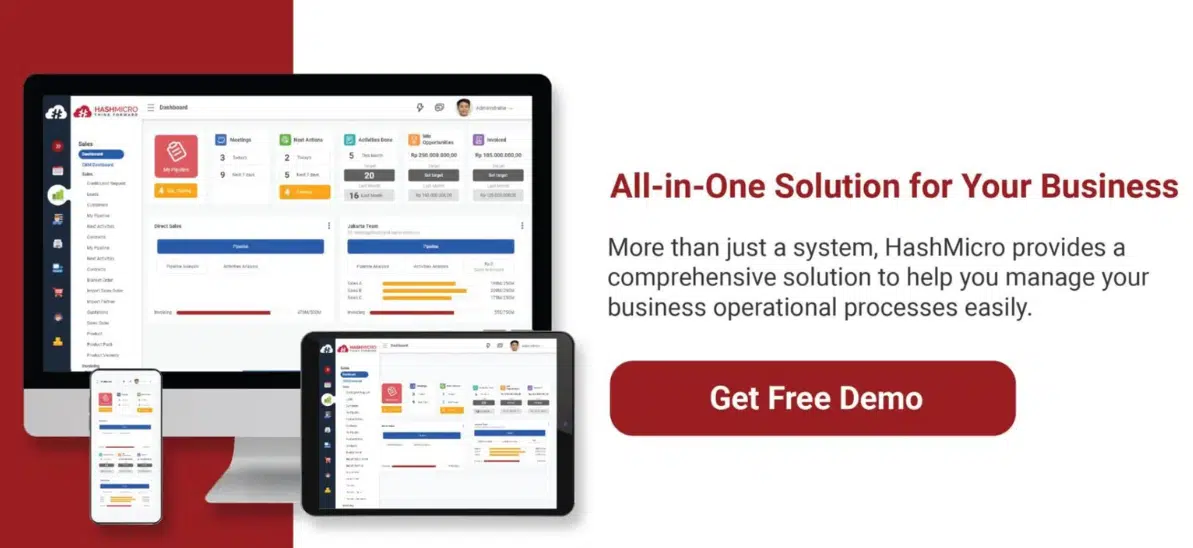 Best Accounting Software in Singapore
Accounting software is one of the important systems in a company, so it takes careful consideration in choosing. The process in accounting is not only payment transactions but also includes tax management, accounts receivable management, invoices for clients, and so on. When we want to start using accounting software, we also should consider our company's condition and needs, so we have to choose wisely.
1. HashMicro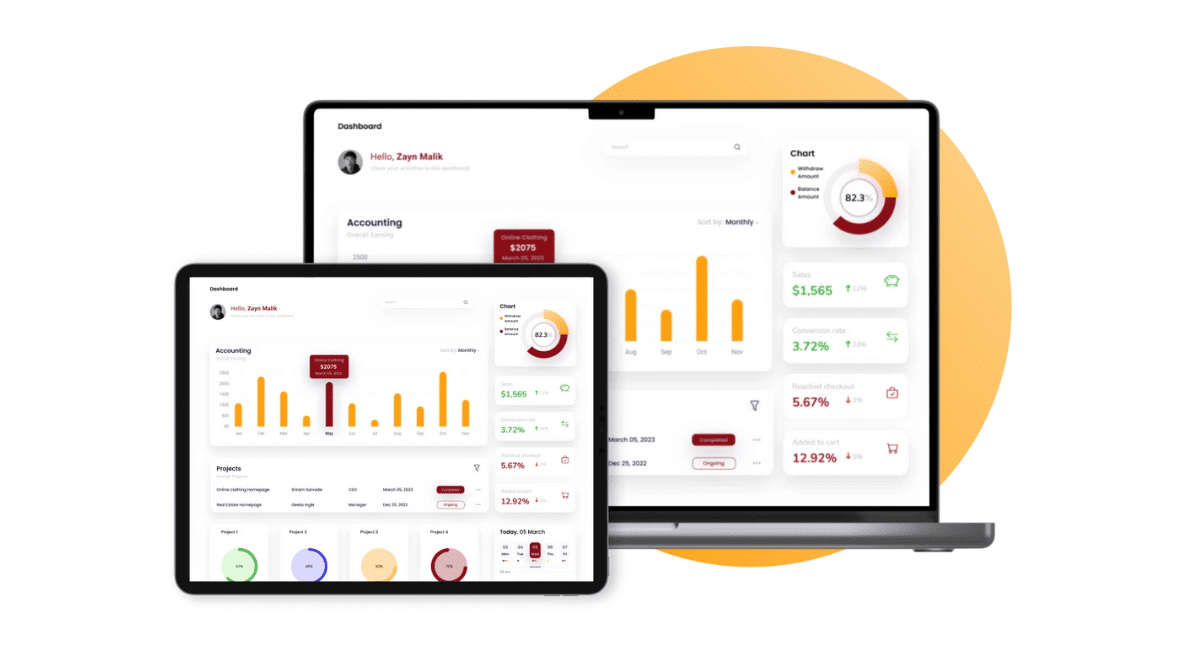 Established in Singapore in 2015 and now expanding globally, HashMicro's top-tier accounting software automates cash flows, financial reports, invoicing, and journal adjustments.
Furthermore, there is also an EDG (Enterpise Development Grant) or CTC (Company Training Committee) that you can get up to 50% and a pricing scheme for this particular accounting software solution. To see how much you would need to invest in this system, you can click the image below.
2. Xero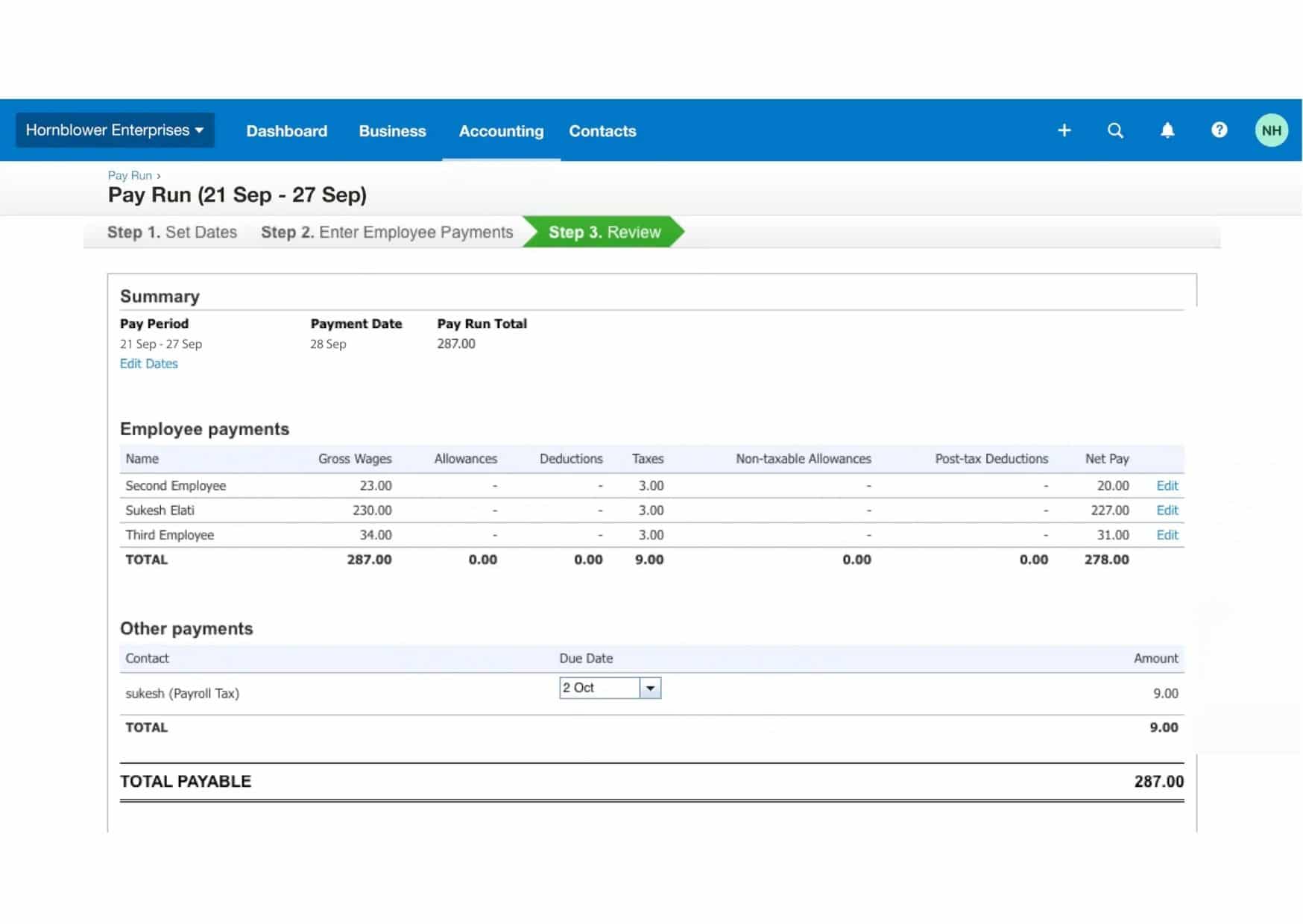 Xero is an accounting app in Singapore that can automate accounting processes within your companies. This accounting system software can connect business owners with their numbers, their bank, and their advisors anytime.
Features owned by Xero range from paying bills, claiming expenses, bank connections, and managing contacts, to tracking projects. Xero has various features that third parties can use. For example, invoices linked directly to the Infocomm Media Development Authority of Singapore and IRAS tax calculations.
3. Sage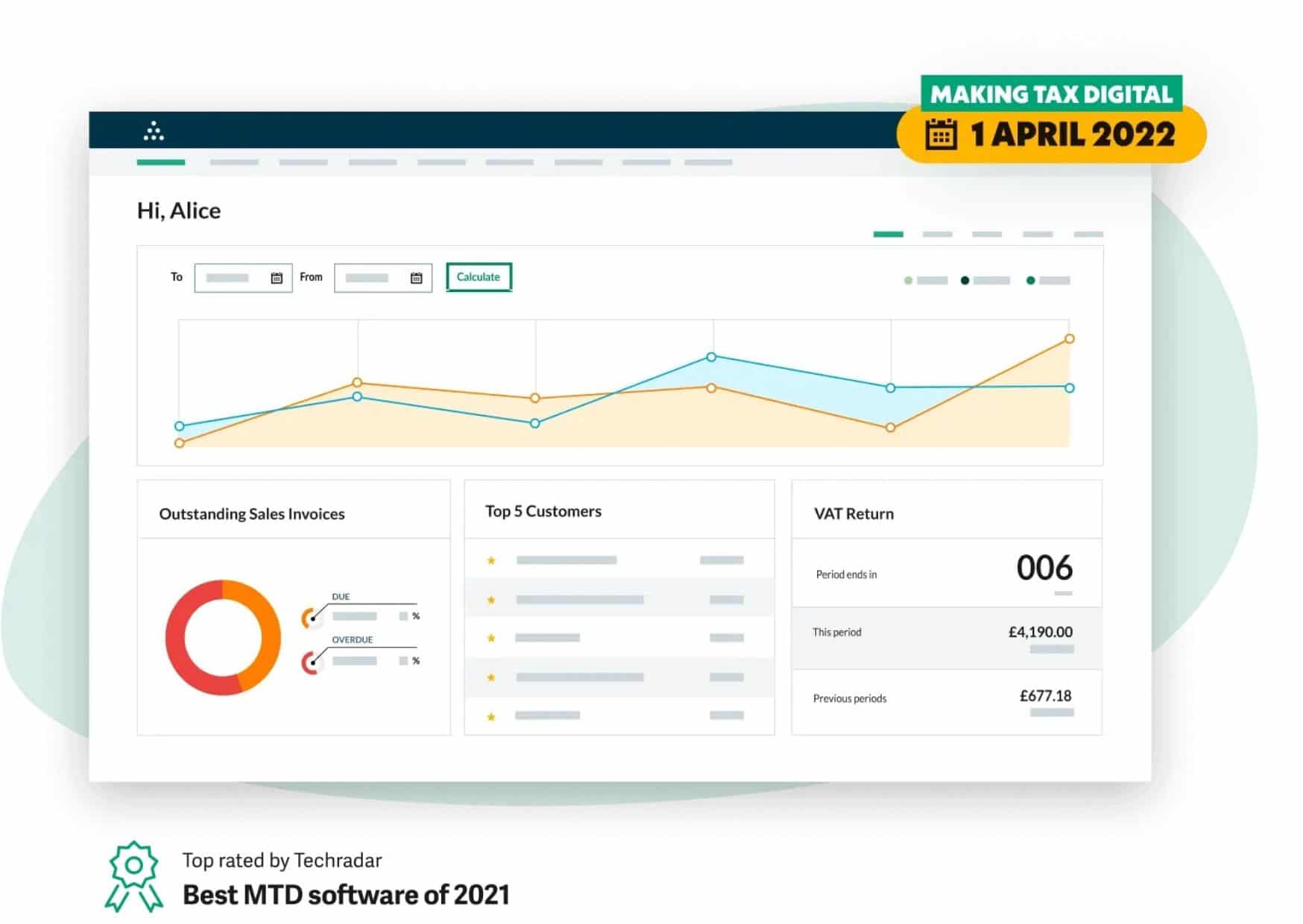 The journey of establishing Sage began in 1981. To date, more than 20 countries have become customers. Sage provides an accounting system for small and medium-sized business companies in Singapore.
Unlike other online accounting software providers, Sage provides two different features between the accounting process and employee payroll, so it can be more focused and focused. In addition, the Sage interface is also user-friendly so it is suitable for small and medium-sized companies.
Also read: 5 Reasons That Make a Cloud CRM App Important for Your Business
4. Quickbooks Intuit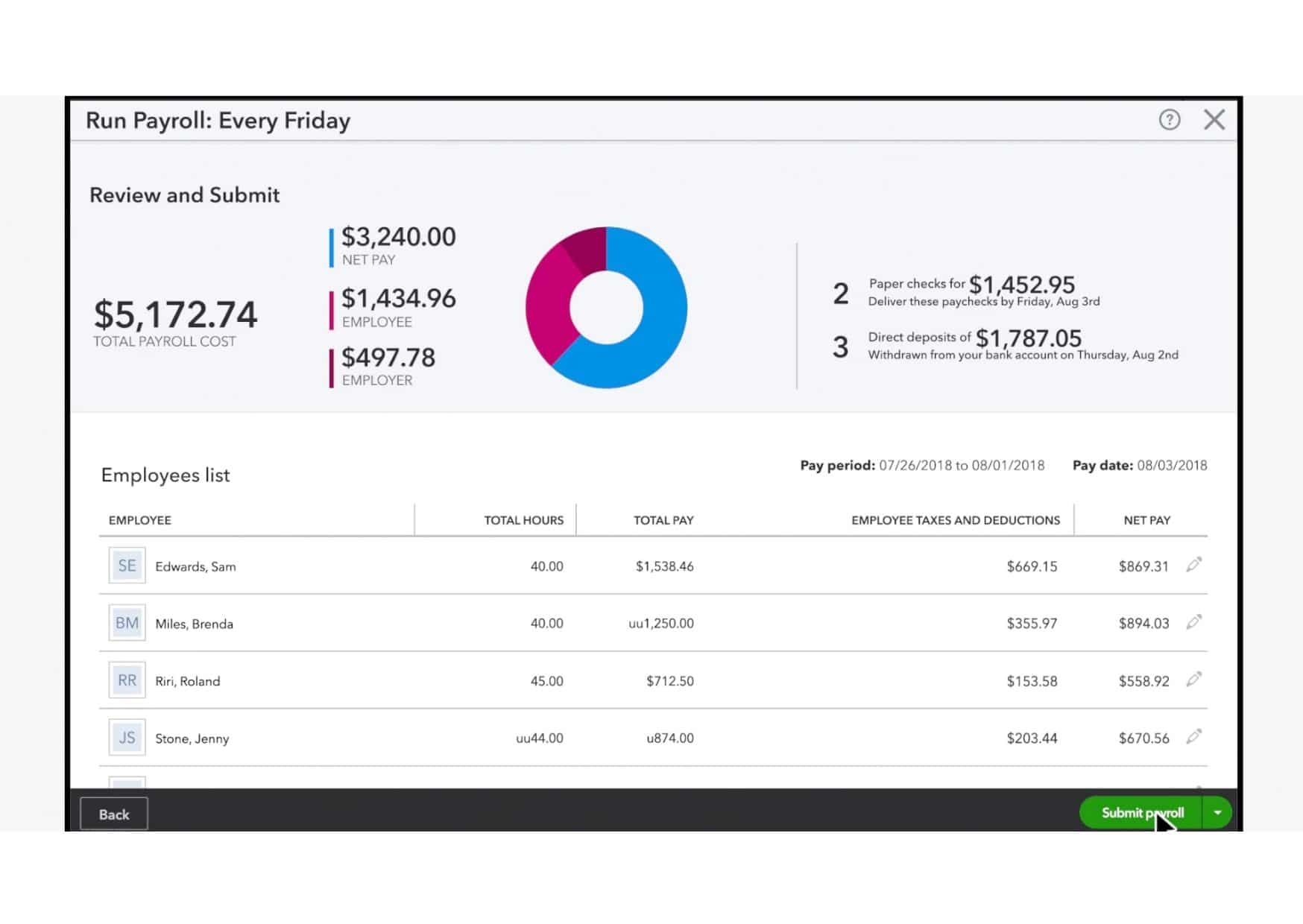 Quickbook is one of the best accounting software developed by Intuit that provides a system in the form of a desktop or cloud-based online. The features offered start from managing inventory, managing cash, and so on. One of their main features is a feature that can categorize each accounting activity so that they can easily search for transactions.
5. Wave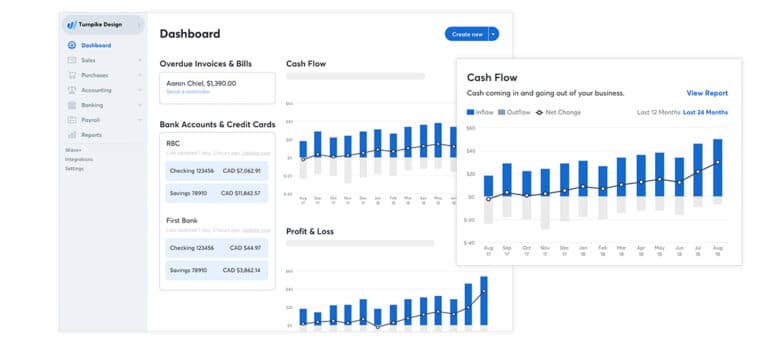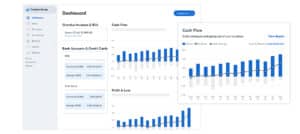 Wave is an accounting app that provides financial management solutions. It offers a range of features, including invoicing, accounting, payroll, and receipt scanning, and also all accessible from a user-friendly dashboard. 
6. KashFlow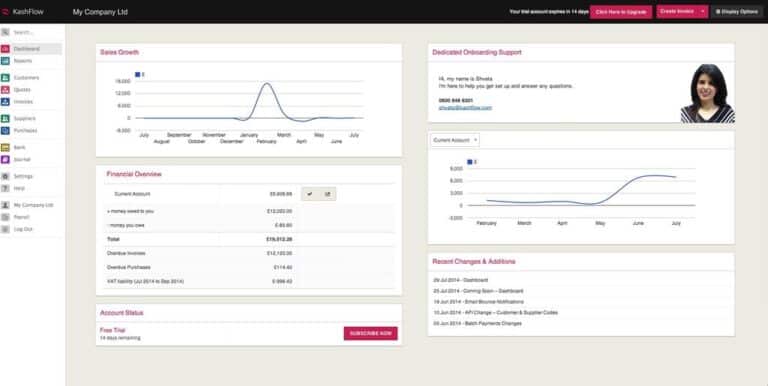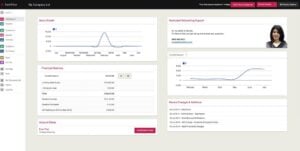 KashFlow is a small business accounting software company designed for small and medium-sized businesses based in the United Kingdom. It offers a range of features to help businesses manage their financial operations, including invoicing, accounting, expense management, and payroll processing.
KashFlow also offers a range of integrations with other software applications, such as payment gateways and e-commerce platforms, making it easy to connect with other tools used by the business.
7. MYOB
MYOB is an online accounting system that offers a range of features to help businesses manage their finances, including bank feeds that automatically import transactions from bank accounts, credit cards, and PayPal accounts. The accounting system software also provides tools for managing sales, purchasing, and inventory and allows businesses to generate professional-looking invoices and quotes.
8. FreshBooks
FreshBooks is a small business accounting system, that provides invoicing, accounting, expense management, and also time-tracking features. Coupled with its user-friendly interface and comprehensive range of features, businesses can easily manage their financial operations, generate professional-looking invoices and estimates, track expenses and time, and reconcile bank accounts.
9. Zoho Books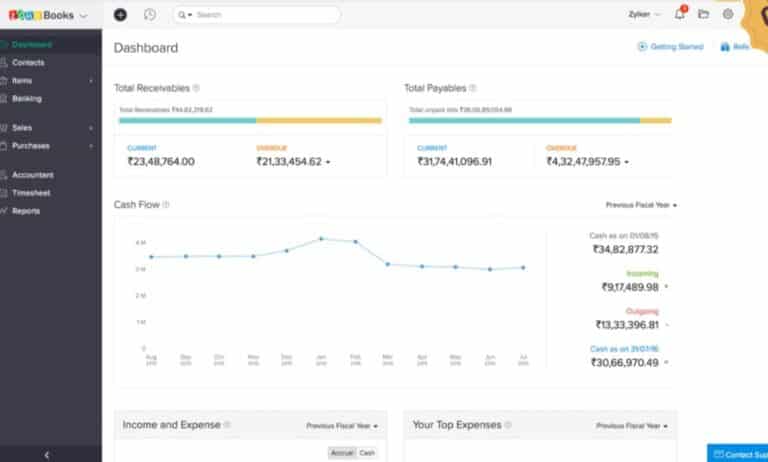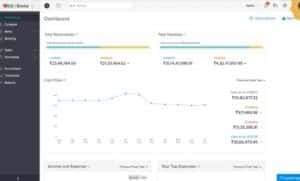 Zoho Books is an accounting app solution designed for small businesses. The software provides capabilities for tracking billable hours, generating professional-looking invoices, reconciling bank accounts, managing inventory, and generating financial reports. With its user-friendly interface and integration with other Zoho apps as a result, businesses can easily manage their financial operations and streamline workflows.
10. TurboCASH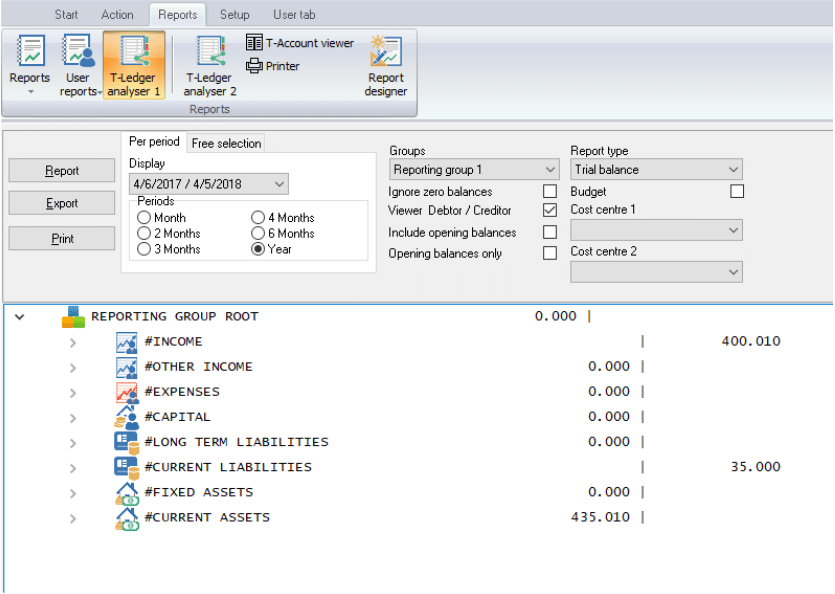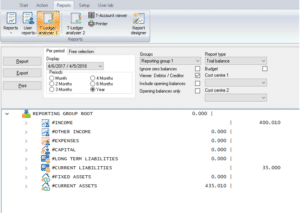 TurboCASH is a free and open-source accounting system software solution that is designed to meet the needs of small to medium-sized businesses. Its range of features includes accounting, invoicing, inventory management, and point-of-sale capabilities.
With TurboCASH, businesses can easily manage their financial operations, generate professional-looking invoices, keep track of inventory levels, manage customer and supplier accounts, also reconcile bank accounts.
How Accounting System Works
An accounting system is a set of processes and tools used to manage and track financial transactions within a business. The primary goal of an accounting system is to provide accurate and timely financial information to help business owners and managers make informed decisions. In essence, these are how the accounting system works:
Recording transactions
The first step in any accounting system is to record financial transactions. This can include sales, purchases, expenses, and other financial activities. Transactions are typically recorded using accounting system software, thus enabling easy tracking and organization of financial data.
Classifying transactions
Once transactions are recorded, they need to be classified into different categories such as revenue, expenses, assets, liabilities, and equity. This helps to provide an accurate picture of the company's financial position.
Posting transactions
After transactions have been recorded and classified, they are posted to the appropriate accounts in the company's general ledger. The general ledger is the central repository of all financial information for a business.
Creating financial statement
By using the data in the general ledger, financial statements can be generated. These statements include the balance sheet, income statement, and cash flow statement. This report also provides a summary of the company's financial position and performance.
Analyzing financial data
Business owners and managers can use financial statements to analyze the company's financial performance and identify areas for improvement. This may include comparing financial results to industry benchmarks, identifying trends in revenue and expenses, also analyzing cash flow.
Managing cash flow

An important part of any accounting system is managing cash flow. This involves monitoring cash inflows and outflows to ensure the company has enough cash to meet its financial obligations.
Types of Accounting Software
Accounting activities are one of the crucial activities in the company. Companies need good records so that financial monitoring can be done easily. The use of accounting software is very much needed in this digitalization era so that operational systems can be automated.
Accounting software used by every company is not necessarily the same because it depends on the needs of the company. There are several types of accounting software based on their use, as follows:
Billing or invoicing software
This software is used to automate billing and invoice processes. Billing or invoicing software can also help process payment activities in a timely manner. In addition, the creation of this software can also automatically inform you about due payments and so on. Another benefit is that you don't need to do manual data entry so it can simplify your daily accounting activities.
Payroll management system
Salary preparation can be made easy and minimize errors by using a payroll management system. Payroll is one of the crucial things we have to consider by the company because it relates to the number of employees who are not small. In addition, this software is also useful in calculating employee salaries including salary deductions, making payslips, calculating salaries, and others related to employee salaries.
Inventory management software
This software is a type of accounting software that is designed to help businesses manage their inventory levels, sales, and orders. A fully featured Inventory management system is usually able to fulfill demands with optional inventory levels, monitor stock transfers, forecast inventory requirements, and optimize stock management across multiple locations.
Cloud-based accounting software
This type of accounting system is becoming increasingly popular because it offers several advantages over traditional desktop accounting software. One major advantage of cloud-based accounting software is that it is accessible from anywhere as long as there is an internet connection, allowing for greater flexibility and remote work capabilities.
Small business accounting software
Small business accounting software is specifically created for small businesses that require basic accounting solutions. It is usually more affordable than other types of software and provides fewer functionalities.
ERP system
Large companies will definitely have increasingly complex business activities so we need software that can integrate these business activities. Especially in transaction activities involved with other operational activities, we need software that can process centralized data and information.
ERP system is software that can integrate company data into a database. An accounting system can come from an ERP system which can be compatible with other activities such as supply chain, inventory, finance, human resources, and others.
Essential Features of Accounting Software
Proper accounting software should be used by all businesses, no matter how small. Compared to using spreadsheets or paper, this saves a tremendous amount of time, money, and irritation. There are a lot of options out there, but here are the essential features of accounting software that you should pay attention to.
Cloud-readiness
Nowadays the role of the Internet has a big impact on every aspect of the human work environment, including the accounting system. There are two main reasons why cloud-based accounting software is preferable to locally installed software. The most obvious one is that it facilitates remote work, and cloud-based software means it is updated automatically by the vendor.
Financial reporting and forecasting
Your financial information is stored in accounting system software. The best case scenario would be for it to be able to use this to generate reports and projections, providing you with important business intelligence, such as an accurate forecast of your income and expenditure over a specified future period of time.
Security
While it may seem obvious, it is crucial to emphasize that accounting software deals with financial data and, in some cases, personal data such as invoicing contact details. because of that, security is an essential aspect that cannot be compromised.
Fast bank reconciliation
This is an essential feature of accounting software that helps businesses ensure that their accounting records match their bank statements. It streamlines the process of reconciling bank accounts by automating the matching of transactions in the accounting system with those in the bank statement. This can save businesses significant amounts of time compared to manual reconciliation processes.
Real-time
This feature will allow businesses to monitor their financial position and performance continuously. This feature provides accurate and up-to-date information about a business's financial status, such as the current cash balance, outstanding invoices, and bills. It also allows businesses to identify potential issues quickly, such as cash flow problems or outstanding payments, and address them promptly.
Automatic Payment Reminder
This function assists you in notifying customers of upcoming or overdue payments. Certain software may offer pre-written email templates that you can use as is or modify to your liking. You can also select the timing for when these reminders should be sent out. Furthermore, some applications may enable you to send appreciation emails to customers once their payments have been received.
Integrations
Being able to link accounting software with other software programs you use can be a major time-saver since it eliminates the need for manual data transfer between systems. Integrating with tools that you already use like payroll system, CRM system, etc., can also reduce the amount of time spent training employees who will be using the software.
Advantages and Disadvantages of Using Accounting Software
Accounting software provides numerous advantages, including improved efficiency, real-time data insights, and cost-effectiveness. However, it also comes with a few disadvantages that businesses should consider before implementing it. Below are the advantages and disadvantages of this system:

Advantages
1. Efficiency
Accounting software automates many of the tasks involved in bookkeeping, such as generating invoices, tracking expenses, and reconciling bank statements. This can save businesses a significant amount of time and effort.
2. Scalability
Accounting software can accommodate business growth without the need for significant infrastructure investments. As businesses grow, they can add new features or upgrade to more advanced versions of this software.
3. Accessibility
Online accounting software can be accessed from anywhere with an internet connection, allowing businesses to manage their finances anywhere. It also allows for remote work and facilitates seamless communication with clients, accountants, and other stakeholders.
Disadvantages
1. Technical issues
Accounting software relies on computer hardware and software, and technical issues such as software bugs, compatibility issues, or hardware failures can disrupt accounting operations.
2. Incorrect information
Data from an accounting system is only as credible as the data entered into it. Even if all input data is verified, since most accounting systems need manual data entry, financial figures could still be inaccurate. This is why users must pay attention to the data that has been entered into the system.
3. System configuration
Depending on the size and complexity of the business, configuring the software to meet specific needs and workflows can be a time-consuming and challenging task. So if the software doesn't support easy customization, it will be a burden for the company.
Conclusion
Bookkeeping, or accounting software has now become a required item for companies because we can't do this crucial function poorly. The benefits of this system include financial control, saving money, data accuracy, time efficiency, and real-time automatic calculations. Therefore, in choosing a system for your accounting activities, you must choose it properly to suit the needs of your company.
One of the most recommended software is the Accounting System from HashMicro which offers features that can integrate accounting activities with other activities, like purchasing and CRM in sales. With HashMicro's system, the display of data becomes more accurate and can be monitored in real-time. In addition, this accounting software can be customized according to your company's needs so that the benefits you get are more optimal.
So, what are you waiting for? Learn more by clicking the image below or schedule a free demo now to experience the transformational power it brings to your operations!

Frequently Asked Questions About Accounting Software
What small business accounting software can do?

A reliable small business accounting software can offer information within seconds that can assist you. The most basic functions for small business accounting software are generating invoicing, syncing bank and credit card accounts, managing accounts payable, managing accounts receivable, collecting online payments from customers, generating basic financial statements such as profit and loss statements, balance sheets, and cash flow statements, and also allowing access to accountants or tax professionals.

Which accounting software is the simplest to operate?

Hashmicro accounting software is one of the easiest to use. Software from Hashmicro can be designed according to customer needs which can be integrated with inventory management, CRM, and purchasing systems to provide accurate data.

Is small business accounting feasible to implement?

Using it can be a great way to save both time and money. Automating tasks like invoicing, payment tracking, and report preparation, can take care of many of the boring and repetitive aspects of bookkeeping. This means that you'll have more time to concentrate on managing your business. Additionally, accounting software can help ensure that your books are compliant with regulations.