Human resource management (HRM/HRIS) is one of the most important parts of an organization. Without proper HRM, organizations will find difficulties in developing their people and achieving their objectives.
Managing human resources is not just about motivating or disciplining employees, but also about developing them and giving them rights. There are also other processes that need to be managed such as recruitment and taxation. Therefore, HRM requires intensive handling.
Managing HR manually is inconvenient and inefficient. This is why a lot of companies have chosen to switch to HRIS to automate their HR processes. In fact, HR management can also be done through Software Management Talent to monitor and maximize employee efficiency thoroughly. Hence, to get to know what an HRIS is, please read this entire article.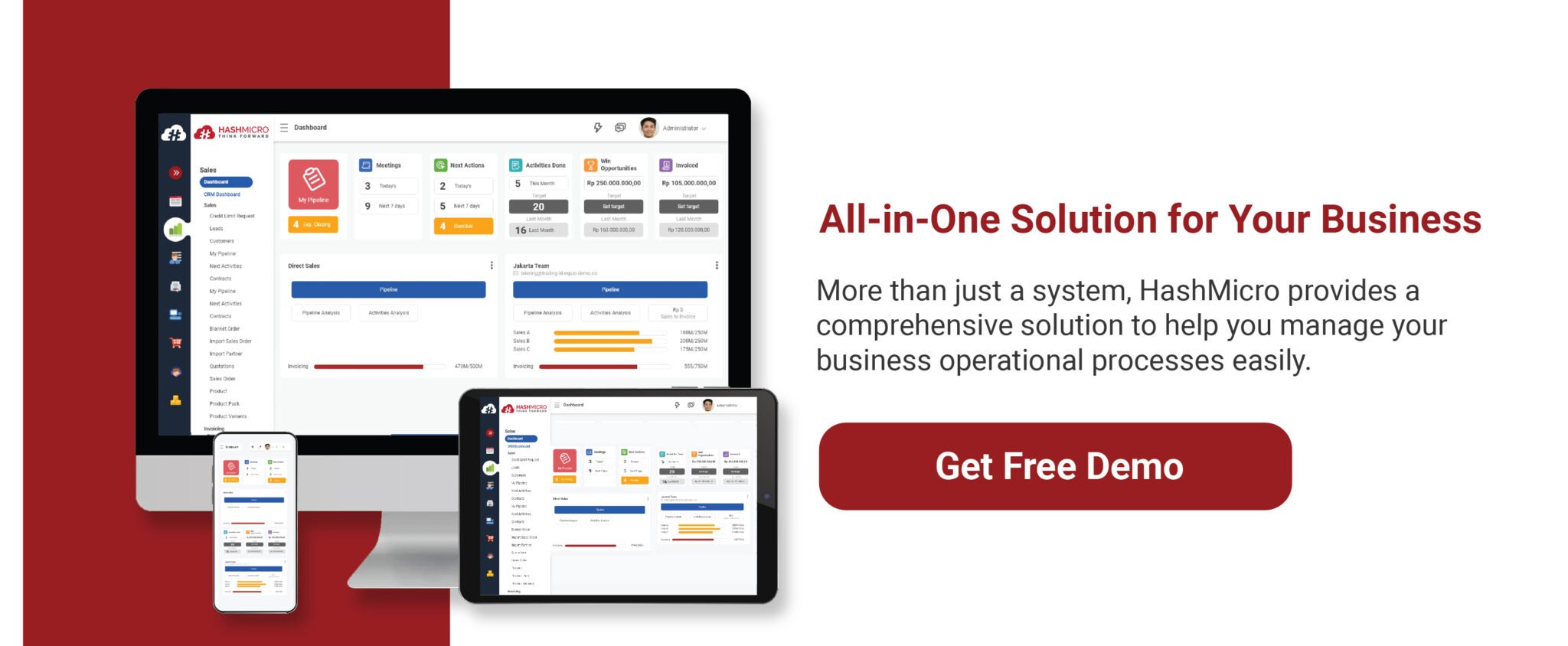 Table of Contents
What is an HRIS?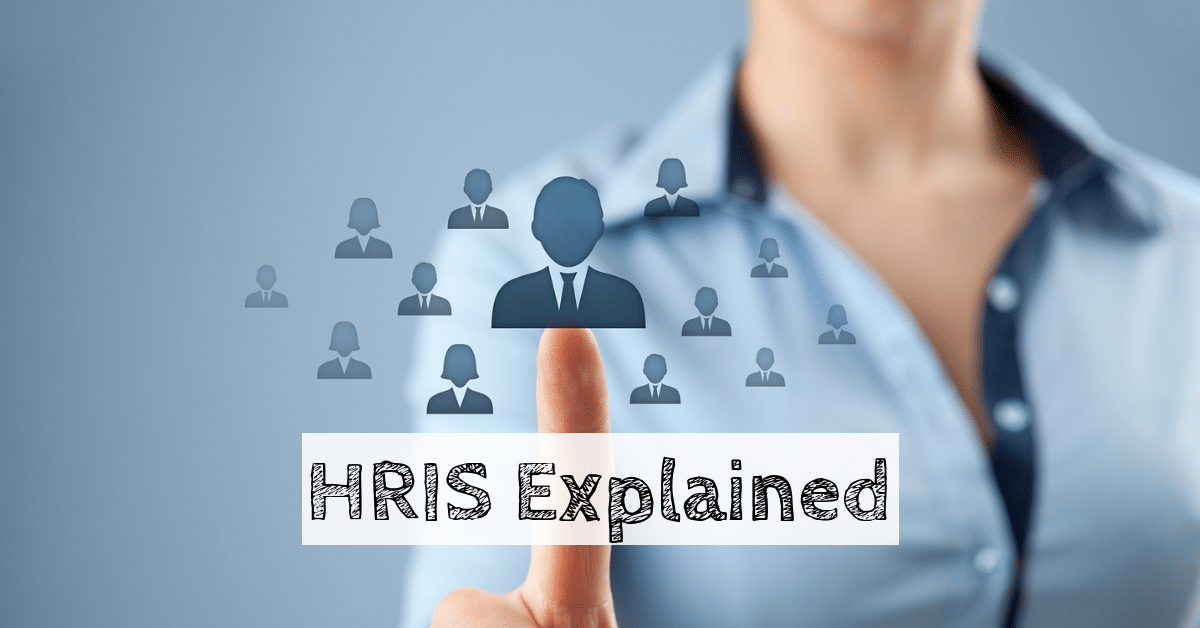 Before getting to know HRIS, you need to understand what HRM is, since there are connections between both of them. HRM is the practice of managing the workforce in organizations to help businesses gain a competitive advantage. Also known as the HR department, this practice aims to optimize employee performance in achieving business objectives.
HRIS (Human Resource Information System) or also known as HRM Software (Human Resource Management Software) is software that manages various HR processes in a centralized system. It covers payroll, taxation, recruitment, attendance, and performance assessment.

With HRIS, HR managers can track various information about employees such as their personal details, job roles, salary information, expenses, and many more. HR managers can also control who can access the system, which information can be shared with employees, and which data should be restricted for management's use only.

HRIS is also one of the important modules in an ERP system, so companies can integrate it with several other modules too. Just like an ERP system, HRIS can be deployed on computers  (on-premise) and is also available as a cloud-based SaaS solution.
How HRIS (HRM Software) Benefits Your Business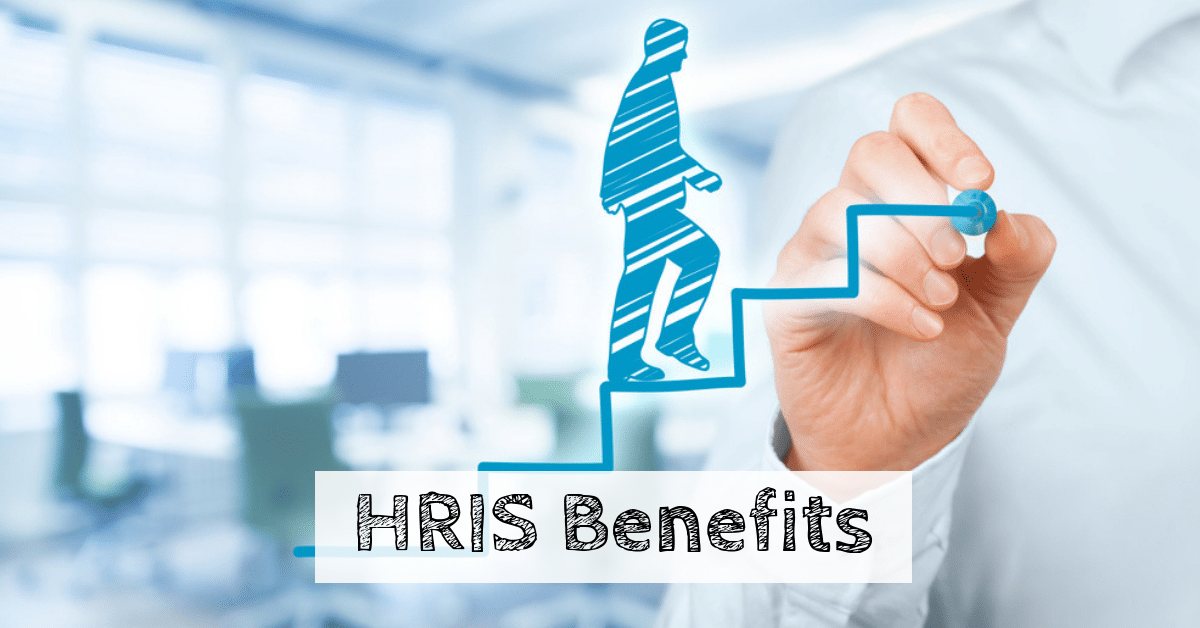 HRIS or Human Resource Management System has become one of the software companies must own, whatever the type and size. Obviously, there are many benefits that this HRD provides software, here are the benefits:
Improves employee data security
Employee data is personal and should only people with interest is allow to access it. HRM systems enable HR managers to control who can access information in the system, resulting in a small risk of data theft.
Facilitates salary distribution
HRIS makes the payroll process faster and easier. It can minimize Human errors that often occur during salary calculation. because the system calculates salaries according to employee working hours and attendance.

Payslips can be created in just a few minutes and everything is stored in the system, so management and employees can track it easily. Managers can also view monthly payroll reports and see the salary components of each employee (allowances, overtime pay, etc.).
Also Read: 5 Effective Ways to Retain Your Best Employees
Monitors employee performance
HRIS enables management to identify fast-developing employees and slow ones. HR managers can set KPIs for each employee and then measure their achievements. This will eventually help management evaluate employee performance more easily.
Saves on HR expenses
HRIS helps alleviate the operational costs of HRD by eliminating the use of paper or other inefficient applications. It also reduces the need for labor to manage HR, since it takes care of all the processes automatically.
Simplifies the recruitment process
The recruitment process, from interviews to the acceptance of new employees can be handled easily using HRIS. Managers can create recruiting pipelines and put candidates in stages based on their status.
Helps optimize the decision-making process
HRM software enables management to make more informed decisions. Because all human resource information is centralized, management can quickly and easily determine who has contributed sufficiently to the company and who has not. So that management can act more quickly to close the employee skills gap.
HRIS Main Features & Components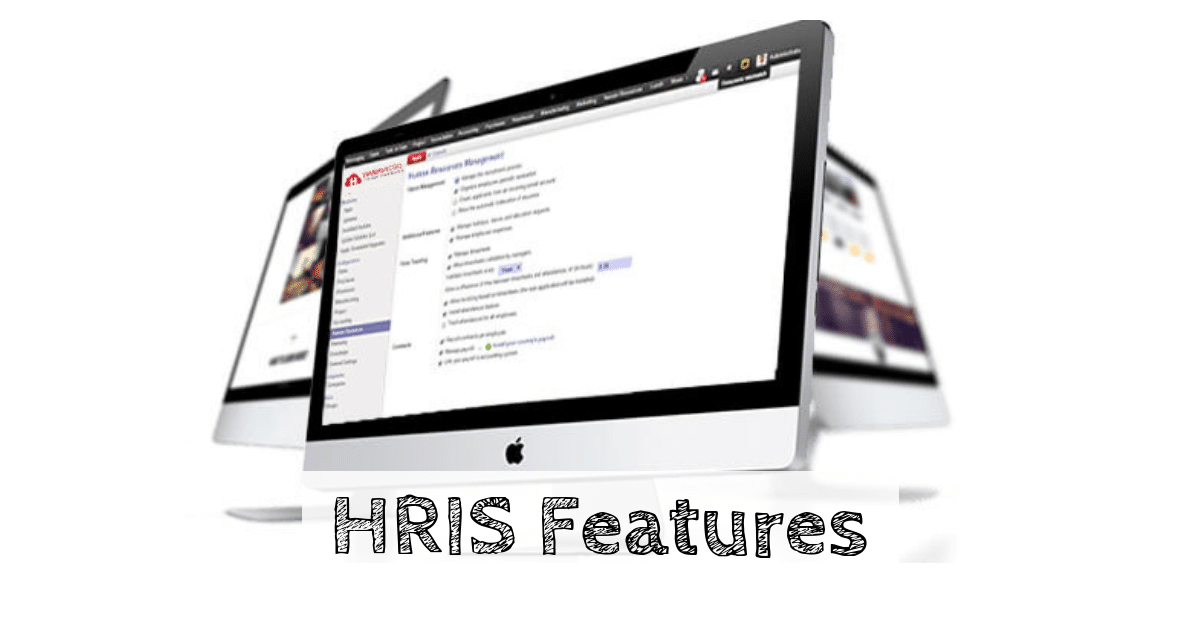 Each HRM system has its own strengths and weaknesses, but there are some key features a complete and sophisticated HRM system should have. Some of them are:
1. Payroll Management
This is probably the most vital feature of an HRM system. Salary distribution in some organizations can be very complex because each employee has a different amount of wages, benefits, and taxes. The Payroll Management feature makes these processes much simpler.

With this feature, employee salaries are calculated automatically based on attendance, working hours, performance, and tax deductions so that the possibility of errors in calculating salaries is very little. It can digitally generate and store payslips properly in the system. Salary-related reports can be reviewed on a single screen so that HR managers can easily make sure that nothing is missed.
2. Recruitment Management
With this feature, HR managers can easily arrange each stage in the recruitment process; information verification, interviews, skill evaluation, negotiation, and acceptance. With drag-and-drop functions, managers can move candidates from one stage to another.
3. Timesheet & Attendance Management
A good HRM system can integrate with a biometric presence system (RFID), which eliminates the need for businesses to manually record each employee's presence using paper or spreadsheets. Attendance, working hours, and leaves are all recorded in a single repository and will automatically as well as accurately. Employees can also submit leave requests right through the system.
4. Assessment Management
HRIS makes the employee evaluation process more practical. Managers can customize evaluation sheets for all employees. Several types of evaluations, including self-evaluation, rating scale, 360-degree feedback, etc. We can review each assessment result and then measure to determine the progress made by each employee.

5. Financial Management
Various costs incurred and reimbursements requested by employees can be reviewed with this feature. Managers can generate reports regarding the costs incurred by each employee at all times. So the result will make it easier for management to manage expenses as well.

6. Tax Management
A good human resource management system should include a feature for regional tax management. The system allows for easy tracking of all financial information and taxes, including Taxpayer Principal Number, WIC, and bank information.
7. Analytical Reporting
A good HRM system allows HR managers to create various reports related to labor such as salaries, expenses, taxes, attendance, achievements, etc. within a few minutes. There are several multiple formats in reports, they are line charts, pie charts, tables, and bar charts.
Conclusion
HRIS is a software system that automates various processes within the HR department, from payroll, attendance, recruitment, and taxation, to employee performance appraisals. Without this software, errors in calculating salaries and taxes will be difficult to avoid and management will need more time, energy, and costs to manage their workforce.

Start implementing your business with HRIS Software from HashMicro. Manage employee information ranging from personal data, and employment contracts to finance easily and automatically. The complete system for your business needs is integrated with various modules such as Accounting Systems, Competency Management, and Timesheet Management.
For more detailed information about HRIS or HRM software, feel free to contact us.