These days, ERP systems are commonly used in businesses and organizations to manage their operations. So, what are the ERP systems? ERP (Enterprise Resource Planning) system is a type of software that enables businesses to streamline their operations and manage their resources more effectively.
ERP systems can help integrate and automate a wide range of business processes. Those processes include finance, inventory management, human resources, customer relationship management, and supply chain management. With this system, businesses can gain real-time visibility into their operations and make better-informed decisions based on accurate and up-to-date data.
In the context of ERP, a module refers to a functional component of the software. Each module is designed to handle a specific set of business processes. These modules can be customized and configured to meet the specific needs, and they can be used in combination with other modules to create a comprehensive ERP system. By using these six modules, ERP software allows you to tailor the software to the unique requirements and optimize operations accordingly.
Table Of Content
Human Resource Management (HRM)
Ensuring effective management of your workforce is crucial since they are the backbone of your organization or business. To achieve this, your Human Resource Management Enterprise Resource Planning module should be able to manage all aspects of employee administration. Those aspects include onboarding, offboarding, benefits administration, and timekeeping.
The most important function you should look for in an HRM module is payroll management, as managing payroll and issuing direct deposits manually is time-consuming and not worthwhile. Instead, this module can automate payments, including tax and benefits deductions. By integrating a timekeeping feature, even payments for hourly workers can be automated. This will eliminate the need for manual entry of their timesheets.
Also Read: The Powerful Impact of Cloud ERP for Singaporean Businesses
Customer Relationship Management (CRM)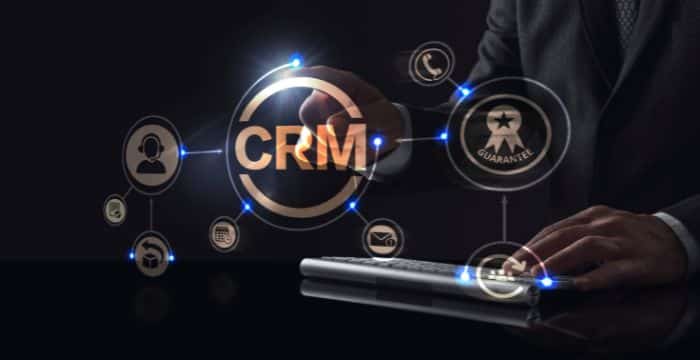 Customer Relationship Management (CRM) involves effectively managing your customers and leads. This is crucial for the survival and growth of your business. By integrating a CRM module into your ERP system, you can keep track of all the customer and lead data in one place. This provides you with valuable insights that can help optimize your marketing and sales.
One of the main benefits of using the CRM is you can track the purchasing history of your customers. This data can be used to suggest additional purchases through cross-selling or upselling. Additionally, a CRM can help you keep track of the conversations you've had with leads, such as who spoke to them, when, and about what. By using this data, you can effectively guide the sales reps, making sure they don't double-up by calling about the same topic.
Business Intelligence
This ERP module is relatively new. Business Intelligence (BI) is responsible for gathering and analyzing data, along with generating actionable insights related to business processes. The most valuable aspect of BI in an ERP system is its ability to present insights through reports. In the BI component, the quality of the reporting feature is crucial as it enables users to comprehend the analyzed data.
While some reports may present numerical data in tables, the most effective ones are visual. The visual ones allow us to identify trends easily. Therefore, it is important to ensure that this component's reporting feature has data visualization capabilities, as the feature significantly facilitates the interpretation of insights.
Supply Chain Management (SCM)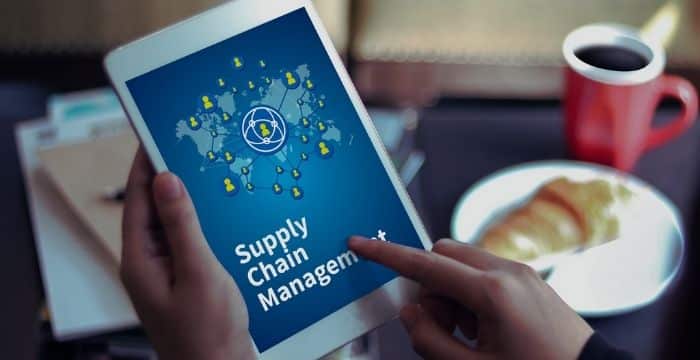 Managing supply chain is a challenging task that can be made easier and simpler with the help of a software. The Supply Chain Management (SCM) module of an ERP software is critical in achieving an efficient supply chain. It is important to have the best SCM features to optimize supply chain. One of the best features is related to the collection of real-time data.
By gathering real-time data, you can monitor your supply chain continuously. This will allow you to identify and address issues as soon as they arise instead of waiting for delayed data. Real-time data also enables predictive analytics. With the help of SCM and its real-time data feature, you can improve demand planning. With that, you can plan production that meets demands in real-time accurately.
Inventory Management System (IMS)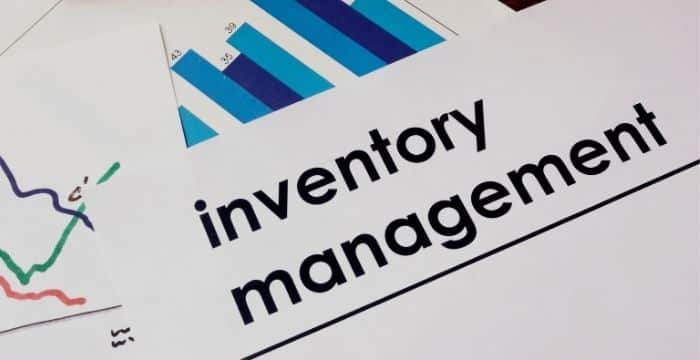 Inventory Management System is an important part of the Enterprise Resource Planning (ERP). The IMS is closely integrated with Supply Chain Management module, as well as other processes such as sales and warehousing. The primary function of the Inventory Management System is to manage the fulfillment of orders and maintain optimal stock levels in the warehouse.
Advanced inventory management systems offer tracking features that can greatly reduce the need for manual inventory control. These features include tracking serial numbers at multiple levels, tracking revision levels, and allowing multiple units of measure for each product ID or SKU.
Also Read: Top 5 Cloud-Based ERP Software in Singapore – 2023 Version
Financial Management
Financial Management is the final component of the Enterprise Resource Planning system. Money is involved in almost every business process, such as paying salaries and transportation fees. This is why the Financial Management works together with all the other modules in the ERP system.
This module is responsible for the storage and examination of all financial data. These financial data include accounts payable, accounts receivable, expenses, budgets, and predictions. By thoroughly examining your spending habits, Financial Management offers insights into profit trends and periods of unusually high expenditure. With this knowledge, you can improve your business practices and reduce costs, which will increase profits.

Conclusion
In conclusion, there are six main modules that an ERP system should have. Before implementing the system, it is crucial to conduct research on the available components and features. If not, you could find yourself needing to switch your ERP systems and it will increase costs. Not to mention that your business operations could be less efficient.
To avoid that, you can use HashMicro's Hash Core ERP. In addition to the six main modules, this ERP system has a wide range of solutions that you can choose like manufacturing, mining, fleet, engineering, and more. You can also save up costs by claiming Productivity Solutions Grant up to 50%. For further details, you can contact HashMicro here.