The term software has become commonplace and has become a daily companion. According to a data report from Hootsuite, there are 5.29 billion unique mobile phone users worldwide as of October 2021.
Each device has an operating system containing a program that performs various essential functions to make human work more manageable. Software developers usually continue to develop software to avoid interference or multiplying certain features.
Web developers in Atlanta also play an essential role in business development to ensure that every business activity runs efficiently and practically. So, it is crucial for those who run a high-complexity business to transform into digital systems and invest in software.
For example, you can implement an ERP System to automate your business operational processes more efficiently.
Before deciding to invest in software, read more articles to find out what software, functions, and types of each device are helpful in your business.
What is software?
Software is a computer program that acts as a link between the user and the hardware. In addition, software has another definition as an application consisting of a collection of programming language code.
Software becomes an essential part of an intangible physical computer's operation because it is a set of electronic data. The software's primary function is to be a link between hardware (hardware) and computer users. Without these devices, computers are impossible to operate.
Programmers create programs using a specific programming language, which is then compiled into machine-readable code.
Program is created to facilitate human work, such as counting, creating documents, and processing objects such as images, videos, or animations.
Also Read: Here are The 17 Best ERP Software in Singapore You Should Know in 2021
The Functions of Software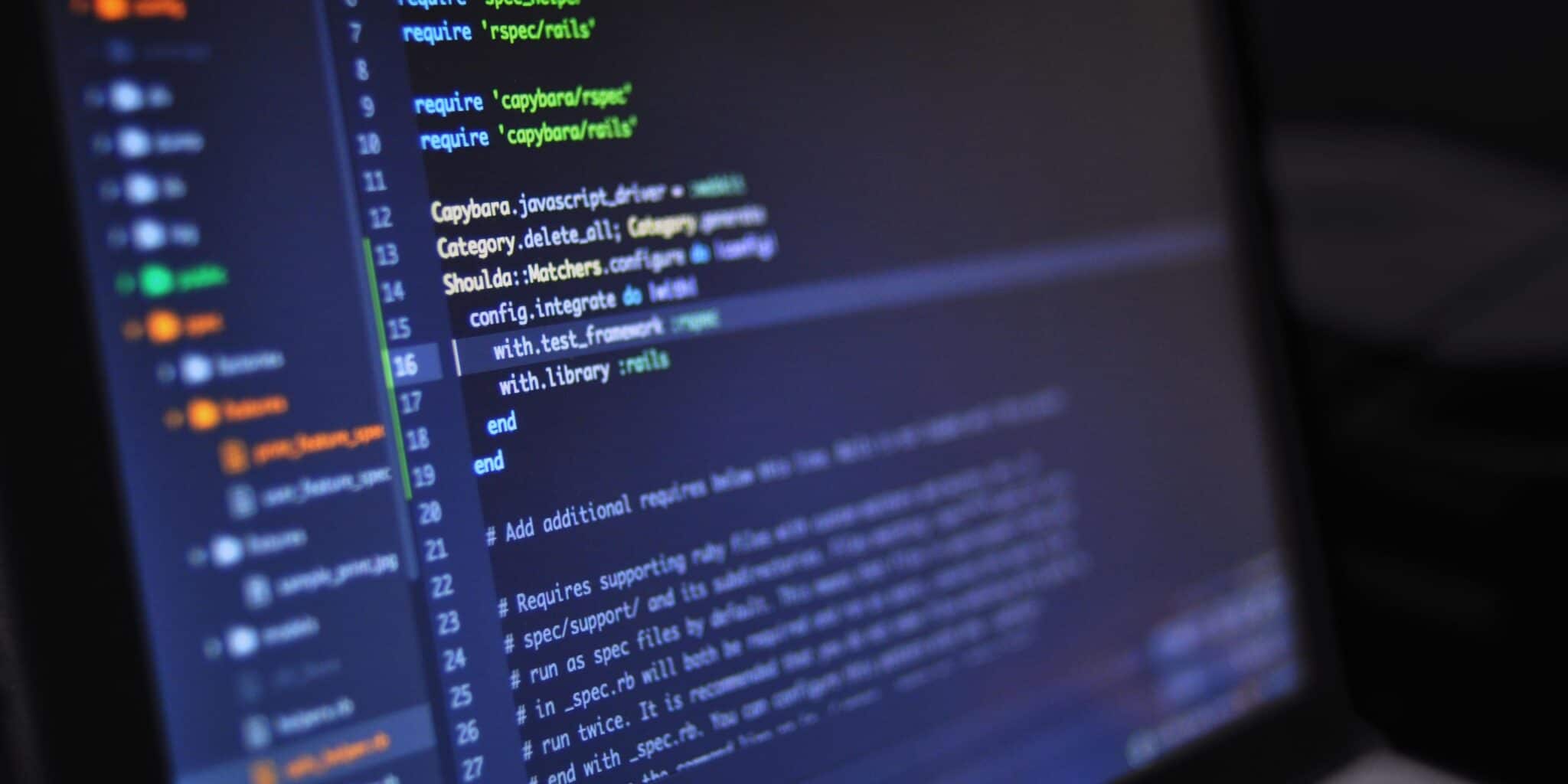 In addition to the main functions of connecting the hardware and its users, the following are some of the main components of the software:
Serves as the basis for the need for a computer to operate correctly;
Set up the hardware on the computer. That way, the use of the computer can work well according to the user's wishes;
As a link between some other program and computer hardware;
As a command translator on other programs that exist in machine language. That way, the hardware on the computer can understand and receive it well;
In addition, you can use it in identifying a program on the computer.
Software Based on its Types
The software has grown at a very high pace as technology advances. consequently, many programs are available today, both licensed and free. In addition, there is a classification of software by type, in particular:
1. Operating system (operating system)
Operating System (OS) in a computer is essential for running hardware and software on your PC. Every computer device and smartphone has a base of operations as a home for another program.
The operating system functions quite a lot, among others, can organize all the hardware integrated on the CPU, provide instructions to the processor to work on user requests, organize all processes on the CPU, and become a platform to run applications.
These operating systems ensure that different programs can do their job without interfering with each other. Simply put, the operating system demonstrates its ability to manage schedules, allowing each concurrent application to get enough CPU time. To make sure operating systems work efficiently, it's best to update them. Regularly updating operating systems and install regular security patches protects devices from vulnerabilities.
Then to find out more, here are three operating systems that have the most users on a personal computer (PC):
Windows
Linux
Macintosh
2. Programming language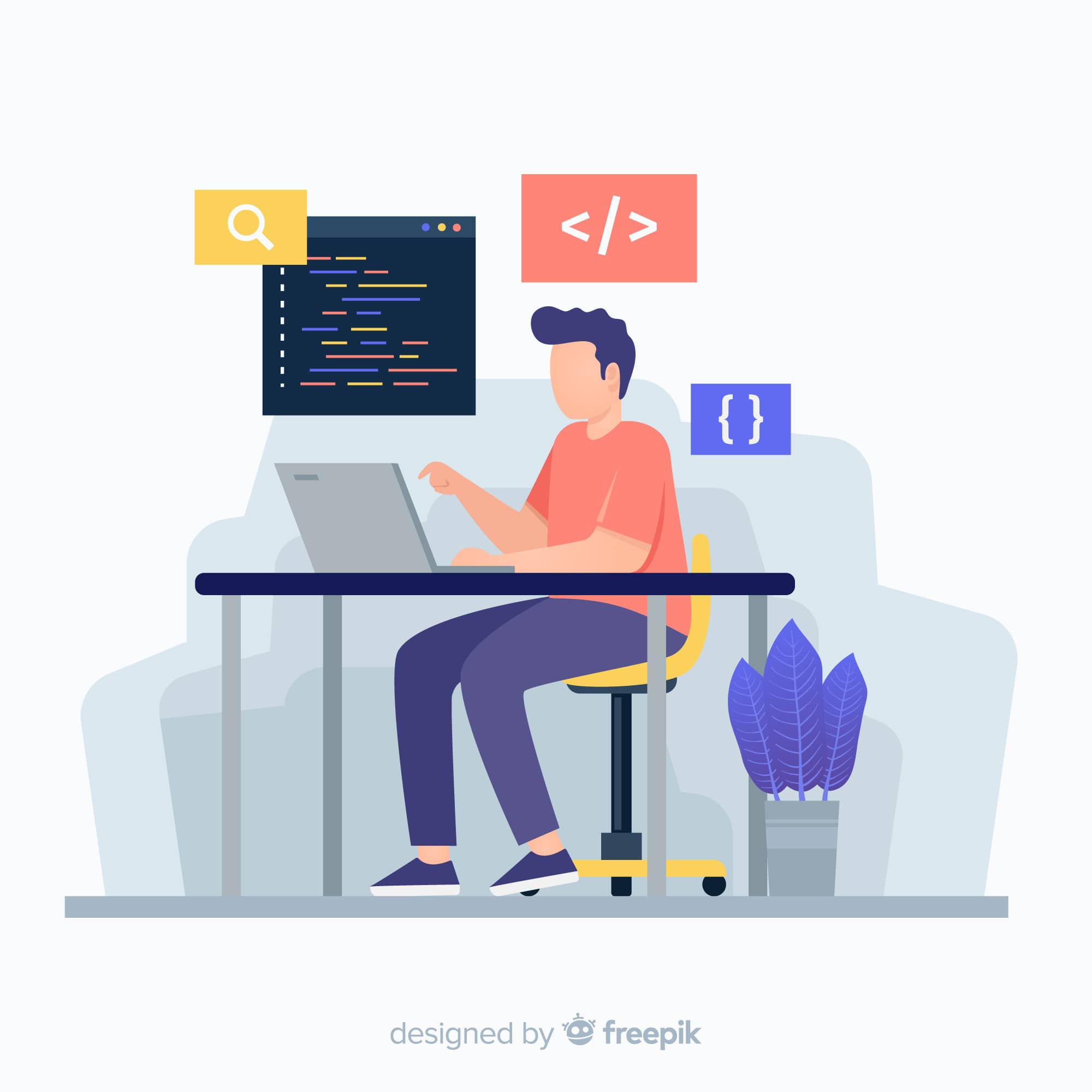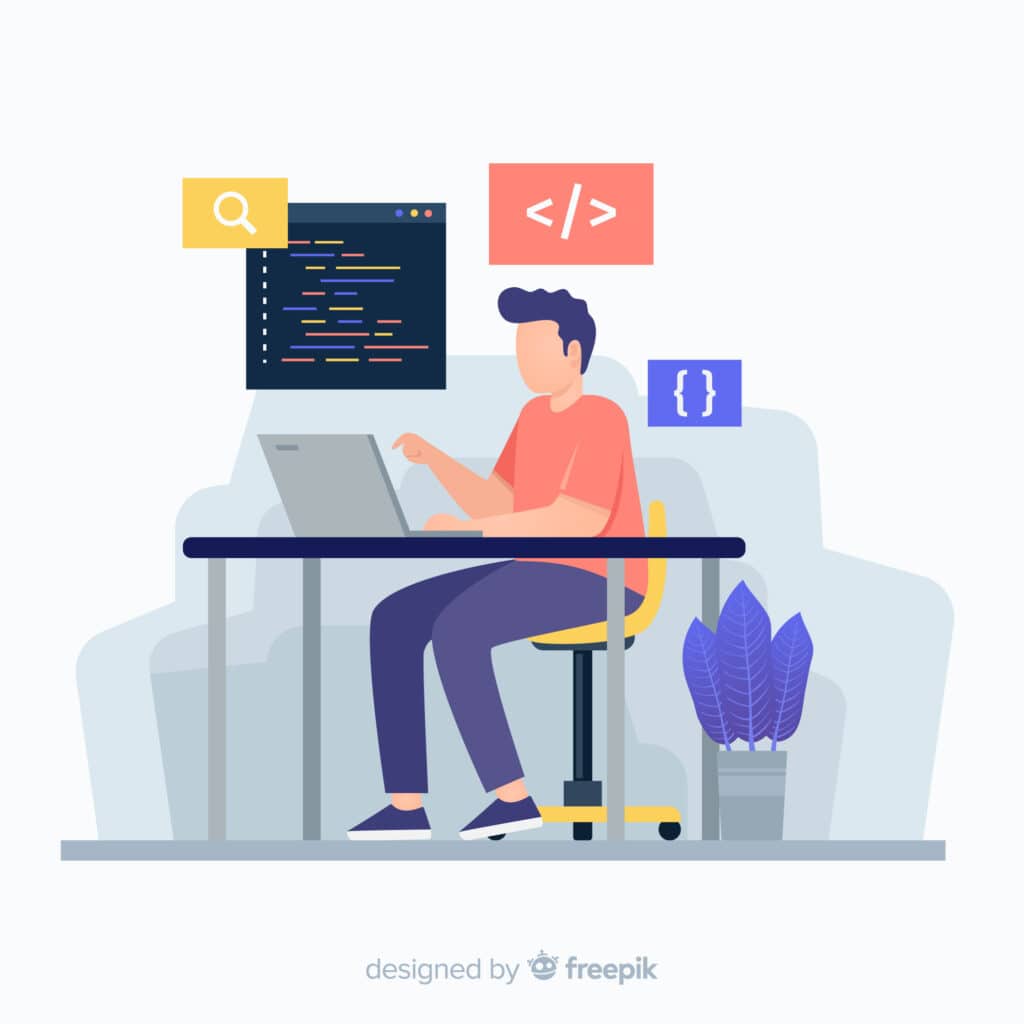 For this type, the use of one software as a language is used in creating a program. For example, if you want to create a program using the Java language, you may need to hire Java developer who is proficient in writing code in Java. Similarly, if you want to create a program using PHP or HTML, you may need to hire a developer who is skilled in these languages. Other programming languages such as C, C++, and many others also require specialized developers who are experts in those languages.
Also Read: The 12 Most Popular Programming Languages in the World (2021)
Making this programming language will still require special software to design programs according to the methods and structures in the programming language itself.
3. Application program
An application program is a piece of software whose everyday use is to accomplish specific tasks. In this case, the program can function according to the purpose of its creation, for example, such as Microsoft Excel, Microsoft Word, Calculator, and other applications.
Types of Software Required for Business Growth
In a business, the use of the program is to develop business productivity. From slight to large-scale companies, computer program needs for companies can vary depending on conditions.
Here are the most vital tools for business activities, among others:
1. Accounting software
It is undeniable that recording finances in the business is the most sensitive thing for the company—financial records related to money in and out money services for daily business and long-term activities.
The manual accounting process is very time-consuming, such as bookkeeping, calculating the depreciation of assets, and others. The larger the business, even the existence of branches, it is crucial for a company to have an automated accounting system to reduce the creation time.
Especially if the business has to manage branches, financial management must be integrated as a whole. Using an accounting system allows you to analyze finances in-depth and accurately estimate income at each branch. Use the best accounting system from HashMicro.
2. Inventory management software
Developers develop program stock goods to help the company know how many items entered, the number of goods that came out, and the remaining stock of goods stored in the warehouse.
HashMicro provides an Inventory Management System that offers accurate stock control, raw material management, and other advanced features to ensure you always get a comprehensive view of your inventory. 
With inventory apps, there's no need to guess when and how much inventory you should repost. Through the use of an easy system, you can control the business more optimally.
3. Software CRM
CRM software can help a company improve its customer satisfaction. With the CRM system, all corporate affairs related to customer service, marketing, and sales are carried out more regularly and systematically.
So CRM systems allow upselling for companies that take advantage of customer's buying habits and give customers premium products that fall into their previous purchase category. Furthermore, this system facilitates cross-selling by interacting with customers to determine their needs.
Then the details of this analysis are stored in a centralized database that all company employees can access. The relevant employees can promote their products to specific customers and maximize upselling and cross-selling whenever the system finds an opportunity.
4. Software HRM
The more complex the organizational structure of your business, the more difficult it is to manage human assets. Making hundreds of invoices, payslips, taxes, and reimbursements is something that management happens periodically.
Thus, all activities related to human management require a more practical system. With the complete HRIS Software, automate your company's HR and employee administration tasks.
5. Software ERP
ERP (Enterprise Resource Planning) is a package of systems and software companies use to manage their daily business activities, such as financial management, procurement, production, projects, HR, etc.
Also Read: What Is ERP Software and What Are Its Uses for Your Business?
These systems can facilitate businesses with real-time and accurate information to make the best business decisions based on data. By collecting joint transaction data from multiple sources, ERP systems prevent data duplication by providing data integrity. If you want to know more about removing duplicate data, read data deduplication guide using salesforce. For more, click here.
Conclusion
In the intense business competition today, we need to keep up with various rapidly changing technological trends. If you run your business using old or manual means, your business will only lag behind other companies. However, Transform your business with the variety of ERP software available by HashMicro. Change the process to be more practical and automatic.
Make more accurate decisions with the support of a state-of-the-art business management program. Free Demo.