There are still many business ventures today that do not know how important brand identity is. This is one of the important factors in a business or business. People's perceptions will be formed of a brand they run if they have a brand identity. In addition, its existence will also make our brand more unique so that it can be used as a differentiator from other company brands. Also, you can use a Marketing Automation Software to help you optimize all marketing campaign activities according to prospect segmentation automatically and accurately.
This time we will discuss what it is about and the benefits that we can get if we have it for a business that we run. Check out the following article for complete information.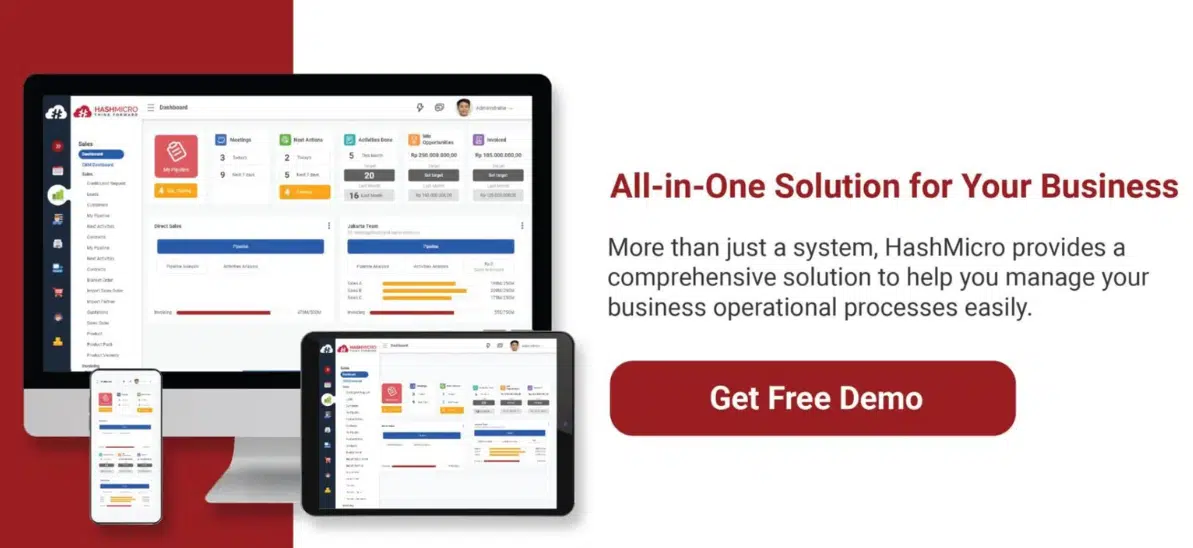 Table Of Content
Definition of Brand Identity
Brand identity is a collection of all elements created by the company to describe the right image for its consumers. If a business already has a strong brand identity, it will be easy for people to recognize the name. In addition, brand identities can also be a differentiator from competitors, which companies can do to increase customer loyalty. However, there are still many people who do not understand the difference between brand identity and branding.
Branding is a term that we hear quite often. However, it would help if you remembered that branding always refers to active marketing practices to build a brand. Meanwhile, it is the elements that the company creates to make it look different from competitors to create a special perception for its users. Therefore, creating a strong brand identity is mandatory if a business wants to be a competitive and successful company. Of course, managing the company's finances using Accounting Software from HashMicro is a good choice.
Benefits of brand identity
Brand identity has several benefits that we need to know so that creating it becomes more optimal. Here's a review of the benefits:
Increased customer awareness
The first benefit of a brand identity is that it makes the business more easily recognizable to customers. Once customers are familiar with a brand, they will tend to choose a product or service that the company offers or that they are familiar with.
Increase competitiveness
The existence of a brand trademark creates a unique business, which makes customers more quickly recognize and support the business. This, of course, can give your brand an edge because it looks more prominent than other competitors.
Customer loyalty
By building a strong brand identity, it is possible to have loyal customers. It is important for us to remember that in building brand identities, we must use strategies that can strengthen emotional relationships with customers. Because when customers feel they have a close emotional connection with the brand, of course, they will always be loyal.
Read related article: How to Build a Networking for Your Business
How to Form a Brand Identity
Informing brand identities, there are several things we need to do. The goal is that the brand identity that we form becomes more leveraged and mature in its preparation. Here are some things we need to do:
Market research
Informing an identity for a, always use accurate data to determine the target market of the business. Maybe it could be from doing some surveys to find out the mindset of consumers and potential customers.
Set the value you want to highlight
One of the goals of having a brand identity is to be able to differentiate from competitors. Prioritize the advantages that we have. By setting the values ​​that we want to highlight, the better the brand identities will be.
Choose an attractive design
Don't forget to use a unique and attractive design. Because with an attractive design, a brand will be easier for people to remember. So that the selection of an attractive design is an important factor.
Must Determine Strategy
The marketing strategy that we have must also be good. Don't focus too much on one trademark factor, but focus on other important things such as marketing strategy. A good strategy will also make the business easier for consumers to recognize. Create a good marketing strategy by using the CRM Software by HashMicro.
Pay attention to the little things
In making trademark, always pay attention to the little things. Such as making logos, colors to be used, copywriting, and others. This can help in creating a good brand identity.
Don't rely too much on competitors
We need to emphasize that in running a business, we do not always rely on competitors. If we focus too much on our competitors, we will only match them in the end. Then, finally, the branding we have done will be the same, and there will be no difference. It will even look like imitating competitors. Always create its own characteristics which can make people feel aware that the brand identity of our business is the best.
Conclusion
That's all about brand identity. It is very important for a business to have this. To summarize, it is all about the elements that a company creates to make it look different from its competitors to create a special perception for its users. In creating brand identities, it is necessary to manage resources and good financial reports.
If you are interested in having good management, don't hesitate to get in touch with HashMicro. HashMicro provides a CRM System to help you manage your business properly. You can also integrate the system with other systems by using an ERP Software to help you grow your business. Take more accurate decisions with the support of the most advanced business management software and get its free demo here.