In today's fast-paced business landscape, efficient management is crucial for the success of any service business, including pool service business. With a multitude of tasks to juggle, from scheduling appointments to managing inventory, the need for a reliable solution has never been greater. This is where the pool service business software comes in.
By automating and centralizing various tasks, the software enables businesses to focus more on providing quality pool maintenance and repair services while minimizing administrative burdens. This article will explore the top pool service business software options available, helping you to find the right tool to meet the unique needs of your business.
What is a Pool Service Business Software?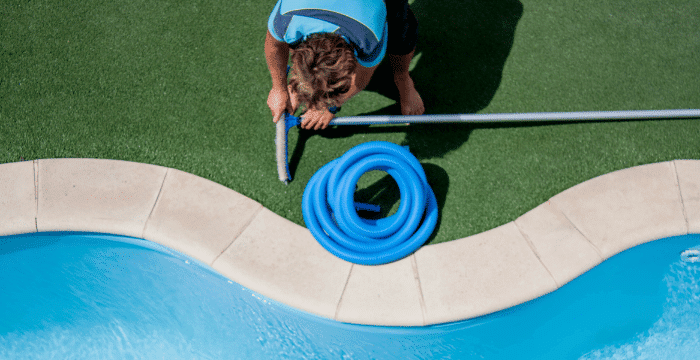 Pool service software is a specialized software solution designed to assist pool service businesses in managing their day-to-day operations. Its primary goal is to optimize operations, improve efficiency, and enhance customer service. The software provides a centralized platform where businesses can store and access customer information, track service history, and manage maintenance schedules. 
Key Features of a Pool Service Software
The powerful tool automates various tasks, simplifies communication, and provides real-time insights into business operations. If you're considering implementing a pool service software for your business, here are some key features that can significantly improve your workflow and enhance the management of your operations:
Work order management

: The system allows pool service companies to efficiently manage and track all customer requests, ensuring the timely completion of tasks. It centralizes all incoming requests, making it easy to assign and prioritize tasks based on urgency. In addition, work order management features, for instance, in-app messaging, enable seamless communication between technicians, managers, and customers. 

Financial management

: Pool management software provides a comprehensive view of the company's financial health with its features that automate and streamline financial processes. These features of financial management include invoice and billing and expense tracking.

Scheduling and dispatching

: The software provides a centralized platform for scheduling and dispatching pool service tasks. It allows businesses to assign jobs to technicians based on availability, location, and expertise. Schedulers can easily create, modify, and assign appointments. This ensures that each task is efficiently allocated to the right personnel.
Benefits of Pool Service Software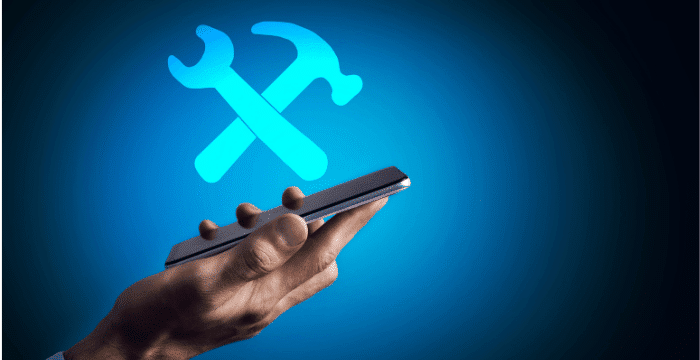 Pool service business software offers a wide range of benefits that can revolutionize the way these businesses operate, from managing appointments and scheduling to tracking inventory. Let's explore some of the key benefits of the software:
Efficient scheduling
One of the key benefits of pool service business software is efficient scheduling. With this software, pool service businesses can streamline their scheduling processes and ensure optimal resource allocation. The software allows businesses to easily manage appointments, assign technicians to specific jobs, and track their availability. 
Scheduling tasks automation enables pool service businesses to save time, reduce errors, and ensure that customers' requests are met promptly. Additionally, the software provides reminders and notifications to technicians. As a result, they stay on top of their schedules and complete jobs in a timely manner.
Inventory and equipment management
Proper inventory and equipment management are essential for pool service businesses. The software offers features to efficiently track and manage inventory, including chemicals, parts, and equipment. It provides real-time visibility into inventory levels, allowing businesses to avoid stock-outs or overstocking. 
It can also generate alerts when inventory reaches reorder points, ensuring that supplies are replenished in a timely manner. By effectively managing inventory and equipment, pool service businesses can minimize downtime and enhance customer satisfaction.
Optimized billing and invoicing
Pool service business software simplifies billing and invoicing processes by generating accurate invoices based on the services provided, hours worked, or products used. It also automates recurring billing for regular customers, ensuring timely and consistent payments. 
Furthermore, the system has the ability to integrate with accounting systems. This eases payment tracking, financial reporting, and accounts reconciliation. By streamlining billing and invoicing, pool service businesses can improve cash flow, minimize billing errors, and enhance overall financial efficiency.
10 Best Pool Service Software Recommendations
Running a successful pool service business requires efficient management of various tasks. To achieve this goal, investing in the right software is crucial. Below are the five top recommendations for service industry ERP software that can help you streamline your pool service operations:
HashMicro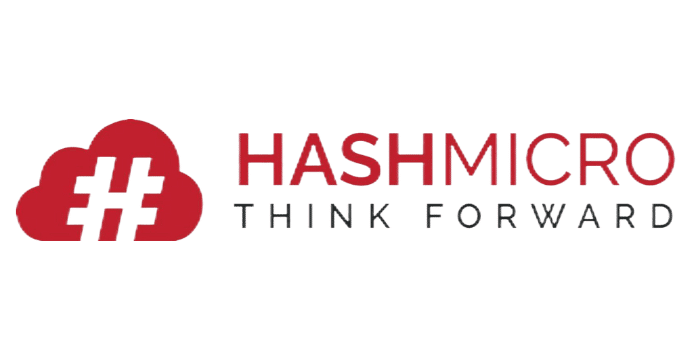 HashMicro's Professional Service ERP System encompasses various enterprise-class solutions that can be tailored to meet the specific needs of your pool service business. In addition to its highly customizable capabilities, the advanced software offers the advantage of being used by multiple users within the same entity at no additional cost. Implementing this system benefits your business in many ways, such as streamlining accounting processes and automating reservation processes.
What makes this software unique is its ability to streamline operations across multiple departments within a pool service business. The system includes components such as Booking, CRM-Leads, Accounting, and HRM. Additionally, it provides a centralized platform for managing sales, projects, operations, and finance, resulting in increased efficiency and productivity.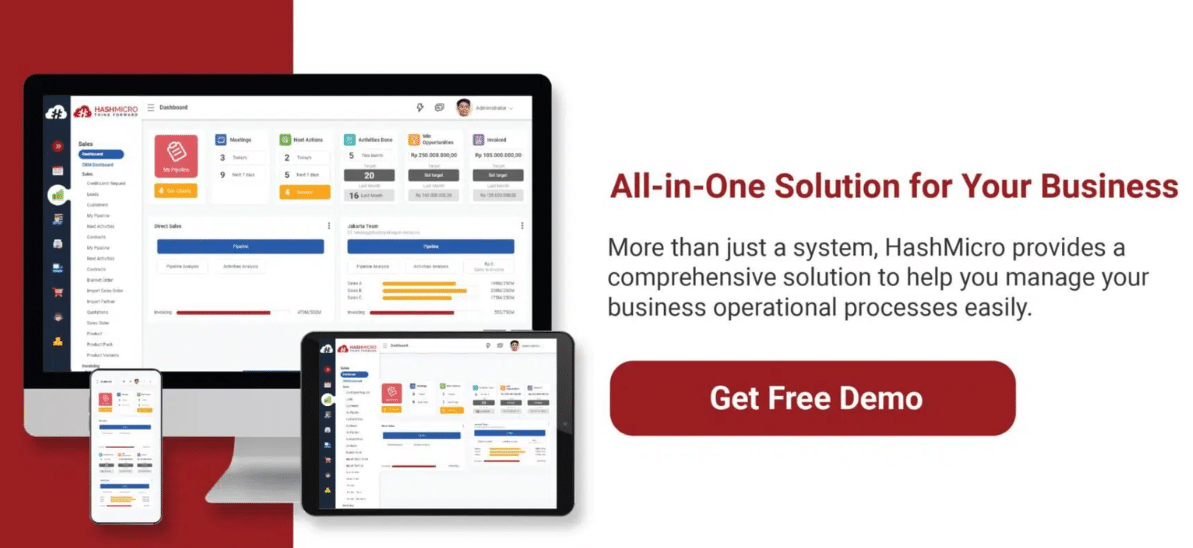 Method
Second, Method offers smooth data flows with its QuickBooks two-way sync feature. It allows you to easily sync invoices and payments to QuickBooks, while also providing on-site job tracking and reporting through a mobile app. Additionally, Method offers a streamlined equipment management dashboard to keep track of your assets. The pricing for Method is $15 per user per month.
RazorSync
Next, RazorSync is a cloud-based field service management solution designed for small and midsize field service businesses. It offers features such as customer management, scheduling, field worker management, and job estimating. Even though the software is accessible in both mobile and desktop,  it may not be the most user-friendly option, especially for those who are not accustomed to picking up new software quickly. The pricing for RazorSync starts from $85.00 per month.
Hydro Scribe
HydroScribe is a cloud-based solution that provides management features for leisure and supporting swimming pool service businesses across all web-enabled services. It offers features for managing maintenance tracking, customer records, scheduling repairs, and routing. The pricing for HydroScribe starts at $49.99 per month.
Skimmer
Skimmer Pro is a pool service program that encourages paperless business operations by monitoring and billing repair orders digitally. It enables you to track homes and pools through a consolidated customer database and optimize routes to increase the productivity of your service staff. Skimmer Pro also has an on-site reporting app that may be used to request parts or tools. The software is priced starting at $29 per month.
Jobber
Jobber is a field service management software that caters to a wide range of industries, including pool service businesses. With Jobber, you can efficiently schedule appointments, dispatch technicians, track work progress, generate quotes and invoices, and manage customer relationships. The software also integrates with accounting and payment processing platforms, simplifying your financial management tasks.
Service Fusion
Service Fusion is a cloud-based software solution designed to streamline operations for service-based businesses. Some of the features it provided include appointment scheduling and customer management. Service Fusion's intuitive interface and mobile app enable technicians to access their schedules, customer information, and job details while in the field. The software can also integrate with QuickBooks and other accounting systems.
PoolTrackr
PoolTrackr is an all-in-one tool offering features such as scheduling, performance track, data entry, and inventory management. With PoolTrackr, you can easily track your customers' pool maintenance history. The software also provides real-time communication capabilities, enabling you to stay in touch with your technicians and customers on the go.
FieldEdge
FieldEdge is a comprehensive service management providing features to assist you in managing your pool service operations. In addition to the common features provided by other similar software solutions, the software provides job costing. FieldEdge's mobile app enables technicians to access job details, capture photos, and collect customer signatures on-site. Moreover, it offers robust reporting capabilities, allowing you to analyze key performance metrics and make data-driven decisions for your business.
KickServ
KickServ's pool service business software offers a range of features to help manage operations effectively. Its key features include estimates and invoicing, customer and inventory management. It also has a support team to aid you when needed. .KickServ's intuitive interface and mobile app make it easy to access information and manage tasks on the go. Pricing for KickServ starts at $59 per month and increases based on the number of users.
Conclusion
Investing in the right pool service business software can significantly enhance your operational efficiency. By selecting the one that aligns best with your requirements, you can drive the success of your business. Each of the recommended software options mentioned above offers unique features and benefits to cater to different business needs. However, HashMicro's Professional Service ERP System stands out as the leading choice.

The system's comprehensive suite of tools and customization options make it the perfect choice for pool service companies of all sizes. It has everything you need to optimize pool service operations, from scheduling and dispatching to customer management features. Experience the power of this cutting-edge software today and get up to 50% off on the Productivity Solutions Grant!