Efficiently coordinating bakery operations while ensuring consistent quality and on-time deliveries can be a complex puzzle for bakers, but with ERP software for bakery, these hurdles become opportunities for streamlined success.
So, how is it possible that the software can help bakers overcome those hurdles? Find out more in this article!
Table Of Content
What Is ERP Software for Bakery?
ERP software for bakery refers to specialized software designed to efficiently manage and optimize bakery businesses.
By offering a range of modules, like bakery manufacturing software, bakery management software, and bakery accounting software, bakery ERP enhances productivity and growth by overseeing crucial aspects.
These aspects are production, quality, inventory, warehouse, sales, and compliance management.
As the software caters specifically to the unique needs of bakeries, aiding in decision-making through real-time data integration from different departments.
With its comprehensive functionalities, this software becomes an indispensable tool in streamlining bakery operations and promoting seamless coordination across the organization.
Challenges in Bakery
The bakery industry, like any other, faces many obstacles that demand strategic solutions.
These challenges require a keen focus on innovation and efficiency.
As bakeries strive to meet evolving consumer demands and sustainability expectations, addressing these hurdles becomes crucial to achieving lasting success.
Escalating prices of ingredients
Various factors influence the prices of bakery products, including the cost of ingredients.
As the prices of essential items like sugar and dairy products escalate, bakeries must address these challenges and find effective strategies to minimize their impact and overcome this hurdle.
Growing market competition
In the bakery industry, one of the primary challenges is the rising market competition.
Like any other sector, bakeries encounter tough rivalry and must consistently conduct SWOT (Strengths, Weaknesses, Opportunities, and Threats) analysis to maintain a competitive edge.
The pressure to retain a diminishing customer base often necessitates the use of competitive pricing strategies.
Focusing on hygiene and food safety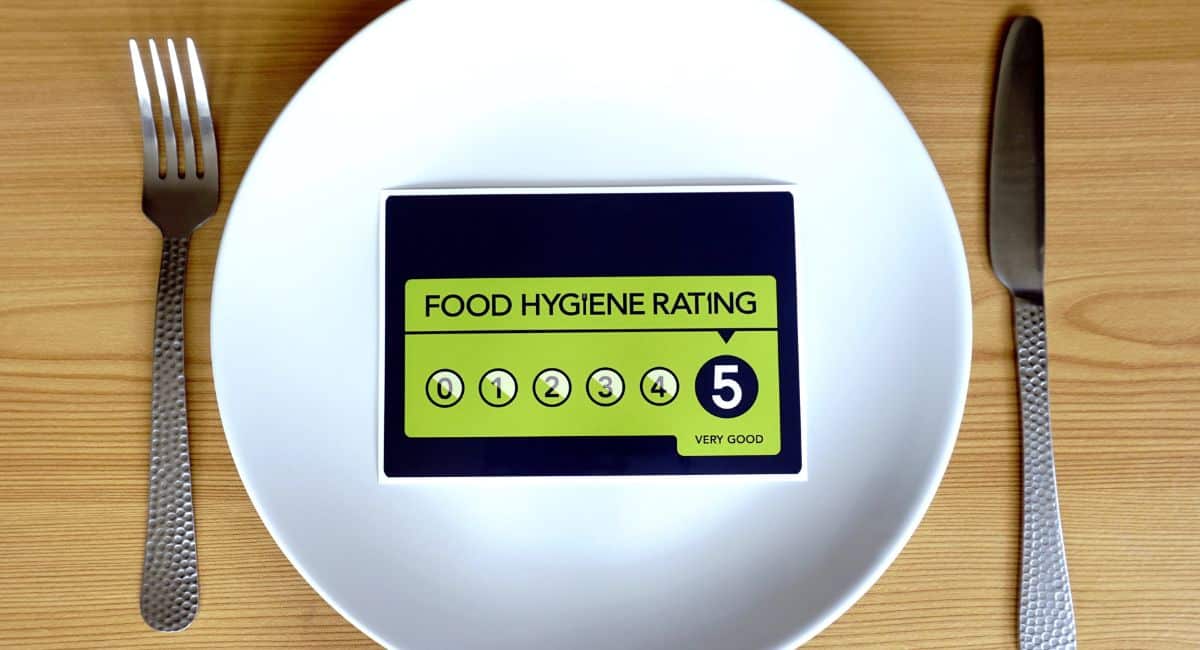 Ensuring hygiene and food safety remains a crucial challenge for bakery management.
This is because bakery businesses must prioritize employee training to uphold strict hygiene standards, implement measures to ensure food safety, and adhere to local laws and regulations governing their operations.
Shortened product shelf life
Another challenge faced by bakeries is dealing with the limited shelf life of their products.
The seasonal fluctuations in demand can be challenging to handle.
This leads to supply chain complexities and potential production waste due to sudden drops in demand.
The Benefits of ERP Software for Bakery
In the competitive landscape of the bakery industry, embracing ERP software unlocks a realm of advantages for businesses seeking to thrive and grow.
The integration of this powerful bakery software solution revolutionizes operations, streamlines processes, and offers a host of opportunities, enabling bakeries to stay ahead of the curve.
Improved food quality with reduced wastage
In the fast-paced baking industry, bakery production software, like biscuits manufacturing automation, takes on a crucial role in preventing food safety emergencies.
By automating food quality inspections and tracking safety information, expiration dates, and compliance certifications of ingredients, the software ensures that bakery products are safe for consumers.
Additionally, bakery production software helps develop lean production strategies by cutting costs and minimizing waste.
It constantly monitors the production line, promptly detecting and notifying any malfunctions to limit the extent of damage and decrease production waste.
Developing effective marketing strategies and demand forecasting
With bakery software, bakeries can conduct cost analyses, enabling them to avoid potential pitfalls arising from unwise marketing decisions.
This empowers bakery companies to formulate realistic and efficient production and marketing strategies, leading to cost reduction and profit maximization.
Given the limited shelf life of bakery products and the need to meet fluctuating seasonal demands, ERP software keeps track of real-time market data, changing consumer trends, and historical values, providing precise demand forecasts.
By obtaining accurate demand forecasts, bakeries can avoid overstocking, liquidity issues, locked-in capital, and warehouse storage problems, ensuring smooth operations and better resource management.
Automated inventory management for minimizing wastage
With real-time inventory information and automated order management, ERP enables bakery owners to monitor inventory levels and prevent overstocking, thus reducing wastage.
The implementation of a well-structured ERP system with double-entry management standardizes bakery operations, further contributing to efficiency.
Some advanced ERP systems, like HashMicro's bakery inventory management, offer upstream and downstream traceability.
With this, you can track stock movement from production to delivery, significantly reducing wastage and positively impacting the bakery's revenue.
Increased sales and reduced costs through enhanced reporting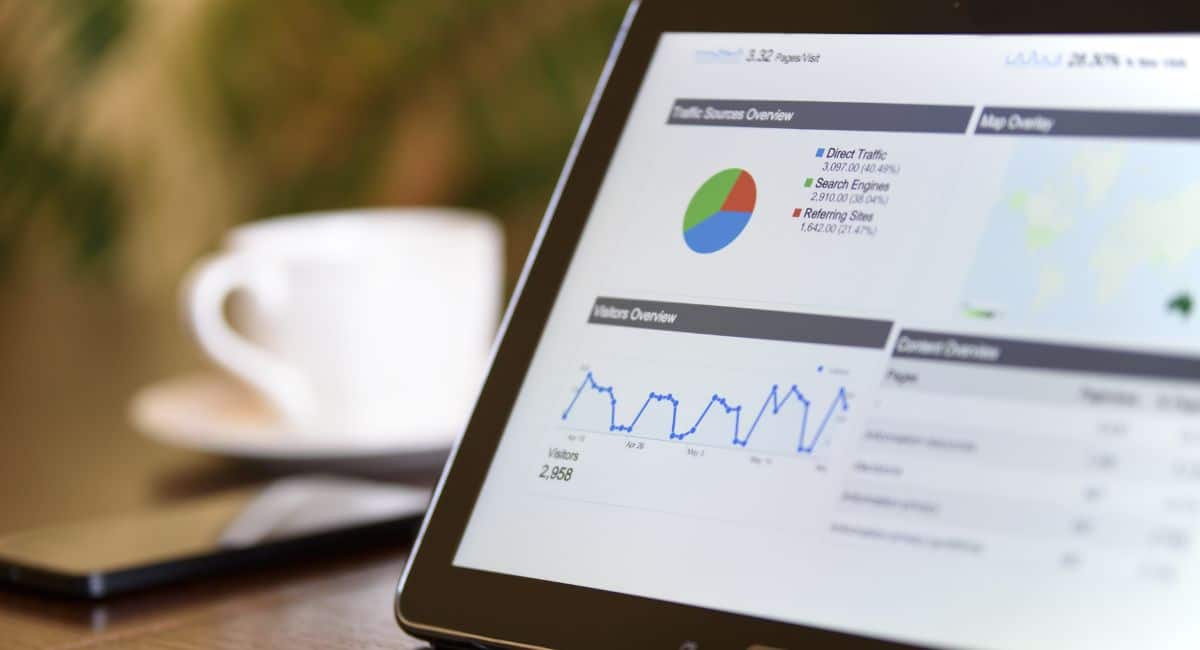 Understanding potential customers becomes easier with an efficient ERP system that analyzes product rotations and customer demands, facilitating personalized selling.
The ERP system stores valuable customer data, including transaction history and frequency, which aids in comprehending eating trends and streamlining production planning.
By tailoring custom promotions and discounts to loyal customers and delivering them via text or email periodically, bakeries can nurture customer loyalty.
Moreover, ERP software for bakery offers advanced reporting capabilities that make sense of abundant data in the present competitive landscape.
Shedding light on critical operational and financial data, ERP can generate custom reports based on departments and roles.
This real-time monitoring of financial statements enables a comprehensive understanding of revenue inflows and profits.
Key Features of ERP Software for Bakery
When it comes to ERP software for bakery, a set of essential features plays a pivotal role in streamlining operations and maximizing productivity.
These key features are tailored to address the unique challenges and intricacies that bakeries face, ensuring seamless coordination and improved decision-making.
Here are the core functionalities that make ERP software an indispensable tool for flourishing bakery businesses.
Order handling
This key feature enhances the overall order management process, ensuring seamless service for customers.
By incorporating Point of Sale (POS) software, the bakery ERP system streamlines transaction processes across all bakery outlets, automatically managing customer information, inventory, and sales data.
This automation not only improves the efficiency of order processing but also elevates the overall restaurant service quality, providing a smoother and more satisfying experience for both customers and staff.
Central kitchen
This central kitchen feature allows for efficient food quality control by monitoring the purchase and distribution of raw materials across all outlets.
By adopting a centralized kitchen approach, the ERP software ensures consistent and standardized food quality at each bakery outlet.
This helps to streamline operations, optimize resource utilization, and maintain customer satisfaction with the bakery's products.
Customer loyalty program
The customer loyalty program is designed to enhance customer retention and boost purchase frequency by offering personalized rewards to loyal customers.
Through CRM software integration, the system can automate discounts during transactions
This provides an effortless and rewarding experience for customers who have shown loyalty to the bakery.
Procurement process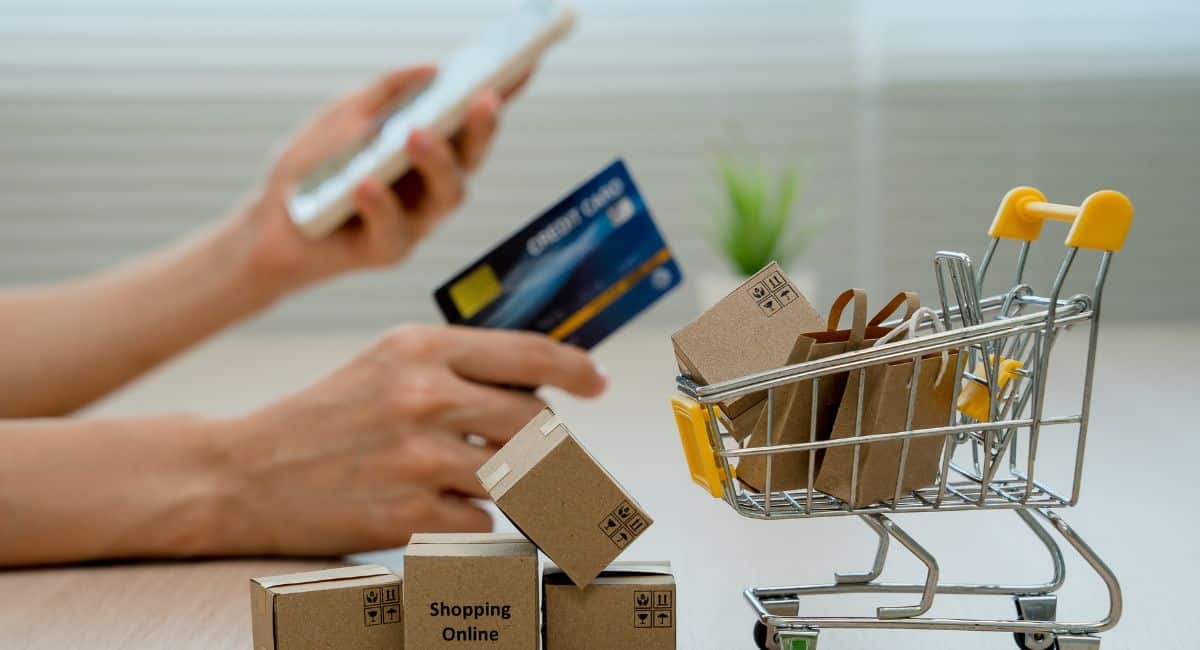 This feature enables streamlined management of raw material purchases, providing a complete purchasing software solution.
The software also facilitates easy budgeting in supermarket management for grocery purchases and offers effective monitoring of supplier performance through the vendor portal.
Financial tracking
The software ensures accurate recording of financial data, allowing precise monitoring of profits and losses for each branch effortlessly.
With its online-based bakery accounting software, bakery owners can efficiently manage finances across all branches through a single platform
This eliminates the need for duplicate data input and facilitates the generation of various financial reports with ease.
Display for kitchen orders
This powerful feature enhances the efficiency of communication between chefs and waiters, ensuring seamless coordination in the kitchen.
By automating food routing, managing cooking times, and providing a comprehensive kitchen order summary, this feature enables the bakery to consistently deliver orders in a timely manner.
With this, the entire food preparation process becomes streamlined, contributing to improved productivity and customer satisfaction.
Menu ordering
This feature ensures a seamless and convenient menu ordering experience for customers.
By streamlining the process of managing orders and transactions, the ERP software simplifies and enhances the food ordering process.
Additionally, the inclusion of self-ordering kiosk software facilitates easy and effective cross-selling and up-selling, leading to sales increase and customer satisfaction.
What are the Steps in Implementing ERP Software for Bakery?
Implementing software for bakers is a meticulous process that brings efficiency and organization to the core of its operations.
In other words, by embracing a comprehensive ERP solution, bakeries can optimize their processes and enhance productivity.
Here are the essential steps involved in successfully implementing ERP software for bakery businesses.
Determine the implementation scope
First of all, you should create a comprehensive list of necessary ERP modules and determine how the ERP system will aid in achieving your bakery's specific objectives.
Then, evaluate business metrics, such as Key Performance Indicators (KPIs), to analyze your bakery's performance and foster a culture of continuous improvement.
Evaluate potential risks
During the implementation of ERP software for the bakery, it is crucial to carefully evaluate and address potential risks.
By doing so, you can anticipate and mitigate any negative impacts that may arise.
For example, disruptions in regular business operations, financial losses, and valuable time wasted for employees.
Taking the time to recognize these challenges ensures preparedness and enhances the likelihood of a successful ERP integration.
Establish an ERP budget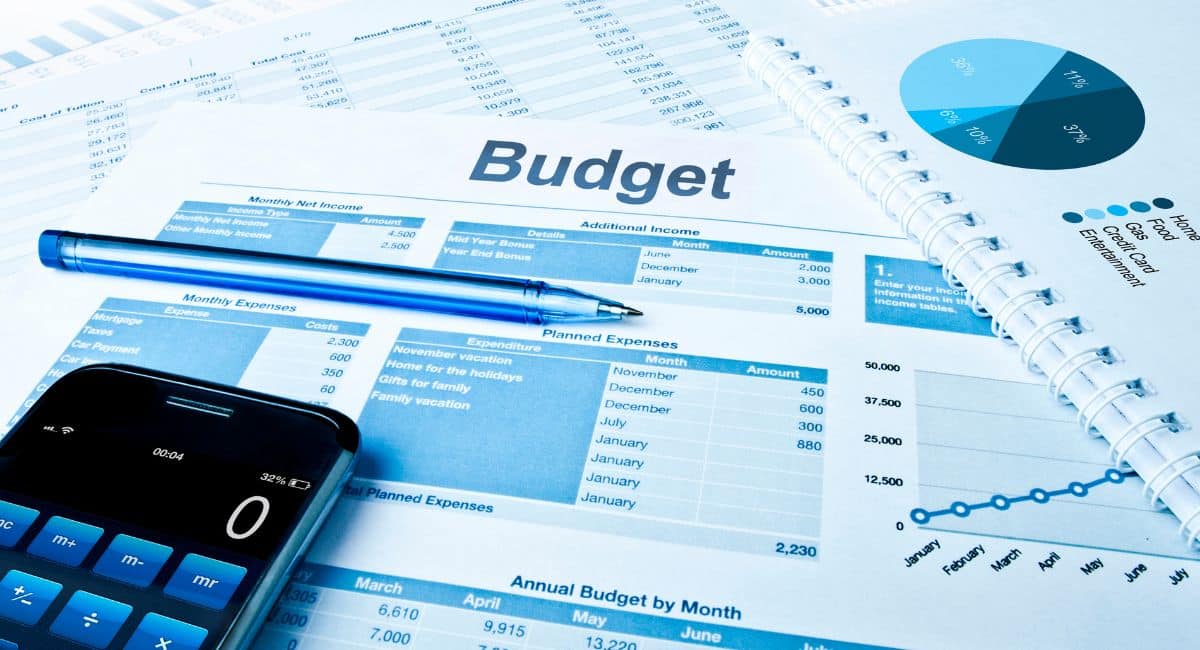 It is crucial to establish a comprehensive budget for the project before proceeding with ERP implementation.
Determining the cost involves considering various factors, including module requirements, the number of users, and the vendor's policies.
Additionally, accounting for training expenses related to the ERP is essential.
Gaining management approval and ensuring smooth cash flow in the future also requires taking into account long-term cost savings resulting from the ERP's successful implementation.
Form a project team and define responsibilities
To kickstart the ERP implementation process for your bakery, it is essential to create a dedicated project team comprising employees possessing the essential skill sets.
These team members act as solution architects, equipped with comprehensive ERP expertise and practical experience in handling such software solutions.
Strategize resource planning and allocation
The next step in implementing ERP software for the bakery is to strategize the planning and allocation of resources.
This involves assigning financial, human, and technical resources to the project team responsible for the comprehensive implementation throughout the company.
Choose the suitable ERP solution
With numerous ERP software for bakery available, you should carefully assess each one's technical compatibility, ensuring it aligns with your bakery's objectives and seamlessly integrates with existing systems.
Then, opt for an ERP that offers a comprehensive range of modules to effectively fulfill your strategic goals.
Progress through the implementation phase
During this crucial stage, begin transferring data from the existing system to the new ERP software.
However, before commencing the transition, it is essential to ensure to thoroughly clean and organize the old data to facilitate a seamless and efficient process.
Conduct thorough testing
You should also ensure the ERP software aligns with your bakery's performance, reliability, and security standards, and conduct rigorous testing.
This step is vital to uncover any discrepancies and validate the software's suitability for your bakery's specific needs.
Tailor ERP customization as needed
The last steps in implementing ERP software for a bakery involve customizing the ERP to suit the company's specific needs.
This entails close collaboration with the technical team of the ERP vendor to tailor the software according to the bakery's unique requirements.
Top 5 ERP Software for Bakery
In the fast-paced world of bakeries, harnessing the power of ERP software becomes crucial for efficient operations and continuous growth.
With a number of options available, finding the perfect ERP solution tailored to the bakery industry's unique demands is essential.
Thus, we recommend you the 5 best ERP software in Singapore known for streamlining bakery processes and optimizing productivity.
HashMicro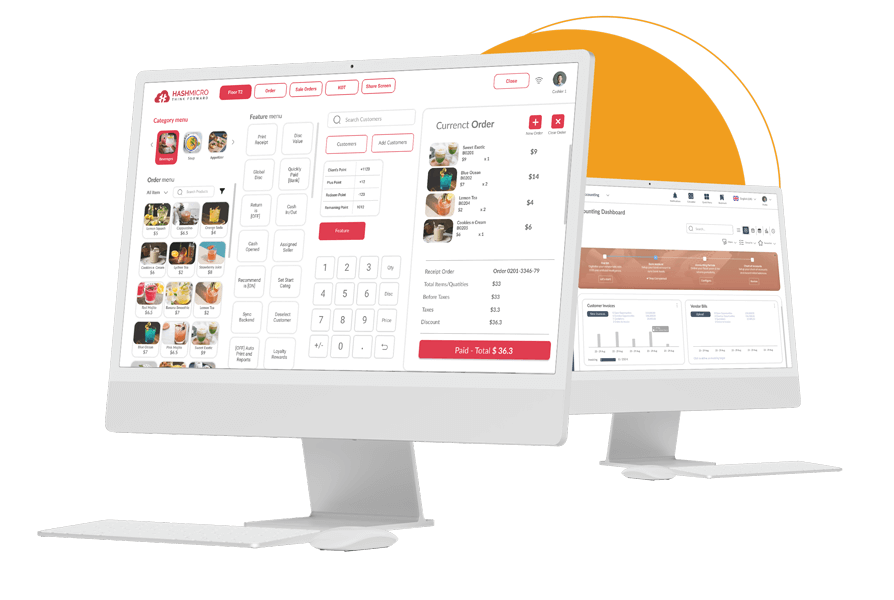 HashMicro's F&B software tailored for bakeries, Hash F&B Technology, is a revolutionary solution that elevates bakery and restaurant management to new heights.
With this comprehensive F&B system, bakeries can seamlessly handle all aspects, from table reservations to menu updates.
The software eliminates complexities by simplifying inventory management, POS, and supply chain processes, all within one centralized platform.
Furthermore, it boosts sales and efficiency through seamless omnichannel management, integrating delivery services like GoFood and GrabFood.
With Hash F&B Technology, you can gain full control of all bakery outlets with HashMicro's single dashboard, effortlessly managing prices, promotions, and menus.
You can also make data-driven decisions for enhanced profitability with in-depth sales reports and inventory analysis for each branch.
With HashMicro's Food and Beverage Software, you can experience the future of bakery management designed to streamline operations and unleash the true potential of your business.
MyOnlineBakery.com
MyOnlineBakery.com is a software with a long-standing commitment to serving its customers.
With a focus on product creation and seamless distribution, this ERP software has been tuned to meet the specific needs of bakeries.
While catering to a mix of small and mid-market businesses, MyOnlineBakery.com strives to provide solutions that streamline processes and enhance the overall baking experience.
FlexiBake
FlexiBake offers ERP bakery software for bakeries, providing practical solutions for lot tracking, production planning, and online order management.
The software is conveniently accessible through cloud and can cater to bakeries of all sizes.
With a focus on the mid-market and enterprise segments, FlexiBake stands as a reliable option for those seeking ERP solutions to streamline bakery operations.
dispoTool
DispoTool, a widely adopted solution, is a standard tool used by bakeries.
This software aims to expedite and simplify the product-picking processes, leading to cost reduction, improved distribution quality, and better space utilization.
While its user base and specific industries remain undisclosed, DispoTool primarily serves the mid-market segment.
CakeBoss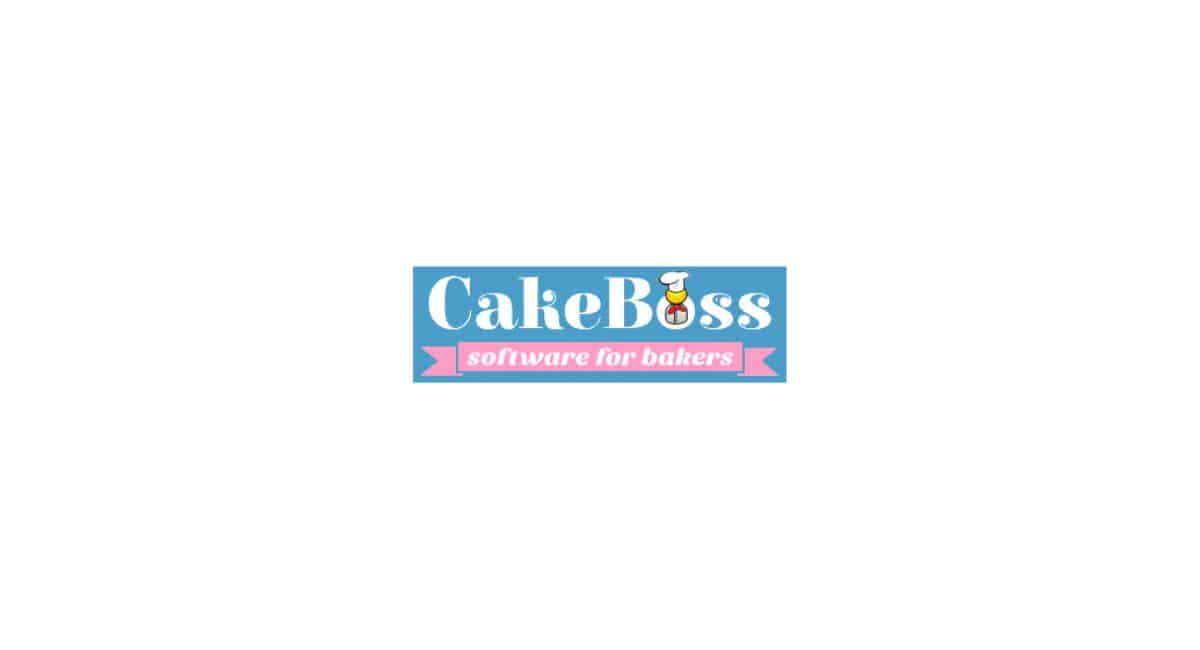 CakeBoss is a practical business solution that simplifies various bakery tasks, with its features encompassing order management, invoicing, scheduling, recipe costing, and pricing.
Targeting small to mid-market enterprises, this software caters to a range of businesses in the bakery industry.
Overall, CakeBoss offers a straightforward and efficient approach to streamline bakery operations.
Conclusion

In conclusion, the bakery industry faces numerous challenges that demand strategic solutions, from escalating ingredient prices to growing market competition and focusing on hygiene and food safety.
However, ERP software for bakery emerges as a powerful tool to overcome these hurdles and promote streamlined success.
With its comprehensive functionalities, ERP software enhances food quality, develops effective marketing strategies, automates inventory management, and increases sales while reducing costs through enhanced reporting.
Implementing ERP software involves careful planning, resource allocation, and testing to ensure seamless integration and customization to suit the bakery's unique needs.
Among the top ERP software options for bakeries, HashMicro's Hash F&B Technology stands out for its comprehensive features and streamlined management, empowering bakeries to optimize productivity and thrive in the competitive market.